Hot deals in Frankfurt International Airport
Bookingcar offers a wide range of car rental options in Frankfurt am Main.
With us you can choose a car of any class that best suits your needs.
Our prices are one of the best prices on the market.
See for yourself!
Professional support
Our professional call center will help you understand all the intricacies of car rental. We guarantee full support throughout the rental period.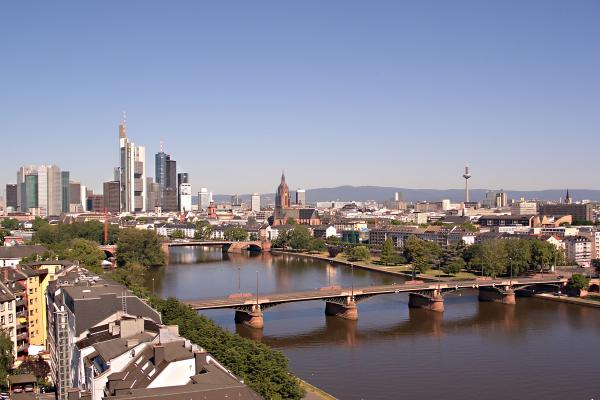 Frankfurt is one of the most technologically advanced and developed cities in Germany. The city is built of concrete and glass, which makes it look futuristic and businesslike. But the Alt-Sachsenhausen district, on the contrary, is picturesque and cozy. The spirit of a medieval city has been preserved here, so tourists flock here on excursions. Arriving in Frankfurt, visit the Bank Quarter and the Old Town, look into the Old Opera building, and then go to a picturesque place - Palm Garden. To feel the atmosphere of the city, to have time to inspect as many monuments, old buildings and cultural objects as possible, rent a car.
Bookingcar recommends:
Car hire at Frankfurt Airport
Frankfurt Airport ( Frankfurt Airport )
download scheme 1
download scheme 2
IATA code: FRA
Location: 12 km from Frankfurt
Official website: www.frankfurt-airport.com
Information: +49 (69) 69-00
The following companies provide car rental at Frankfurt Airport: Alamo, Avis, Enterprise, Europcar, Hertz, Sixt. Car rental desks are located in the parking area. Near the airport there are 4 parking zones. Booking a seat in advance can save up to 60%.
What to see in Frankfurt: interesting sights of the city
Alt Sachsenhausen
Kleine rittergasse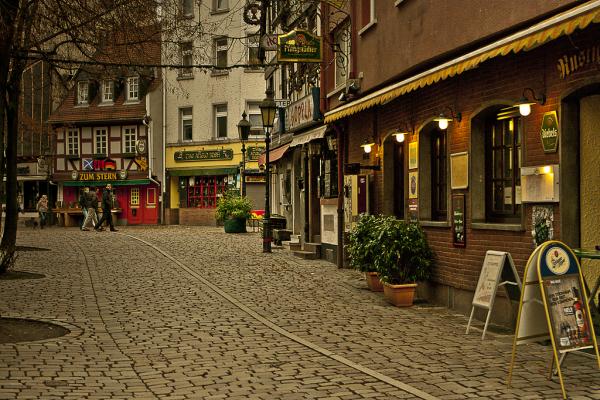 Rent a car and drive to the charming Alt Sachsenhausen area. The first thing that impresses is how this piece of the old German province organically combines with skyscrapers and office centers. The quarter was restored after the Second World War, however, after the restoration did not lose its charm. It is still famous for its Saxon-style villas and a flea market where you can find vintage gizmos or small trinkets. They will be a great souvenir brought from Frankfurt. It is better to come to Alt Sachsenhausen late in the evening to stroll along the lantern-lit promenade, go to the Cinema Museum, and then sit in the tavern and try the national drink - apple cider.
Palm garden
Siesmayerstrasse, 61-63 http://www.palmengarten.de/#/de_DE/index/index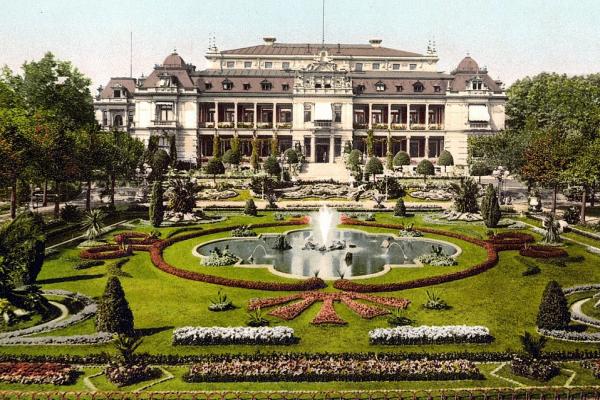 If you want to enjoy the beauty of nature, visit one of the best botanical gardens in Europe - Palm Garden. In a few hours of excursions you will see as many unusual plants as you would have seen except during a trip around the world. Each ecosystem has its own environment. Mangoes, pineapples, dates, mangroves, cacti grow in the garden year-round. And the stupefying smell of flowers mixed with bright colors leave a lasting impression and strike into memory.
Römer Square
Romerberg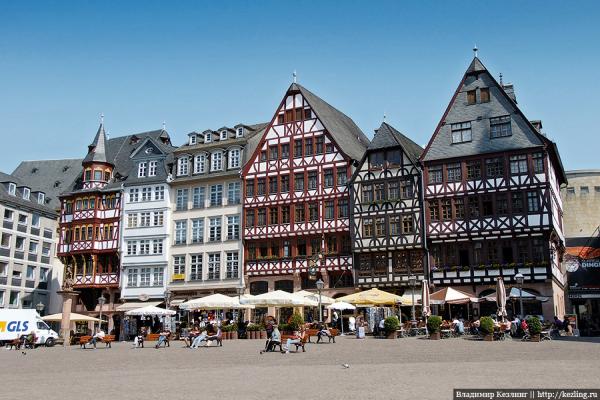 The next point on the map of the tourist route may be Römer Square. This is a business card of the city, which is often depicted on souvenirs sold in Frankfurt. The history of the square began more than 600 years ago with the old town hall. Once the kings of Germany were crowned here, today hundreds of tourists visit these places. Walking around the square, look around the Frankfurt Cathedral and the nearby houses in the Gothic style.
Old opera
Opernplatz, 1 https://www.alteoper.de/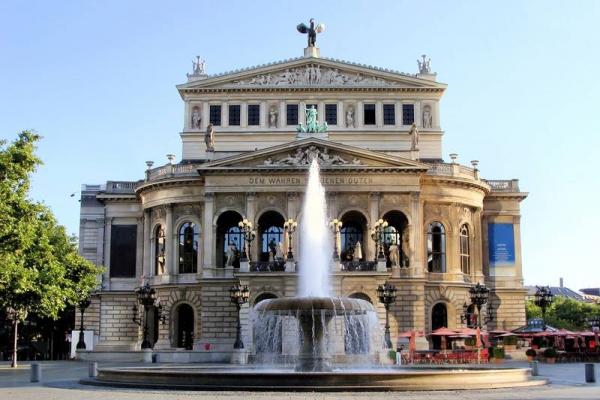 It is possible to get rich culturally and have a good time visiting the Old Opera. Renting a car in advance and buying tickets, go to a concert of classical music, a performance of a rock or pop group. Outside, the building looks bright and pompous. But few people know that after standing for 300 years, the building was in ruins. For a long time, the Germans called the opera "the most beautiful ruins of the city." After several decades, the building was restored.
Museum of the Icon
Bruckenstrasse, 3-7 http://www.ikonenmuseumfrankfurt.de/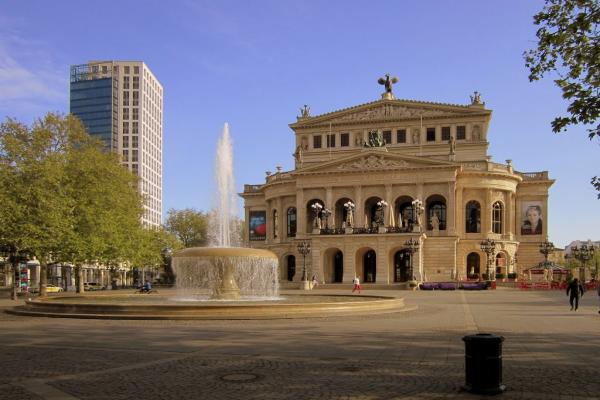 A unique and unique attraction in Frankfurt is the Museum of the Icon. Over the years, Dr. Jürgen Schmidt-Voigt collected a collection of icons, and at the end of his life he handed over more than 800 exhibits to the museum. Interestingly, most of the collection is represented by Russian icons. It was them who the Soviet politicians paid with the doctor, since they knew about his passion for passion. You can visit the museum on any day except Monday.
In the vicinity of Frankfurt: the best car routes
Ruknel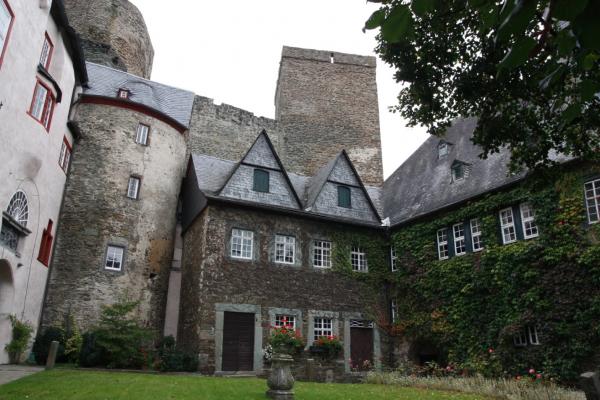 One of the most striking and memorable sights near Frankfurt is the ancient Ruhnel Castle. It rises majestically over the Len River, which attracts tourists even more. Having reached the top of the fifty-meter cliff, you can visit the museum and see interesting exhibits. The history of the castle began in the XII century and since then a lot of water has flowed. In the middle of the XVII century, the building was almost destroyed after a thirty-year war. Of course, the castle was restored, and after several centuries, a museum began to work here. The visitors are presented with a collection of weapons, armor, ammunition from different countries. It was not possible to preserve the national treasure due to frequent attacks by robbers.
Wiesbaden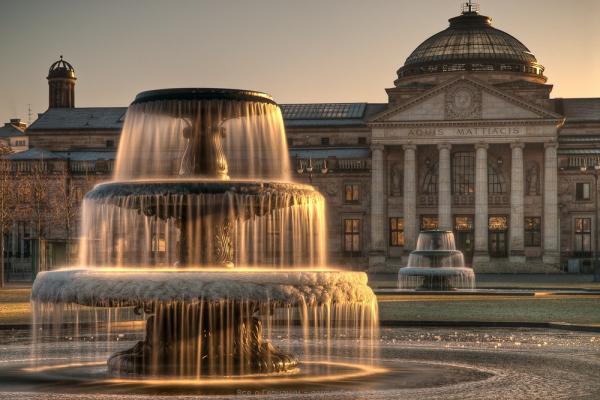 Traveling further on a rental car, stop for a day in Wiesbaden - the oldest European resort city. Once Goethe and Dostoevsky loved to be here, but today Wiesbaden attracts hundreds of travelers. Mandatory points of the tourist route are Schlossplatz Square, walking along which you can see the New Town Hall building (1887), the Old Town Hall building (1610), a Protestant church built in the Neo-Gothic style. You can also visit the Kurhaus building, which still houses a casino. It was here that in due time Dostoevsky lost all his savings. After exploring, head to the Luisenplatz square, where you will find stunningly beautiful Baroque and neoclassical buildings. If you have the time, take the funicular to Mount Neroberg, from where a bewitching view of the city and surroundings opens. If you arrived in Wiesbaden in May or July, then you are lucky enough to attend the annual theater or jazz festival.
Zoo Opel Zoo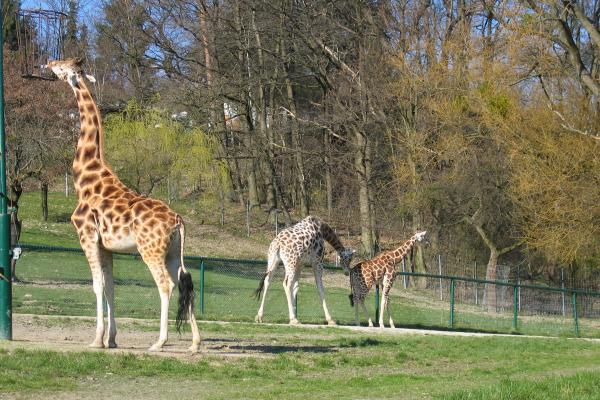 In the mid 50-ies of XX centuries, a research institute began to work in 17 kilometers from Frankfurt. Later, the territory was transformed into a zoo. Today, more than 1400 animals live here, which are representatives of different climatic zones and continents. You are lucky enough to inspect individuals from the icy Arctic, hot deserts and tundra, rainy jungle. It is interesting that the park is open - animals live here in conditions as close as possible to their places of origin.
Amusement Park Taunus-Wunderland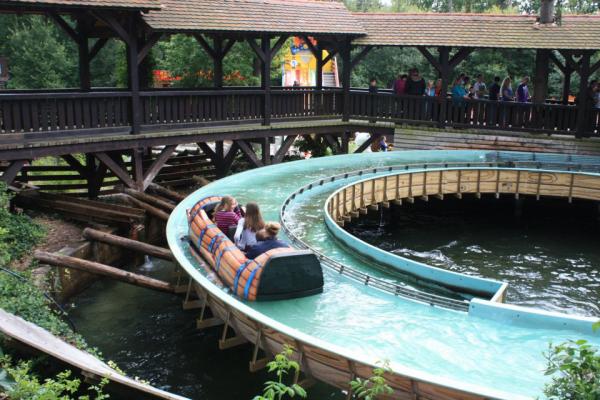 To diversify the relaxation program, you can go to the amusement park. There are activities for adults and children. Someone will like to go down steep hills and ride a local train, someone will conquer the top of a plastic tower. For vivid impressions, you can go to the "Basement with ghosts" or "Haunted House", where even small visitors are allowed. You will feel the real adrenaline during the "Descent along the stormy mountain river", 22 meters long. Attraction "Explosion & Drop" will be remembered for its slow rise to a height of 17 meters and a sharp descent down. If you and your child are not ready for extreme entertainment, in the park you can visit the classic attractions (simulator "Taunus", "Spinning barrel"), a trampoline and thematic zones.
Mainz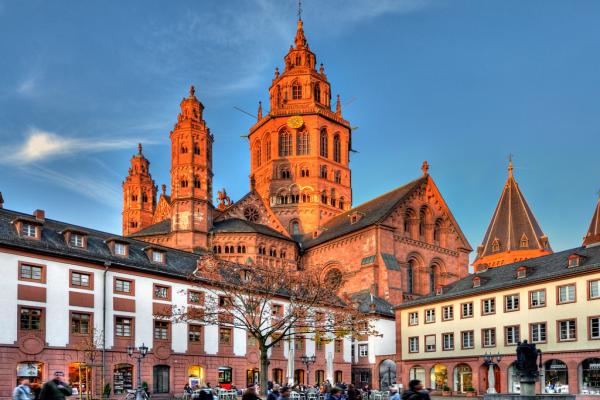 If you are full of entertainment and want a measured pastime, rent a car and go to Mainz. This is one of the few cities in Germany, which was founded by the Romans BC. Initially, a military fortification was located here, which later turned into a city. Walking on Mainz is a pleasure. In the Old Town, you can leisurely spend time exploring the beautiful streets and antique shops. On weekends, a fair opens here. The main historical and cultural monuments of the city are Mainz Cathedral, Theodor Heuss Rhine Bridge, a museum of ancient navigation. After a walk, sitting down in one of the cafes, try traditional dishes - Spundekase and Handkase cheeses.
Food: atmospheric restaurants, cafes and bars
ALEX Frankfurt THE SQUAIRE
The Squaire 17 https://www.dein-alex.de/dein-alex-frankfurt-squaire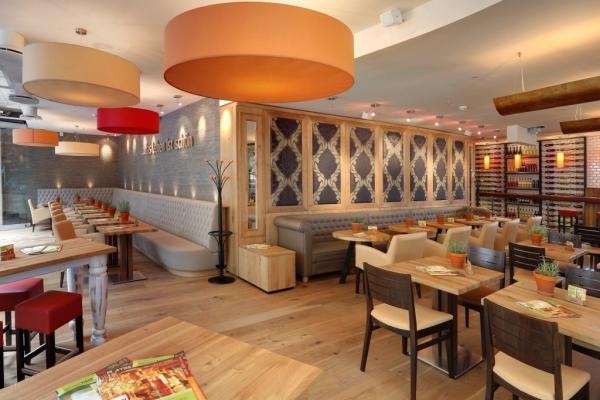 Looking for a place to have a delicious breakfast or a quick bite to eat? Check out ALEX Frankfurt THE SQUAIRE. In addition to the main menu, vegetarian dishes are also presented. In the institution you can try a hearty burger, juicy steak, pasta and soups to choose from. Gourmet lovers can order something from the "special offer" section. By the way, for children in ALEX Frankfurt THE SQUAIRE there is a separate menu. Service in the institution is fast and unobtrusive.
What the food!
Kaiserstrasse 49 http://www.what-the-food.de/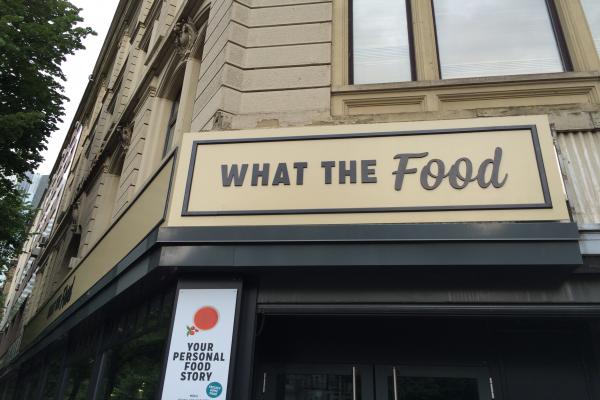 If you want to diversify your diet and try healthy food or fusion dishes, check out What the Food! This place will be the perfect solution for breakfast, hearty lunch and dinner. The menu is varied, which means that no matter what dietary rules you follow, here you can find something tasty and satisfying. The cafe has a lively and cozy atmosphere. The stylish interior makes your stay enjoyable. Once you have tried the What the Food! Menu, you will want to come back here again and again to treat yourself to healthy food.
MAINKAI CAFE
Mainkai 15 http://www.mainkaicafe.de/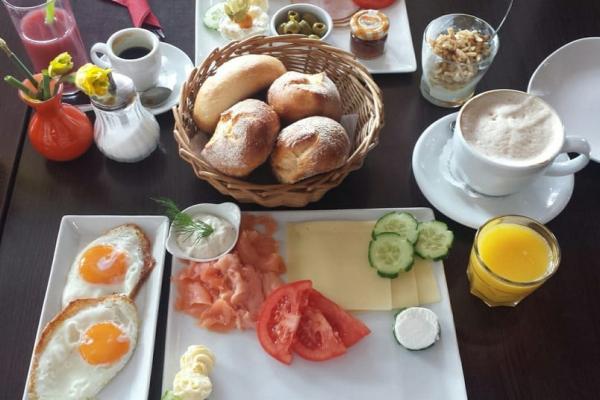 When you rent a car, head out to lunch at MAINKAI CAFE. The chef offers exclusively freshly prepared dishes. Here you can try first and second courses, salads, snacks, desserts. Crouching at a table by the window, you will have a beautiful view of the River Main and cruise ships passing by. By the way, a cafe will be a great solution if you want to hold a small corporate party or mark a significant event. In the hall with a capacity of 40 people, you and your loved ones will be able to sit comfortably and have fun.
Cafe hauptwache
An der Hauptwache 15 https://www.cafe-hauptwache.de/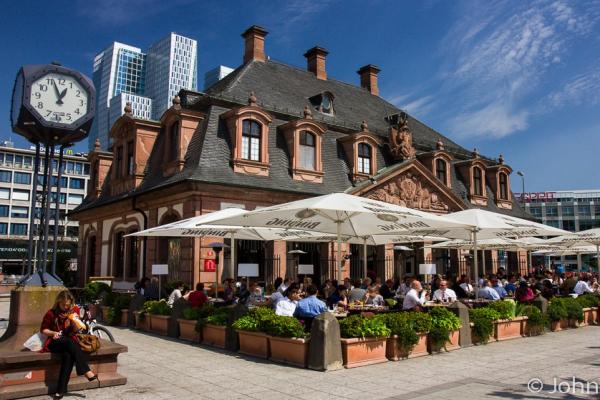 Cafe Hauptwache is located in the heart of the city. It is often called historical, because for more than 100 years, city tourists and locals come here to have fun. The walls of the institution saw hundreds of romantic dates, business lunches and family dinners. Do you want to eat or eat hearty food? Or maybe on a hot day I wanted to quench my thirst with a delicious drink or a glass of wine? In this authentic place you will probably be offered the best cooking and drinks. A traditional German menu and a pleasant atmosphere will appeal to everyone.
Leonhards
Zeil 116-126 http://www.restaurant-leonhards.de/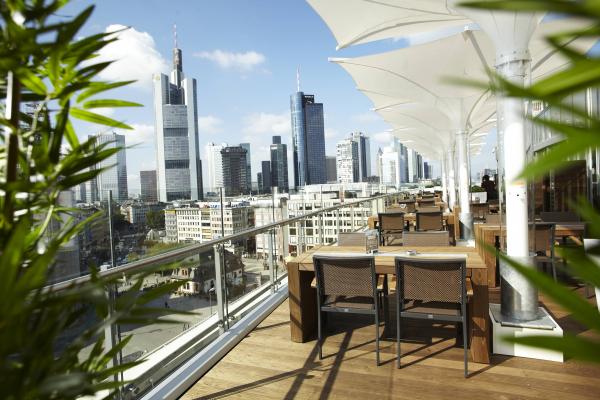 If you are looking for an unusual place with the best view and a cozy terrace, stop at Leonhards. The restaurant is located on the top floor of the shopping center. Sitting at a table, you will have a view of the historic and business center of Frankfurt. The service is fast, the staff is extremely attentive to each client. Despite all the advantages, the prices in the institution are average. Even if you are not hungry, order a cup of coffee, a dessert at Leonhards and enjoy the beautiful panorama.
Where to live: comfortable hotels in Frankfurt
BEST WESTERN Premier IB Hotel Friedberger Warte
Homburger Landstrasse 4
+49 69 7680640 https://www.bestwestern.de/hotels/Frankfurt-am-Main/BEST-WESTERN-PREMIER-IB-Hotel-Friedberger-Warte double room - from € 194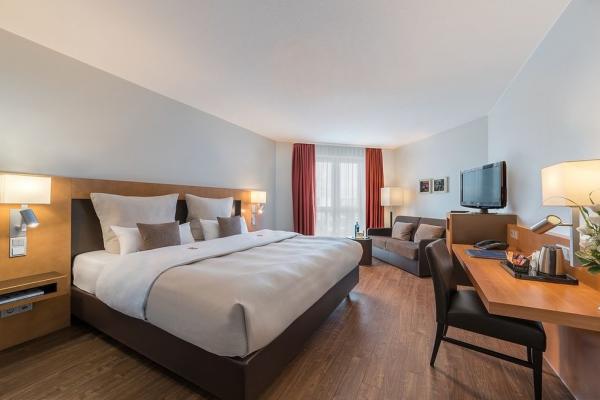 The BEST WESTERN Premier IB Hotel Friedberger Warte is located near the city center and popular tourist destinations. The friendly staff can not only take care of your comfortable stay, but also advise the best institutions, attractions, beautiful places. Breakfast at the hotel is organized in buffet style, the menu offers a wide variety of dishes. For tourists, rental cars are equipped with underground and surface parking. Lovers of active time can visit the fitness room, and those who want to relax will enjoy the spa treatments.
Steigenberger Airport Hotel
Unterschweinstiege 16
+49 69 69752426 https://www.steigenberger.com/hotels/alle-hotels/deutschland/frankfurt/steigenberger-airport-hotel-frankfurt double room - from € 99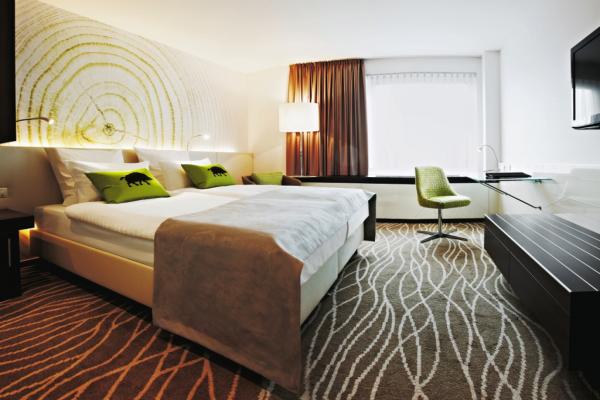 If you plan to stay in Frankfurt for a few days, and the key to choosing a hotel for you is the proximity to the airport, opt for the Steigenberger Airport Hotel. No matter what time you come, you will be quickly settled, tea or coffee will be organized. It offers travelers a spa, pool, fitness center where you can relax after moving and tune in for a new day. Guests can also use the free shuttle bus to quickly and comfortably reach the terminals.
Dorint Hotel Frankfurt-Niederrad
Hahnstrasse 9
+49 69 663060 https://www.dorint.com/de/impressum/ double room - from € 125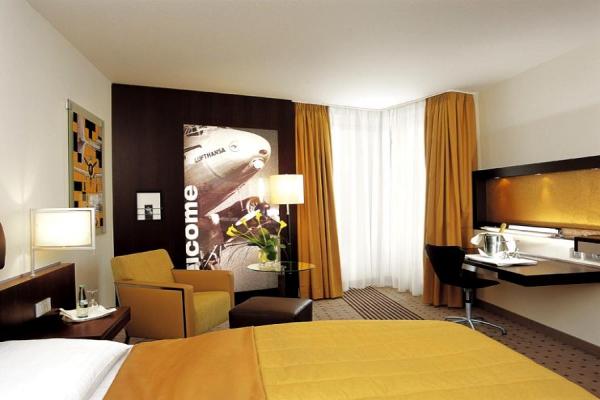 If you are planning a business trip to Frankfurt, you will be conveniently located at the Dorint Hotel Frankfurt-Niederrad. The advantages of the hotel are a wide assortment of breakfast dishes, close proximity to the airport and exhibitions. On the ground floor there is a sauna and a swimming pool. In the restaurant you can not only have a tasty snack, but also have a good time sitting at a table on the veranda. The rooms at the hotel are spacious and equipped with everything you need.
Roomers
Gutleutstrasse 85
+49 69 2713420 http://www.roomers-frankfurt.com/en/ double room - from € 143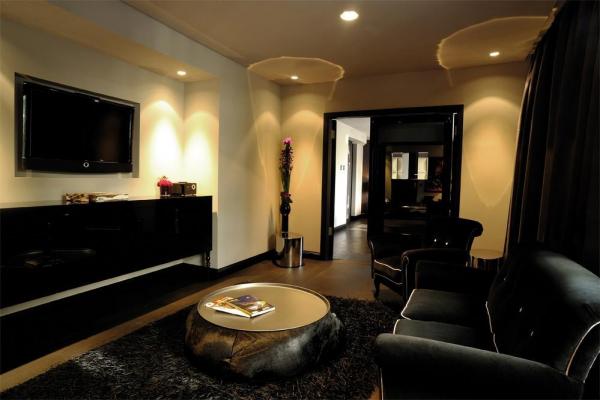 If you want to stay in a hotel with an extraordinary interior, Roomers will do just fine. Here you can enjoy a comfortable bed, a round bath on the podium, delicious breakfasts. Within walking distance is the main street with restaurants, boutiques. In addition, it will be convenient to get to all attractions from here. It offers a spa, fitness center for invigorating and toning. Tourists using rented cars can use the parking lot.
Hotel Rodelheimer Hof - Am Wasserturm
Eschborner Landstrasse 146
+49 69 153947100 http://www.roedelheimer-hof.de/de/ double room - from € 119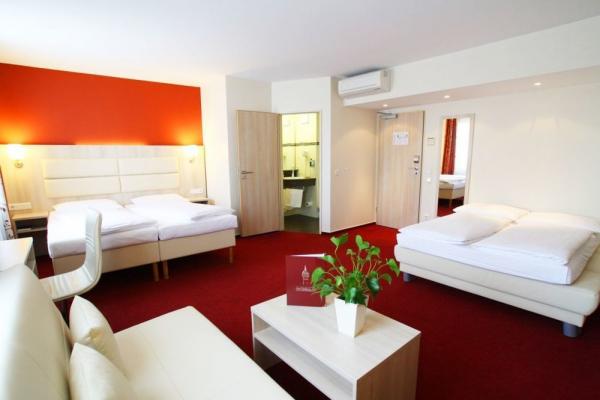 Hotel Rodelheimer Hof - Am Wasserturm is located in a quiet quarter, where nothing will interfere with your relaxing holiday. The advantage of the hotel is quality service at a reasonable price. In the mornings you will enjoy a varied and hearty breakfast. The staff can take care that you have everything you need for a comfortable stay. In the evening, you can relax in the spa center or recharge your batteries in the fitness room.
Where to park a rented car in Frankfurt
Car rental in Frankfurt am Main with BookingCar - profitable, convenient, simple!
In case of any problems related to car rental in Frankfurt, BookingCar will solve them as quickly as possible.
We will be with you 24 hours a day.
All you need is to contact us.
© Anastasiia Voloshina, 2016
Like this? Share in social networks: