Hot deals in Eilat Shalom Center
Bookingcar offers a wide range of car rental options in Eilat.
Here you can find a car of any class that best suits your needs.
Our prices are one of the best prices on the market.
See for yourself!
Professional support
Our professional call center will help you understand all the intricacies of car rental. We guarantee full support throughout the rental period.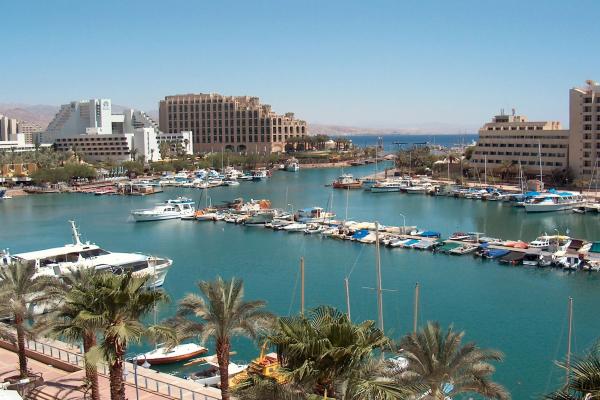 Whatever the season, Eilat is always the right travel destination. Tourists are offered many opportunities to have an unforgettable time. Fans of diving and snorkeling will have a great chance to explore the bottom of the Red Sea, those who prefer hiking will appreciate hiking trails with beautiful views of the Eilat Mountains Nature Reserve. The beaches of the city stretched for 12 kilometers. Whatever part you decide to go to, the water will always be clean, and the bottom will often be rocky. Do not do just walking. Rent a car and head out to admire the coral reef, look at the Timna Valley and the High Bar Yotvata Reserve. Having arrived at the main promenade, you can have a hearty lunch with dishes from various world cuisines.
Bookingcar recommends:
Car rental at Eilat Airport
Eilat Airport ( Eilat Airport then )
IATA code: ETH
Location: 60 km from Eilat
Official website: http://www.iaa.gov.il/he-IL/rashot/Pages/eilatinformation.aspx
Information: +972 8-636-3888
Car rental is not available at Eilat Airport. Public parking is located across the street from the airport.
What to see in Eilat: interesting sights of the city
City of Kings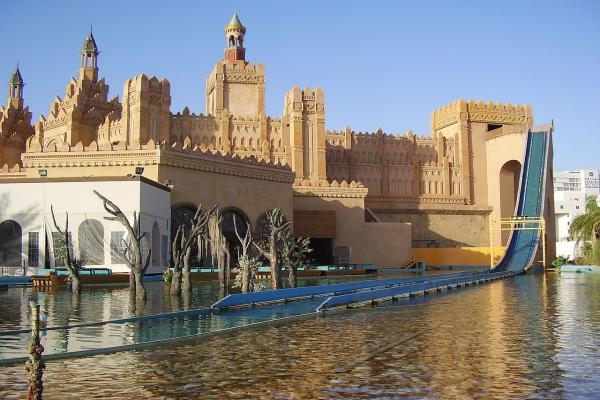 Having rented a car, go to the eastern part of the city to look at one of the most spectacular places in Eilat. The city of Kings is a theme park, in the vastness of which the royal palace is recreated. The first section is devoted to the life of the pharaohs of Ancient Egypt. Inspecting the thematic design, the illusion of flying over the Pharaoh's chambers is created. The second section was created to glorify King Solomon. Optical illusions, interactive entertainment and numerous labyrinths will captivate both adults and children. During a tour of the third part of the park, visitors will travel underground in the mines of King Solomon. The next section is "King Solomon's Waterfalls", during which tourists will swim through seven caves and go down the waterfall. You can get into the "Cave of Illusions and Wisdom" (the final part of the city),
Dolphin reef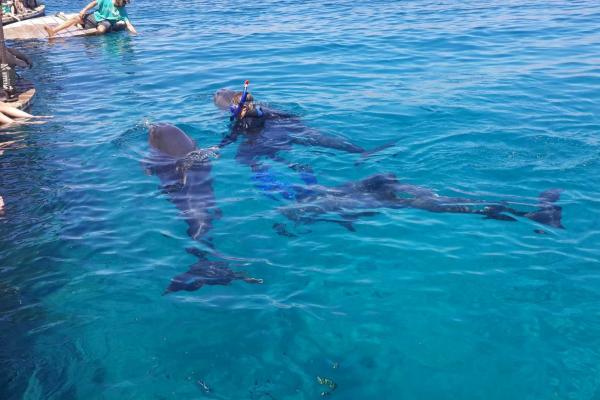 Dolphin Reef is an amusement park inhabited by bottlenose dolphins. They swim with pleasure to those who swim here with a mask, play and frolic surrounded by visitors. A diving center is equipped on site, offering tourists individual and group dives. You can get a tan in the "pools for relaxation", and drink soft drinks or have a snack in the beach bar.
Botanical Garden
Sderot Sheshet HaYamim http://www.botanicgarden.co.il/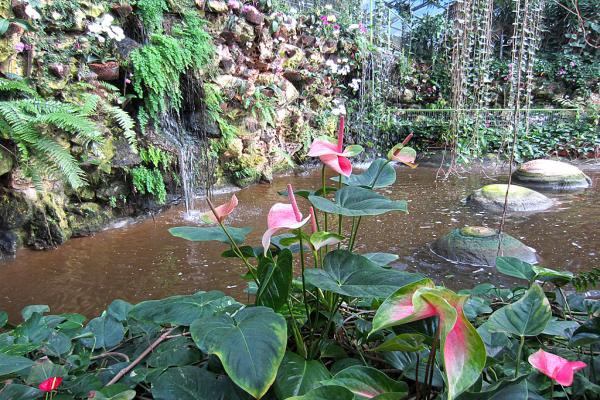 If you want to temporarily move to an oasis of natural beauty, go to the botanical garden. In Eilat, it is small, however, on a hot day there is no better place for walking. It will be interesting to examine the plants presented, to study the facts from their "biography", to visit the Rain Forest zone, where an imitation of rain is created every 9 minutes. At the end of the walk, you should definitely take a few pictures at the wheel of a wooden tractor, at the African baobab and at a small waterfall.
Wow show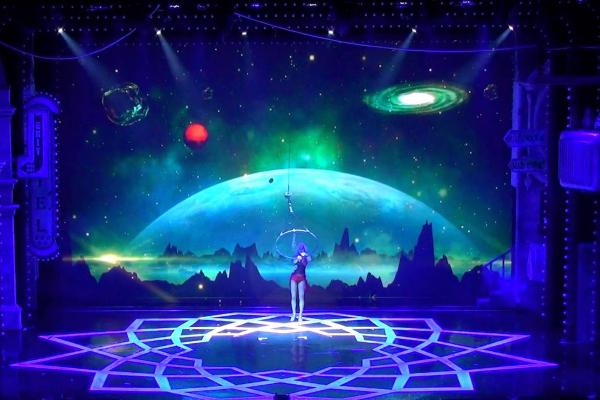 On a rental car, go see one of the most exciting events that takes place in Eilat. WOW-show is a great opportunity to spend an extraordinary evening. Acrobat skills, unique tricks, original scenery and costumes - all this will impress every guest. But the main highlight is a lot of humor and music. The performance takes place in the hall of the Royal Garden Hotel, which is conveniently located in the center of the tourist area.
Underwater observatory
http://www.coralworld.co.il/he/default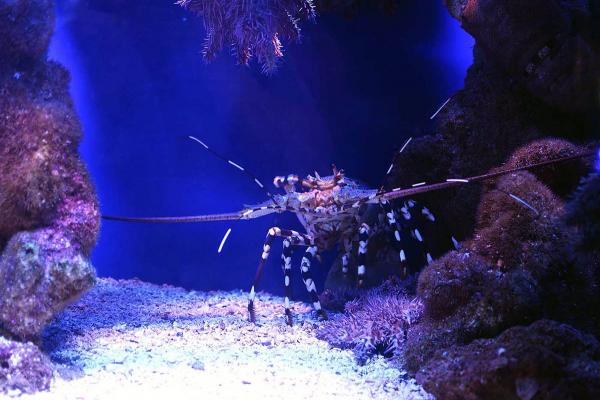 To get acquainted with the underwater world, you should visit the underwater observatory. In the aquarium, located immediately at the entrance, butterfly fish, corals, crabs are placed. In equipped pools, spotted stingrays, bisse turtles, green-headed turtles live. In the thematic zone "Amazonian hut" you can see electric eels, caimans, piranhas, tarantulas, and at the exhibition of rare fish - seahorses, royal fish, lionfish-zebras. Interestingly, water at all exhibitions and in aquariums circulates directly from the Red Sea.
Near Eilat: the best car routes
Timna Valley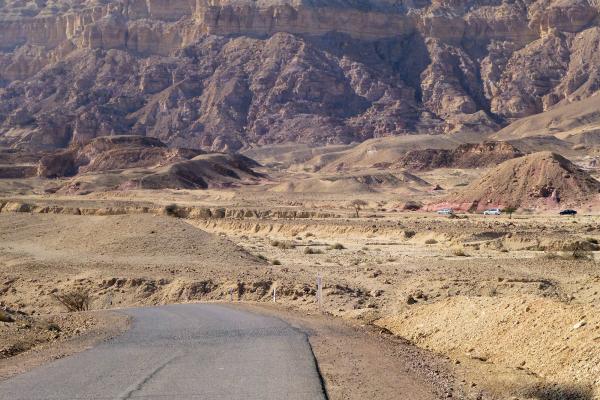 30 kilometers from Eilat is an amazing place, known since 5 millennium BC. The territory is rich in copper, therefore, since ancient times there have been active work on the extraction of raw materials, which were used for stone carving and for ornamental decoration of various objects. During numerous archaeological excavations, an Egyptian temple, jewelry, cave paintings were discovered. Now the valley is recognized as a nature reserve. Tourists are invited to visit the light and sound 4D show and a recreational area with an artificial lake. For lovers of hiking laid about 20 routes that allow you to fully appreciate the beauty of natural attractions. Walking along the territory of the valley, you should definitely keep your eyes on geological formations of sand and stone, examine the famous mushroom,
High bar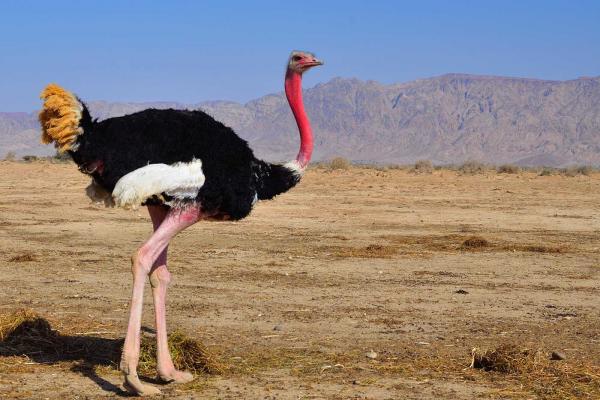 High Bar, which means "wild life" was created in order to restore the extinct species of animals or those that are on the verge of extinction. Subsequently, the territory became known as a reserve, and animals and birds that appeared on the planet more than 3 thousand years ago settled behind the erected fence. The territory of the High Bar is divided into three zones: the exposition "Desert Night Life", the center of predators, and open pens. Varieties of Asian wild donkey, onager, arabian oryx, sand lynx, desert reptile, fennec foxes and many others live here. A very important fact: for animals created the most comfortable conditions that are similar to those in which they live in the wild. In addition to the restoration of the population in the reserve, individuals are relocated to the natural wild environment. To comfortably reach High Bar,
Hawat ghalim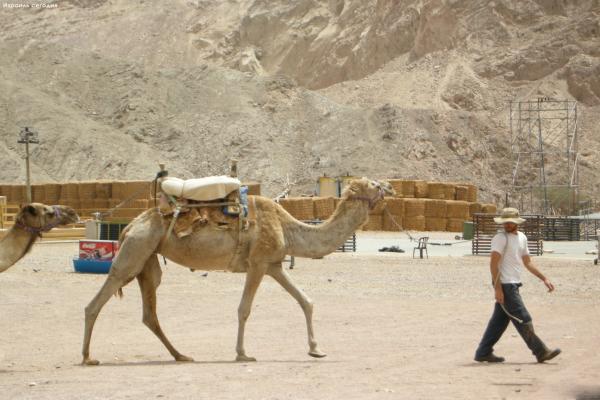 If you want to spend extraordinary time, you should visit Havat ghalim or as it is also called "Camel Ranch" located on the Shlomo River. Travelers are offered plenty of opportunities: walks along desert landscapes, ravines, rocks (nature of the ride and negotiated routes), excursions to the Bedouins, organization of events. If desired, employees can organize an unforgettable corporate party, birthday or even a wedding. A visit to a camel ranch is a great opportunity to have fun for adults and children.
Negevland Extreme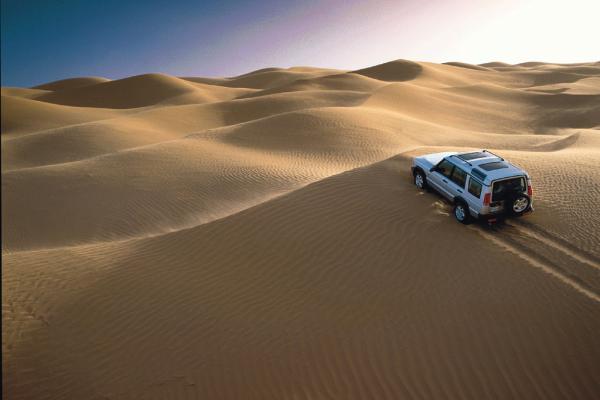 You can diversify your vacation by going on a short trip through the deserts of Eilat. This is one of the most popular entertainments, which almost every tourist eagerly agrees to. Of course, it's better to go exploring the surroundings with instructors and jeeps. During the trip, professionals will not only show the most unforgettable landscapes, but also tell interesting historical facts. By the way, many companies offer this kind of service. Travelers themselves can choose the duration of the route, means of transportation (mountain bicycles, jeeps) and indicative directions. An adrenaline rush and unforgettable emotions are guaranteed.
Red canyon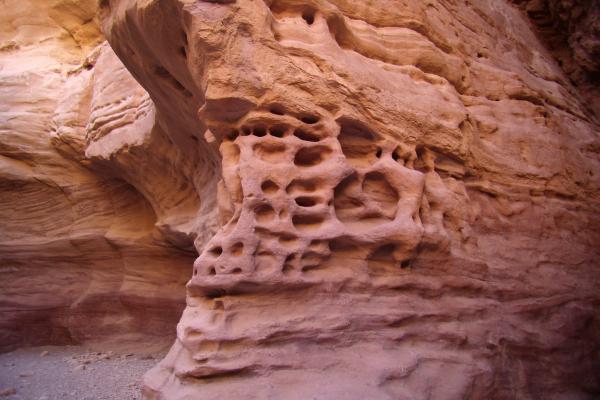 Not far from Eilat is an amazing natural attraction - the Red Canyon. Having rented a car, set off to look at an unusual object 150 meters long and 30 meters high. It mainly consists of dark red sandstone with an admixture of white, purple and shades of red. You can get here on your own or with a guided tour, but in any case it's worth taking a camera to capture the beauty of the place.
Food: atmospheric restaurants, cafes and bars
Pundak neot semadar
Shizafon Junction on Road 40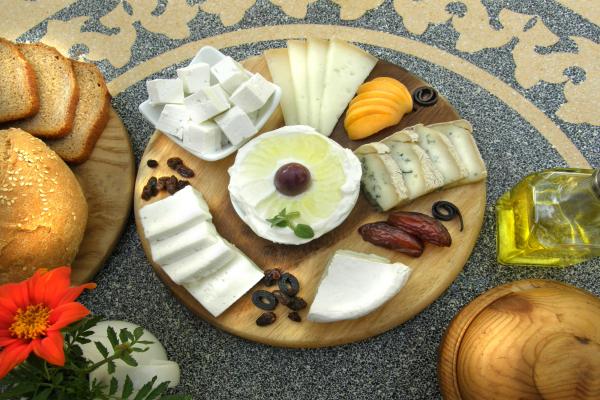 Vegetarians, those who like a healthy diet or who like to explore new places for breakfast should go to Pundak Neot Semadar. The highlight of the restaurant is gluten-free dishes. In a cozy atmosphere, you can taste Israeli delicacies and plunge into the local flavor. Friendly staff will help to understand the composition of a dish, advise cheese for a snack or wine. Before you start your meal, you can drink organic yogurt from goat milk, and then buy a bottle of your favorite wine.
Rak dagim
Tarshish 7 http://www.eilat-restaurants.com/rak-dagim-eilat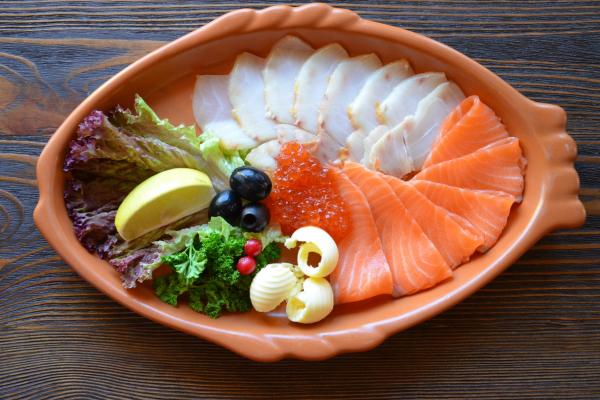 If you are looking for a place to try deliciously cooked seafood, head to Rak Dagim. The hostess meets the guests, offers new items, talks about the most popular dishes. The menu offers a wide selection of fish snacks and wines, so to make a good choice, it is better to seek advice. It is very important that everything you order is freshly prepared and served quickly, despite the large flow of visitors. Homemade food and a cozy atmosphere of the establishment will surely please everyone.
5th avenue
Hayam 2 http://eilatrest.com/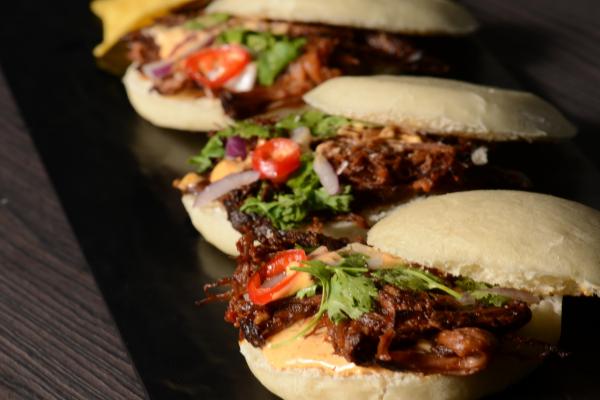 Fans of Italian cuisine should not get around 5th Avenue. This is one of the most popular places among locals and tourists. The variety of menus is simply amazing. You should definitely try cold cuts, Caprese salad, goose liver carpaccio, and an author's cocktail. The establishment has a cozy atmosphere, and the staff tries to make guests enjoy all ordered dishes. 5th Avenue can be safely chosen for lunch, meeting with friends or celebrating an important date. By the way, a rental car can be parked nearby.
Chicago grill bar
Hilton Eilat Queen of Sheba | North Beach
+972 8-630-6780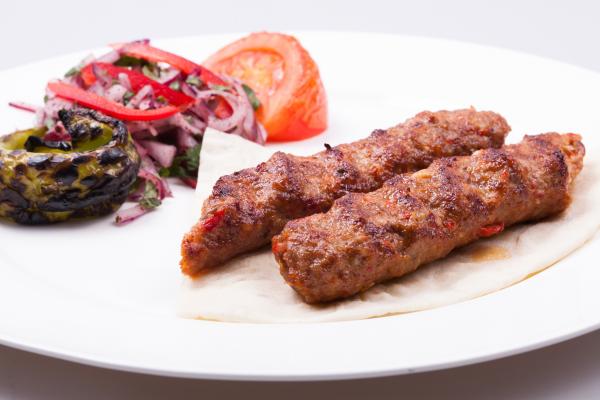 If you want to diversify your diet with perfectly cooked steak, head to the Chicago Grill Bar. While waiting for the order, as a compliment, you will be served homemade bread with various snacks. You should definitely try assorted meats (a spectacular serve will surely impress), lamb kebabs, king prawns. The stylish interior will create a special mood, and thanks to the quick service you won't have to wait long.
Giraffe noodle bar
Herodes Promenade https://www.giraffe.co.il/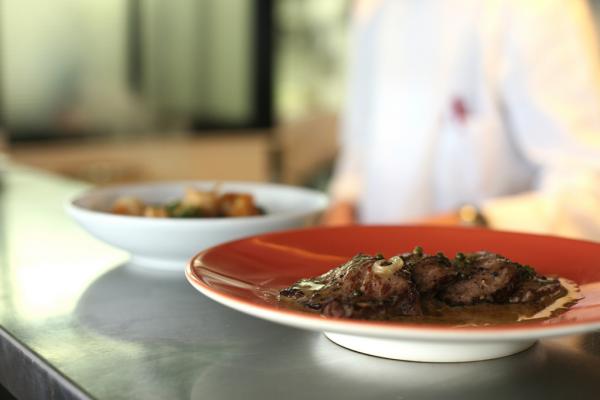 Giraffe Noodle Bar - an institution where you can always try something special. The menu offers Asian cuisine, Thai, as well as gluten-free dishes. But the highlight of the institution is still considered fusion cuisine. It is worth trying black pasta with seafood, seafood soup, shrimp salad in batter, rose wine or draft beer. In fine weather, it will be especially pleasant to sit on the summer terrace and enjoy the views. Waiting for an order will not pass at all thanks to the operational work of the waiters.
Where to live: comfortable hotels in Eilat
Astral Palma Hotel
Kamen 11
+972 8-633-4191 https://www.astral-hotels.com/astral-palma double room - from € 97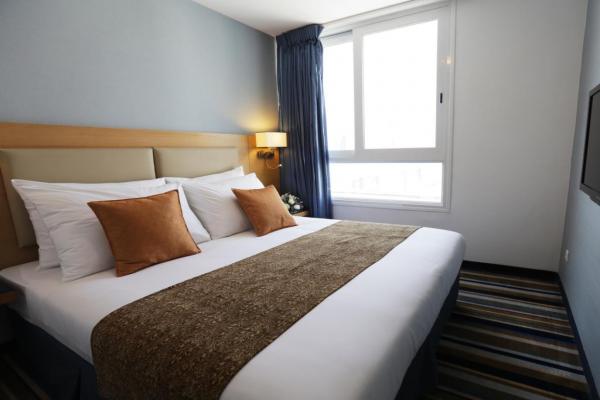 For tourists who plan to rent a car to travel around Eilat, Astral Palma Hotel is suitable. The main advantage of the hotel is its convenient location: only 5 minutes walk to the sea. A supermarket and a shopping center are nearby. The staff will help you quickly check in and provide you with everything you need. The rooms are cozy, while equipped with good soundproofing. It offers free parking, a swimming pool, a restaurant.
Isrotel Yam Suf Hotel
Coral Beach
+972 8-638-2222 https://www.isrotel.com/isrotel-yam-suf double room - from € 138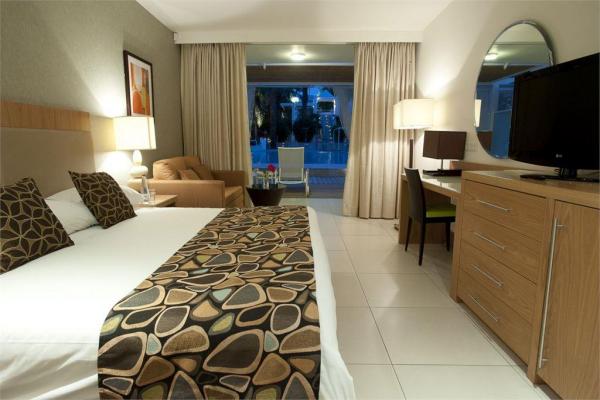 Isrotel Yam Suf Hotel is an elite hotel in which your vacation will pass without the slightest flaws. Nearby is the Coral Reef, where you can spend leisure time. The competent staff will help in any matter and arrange everything for your vacation as best as possible. In case of changeable weather, a zone with a swimming pool is equipped, for those who adhere to a healthy lifestyle - a fitness center. In the mornings, hotel guests are invited to a rich breakfast in the restaurant, in the evenings - for an entertainment program.
Caesar Premier Eilat
Northern Beach
+ 972-8-630-5555 Caesar Premier Eilat double room - from € 157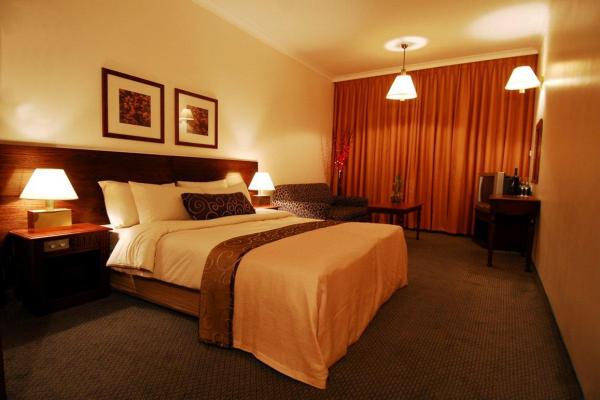 If you are looking for an excellent accommodation option, opt for Caesar Premier Eilat. The stylish interior makes a good impression. The rooms are spacious and functional, and the windows offer a bewitching panorama of the coastline. Caring staff and excellent service will surely leave a pleasant mark in your memory. It offers a fitness center, parking, spa, room-service and a pool.
Melony hotel
Los Angeles St 6
+972 8-631-8228 http://www.melony.co.il/ double room - from € 63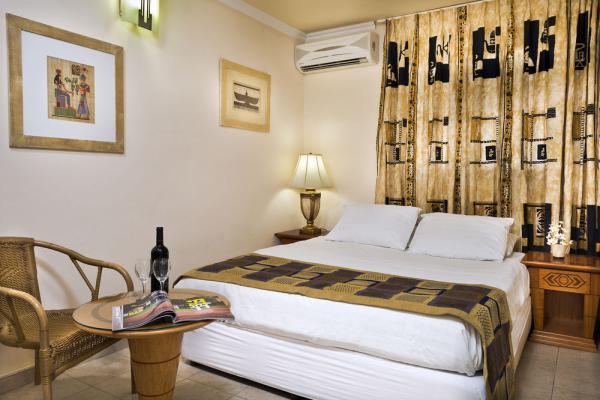 If you plan to travel a lot around the area and are looking for a budget hotel, choose the Melony Hotel. In the courtyard you can sit in the evening with a glass of wine and share your impressions. The cozy rooms will be a pleasant place to relax after a busy day. Tourists are offered a shuttle service, for those traveling by rental car - free parking. Attentive staff will make every guest feel comfortable.
Nova Like Hotel Eilat - an Atlas Hotel
Hativat Hanegev Street 6
+ 972-8-638-2432 http://www.atlas.co.il/russian/ double room - from € 123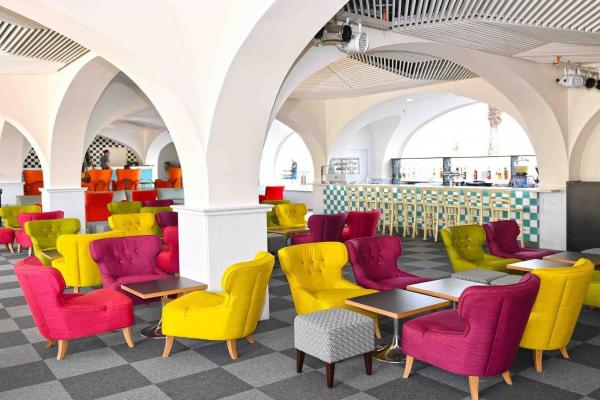 Nova Like Hotel Eilat - an Atlas Hotel is a comfortable full-service hotel. The spacious rooms are equipped with everything to relax after a busy day. Guests can enjoy a rich and varied breakfast, which can be fully satiated. The hotel has a bar where you can enjoy a cup of coffee or a glass of wine. After swimming in the pool in the morning, you can go on a trip to the outskirts of Eilat. A competent babysitting service is available for couples.
Where to park a rented car in Eilat
Car rental in Eilat with BookingCar - profitable, convenient, easy!
In case of any problems associated with car rental in Eilat, BookingCar will solve them as quickly as possible.
We will be with you 24 hours a day.
All you need is to contact us.
© Anastasiia Voloshina, 2017
Like this? Share in social networks: