Hot deals in Djerba Airport
Bookingcar offers a wide range of car rental options in Djerba
Here you can find a car of any class that best suits your needs.
Our prices are one of the best prices on the market.
See for yourself!
Professional support
Our professional call center will help you understand all the intricacies of car rental. We guarantee full support throughout the rental period.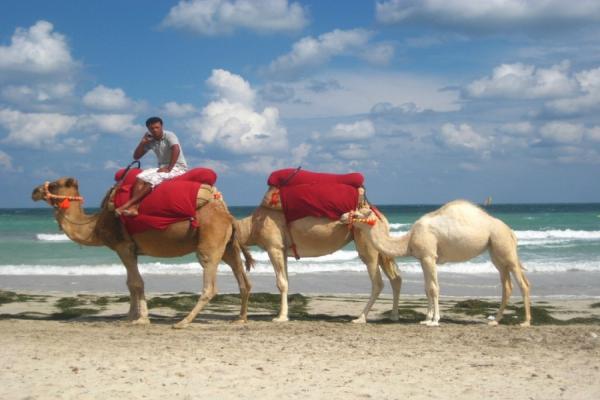 Holidays in Djerba will appeal to everyone. In addition to the fact that this is the southernmost resort of Tunisia with wonderful beaches and fashionable hotels, there is also plenty of entertainment for every taste. Someone will like thalassotherapy centers with all kinds of procedures for health and beauty. Hiking enthusiasts can go sightseeing, such as Fort Bordj el Kebir, the La Griba synagogue, and pottery workshops. Having rented a car, you should definitely go to the ancient Arab quarters, which are striking in their color and authenticity. When traveling around Djerba, be sure to try the rice cooked according to a traditional recipe, wrap yourself in the Djerba bedspread "melkhaf", which is a traditional outfit, admire the beauty of picturesque rocks and pink flamingos.
Bookingcar recommends:
Car rental at Djerba Airport
Airport Djerba Zarzis ( Djerba-Zarzis International, Airport then )
IATA code: DJE
Location: 50 km from the resort area of ​​Zarzis
Official website: http://www.djerbaairport.net/
Information: +216 75 650 233
The car rental service at Djerba Airport is provided by companies such as: Budget, Europcar, Sixt, Alamo, etc. Rental car rental desks are located on the territory of the parking lot. The airport has both paid long-term parking and free short-term parking.
What to see in Djerba: interesting sights of the city
Gazi Mustafa Fortress
Houmt-Souq, Borj Ghazi Mustafa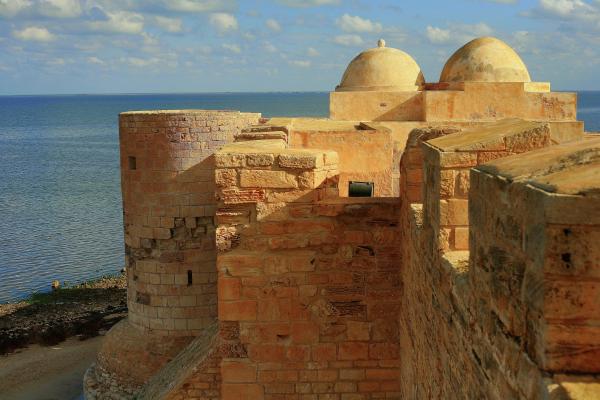 Having rented a car, go see a monumental attraction, the history of which goes deep into the 9th century. This is a kind of ribat, which was erected by the Arab conquerors in order to protect themselves from pirates. However, Dragut Reis still managed to break through the coastal fortress, after which even before the end of the XIX century there were traces from that sinister day - a pyramid of severed heads. Today at this place is a monument that recalls the terrible events. The fortress itself consists of many rooms, corridors, passages. During the tour, you can see the mosque, built during the reign of the Ottomans, ancient cannons, an amphitheater.
Fine art gallery
Djerba Route Touristique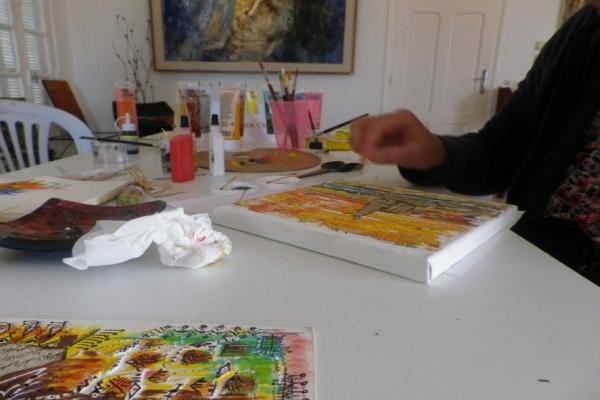 Fine Art Gallery is one of those places that will be interesting to visit for everyone. This is a kind of museum of folk art, where paintings, fruits of needlework of talented people are presented. In the Gallery you can witness how the paintings are created, as well as purchase your favorite. Workers can not only talk about certain techniques that the artist used, but also teach the basics of drawing. It is also worth noting that this place is incredibly atmospheric, all tourists are warmly welcomed here, they are introduced to cultural features, numerous legends and mystical stories are told.
La Griba Synagogue
La Ghriba Synagogue, Hara Seghira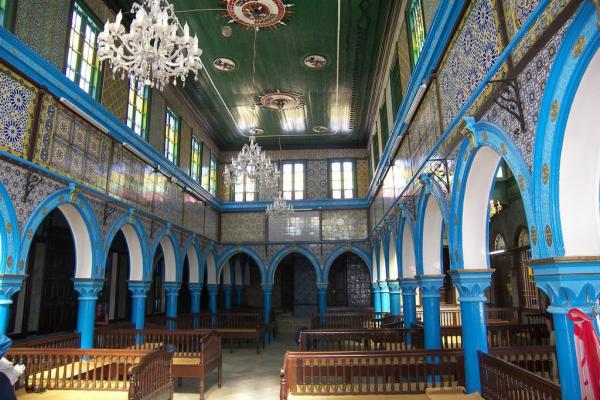 The La Griba Synagogue is considered the main in Tunisia and the oldest in North Africa. It is of historical and cultural value. Hebrew commemorative plaques, ancient Torah scrolls stored in cupboards, white-blue tiles, carved wooden columns - all this is worth inspecting in order to imbue the spirit of the place. The leisurely service of religion in the synagogue of La Griba is truly a bewitching sight, after visiting which a state of complete peace of mind comes.
Djerba Explore Park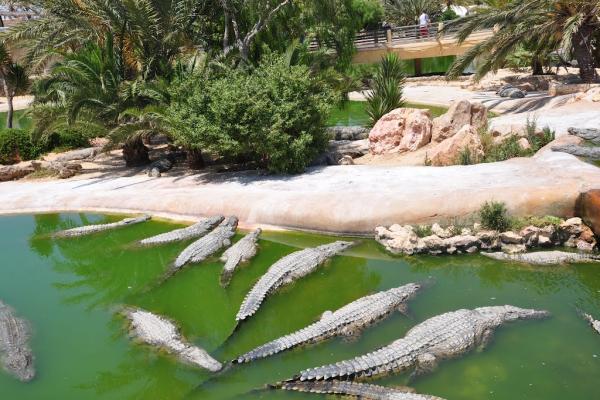 Hire a car and drive to Djerba Explore Park - an educational and entertainment complex consisting of 5 parts, including a stylized traditional Tunisian village with narrow streets, authentic cafes, colorful shops, a crocodile farm. In addition, here you can visit the Lella Hadria Museum, inspect the buildings in the traditional Djerba style of performance. The park also has a five-star hotel and a residential residence.
Crocodile farm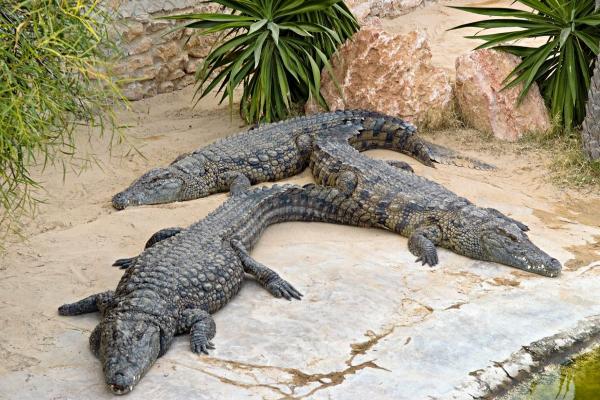 Of all the tourist spots, Crocodile Farm deserves special attention. After all, it is here that more than 400 of the most diverse individuals from Madagascar and Africa were collected, including Nile crocodiles. On the farm you can not only observe the life of aquatic reptiles, but also after 16:00 to feed them yourself. Smaller crocodiles live in the specially equipped pool, and when you visit the incubator, you will see egg laying.
In the vicinity of Djerba: the best car routes
Jerba Lagoon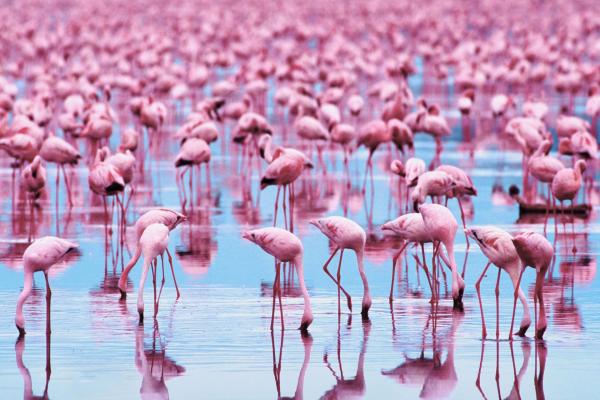 The Djerba Lagoon is a place where you can see flamingos, imposingly walking in shallow water in search of marine life. Spectacular birds are simply teeming here, and a particularly beautiful view opens from above: a bright pink canvas against the background of the Mediterranean Sea. Here you can also see the old lighthouse located on Cape Ras Tägermes. If you are a fan of kiteboarding or windsurfing, then you can safely catch the waves at the exit from the Lagoon to the open sea. It is especially beautiful here at sunset, when the setting sun is seen against the sea, languid rays are reflected in the water, and luxurious flamingos are still leisurely walking in search of food. To enjoy the scenery, rent a car and stay in the Lagoon until sunset.
Ajim Village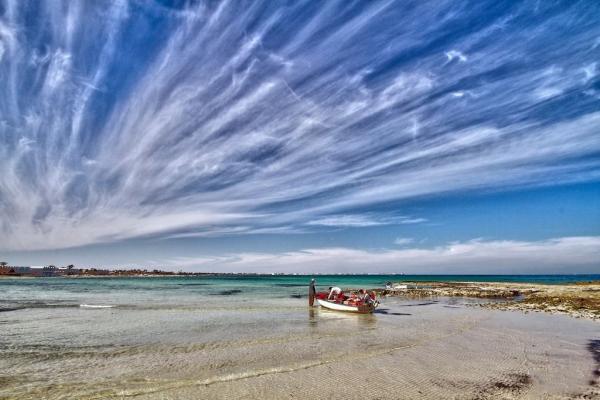 The next place on the map of the tourist route may be the village of Ajim. She gained popularity among tourists due to several facts. Firstly, the main port of the island is located here, where fishermen catch octopuses and sea sponges daily. Having reached a certain place, one can personally observe this process. In the evening, in a local restaurant, try fresh, cooked according to traditional Jerbie recipes. Secondly, the village still holds scenery from the first filming of Star Wars. All fans or onlookers may be interested in inspecting them and taking a couple of shots.
Jama fadloud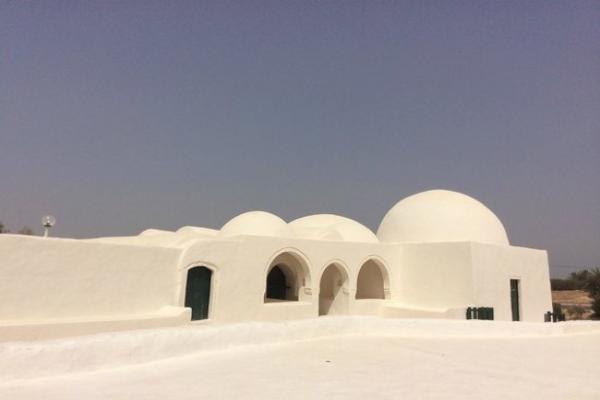 To understand what feelings this fortress evokes in you, you should rent a car and go explore the attraction. Outside, it seems as if the building was carved from a large piece of rock. Rising to the sky, it seems that the structure holds it with its weight. Locals consider this place sacred. Inside, it's a small church where you can pray and draw close to God. Entrance is allowed to all, regardless of religion.
Gellal Museum of Popular Traditions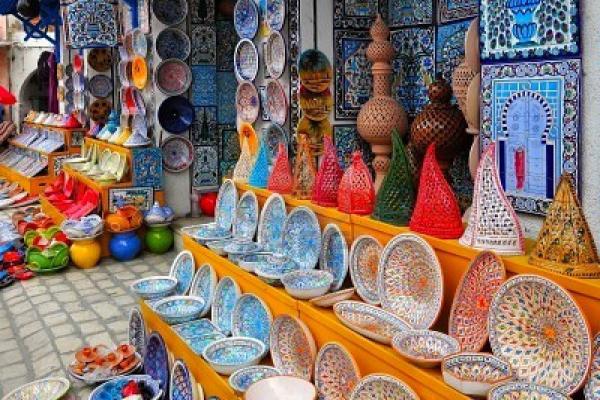 In the museum, tourists will have the opportunity to get acquainted with the lifestyle of local residents. During the tour, it will be possible to examine the traditional rooms in which everyday scenes from the life of the Dzherbinians can be traced using mannequins. If you are not particularly interested in studying cultural features, then you can come to the museum exclusively for the picturesque views that open from the observation deck. It is especially romantic here in the evenings, when the rays of the setting sun illuminate the gentle plains of the island.
Jewish settlements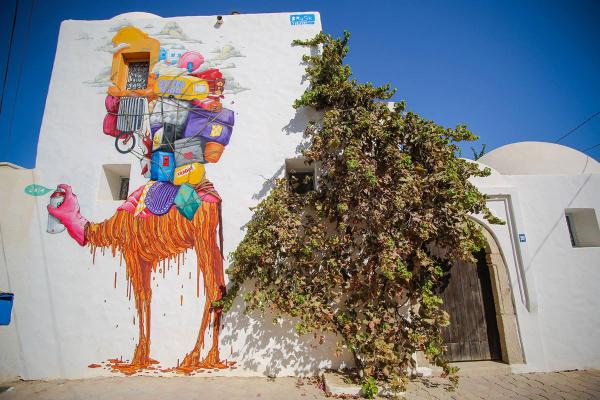 There are two Jewish villages in Djerba where pilgrims and tourists like to come - Es-Swani and Riad. It is interesting that to this day no one knows where these settlements came from. Some historians claim that Jews settled here in the XI century BC, others claim that villages arose in 70 AD. One way or another, they are of historical value. To get to the settlements, rent a car. Arriving at your destination, inspect the synagogue, go to the local jewelry workshops, which produce gold and silver products in modern and ancient styles.
Food: atmospheric restaurants, cafes and bars
La lagune
Spiaggia La Fidel
+ 216-23-255-234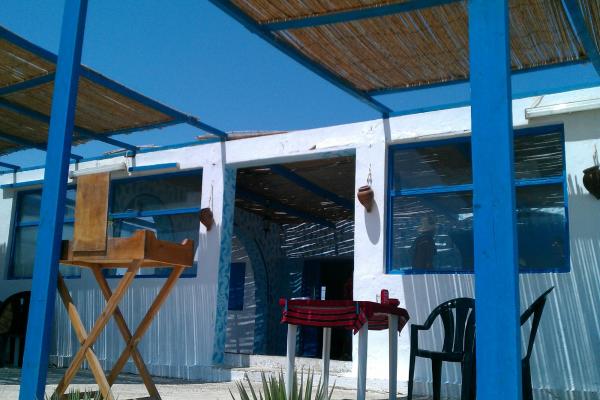 La Lagune is one of the most famous establishments in Djerba, which is located in a picturesque place overlooking the lagoon. Here is a wide selection of seafood prepared according to a wide variety of recipes. The menu also features Tunisian cuisine. Service is fast thanks to the attentive staff. Prices are average and portions are large. In this institution you can not only pass the sundial in the afternoon, but spend a wonderful evening watching the sunset.
Gusto
1934 32, Rue 2 Mars https://www.facebook.com/GUSTO-387076648132593#_=_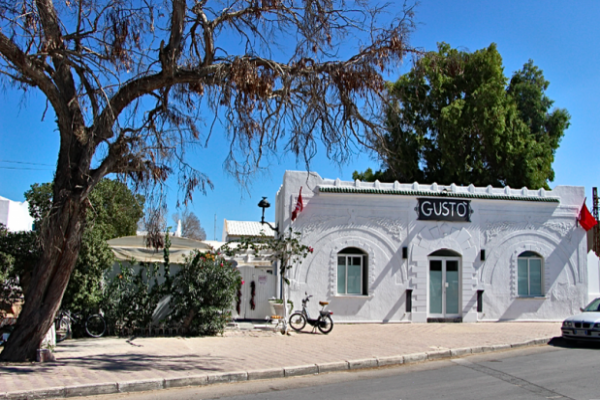 Gusto is a small cozy restaurant with an interesting interior and a wide selection of dishes. In Gusto, absolutely every dish is delicious. You will like everything from spaghetti, escalope to tiramisu and wine. A nice bonus is the original presentation. If you are traveling with a company and want to try as much as possible, order one serving of various dishes and share with friends. Everyone will benefit.
Chez maman
Midoun https://www.facebook.com/groups/533482690037428#_=_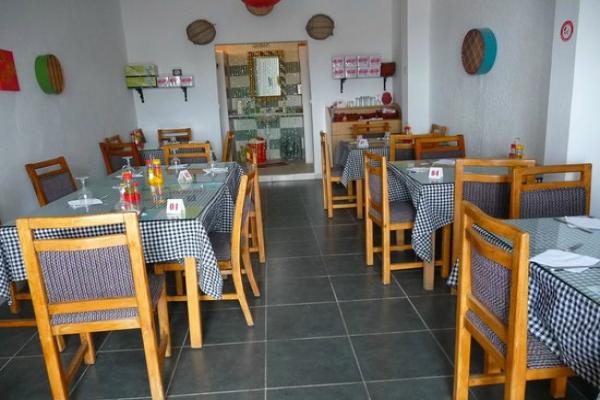 For their category in the Chez Maman restaurant, perhaps, the most affordable prices. The interior is not unusual and rather, the institution resembles an ordinary dining room, however, the food is exceptional, and the atmosphere has a pleasant meal. Fresh ingredients are always used in the preparation, which helps to achieve perfect taste. So feel free to leave your rental car in the parking lot and go to taste delicious Tunisian dishes.
Restaurant de l´ile
Rue de Bizerte, Houmt Souk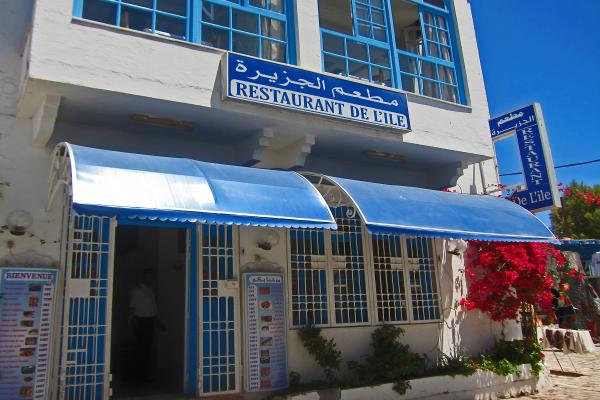 Restaurant de L´ile is one of those establishments that works until late. The menu offers Mediterranean, Tunisian cuisine. Mushroom soup, octopus salad, lamb cooked in a clay pot, steak - a small list of what you should definitely try. Having risen to the second floor, and sitting down at a table by the window, you will have a view of the local bazaar. In addition to the main dishes, the restaurant offers a tasting menu, so tourists are given the opportunity to try what they want to order. By the way, Restaurant de L´ile is open during Ramadan, which is a rarity in Tunisia.
Restaurant dar hassine
Rue Boumessouer | Airport Road http://www.darhassine.com/#_=_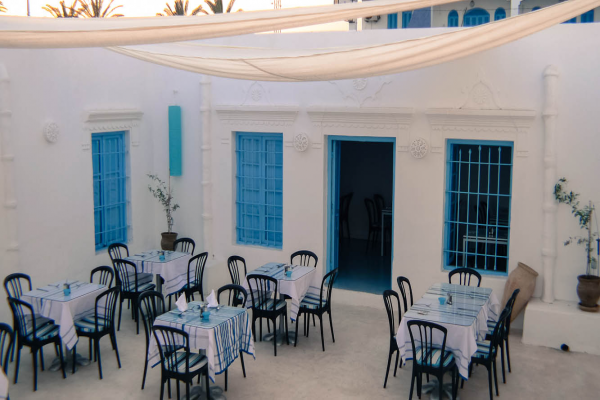 Another point on the gastronomic map of Djerba is Restaurant Dar Hassine. It is located in the most ordinary house of Jerba, away from the noisy streets. The advantage of the institution is a reasonable ratio of portion sizes and pricing policy. It is cozy and calm. The atmosphere offers a pleasant pastime and good mood. The friendliness and courtesy of the staff makes returning to this place again and again.
Where to live: comfortable hotels in Djerba
Iberostar Mehari
Route Touristique 04116, BP 242, Midoun
+216 75 745 240 https://www.iberostar.com/fr/hotels/djerba/iberostar-mehari-djerba double room - from € 122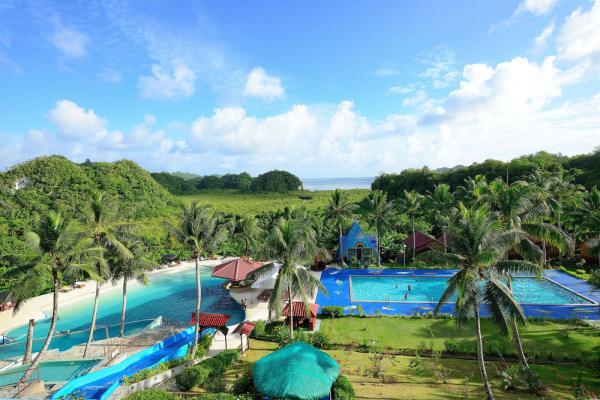 The Iberostar Mehari Djerba is an ideal base for outdoor activities. It is a five minute walk from the sea. The beach is always fun, regularly organize sporting events. If you like to relax actively, then here you will have the opportunity to play beach volleyball, tennis, shoot archery. The hotel has a huge territory, so if you wish, you can not go anywhere in the evenings, and go on an evening promenade in the vicinity or attend performances from animators. Tourists using rented cars can use the free parking.
Seabel aladin
Zone Touristique ، Aghir 4116
+216 75 750 180 http://www.seabelhotels.com/aladin/default-fr.html double room - from € 132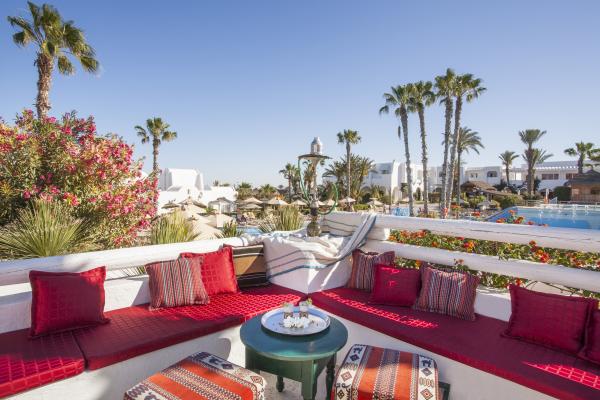 If you prefer to relax in a fun company, then feel free to opt for the Seabel Aladin. At your disposal will be a beach with umbrellas, deck chairs, kayaks. If you wish, you can go windsurfing, aqua aerobics, yoga, play volleyball, tennis or take part in competitions in the pool. In the evenings, the hotel hosts shows with snakes, fakirs, perky music and animators. Both adults and children will find something to their liking.
Vincci resort
Zone Touristique Sidi Bakour, 240-4116
+216 75 730 400 http://www.vinccihoteles.com/eng double room - from € 116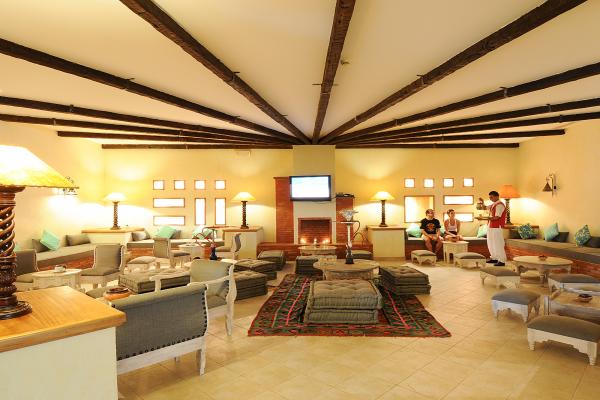 Vincci Resort is a hotel with a large and well-groomed territory. It is located just a 15-minute walk from the beach. If you wish, you can walk on foot or in a local chariot to reach the sea in a few minutes. For children, there are all amenities: a games room, a children's pool and entertainment programs, which adults will be interesting to visit. The hotel offers a swimming pool, a fitness center, room service, spa treatments, and a tennis court. In the evening, you can entrust your child to a competent nanny and go to a restaurant for dinner.
Radisson Blu Palace Resort & Thalasso
Houmt Souk Zone Touristique 1, Sidi Mehrez Mezreya, Houmt Souk
+216 75 757 600 https://www.radissonblu.com/en/resort-djerba double room - from € 98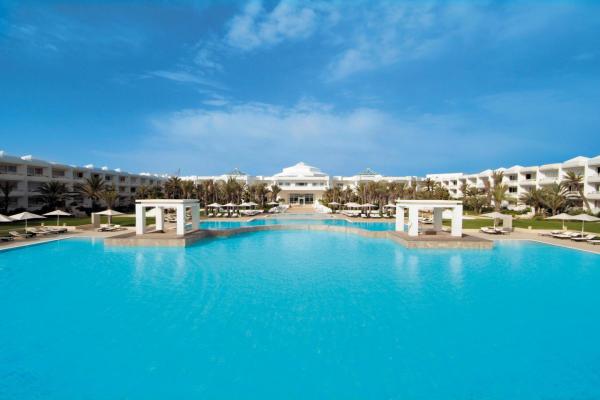 Radisson Blu Palace Resort & Thalasso belongs to the category of "elite". However, if you plan your trip in advance, you can reserve a room for a very nominal fee. Hotel features - perfect service, comfortable, spacious rooms, luxurious interior. Breakfast is organized in the form of a buffet, where a choice of more than 15 varieties of fish and meat is provided. The courteous staff will make sure that every tourist is as comfortable as possible. If necessary, you will be settled ahead of time or provided with the necessary things. For guests - free parking, where you can leave a rental car.
Hasdrubal Prestige Thalassa & Spa
Sidi Mahrez, 4180
+216 75 759 259 http://prestige.hasdrubal-thalassa.com/ double room - from € 170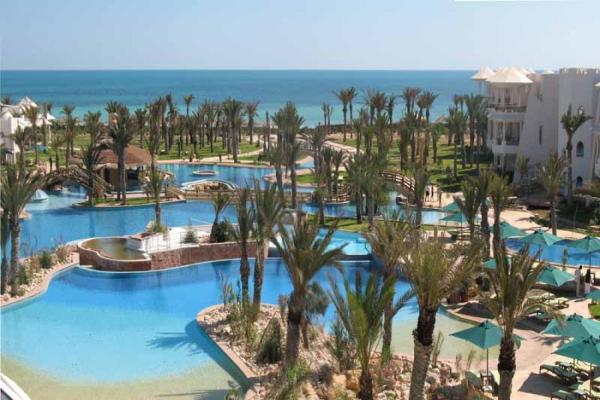 For the finest spa treatments and thalassotherapy, head to Hasdrubal Prestige Thalassa & Spa. This is a chic hotel that provides excellent service, comfortable apartments, a relaxed atmosphere. At your disposal will be a fitness room, free parking, jacuzzi, tennis court. Here you can relax your body and soul, attending all kinds of relaxing procedures and eating deliciously. For an unforgettable stay in luxury apartments, head to Hasdrubal Prestige Thalassa & Spa.
Where to park a rented car in Djerba
Car rental in Djerba with BookingCar - profitable, convenient, easy!
In case of any problems related to car rental in Djerba, BookingCar will solve them as quickly as possible.
We will be with you 24 hours a day.
All you need is to contact us.
© Anastasiia Voloshina, 2016
Like this? Share in social networks: