Car rental in Chelyabinsk
Hot deals in Chelyabinsk International Airport
Bookingcar offers a wide range of car rental options in Chelyabinsk
Here you can choose a car of any class that best suits your needs.
Our prices are one of the best prices on the market.
See for yourself!
Professional support
Our professional call center will help you understand all the intricacies of car rental. We guarantee full support throughout the rental period.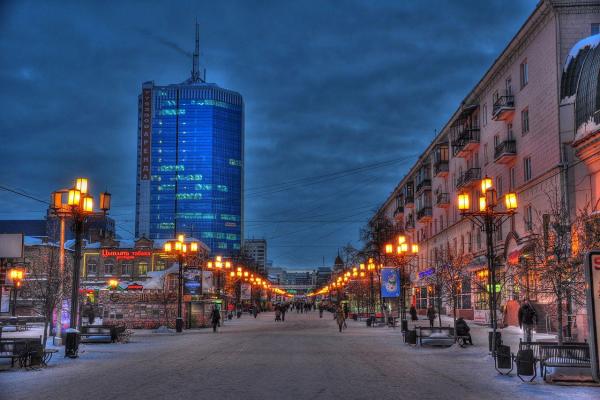 Chelyabinsk is a particularly cozy and amazing city. Whatever the reason for your visit to Chelyabinsk, be sure that you can have fun and have fun here. Do you like quality shopping? You will have at your disposal several multi-storey shopping and entertainment centers, the Shopping Center being considered especially popular among them. If you are interested in visiting the historical and cultural sites of the city by renting a car, visit the Holy Trinity Church, art gallery, and academic theater. Outdoor enthusiasts will enjoy spending time in the park on Smolino Lake and the Shershnevsky Reservoir. Want to walk around the picturesque places of the city? Go to Arbat, where the famous sculptures, cafes and restaurants are located.
Bookingcar recommends:
Car rental at the airport of Chelyabinsk
International Airport Balandino ( Balandino International, Airport then ) - download scheme
IATA code: CEK
Location: 18 km from Chelyabinsk
Official website: http://cekport.ru/
Information: 8 (351) 778-38-88
Hertz and others provide a car rental service at the Chelyabinsk airport. Rental car rental desks are located in the arrivals hall. There are several parking areas near the airport, including a free zone.
What to see in Chelyabinsk: interesting sights of the city
Exhibition Hall of the Union of Artists of Chelyabinsk
St. Zwilling, 34 http://shr-chel.ru/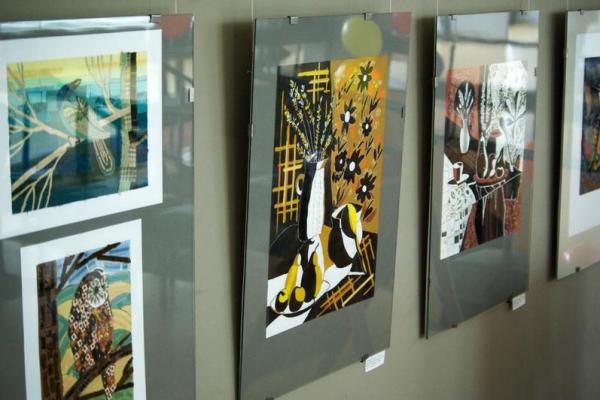 The exhibition hall of the Union of Artists of Chelyabinsk is considered one of the most visited places in the city. This is due to the fact that the exhibitions here change every month, and at the same time meetings are held in the form of creative evenings, discussions, lectures with artists. Interestingly, the exhibition hall presents works not only by famous Ural artists, but also students of art schools. Guests can explore the best graphic, sculptural and artistic works. Whatever genre you admire, you will surely find many works here that will leave a mark in your memory.
Opera and Ballet Theater named after M.V. Glinka
Pl. Yaroslavsky, 1 http://www.chelopera.ru/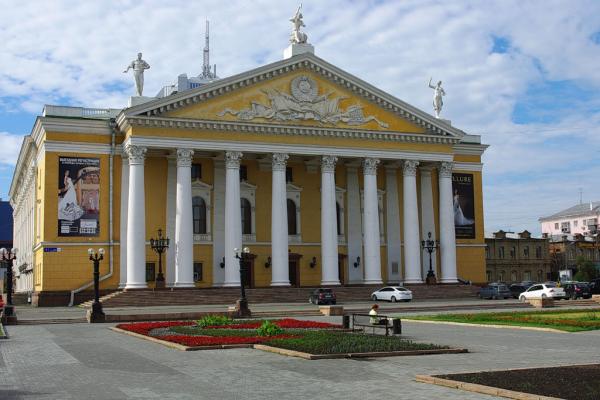 Hire a car and go on an unforgettable performance at the MV Glinka Opera and Ballet Theater. There is often a full house: everyone wants to attend a cultural event. The theater is considered the center of development of artistic and aesthetic education and musical culture of the population. The repertoire includes works by Russian and foreign composers. For over 40 seasons, various performances have been successfully held here.
Scarlet field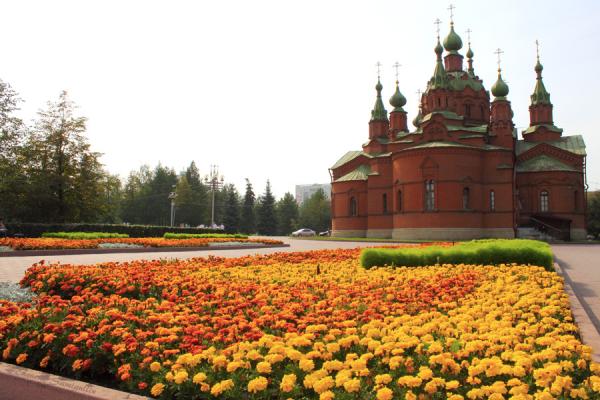 If you want to switch thoughts and take a walk in a beautiful place, walk along the Scarlet Field. This is a leisure park located in the very center of Chelyabinsk. On weekdays, life flows slowly. With the onset of the weekend, future newlyweds rush to the organ hall to legalize the marriage. Tourists with children gather for memorable photos near the Orlyonok monument, and the children rush to various circles to the Pioneer Palace. Whatever your plans, this place is definitely worth a look.
Zoo
St. Labor, 191 http://chelzoo.ru/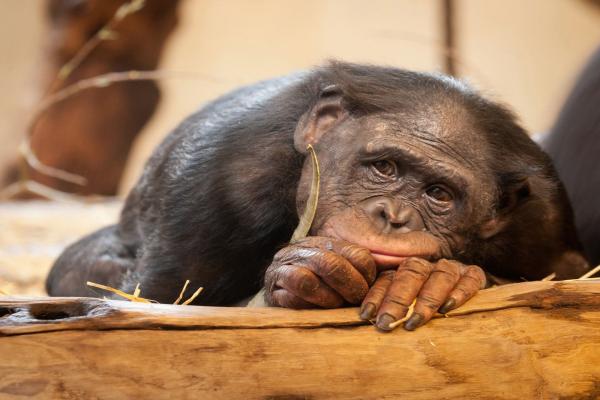 To have fun with your kids, head to the zoo. Here you can not only see more than 110 species of animals, but also go on a quest, go horse riding, ride a pony, and visit the Lost World dinosaur park. The park also has an insectarium and an aquarium. Thanks to a convenient map, you can navigate the area without a guide. By the way, exciting classes and birthday parties are also organized here.
Museum of entertaining science "Experimentus"
St. Ordzhonikidze, 58A, k3 https://experimentus.ru/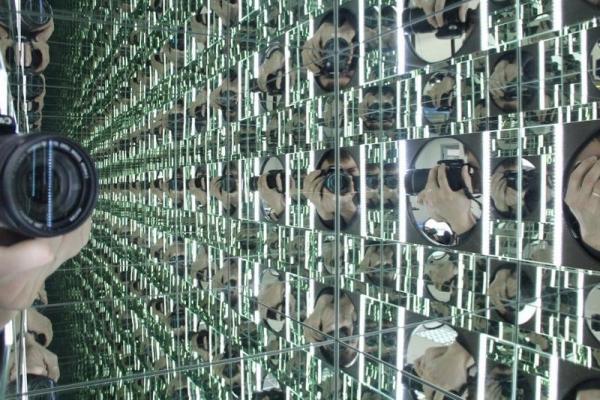 The Experimentus Museum of Entertaining Science is the place where lightning will really strike your hands and your hair stand on end. Ready to experiment? Here you will try to grow crystals, turn on the light bulb using vegetables and fruits, and you will launch rockets using household items. The museum regularly hosts vibrant shows. Particularly popular are the fire and soap bubble shows. In the "store of interesting things" it will be possible to purchase educational toys that will help to consolidate the knowledge gained during the tour. The most convenient way to get to the museum will be by rental car.
In the vicinity of Chelyabinsk: the best automobile routes
Kaolin quarry
pos. Kaolin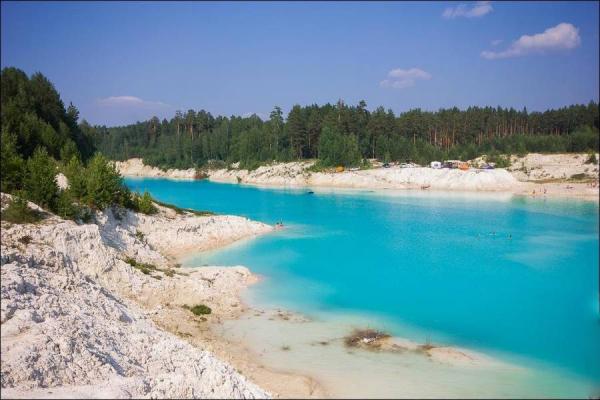 The "kaolin quarry" locals often call Bali. This place is really very reminiscent of the famous resort. The water here is crystalline turquoise, the coast is made of white sand, or rather clay. All this beauty is surrounded by lush vegetation. Strolling around the quarry, you will surely see small canyons. Often, photographers come here to conduct a vivid photo shoot or give a master class, and artists to capture beautiful views on canvas. Despite the popularity of the place, swimming is not recommended.
Megaliths of Faith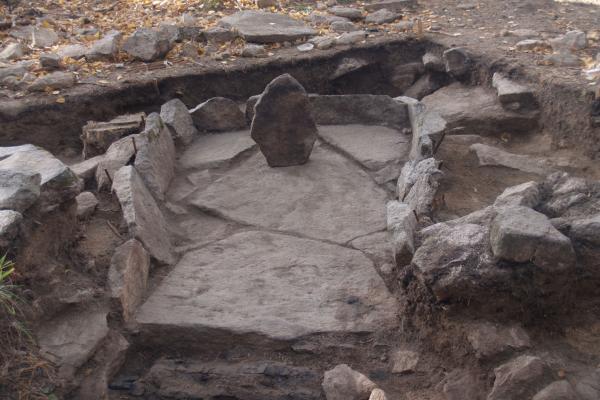 Megaliths of Vera Island are one of the most striking sights in the vicinity of Chelyabinsk. Megaliths are located on the island of Lake Turgoyak and are a complex consisting of menhirs, dolmens, and a chamber tomb. During the excavations, significant archaeological sites were found, including the Neanderthal site, places of worship. It has been established that bioenergetic strengths pass here, so it's worth coming here to get rid of negative emotions and recharge your batteries. Walking further, you will notice a cape named after Princess Vera. Not wanting to marry the unloved, she fled from the family and founded a monastic monastery in these places. The remains of monks and ancient structures were found here. It is best to come here in the winter when the weather pampers with snow. Then you can spend your time as actively as possible, skiing or snowboarding. If you get to the island in the summer, then you will be delighted with the beauty of the local nature.
Ilmensky State Reserve named after IN AND. Lenin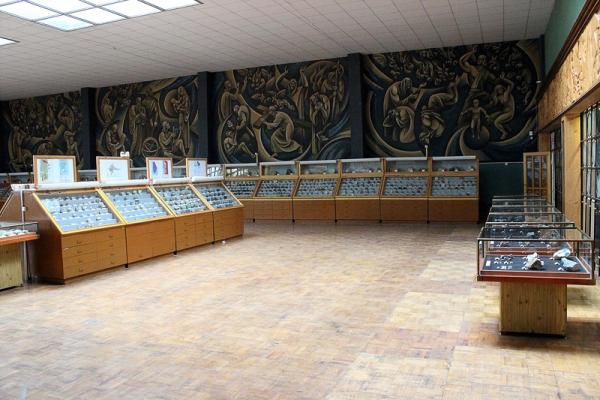 Rent a car and go on an excursion to the Ilmen State Nature Reserve named after V.I. Lenin. This is an amazing place on the territory of which there are steppes and meadows, pine and birch forests. The elk, wolf, ermine, flying squirrel, hares, hazel grouse, capercaillie live here. The plant world is widely represented by relict and endemic species. The reserve has the deepest lake and the longest river. Archaeologists have discovered about 50 sites of an ancient man. You can get acquainted with historical facts and see unique exhibits by visiting the museum.
Cheremshan quarries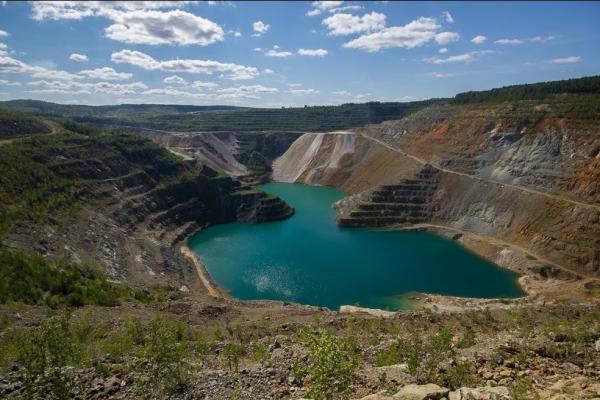 The highlight of the Chelyabinsk region are Cheremshan quarries. This place is one of the most visited among tourists. As early as the beginning of the 20th century, a deposit was discovered here, where nickel ore and snow-white marble were mined. During the war, foreign prisoners stayed here. Later the area was abandoned, lakes appeared inside the quarries. The Old Cheremshansky quarry is visible directly from the road, the lake in it clearly resembles the letter "N". A kilometer from it is Novocheremshansky quarry. It was also flooded. Carefully going down, you can see that the water in the lakes is transparent blue. In some places, visibility reaches 15 meters. If you are a lover of underwater adventures, then you can go diving or swim in a boat.
The estate of the princes Beloselsky-Belozersky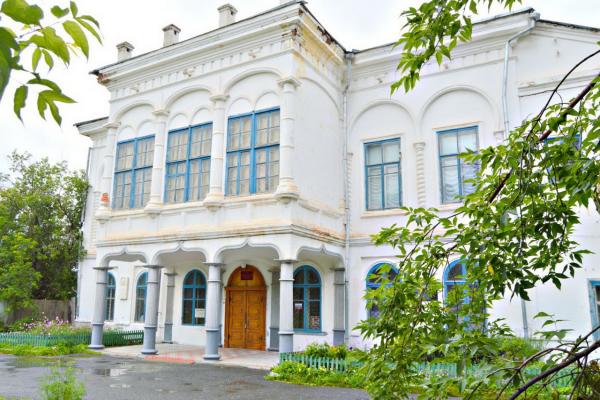 At a time when the Urals were just beginning to be developed, wealthy citizens often built estates for production purposes. Only two such estates have survived to this day. One of them is the estate of the princes Beloselsky-Belozersky. It is made in a classic style. Once upon a time there was a luxurious flower garden and entry alleys. The false arch, which rested on half columns, adorned the second floor. Now the house is a museum of local lore. In addition to historical exhibits, you can see the living room with furniture of the XIX century.
Food: atmospheric restaurants, cafes and bars
Cheesecake
St. Liberty, 80 http://zolpodkova74.ru/vatrushka/

When you rent a car, head to the Vatrushka cafe to try delicious desserts for breakfast. The range of establishments includes 8 confectionery, bread, pastries, sandwiches. Here you can even try dumplings, dumplings, salads. For special occasions, you will make a cake or pie to order. Regularly in "Cheesecake" pleasant events are held. And those who visit the institution after 20:00 make a good discount on the entire range. Consistently high quality products and decent service make me return to this place again.
Stolle
Lenin Avenue, 71A http://chel.stolle.ru/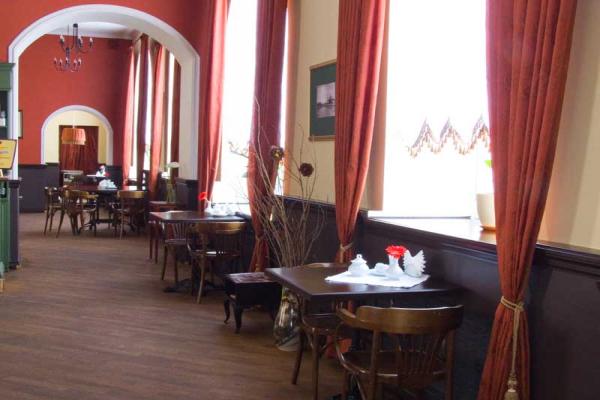 Delicious pies and a cozy atmosphere in the very center of Chelyabinsk - this is just about the Stolle establishment. It is especially worth trying pies with apple, salmon, cottage cheese, lingonberries. Everything is always fresh, and the dough tastes sweetish. Even with meat filling it is unsurpassed in taste. You can order goodies at the address or take along with you. To sit in the institution will also be nice. You will be offered delicious tea, for example, taiga with pine nuts.
Squirrel
St. Forest Park, 7 http://restostar.com/organization/belochka/menu/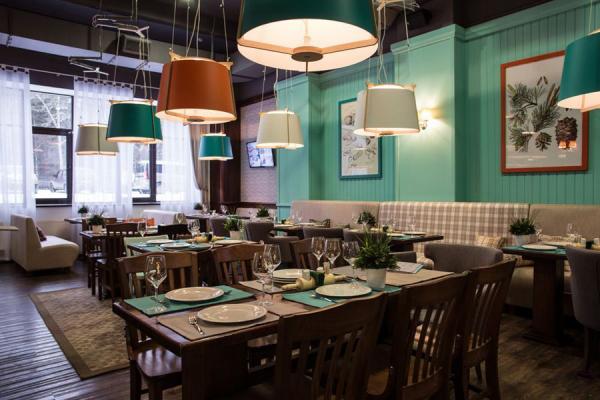 For a delicious lunch, go to the restaurant "Squirrel". The menu offers a wide range of dishes: hot and cold appetizers, soups, salads, desserts. For younger visitors, there is a menu and a games room with animators. The institution has special offers for business lunches. If you order takeaway food, a good discount is provided. You can come here for lunch with friends or for a snack with your family.
STEAKMAN
St. Sonya Krivoy, 83 http://www.hce.ru/menu/steakman/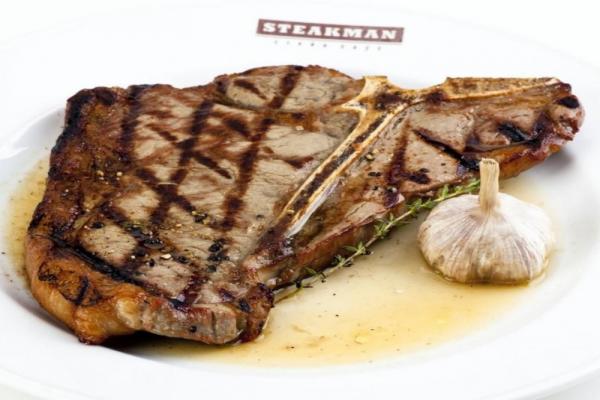 Love steaks and try them in every city where you come? Then head to the STEAKMAN steak house, where you can try a truly delicious steak. For cooking, chilled meat of Angus gobies is used, and the cooking process takes place in a special closed oven (josper), due to this the steak is tender and juicy. Competent waiters will help you determine the degree of roasting, show you a raw steak and offer delicious wine. Convenient parking is available for guests on rental cars.
Twelve bar
Lenin Ave. 51 https://vk.com/twelvebar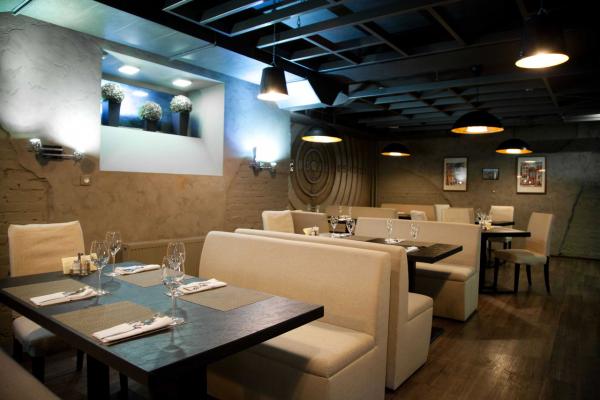 If you want a delicious dinner and listen to good music, head to the Twelve Bar. It regularly hosts funny parties, watching matches, various celebrations. In the bar you will have the opportunity to listen to classical music (for example, saxophone), DJ sets of popular DJs. Tasty cuisine, strong drinks, pleasant atmosphere, reasonable price policy leave a good imprint in memory.
Where to live: comfortable hotels in Chelyabinsk
Radisson Blu Hotel
Truda St., 179
8 (351) 216-77-77 https://www.radissonblu.com/en/hotel-chelyabinsk double room - from € 63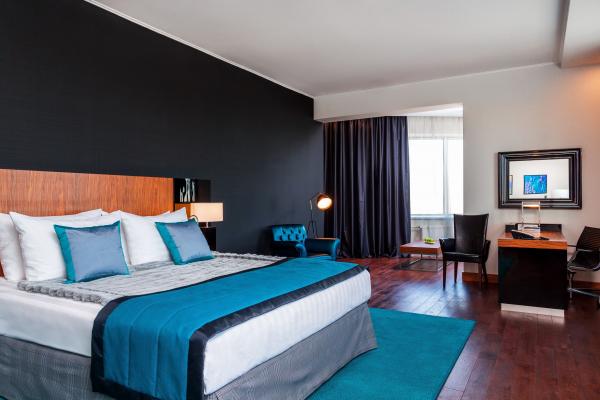 Radisson Blu Hotel is a good choice for those who love comfort and good service. The spacious rooms have everything you need for a comfortable stay. The bathroom has a shower and bathtub. It offers free parking, spa treatments, a pool, a restaurant. A functional fitness center is equipped to maintain muscle tone. In case of misunderstanding, the staff will quickly help solve any problems.
Grand Hotel Vidgof
Lenin
Ave. , 26a 8 (351) 220-00-00 http://hotelvidgof.ru/ double room - from € 79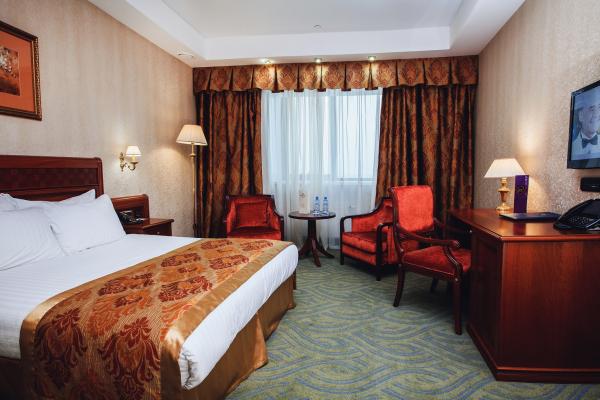 Grand Hotel Vidgof is one of the most popular hotels in the city. It is equipped with more than 100 rooms with a wide variety of design solutions. There are both standard rooms and presidential apartments. A 25-meter pool, a SPA complex with massage rooms, Turkish and Finnish saunas - it seems that there is everything to feel great during your vacation. The hotel's fitness center has a gym and yoga and martial arts facilities. At the karaoke bar or restaurant you can have a tasty snack or spend an evening leisure time. For tourists on rental cars, free parking spaces are provided.
Marstadt
St. Karl Marx, 131
8 (351) 246-55-55 http://www.markhotel.ru/ double room - from € 66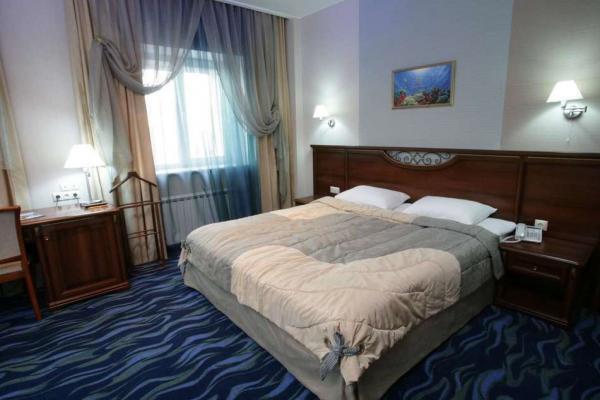 Business Hotel Markstadt is located in the city center. It is suitable for both family vacations and business activities. Nearby are the main business centers, Chelyabinsk Arbat, Aloe Pole Park, shops, restaurants. Here you can successfully combine business everyday life and a cultural program. It offers tourists free parking, room-service, fitness center, pool. You can have a delicious breakfast or dinner in the hotel restaurant.
Arbat
St. Sovetskaya, 38
8 (351) 200-44-05 http://arbat74.ru/ double room - from € 67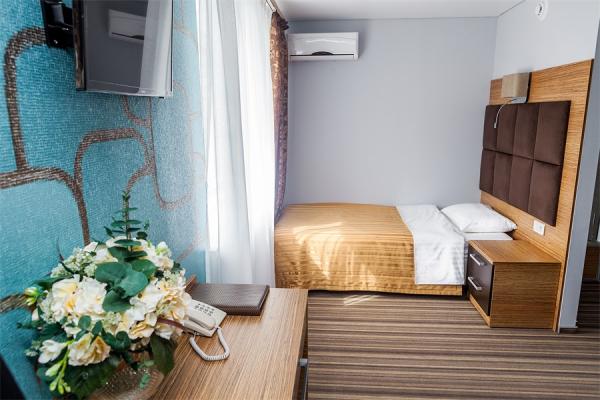 Hotel "Arbat" is an island of high quality service with a cozy atmosphere. It is located near Revolution Square, close to major attractions and administrative buildings. Guests are offered a choice of more than 70 rooms with unique interiors. The hotel has favorable conditions. So, for example, now early check-in is offered to guests free of charge. Booking a room for more than 20 days, you can get a 20% discount on accommodation.
SMOLINOPARK
St. Chapaeva 114
8 (351) 729-82-29 http://www.smolinopark.ru/ double room - from € 42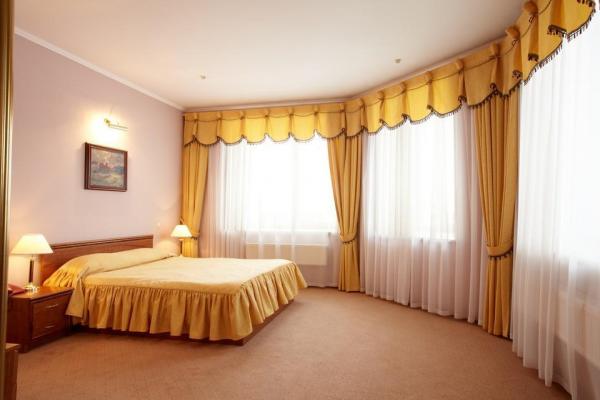 If you plan to rent a car, you can comfortably stay at SMOLINOPARK. This is a good option for budget accommodation, where tourists are provided with conference rooms, a sauna center, parking, banquet rooms, a barbecue area. The hotel is located on the shores of Smolino Lake, where you can have a great summer vacation. Qualified staff will help you organize any event or catering.
Where to park a rented car in Chelyabinsk
Renting a car in Chelyabinsk with BookingCar is profitable, convenient, simple!
In case of any problems related to car rental in Chelyabinsk, BookingCar will solve them as quickly as possible.
We will be with you 24 hours a day.
All you need is to contact us.
© Anastasiia Voloshina, 2016
Like this? Share in social networks: