Bookingcar offers a wide selection of car rental options in Cannes
Here you can find a car of any class that best suits your needs.
Our prices are one of the best prices on the market.
See for yourself!
Professional support
Our professional call center will help you understand all the intricacies of car rental. We guarantee full support throughout the rental period.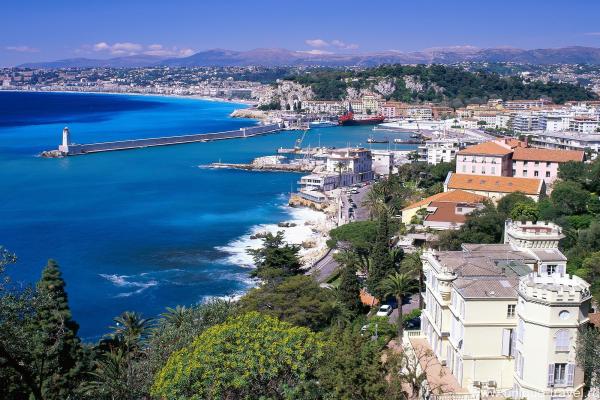 The pearl of the Cote d'Azur, a city of gourmet restaurants, snow-white yachts and film premieres, annually gathering world celebrities. Cannes are ideal for a relaxing, secluded holiday, which can be diluted with trips to the picturesque surroundings of the city - lavender fields, villages with medieval architecture and parks, which were created for picnics with wine and aromatic French cheeses. For the convenience of traveling along the Cote d'Azur, we recommend that you rent a car that will add colors and new experiences to your trip.
Bookingcar recommends:
Car hire at Nice Airport
The international airport of Nice "Côte d'Azur" ( Nice Airport then the Cote d'Azur ) - download scheme
IATA code: NCE
Location: 7 km from Nice
Official website: www.nice.aeroport.fr
Information: +33 820 423 333
Cannes Mandelieu Airport is focused on private flights. Charter and regular flights are accepted by the Nice Cote d'Azur Airport, located about 1.5 hours from Cannes.
A car rental service at Nice Airport is available from rental companies such as Avis, Europcar, Hertz, Sixt, InterRent, Firefly and Enterprise. The rental desks are located in terminal 1 to the right of the information desk, and in terminal 2, between exits A2 and A3. The airport has 4 short-term and 4 long-term parking lots.
What to see in Cannes: interesting sights of the city
La Croisette
La croisette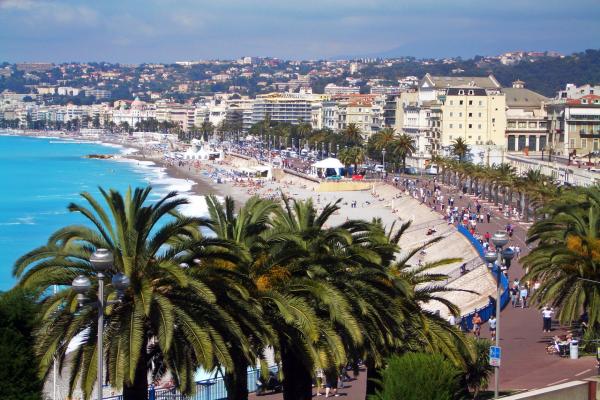 The main artery of the city, stretching along the seashore for two kilometers. It is here that the famous Palais des Festivals is located, where the Cannes Film Festival takes place annually. Translated from French, the name of the embankment is translated as "a small cross" - a reference to the times when the cross of the monks of Lerinsky Abbey towered here. Life is always boiling on the embankment: music is heard from the windows of passing cars, casual chatter of tourists is heard from the verandas of restaurants, and cyclists maneuver between walkers who take pictures of magnificent views of the harbor with snow-white yachts.
Lerinsky Abbey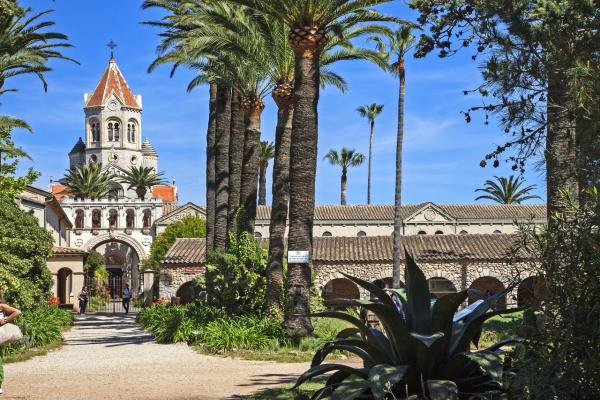 On a ferry from Cannes you will reach the island of Saint Honor, where one of the oldest Gallic monasteries is located. Founded at the beginning of the 5th century, already after three centuries it won the glory of an influential abbey in Europe, on the territory of which more than 500 monks lived. The inhabitants of the monastery lived in the most ascetic conditions, in their free time from prayers they worked on land cultivation, crafts and winemaking. Today, a manuscript museum, a gallery framing the courtyard, and a monastery church are open for visitors. No visitors are allowed into the rest of the island and the abbey itself - this is the so-called "zone of silence".
Island of st margarita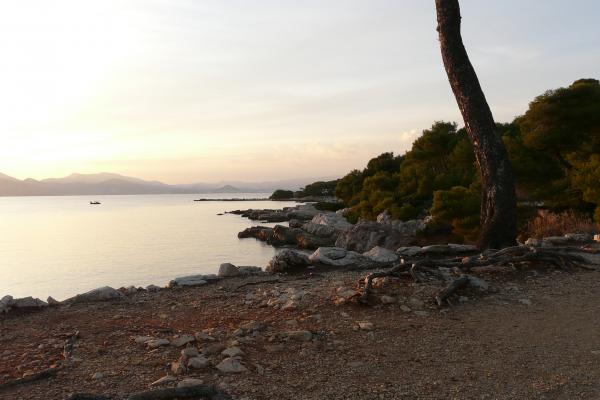 The island's most entertaining history is connected with the mysterious "man in the iron mask" who was kept in the state prison - Fort Royal for about 10 years during Louis XIV. About exactly who was hiding behind the mask is still unknown. According to one version, the mysterious prisoner could be an illegitimate brother or twin brother of Louis XIV, according to another - General Vivienne de Boulond. In total, about 600 names appear on the list of possible personalities. We advise you to stay on the island until sunset - in the rays of the setting sun, Cannes and the island itself look fantastic. As before Lerinsky Abbey, boats from the port of Cannes go to the island of St. Margarita.
Near Cannes: best car routes
Nice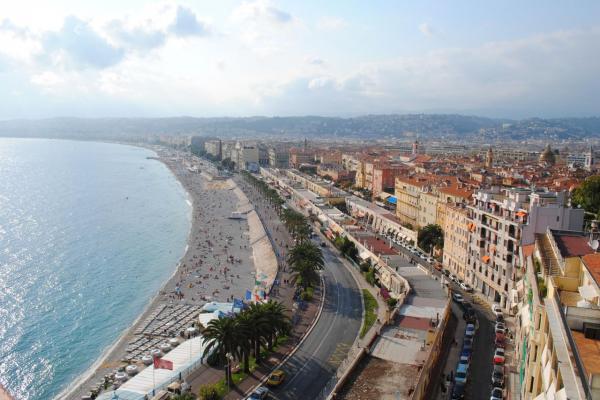 A little less than an hour by car, you will find yourself in Nice, another resort on the Cote d'Azur that celebrities choose. Start exploring the city with a leisurely walk along the Promenade des Anglais and a cup of coffee with a croissant in one of the cafes with sea views. Then go for inspiration and atmosphere of art to the Matisse Museum, where the artist's paintings from different periods of his work are represented, or to the Marc Chagall Museum - the gallery collection contains 17 paintings written by the avant-garde artist inspired by the Old Testament. We also advise you to look into the Orthodox St. Nicholas Cathedral and visit the Russian cemetery, where members of the royal family, princes, famous military leaders and artists are buried.
Saint Paul de Vence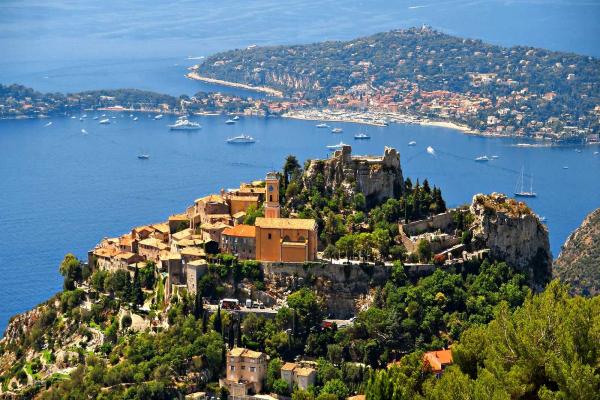 On the way from Nice, you can drop into the village of Saint-Paul-de-Vence, where artists and sculptures live, and art galleries and workshops of local craftsmen are open in buildings dating from the 16th-18th centuries. Leaving your rental car in the parking lot, take a walk along the streets, take a picture with old fountains and appreciate the work of Kandinsky, Matisse and Chagall in the miniature museum of the Mahe Fund. A walk in Saint-Paul-de-Vence will leave a pleasant aftertaste and inspire you for further trips along the Cote d'Azur.
Antibes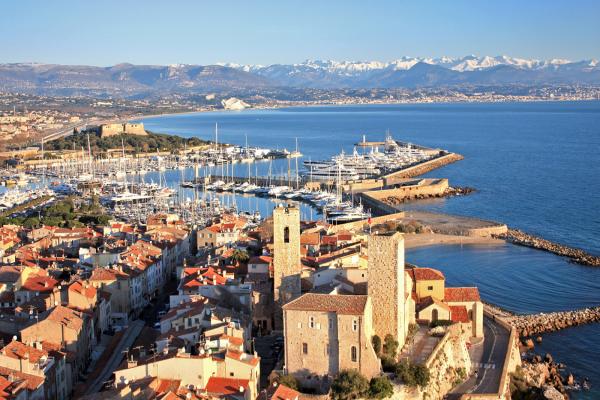 A small port city between Cannes and Nice, founded in the VI century BC. Greek sailors. The places of power of Antibes - Fort Carré in the shape of a five-pointed star, the Historical Museum is opened inside the fortress; and Grimaldi Castle, where Pablo Picasso lived and left two dozen paintings that became the basis of the museum. Before going to Antibes, read Fitzgerald's "Tender Night" to take a look at the city through the eyes of the main characters and add a little poetry to your impression of Antibes.
Grass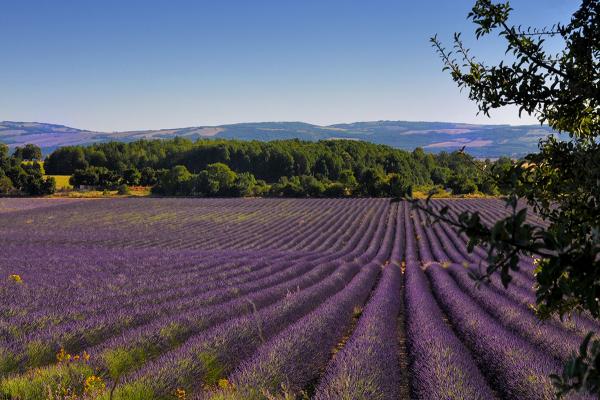 Grass is the perfumery capital of France, where for over 400 years fragrances of varying complexity and originality have been created. Grass was originally considered one of the best leather centers in Europe and its transformation into a "city of aromas" occurred for quite understandable reasons: the production of leather goods in the city smelled bad, so the locals started inventing aromas - that is how the first perfumers appeared. Now the streets of Grasse resemble one large perfume shop - at any time of the year floral, woody and spicy notes are in the air. You will get acquainted with the history of perfumery art at the International Museum of Perfumery, where visitors are told how compositions are created and the components of aromas are listened to. Once in the vicinity of Grasse in early July and August, you will catch a fabulous sight - the flowering of lavender.
Marseilles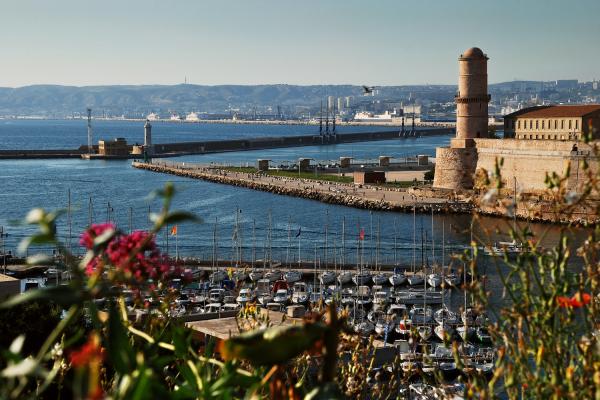 The largest port in France and the entire Mediterranean, a city where many cultural traditions are concentrated. In the evening, all the roads in Marseille lead to the Old Port, where you can have dinner, dance in one of the bars, take pictures with yachts and boats, and chat with strangers from all over Europe. An option for the day is a visit to the Cathedral of Saint-Marie-Major, a tour of the Museum of Fine Arts, a walk around the Lonshan Palace and its park and a tasting of local cuisine - bouillabaisse, mussels with herbs and fish in aniseed liquor sauce.
Food: atmospheric restaurants, cafes and bars
Astoux & brun
Rue Felix Faure 27 www.astouxbrun.com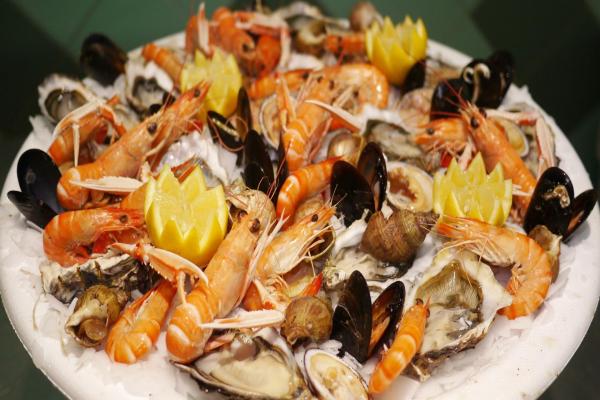 From 7 pm, at the entrance to Astoux & Brun, a noisy crowd gathers to try king prawns, oysters, snails and grilled fish - all that is famous for the cuisine of this small and unremarkable at first glance establishment. For seafood, take white wine - the bar list is quite detailed, so there will be plenty to choose from. The portions are large and the service is fast and friendly. Please note that booking a table in Astoux & Brun in advance will not work, so you will have to wait in line no more than half an hour.
La mome
Rue Florian 6 www.lamomecannes.com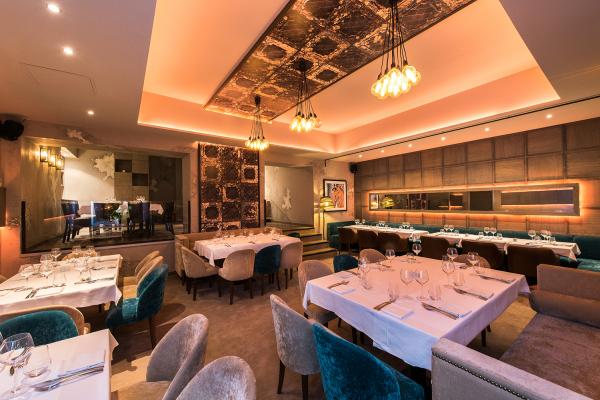 A stylish Mediterranean restaurant, which is also a popular bar in Cannes, where handsome men in suits gather in the evening, along with companions in elegant dresses. Leather armchairs, sea-green velor sofas, dark-wood paneling on the walls, built-in wine cabinets and a pleasant twilight - La Mome guarantees the romantic atmosphere that everyone who comes to the French Riviera is looking for. We recommend trying truffle pasta, tuna with sliced ​​jamon and hot wafers with chocolate paste.
Maema plage du midi
Boulevard Jean Hibert www.maemaplage.com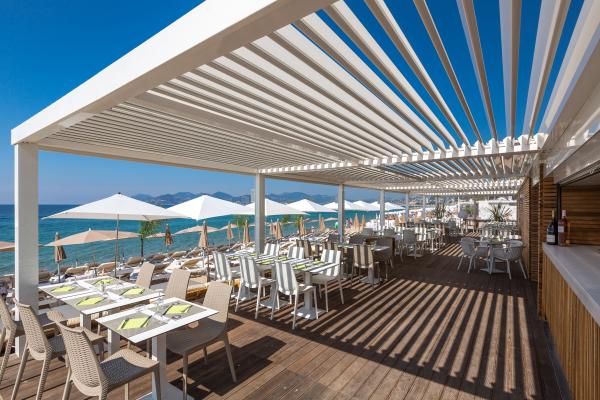 Perhaps the best place for lunch or dinner in fine weather in Cannes is the beach restaurant. The sea view and the sound of the waves hint that you need to try seafood here and certainly drink them with wine - then the picture will finally turn out and you will feel what dolce vita is like in French. In the evening, Maema turns into an atmospheric lounge area where you can slowly enjoy a cocktail, listen to music and meditate while looking at the sea surface.
Rush gastronomie rapide
Place Pierre Semard 5 www.rush-cannes.com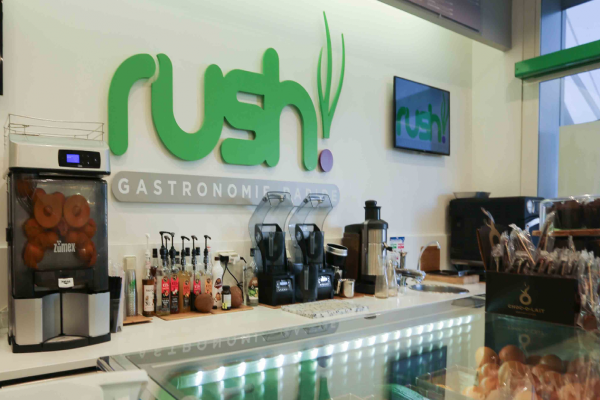 The name of the cafe translates as "rush", which reflects the concept of the establishment - a healthy and tasty snack for those who do not have time for a leisurely lunch. The cafe menu includes salads, sandwiches with cereal bread, several vegetarian dishes, desserts and freshly squeezed juices. Rush relies on healthy food, so the products are always fresh, and the dishes do not linger on the shelves for more than one day. There are several tables inside the cafe, and in fine weather there is a terrace.
Steak´n shake
Place General de Gaulle 2 www.steaknshake.fr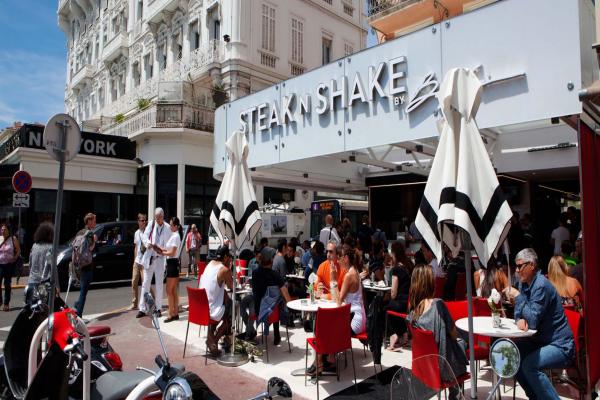 An excellent institution where they know a lot about cooking burgers - juicy, with a bright taste of grilled meat and with the addition of fresh vegetables. In a couple to the burger, take french fries with cheddar cheese - the portion of potatoes is large, and the cheese itself is hot and slightly islandy. Of course, the Steak´n Shake menu will not amaze you with its ingenuity, but it will delight you with a variety of tastes and low prices.
Where to live: comfortable hotels in Cannes
Barriere le majestic cannes
La Croisette 10
+ 33 049 338 9790 www.hotelsbarriere.com double room - from € 168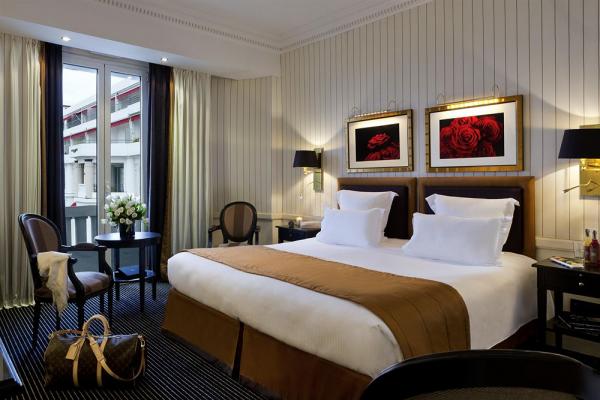 Luxury five star hotel in the heart of Cannes. Spacious rooms in classic beige tones. The windows and balconies of the rooms overlook the Mediterranean Sea and the Lerins Islands. It features a spa and fitness center, an outdoor pool, a large beach, a tennis court and a golf course. For lunch or dinner, you can choose one of five restaurants that serve both Mediterranean cuisine and exotic dishes. For those traveling by car, a paid underground car park is available on site Le Majestic.
Barriere Le Gray d´Albion
Rue des Serbes, 38
+33 049 399 2610 www.hotelsbarriere.com double room - from € 158

Another premium hotel located near the Croisette. Bright rooms with small white balconies, large windows and wonderful city views. Guests at Le Gray d´Albion can use the fitness center, sauna, private beach, spend time on the tennis court or try their luck at the casino. If you plan to rent a car, then you will find a pleasant bonus - secure parking.
Mercure Cannes Croisette Beach
Rue du Canada
+33 049 218 8800 www.mercure.com double room - from € 142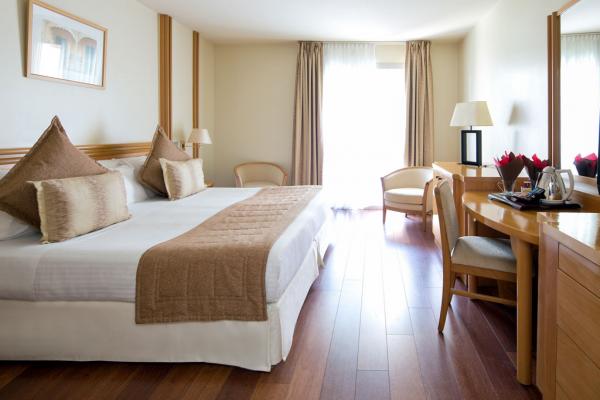 Hotel in the city center with a private beach. Bright rooms with small balconies overlooking the courtyard. The hotel has a year-round heated pool and sauna, and private parking is available. Nice Airport is 25 kilometers away, so if you have a scheduled night's arrival, you don't have to get to your place of residence for a long time.
Best Western Le Grand Pavois
Avenue Saramartel 5
+ 33 049 293 5454 www.bestwestern.fr double room - from € 89

Nice hotel near the beach and a picturesque pine park. Small cozy rooms, some have balconies with sea views. The hotel has a solarium and a billiard room. For a fee, Best Western offers pet-friendly accommodation. If you rented a car, then paid parking is available at your service (you need to reserve a place in advance).
Ligure
Place Pierre Semard 5
+33 049 339 0311 www.hotel-ligure.com double room - from € 85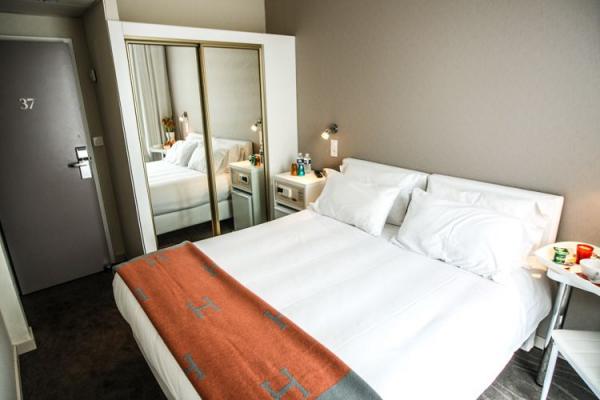 Three-star hotel in the Croisette area. Minimalistic rooms in white and gray tones, windows overlook a quiet street. Breakfast is not included. We advise you not to overpay for meals at the hotel and choose a cafe in the district - it will be cheaper and much tastier than regular cereals, croissants and 2-3 jams to choose from. Paid parking is available near Ligure. If you plan to stay for one or two nights, then, if possible, hotel staff can provide you with a free parking space.
Where to rent a rented car in Cannes
Car rental in Cannes with BookingCar - profitable, convenient, easy!
In case of any problems related to car rental in Cannes, BookingCar will solve them as quickly as possible.
We will be with you 24 hours a day.
All you need is to contact us.
© Ellina Rudenko, 2016
Like this? Share in social networks: