Bookingcar offers a wide range of car rental options in Cancun
Here you can choose a car of any class that best suits your needs.
Our prices are one of the best prices on the market.
See for yourself!
Professional support
Our professional call center will help you understand all the intricacies of car rental. We guarantee full support throughout the rental period.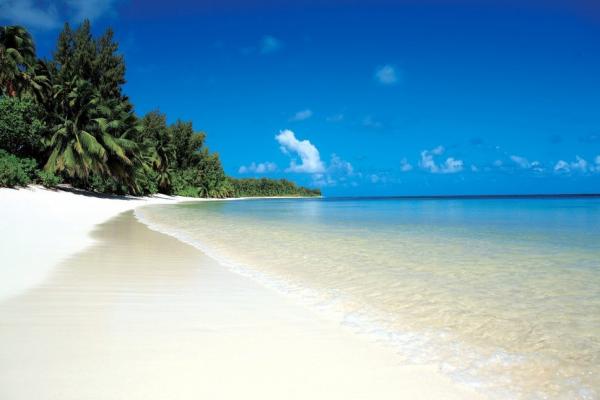 Cancun is a wonderful resort town near the Caribbean. Here you can spend a quiet measured rest, or, traveling in a rented car, explore the protected areas, the ancient cities of the Mayan tribes. Among the attractions are swimming with turtles and sea lions, shopping in famous shopping centers, fishing for barracuda and marlin, diving, surfing, kiting. Everyone will find entertainment to their taste. Cancun is a Mexican center for luxury hotels, restaurants, and nightclubs. The nightlife here is in full swing, so that not a single skeptic can get bored.
Bookingcar recommends:
Car hire at Cancun Airport
Cancun International Airport ( Cancun International, Airport then ) - download scheme
IATA code: CUN
Location: 15 km from Cancun
Official website: www.cancun-airport.net
Information: +52 55 5284 0400
The following companies provide car rental services at Cancun Airport: Hertz, Budget, Europcar, Avis, Thrifty and Sixt. Car rental desks are located at the entrance to the parking lot. The first 15 minutes of parking are free.
What to see in Cancun: interesting sights of the city
Museum of underwater sculptures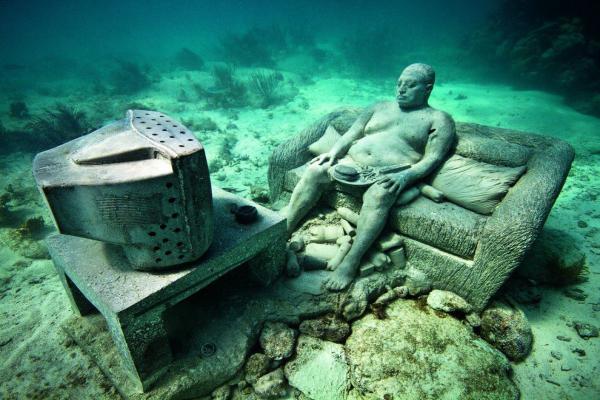 One of the most unique and unusual places in Cancun is the museum of underwater sculptures. To inspect it, you need to wear special equipment and dive under water. The idea was implemented in 2009. The collection is replenished annually and today has about 450 exhibits. Interestingly, the goal of this project was to protect the natural underwater environment from the influx of tourists. Each sculpture serves as an artificial coral reef, where travelers go to explore the seabed. In addition, the figures serve as a kind of refuge for the inhabitants of the marine world. If you do not dare to put on equipment and go down under water, you can inspect the exhibits from the side of a glass submarine.
Sian Kaan Biosphere Reserve
Rent a car and head to the biosphere reserve. It was opened at the end of the XVII century and immediately included in the UNESCO heritage list. Some excursions here last up to 10 hours, while not a single tourist has managed to get bored. The reserve is home to many exotic birds, animals, including crocodiles, manatees, turtles. If you rent a motor boat or a kayak, you can spend time actively exploring swamps, rainforests and coastal mangroves. In addition, you can take an excursion to the excavations of the ancient Mayan cities.
Ancient Mayan El Meco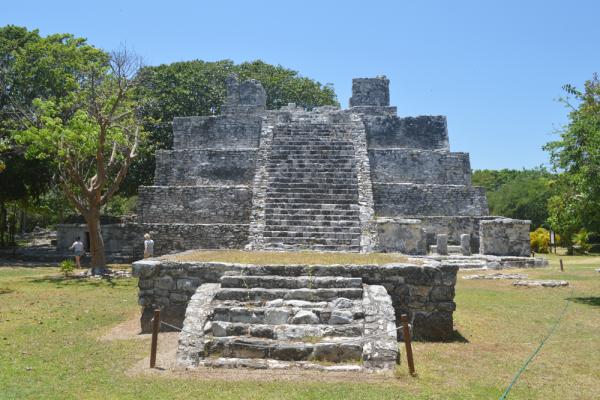 The main archaeological site of the city is the ancient city of El Meco. Historians claim that back in the X-XI century there was a port city where trade was actively conducted and merchants came one after another in search of new markets. To this day, 14 buildings have survived, including stone pyramids, the remains of the temple, the foundations of unknown structures. This place mainly attracts those who are fond of archeology or Mayan history.
Bullfighting arena
Bulevar Kukulkan | Avenida bonampak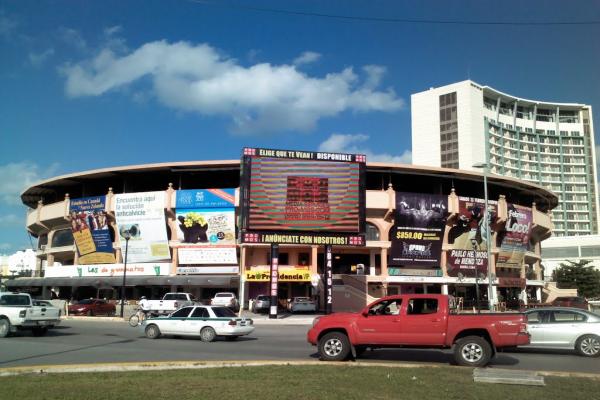 To fully experience the Mexican culture, especially the traditions and customs, rent a car and go to the bullfighting arena. By paying 400 pesos, you can not only witness the fighting with the bulls, but also, having changed into a special uniform, you can fight the animal yourself. Of course, in this case you will be picked up by the youngest and not aggressive bull, and there will be a safety net nearby.
Mexican Folk Art Museum
Hacienda Henequenera del Parque Xcaret Parque Xcaret Km. 282 Carretera Chetumal-Puerto Juarez http://museoartepopularmexicano.org/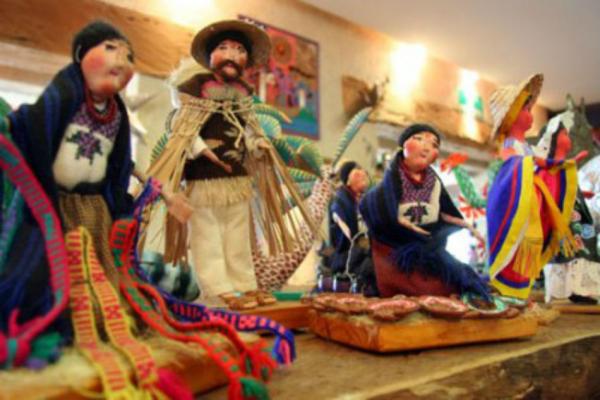 The Cancun Folk Art Museum is considered one of the best in Mexico. For a nominal fee of $ 5, you can explore folk art. Here you can see household items, clothes and, of course, trace how fashion has changed for a wide variety of things. The collections feature not only traditional, but also completely unique exhibits. After inspection, you can go to the souvenir stall and purchase original gizmos.
Near Cancun: Best Car Routes
Island of Women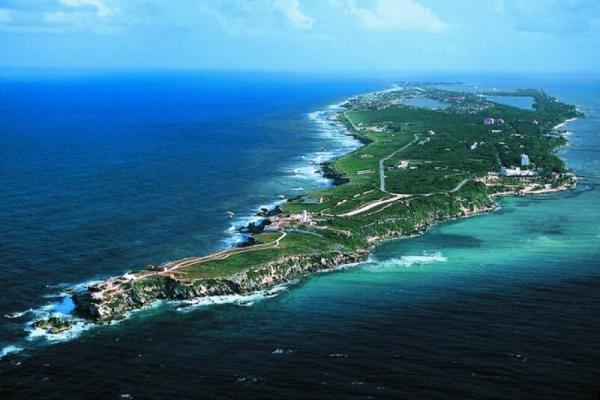 Women Island is considered one of Cancun's most amazing attractions. Its name is due to the fact that when historians and archaeologists discovered this island, there were a huge number of female statues everywhere. They were fertility goddesses in various interpretations that the Mayan tribes once worshiped. The Island of Women is small in size - only 7 kilometers long and 500 meters wide. On the one hand the island is covered with warm sands, on the other - picturesque cliffs. Often, tourists come here not only to see the sights, but also spend time on the luxurious white sand beaches and the turquoise sea.
The ancient city of Chichen Itza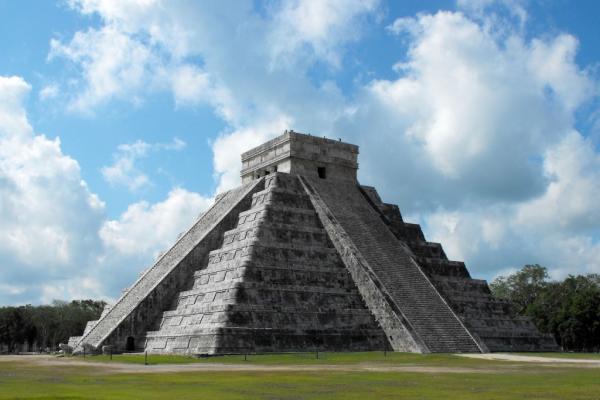 Chichen Itza is a two-hour drive from Cancun, so if you want to get to the city comfortably, rent a car. It will be interesting to explore the ancient wells, which served not only as a source of water, but also as an element of sacrifice. In one of them, locals threw away precious household items, the bodies of animals, which, in their opinion, should appease the gods. In addition, an interesting attraction is the Kukulkan pyramid, which consists of 9 platforms. You can get to the very top by breaking 4 stairs, each of which has 91 steps. Here, during the autumn or spring equinox, you can observe a completely unique sight: when the sun hits the pyramid's platforms at a certain angle, the impression will be made that the Feathered Serpent comes to life and crawls out of the temple.
Ancient Tulum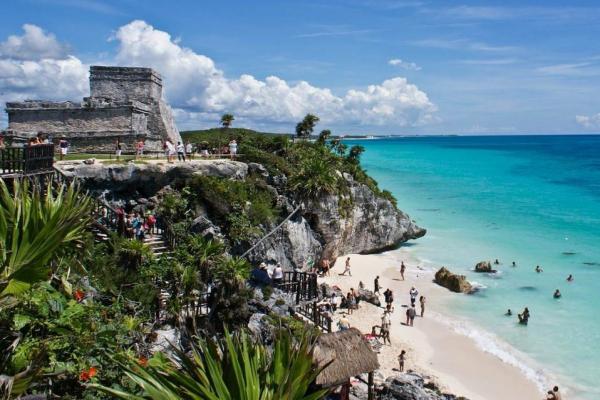 The ancient city of Tulum is one of those ancient cities where the Mayan tribes left their traces. Various murals, images of idols, characteristic buildings, traditional steps leading to them, peculiar altars - all this indicates that representatives of the Mayan tribe once lived and worked in this territory. Once in Tulum, you should definitely visit its main attractions: the Temple of Frescoes, which consists of two galleries, the Pyramid, which at that time served as a kind of lighthouse, the House of Chultun, the Temple of the God of the Wind, the House of Senote.
Interactive Dolphin Aquarium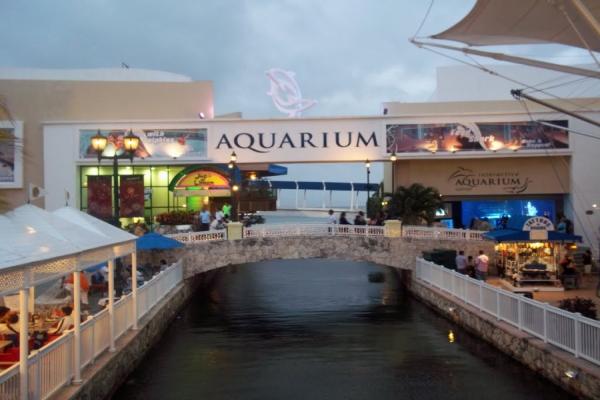 The interactive dolphinarium aquarium is a fascinating place, which is located in one of the shopping centers. Interactive aquarium-dolphinarium is called from the fact that here you can not only observe moray eels, jellyfish, tropical fish, sharks, but also feed them. That is why it is considered one of the most visited in the world. By the way, lovers of vivid impressions can swim with dolphins and sea lions. After exciting adventures, you can have a hearty lunch at one of the restaurants located on the territory of the shopping center.
Aktun Chen Park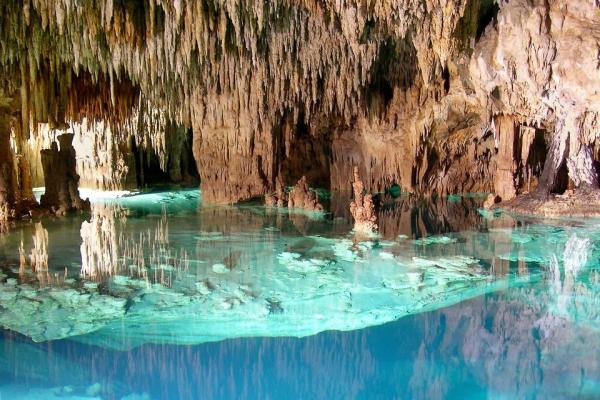 Having rented a car, go to an amazing place - Aktun Chen Park, which is a whole complex of amazing rainforests. Among the main advantages of the park are unique karst caves, which stretch over 600 meters. Stalactites and stalagmites grown here, calcite sinter formations are striking in their beauty. In addition, there are numerous underground rivers in which everyone can swim during the tour. In general, the park has about 10 suspension bridges, walking along which you can admire tropical plants. Also on the territory is a zoo where monkeys, snakes, white-tailed deer, parrots live.
Food: atmospheric restaurants, cafes and bars
Peter´s Restaurante
Ave. Bonampak | Between Sierra & Robalo Peter´s Restaurante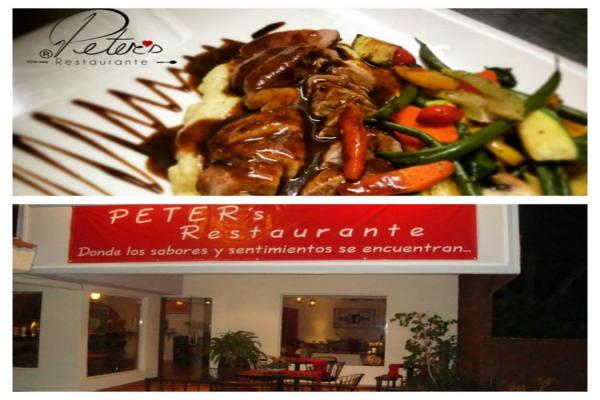 For delicious food and warm atmosphere, head to the small, cozy Peter´s Restaurante Restaurant. The owner of the restaurant, who is also the chef, personally takes care that each visitor remains as satisfied as possible with the meal. The menu features European cuisine. In addition, you can try really tasty and fresh seafood. This place is popular with locals. Tourists usually come here according to their recommendations. A nice addition to delicious food will be a glass of spiced wine and excellent service. The institution works all day, so before visiting it is better to clarify the opening hours and book a table.
Chedraui selecto
Boulevard Kukulkan 9 http://chedrauiv4.random-interactive.com/#_=_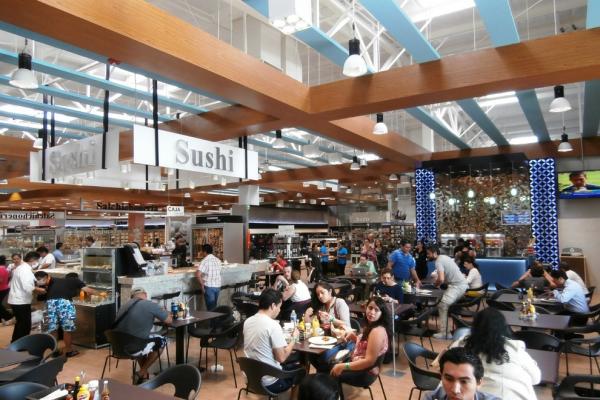 For a tasty and budget meal, walking through the expanses of the city, visit Chedraui Selecto. The menu is the most diverse: rice, spaghetti, pizza, chicken, mashed potatoes, meatballs, sushi, desserts. The dishes are very tasty and not spicy. If the taste buds tell you that you need to add spices, you will be offered several types. In addition, there are many vegetables to choose from, from which you can make a salad yourself. The institution has a certificate of quality, which means that here you will surely be able to dine deliciously.
Rino´s Pizza Time
Av. Bonampak, Smz 3
2514811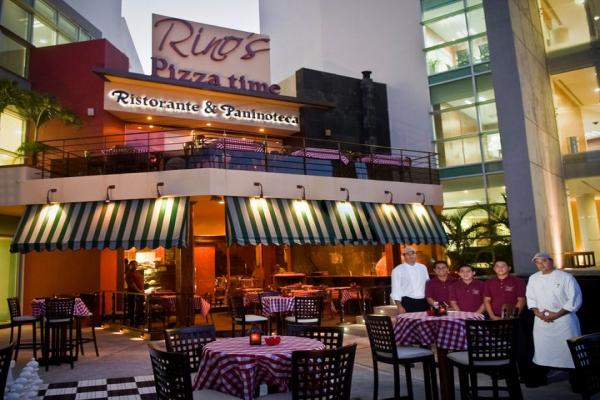 When traveling in Cancun with your rental car, stop at Rino´s Pizza Time. This is a real Italian islet in a Mexican town. The main differences of the establishment are delicious pizza from a wood-burning stove, spaghetti for every taste and aromatic wine. The restaurant is open from lunch until late in the evening, so it is best to come here in the evening to take your time to enjoy a delicious dinner. In addition, Rino´s Pizza Time is perfect for celebrating an important event: whether it's a birthday or a wedding anniversary.
Bovino´s Churrascaria
Av Yaxchilan Sm 17 Mza.2
+52 998 898 0857
For a varied menu and a cozy atmosphere, head to Bovino´s Churrascaria. The restaurant has a buffet, where everyone can choose whatever he likes. Here invariably fresh dishes and beautiful decoration. There is a separate smoking room, so if you relax with children, smoke will not spoil your dinner. The institution is open until late in the evening, so you can take your time to enjoy delicious food and a glass of wine.
Harry´s Prime Steakhouse & Raw Bar
Blvd. Kukulcan Km. 14.2 No. 1 http://www.harrys.com.mx/#_=_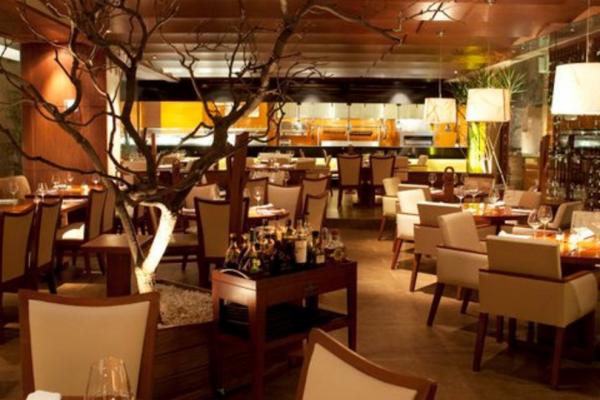 Taste delicious steak, mango ceviche and dessert at Harry´s Prime Steakhouse & Raw Bar. After the meal, you will be offered cotton candy as a compliment. You can sit in a cozy room with a stylish interior or on a spacious terrace. Interestingly, each waiter specializes in some kind of dish. So, for example, one of them can drive up to you with a trolley and talk about all types of meat, cooking features.
Where to live: comfortable hotels in Cancun
Grand Fiesta Americana Coral Beach Cancun
Blvd. Kukulkan Km 9.5, Zona Hotelera
+52 998 881 3200 http://www.coralbeachcancunresort.com/ double room - from € 188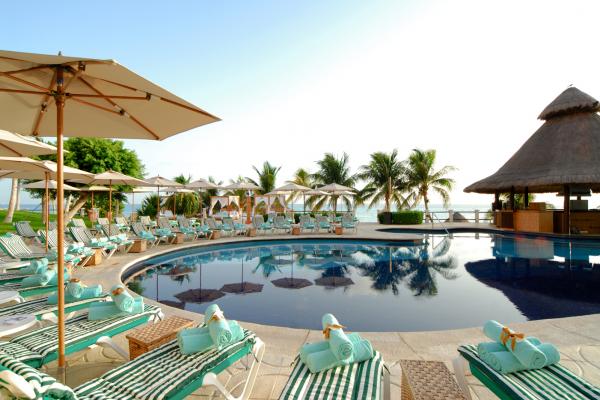 Rooms at Grand Fiesta Americana Coral Beach Cancun have direct sea views. The water here is always calm, but if you want to swim in the waves, you can walk along the coastline for only 10 minutes and see the sea completely different. The staff is always friendly and helpful, will help organize excursions and take care of your comfortable stay. Excellent service is provided not only at the hotel, but also on the beach. There are several restaurants on the territory where you can try a wide variety of dishes from local cuisine, European, Asian. By the way, tourists on rental cars can use the free parking.
JW Marriott Cancun Resort & Spa
Blvd Kukulkan, Km 14.5
+52 998 848 9600 http://www.marriott.com/ double room - from € 189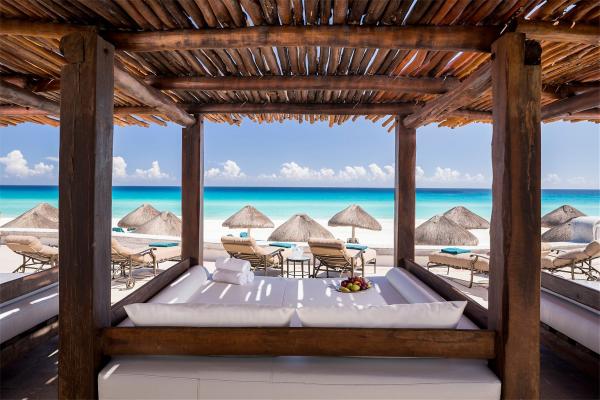 JW Marriott Cancun Resort & Spa is located away from the club area, so noisy parties will not disturb you. Here is one of the largest beaches, many pools. The hotel offers a fitness center, spa, jacuzzi, tennis court. For breakfast you will be delighted with a variety of Mexican dishes, fresh fruits, juices. Tourists are treated very carefully here, so every wish is fulfilled instantly.
The Westin Lagunamar Ocean Resort Villas & Spa
Blvd. Kukulkan Km. 12.5 Lt 18, Zona Hotelera
+52 998 891 4200 http://www.starwoodhotels.com/ double room - from € 142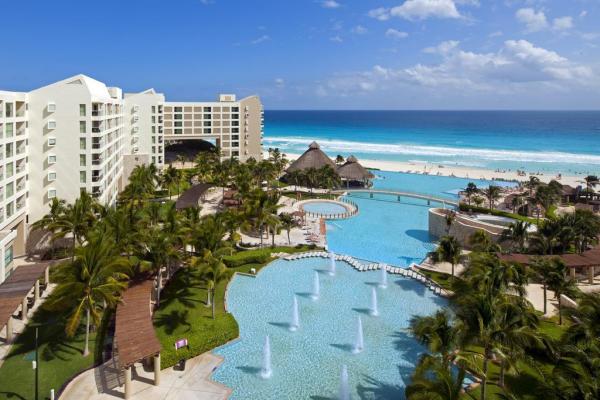 The main advantage of the hotel is its convenient location. Nearby is a large shopping center where you can go for shopping or dinner at a restaurant. The hotel has a whole complex of pools, while there is access to the beach, where lifeguards are constantly on duty. The Westin Lagunamar Ocean Resort Villas & Spa is perfect for families: the rooms have a kitchen where you can cook something if necessary, a balcony with great views and a washing machine. In the morning you can work out in the fitness center, in the afternoon you can sunbathe by the pool, and in the evening entrust the child with a nanny and go to the restaurant for dinner.
Fiesta americana villas cancun
Seccion A, lote 3 Km. 8.5
+52 998 881 1400
double room - from € 125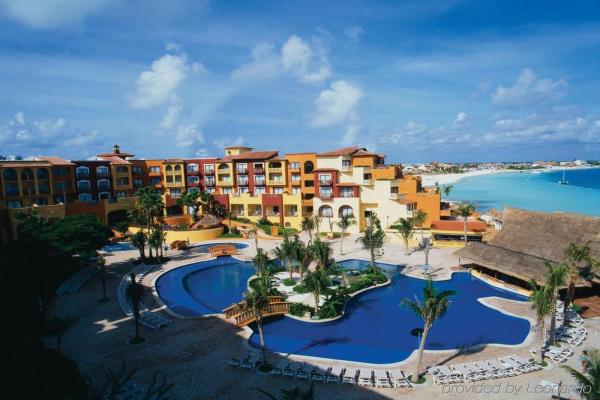 Fiesta Americana Villas Cancun is a small hotel with beautiful sea views and a green area. Delicious food, decent service, pleasant atmosphere - all that will please you here. It features a restaurant, pool, spa and fitness center. If necessary, you can use the laundry, dry cleaning. A rented car can be parked for free.
Royal solaris cancun
Boulevard Kukulcan No. 64 Km 19.5 | Zona Hotelera
+52 998 848 8400 https://www.hotelessolaris.com/en/ double room - from € 160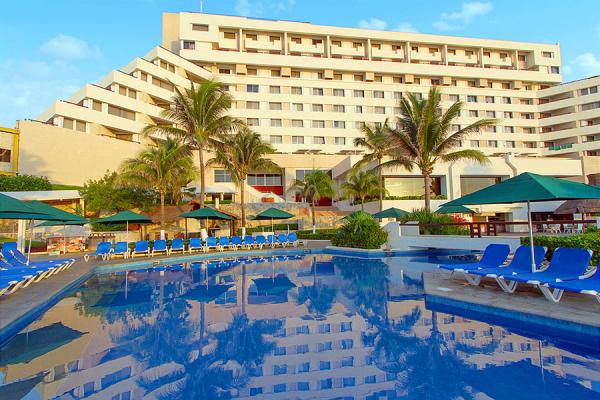 For a relaxing and measured stay, stay at the Royal Solaris Cancun. Here you can fully enjoy the beauty of the Caribbean. Spacious rooms offer wonderful views. A variety of Mexican dishes are served throughout the day. In the evenings, various animated shows are held, visiting which will be fun for both adults and children. If you want to go on excursions or to entertainment centers, they will help you organize everything at the reception.
Where to park a rented car in Cancun
Car rental in Cancun with BookingCar - profitable, convenient, simple!
In case of any problems related to car rental in Cancun, BookingCar will solve them as quickly as possible.
We will be with you 24 hours a day.
All you need is to contact us.
© Anastasiia Voloshina, 2016
Like this? Share in social networks: