Bookingcar offers a wide range of car rental options in Canada
Here you can find a car of any class that best suits your needs.
Our prices are one of the best prices on the market.
See for yourself!
Professional support
Our professional call center will help you understand all the intricacies of car rental. We guarantee full support throughout the rental period.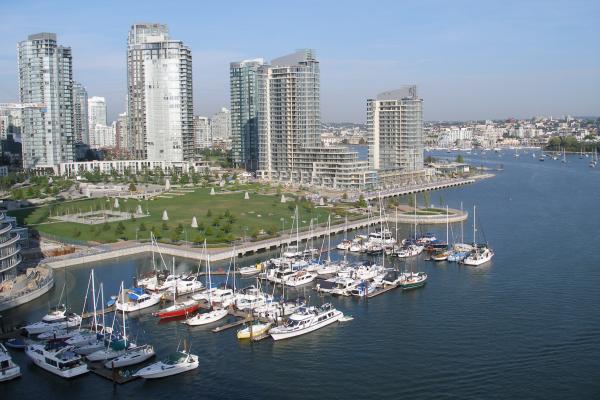 Popular cities:
Canada is the largest country in the world with a centuries-old history, its traditions and vibrant sights. It is difficult to remain indifferent to the picturesque resorts, mass cultural events, megacities and pristine natural places. Having rented a car, it's worth a ride in the main tourist cities and provinces - Montreal, Quebec, Vancouver, Toronto. If you want to see the most spectacular places, write down Niagara Falls, Banff and Jasper National Park, waterfalls on the Plis River in your route. In large cities, festivals are held annually. Colorful events and mass rallies will certainly be remembered for a long time.
Holidays in Canada
Ski resorts
Big white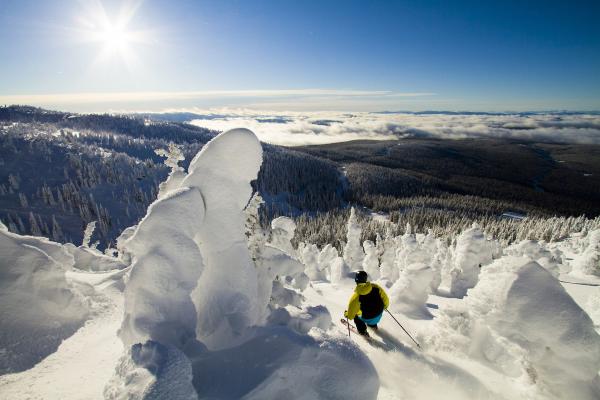 The snowiest resort in the world with bright sunshine, mild temperatures, Big White is considered one of the most popular for skiing and snowboarding. Trails for beginners are equipped here, as well as "blue" and "black". For children and adolescents there is a specialized camp, for those who want to hone their skills - a ski school. The resort has 17 restaurants with various cuisines, as well as pastry shops, bars and liquor. You can diversify your holiday by going on a snowmobile tour, dog sledding or snowshoeing.
Whistler - Blackcomb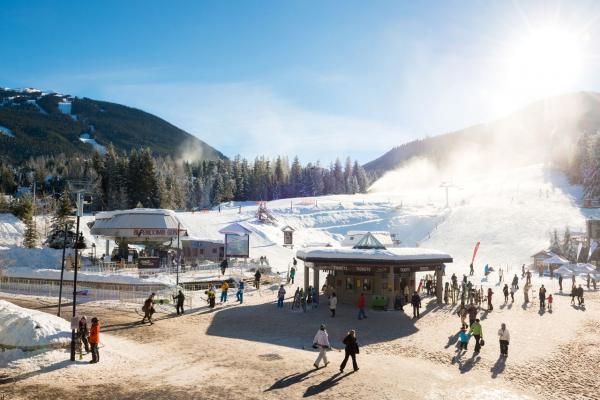 While in British Columbia, do not miss the opportunity to visit the popular Whistler - Blackcomb resort by renting a car. About 100 pistes (half of the average difficulty), 200 restaurants, 17 ski lifts (including high-speed) are equipped here for tourists to have a comfortable rest. In numerous shops and stores you can buy clothes, souvenirs, perfumes. If you want entertainment, you should visit Meadow Park, Adele-Campbell, Path Gallery or go on an excursion to the protected forests.
Tremblant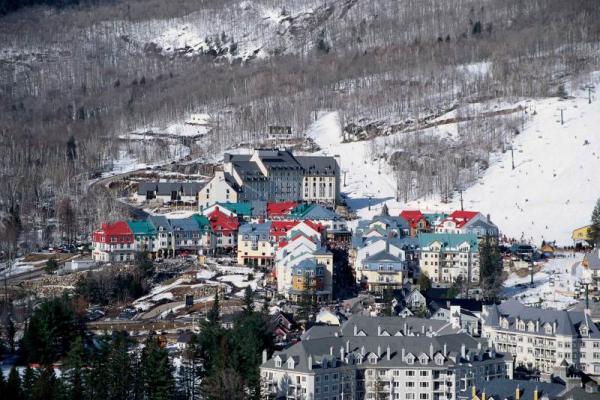 Tremblant is a relatively young resort, the season is shorter and the mountains are lower. But this does not stop lovers of winter sports from arming themselves with special clothing and equipment and coming here on vacation. The resort has several types of slopes that differ in the level of difficulty of the slopes and snow cover. From entertainment there are sleigh rides with dog sledding, tubing, horseback riding. Fans of extreme sports can try to overcome the Acrobunch obstacle course.
Rules of the road, parking, toll roads
Toll roads
Toll roads in Canada are equipped with an electronic payment system. You must purchase a transpoder apparatus and attach it to the glass of a rental car. Bills will come automatically for the number of kilometers. If you do not install the device, you will have to pay several times more for the same distance.
Special Pay Roads
Roads with special payment in Canada are not equipped.
Speed ​​mode
In the village - 60 km / h
Outside the village - 90 km / h
By road - 110 km / h
On the highway - 130 km / h
Alcohol
The maximum allowable blood alcohol level is 0.8 ‰ .
Parking
In the cities of Canada, both paid and free parking are equipped. The rules for using free ones are quite simple, you can find out about them on road signs. Paid parking lots are equipped with parking meters, where you can find out about the conditions and cost of parking.
Emergency and referral services
Ambulance, Firefighters, Police - 911
Medical assistance (paramedic service) - 411
24-hour emergency assistance on motorways - 800-336
Car rental in Canada with BookingCar - profitable, convenient, easy!
In case of any problems associated with the rental car, BookingCar will solve them as quickly as possible.
We will be with you 24 hours a day.
All you need is to contact us.
© Anastasiia Voloshina, 2017
Like this? Share in social networks: