Bookingcar offers a wide range of car rental options in Cagliari.
With us you can choose a car of any class that best suits your needs.
Our prices are one of the best prices on the market.
See for yourself!
Professional support
Our professional call center will help you understand all the intricacies of car rental. We guarantee full support throughout the rental period.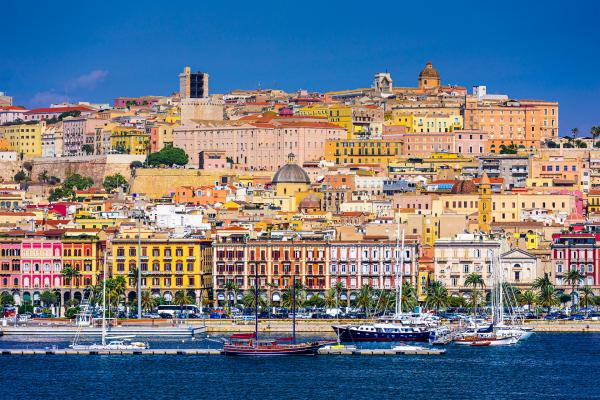 Cagliari is a city for outdoor enthusiasts. Time will not be bored here. At your disposal will be the best restaurants, bars, discos. Historically, the city was conquered by various peoples who contributed to its development. Since the end of the XVIII century, Cagliari was considered the main religious, cultural, educational center. The first university opened here, which caused an active increase in the population. In addition to its rich cultural heritage, the city is famous for its beaches. The best beaches are Poetto, Villasimus and Chia. For an unforgettable pastime, rent a car to explore the planned attractions in comfort.
Bookingcar recommends:
Car hire at Cagliari Airport
Airport Cagliari Elmas ( Cagliari-Elmas Airport ): the first level of the second level of the third level


IATA code: CAG
Location: 4 km from Cagliari
Official website: http://www.cagliariairport.it/en/
Information: +39 070 211211
The following companies provide car rental services at Cagliari Airport: Firefly, Noleggiare, Hertz, InterRent, Goldcar, Dollar, Europcar, Locauto, Keddy by Europcar, Sixt, Enterprise. Rental car rental desks are located at the entrance to the parking zone. The airport has short-term, long-term parking. In addition, it is possible to leave the car in an indoor parking lot.
What to see in Cagliari: interesting sights of the city
Cathedral
Piazza Palazzo, 4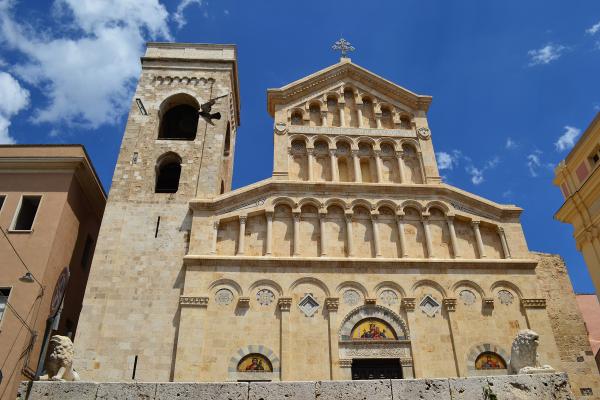 Undoubtedly, the main attraction of Cagliari is the Cathedral. After the main church of the city was destroyed in the middle of the XIII century, the Basilica of St. Mary adopted a different status and was considered the Cathedral of the city. Since then, it has become a pilgrimage center for Christians. The relics of saints are stored in the temple, this gives strength and fortitude to the faithful. In addition, thorns from the crown of thorns of Jesus Christ are stored here. Inside, it will be interesting to see medieval columns, arches, frescoes. The building is divided into three naves, each of which is certainly worth exploring. The cathedral is regularly renovated, which allows it to be maintained in its original form.
Torre del Elephante Tower
Via Santa Croce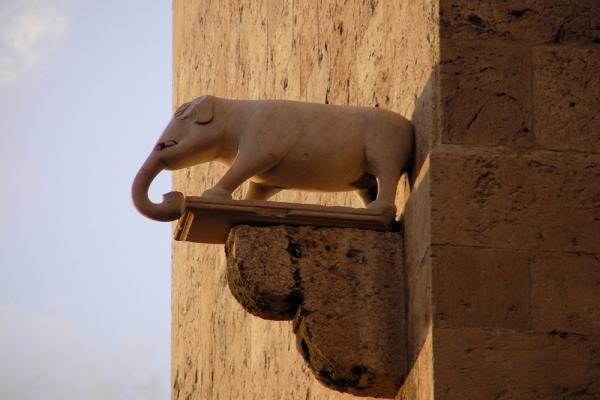 The tower is located in the historical quarter and for good reason. It was built in the 16th century. Together with the other two - the tower of Torre del Aquila and the tower of Torre San Pancrazio, they represented the defensive complex of the entire medieval city. Thanks to these structures managed to escape from the Saracen pirates, and the Genoese. The Torre del Elefante Tower is particularly interesting from a historical point of view. It served as a prison where not only prisoners were kept, but also the heads of executed criminals were hung out. To comfortably reach your destination, rent a car.
Bastion of San Remy
Piazza costituzione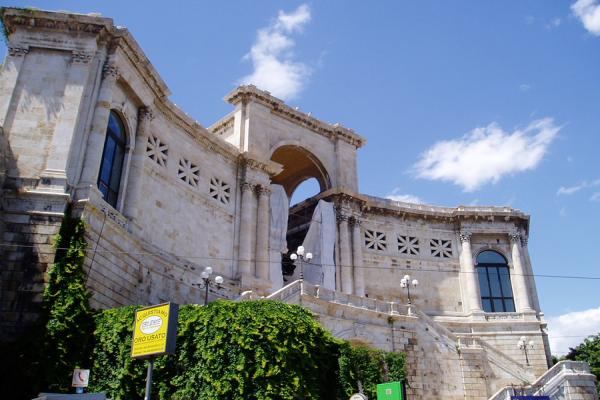 The bastion is not of particular historical significance for the city, but it can be safely called the most visited observation deck in Cagliari. The construction is distinguished by unusual coloring, massiveness and connects the upper and lower parts of the city. In the warm season, here you can not only take pictures against the backdrop of picturesque landscapes, but also dine in a colorful cafe on the terrace. Once the bastion served as a banquet hall, and in times of war - as a medical center and a shelter.
Roman amphitheater
Via Sant´Ignazio da Laconi, 19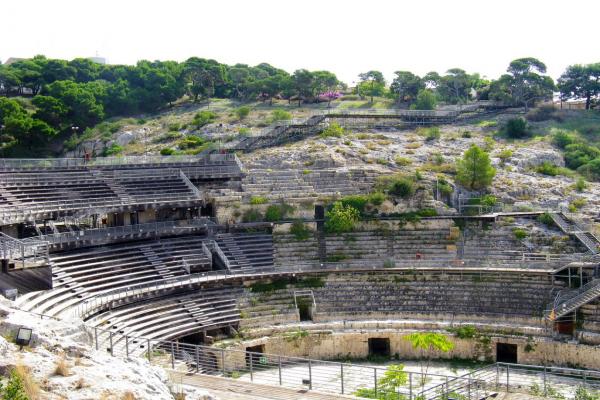 Having rented a car, visit the Roman Amphitheater, which is considered the oldest building in Cagliari. Once there were gladiatorial fights, sports competitions. Later, public executions were held here. There was a period when the amphitheater was completely abandoned. Today, tourists can not only see a significant attraction, but also visit a concert or theatrical production, which are regularly held here.
Fortress San Michele
Via sirai sn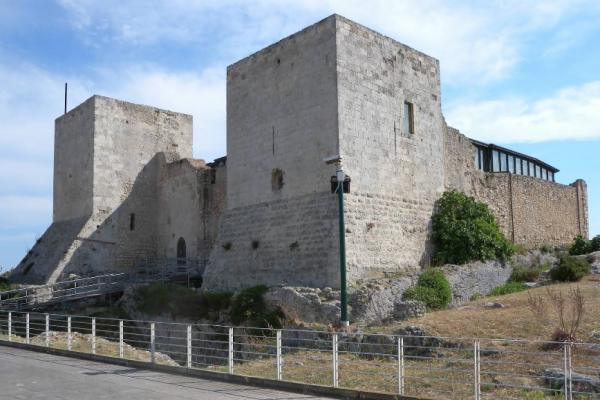 The San Michele fortress was built for military purposes, and today it is the creative site of the city. In appearance - this is a gloomy structure, around which a small park flaunts. Climbing up the path and passing through the gate, you will find yourself in the center of culture and art. The main artistic events of Cagliari are often held here: lectures, exhibitions, movie screenings. There is a bookstore on the ground floor, and a cozy restaurant not far from the fortress.
Near Cagliari: the best car routes
Botanical Garden
Viale Sant'Ignazio da Laconi, 11 http://www.ccb-sardegna.it/virtual/info.html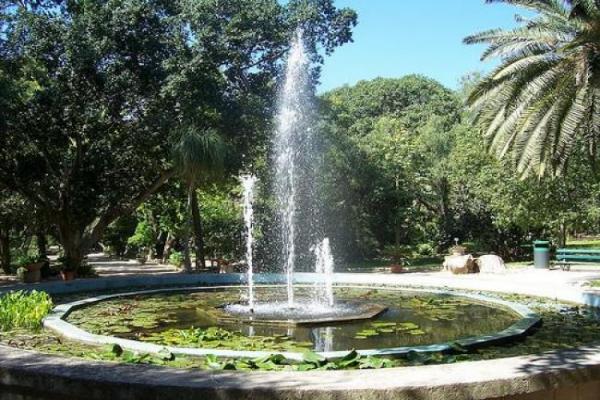 Having rented a car, be sure to visit the Botanical Garden in Cagliari, which, despite a number of obstacles, nevertheless began to work and delight its guests. Natural disasters, material problems for a hundred years hindered the development of the project. The Botanical Garden is valuable not only as a nature reserve, but also an important historical site. After all, at the end of the XIX century, the remains of water supply systems of the Roman Empire, grottoes and cisterns were discovered here. Today, tourists can enjoy how plants and trees bloom and smell. Of particular interest are cacti of various sizes, palm trees, and unusual forms of aquatic and herbaceous plants. You can explore the local beauty on your own or take an excursion, which is divided into 40 stages.
Molentargus Park
Via la Palma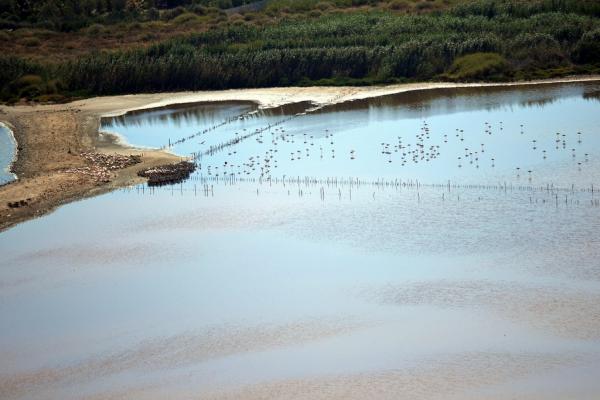 Molentardzhus Park, located in Cagliari, is considered one of the most significant in Europe. Such a great value is due to the fact that an ideal system of wetlands has been formed on the vast territory of the reserve of 1600 hectares. As a result, ideal conditions for the habitat of a wide variety of birds and animals are developed here. It is interesting that in the park organically there are bodies of water with fresh and salt water, which is very rare in natural conditions. Ponds are unique in that in spring the water in them is green-blue, and by the end of summer it becomes reddish. In the park there are not only hiking trails, but also bicycle paths. In the reserve you can find flamingos, ists, cormorants, hedgehogs, turtles, lizards and many other animals.
Willasimius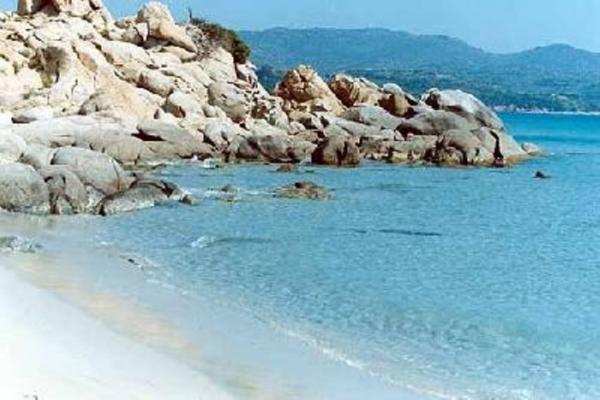 After seeing Cagliari, rent a car and drive to the nearby town of Villasimius. Tourists come here to enjoy the beauty of nature and, of course, the beaches. There are many beaches along the coastline where you can not only spend time actively, boating, fishing and fishing, but also enjoy the sea all alone. Those who enjoy exploring the underwater world can go scuba diving or snorkelling.
Quartu Sant Elena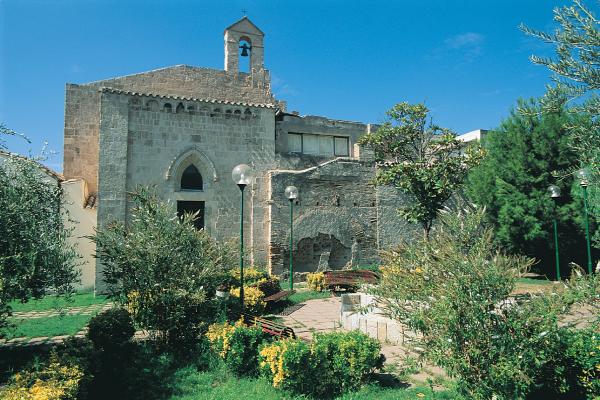 The town of Quartu Sant'Elena is famous for its historical buildings and medieval temples. Among the significant objects - the basilica Pontificia Minore di Sant´Elena Imperatrice, church di Sant´Efisio Martire, temple di Sant´Andrea. Beautiful gardens are arranged around them, where you can not only have a good time walking around the surroundings, but also arrange a wedding ceremony. By the way, some tourists specially come to Quartu Sant'Elena in order to marry in sacred places.
Pula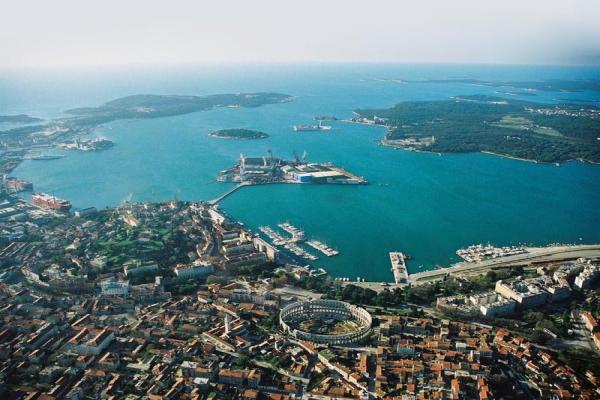 In addition to the beautiful coast and landscapes, Pula has great historical significance. After all, it was here that the numerous ruins of structures from the time of Roman rule and the Phoenician were found. Historians claim that once this area was at the peak of its development, so the conquerors were so eager to possess the territory. By the way, there was also a pier, which was considered one of the main in the Mediterranean Sea.
Food: atmospheric restaurants, cafes and bars
Sapori di sardegna
Vico dei Mille, 1 http://www.saborescagliari.com/site/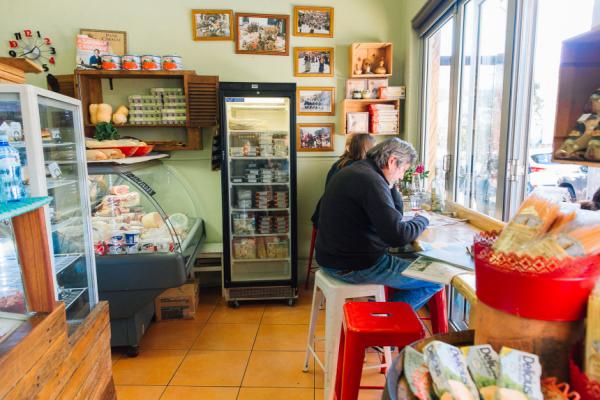 Sapori di Sardegna is not a luxurious restaurant, but a small shop where you can taste and buy the most delicious cheeses, sausages, prosciutto and many other Italian delicacies. It also has a small cafe where you can enjoy bought goodies with pleasure. The institution has a certificate of quality, so that no matter what you buy, everything will be always delicious and fresh. In addition, Sapori di Sardegna is popular not only among tourists, but also among local residents. While you enjoy the goodies, you can leave your rental car in a parking lot nearby.
L´Imperfetto
Via Porto Scalas, 25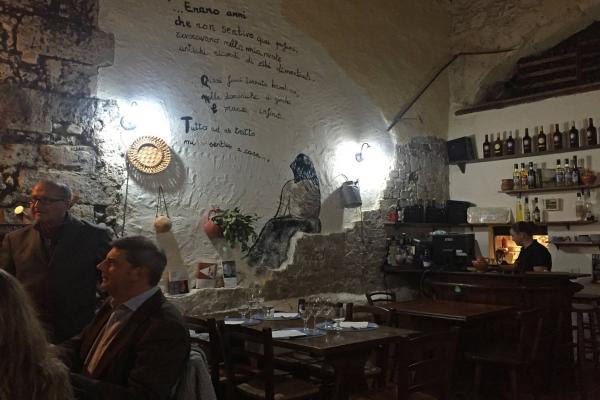 The restaurant's menu features exclusively Italian cuisine. The owner of the establishment is a native Italian who was born and lives in Cagliari. Thanks to this, the atmosphere at L´Imperfetto is colorful and completely unique. They know a lot about how to cook a dish tasty and fast. If you wish, you can ask the staff not to add spices or ingredients that are contraindicated to you. Any of your requests here will be treated with understanding.
Sa domu sarda
Via Sassari, 51 http://www.sadomusarda.it/en/bb-2/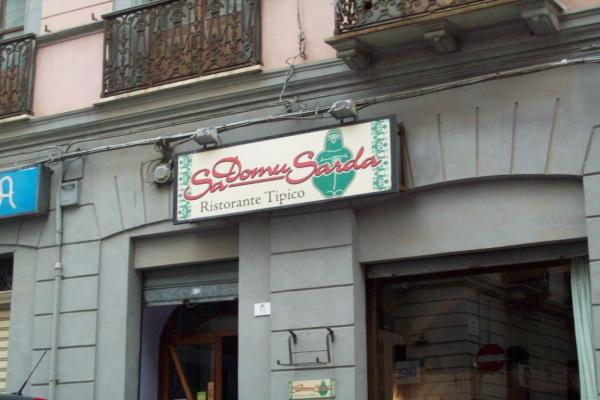 Outside, Sa Domu Sarda is an inconspicuous establishment, however, you will change your opinion to the exact opposite after having a tasty lunch here. Be sure to try the ravioli with spinach, grilled meat set, salads. The restaurant offers a wide selection of wines: red, white, pink, table and sparkling. Choose any one to your taste, leave a rented car in the parking lot at the restaurant.
Tandoori cagliari
Via Cagliari, 28 http://www.tandoori.it/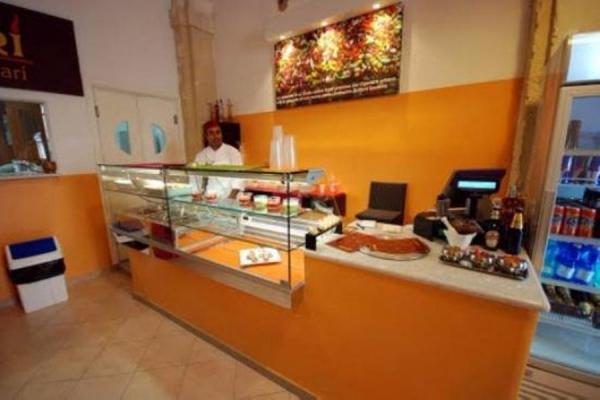 You can have a quick and tasty meal without any pomp at Tandoori Cagliari. The system is simple: you place an order, give a name, you are assigned a serial number. Wait 10-15 minutes and your meal will be served. The advantage of the cafe is the fastest service and affordable prices. It is always crowded, so you have to wait a bit, standing in line. The menu at Tandoori Cagliari is the most varied. Introduced Indian cuisine, Asian. In addition, there are dishes for vegans and those who prefer fast food. Whatever your gastronomic wishes, here you can eat whatever you want.
Retro burger
Via Domenico Alberto Azuni, 98
+39 388 850 6085
For the most delicious burgers in Cagliari, head to Retro Burger. The portions are large, the service is quick. If necessary, they will help you figure out the menu and tell you what is best to order. By the way, there is still an original serving of dishes. As a drink, you can order beer, lemonade, juice. Traveling around the city, what could be more pleasant to stop for a tasty snack in a cozy restaurant?
Where to live: comfortable hotels in Cagliari
Hotel nautilus
Lungomare Poetto 158
+39 070 370091 http://www.hotelnautiluspoetto.com/ double room - from € 133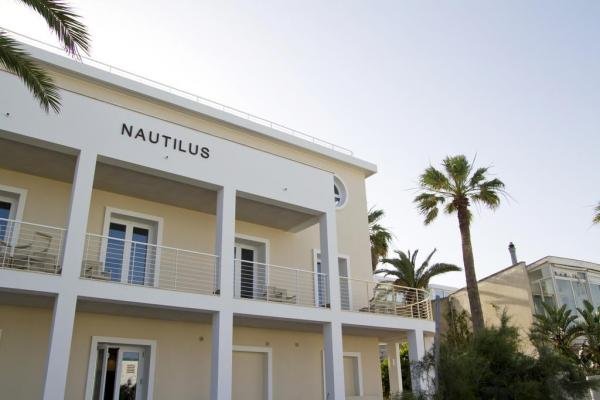 For those who are mainly focused on beach holidays, the Nautilus hotel is suitable. The marina and the beach are just a few minutes away. There are no noisy establishments and roads nearby; the atmosphere is invariably quiet and calm. The rooms have a magnificent view of the sea. If you plan to explore the city and its attractions, the road by rental car will not take much time. Room service and a complimentary breakfast are a nice addition.
T hotel
Via dei Giudicati, 66
+39 070 47400 http://www.thotel.it/en double room - from € 142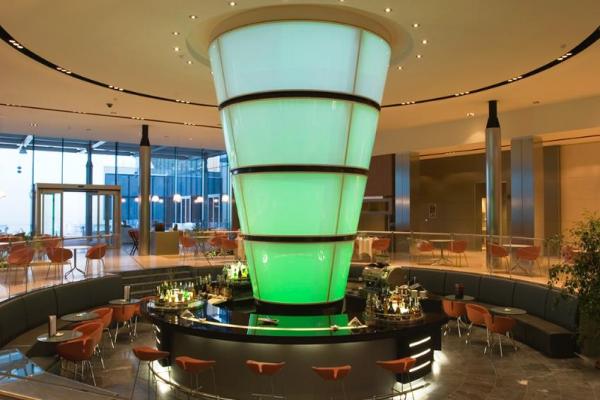 The interior is made in high-tech style. Everything here seems flawless. The rooms are spacious and as functional as possible. Two-story apartments and rooms that have a semicircular shape make a special impression. In addition, it is very beautiful in the lobby: fountains and elaborate interior elements create a cozy effect. Breakfast is very varied and satisfying. The service is quality and not intrusive.
Hotel regina margherita
Viale Regina Margherita, 44
+39 070 670342 http://www.hotelreginamargherita.com/ double room - from € 109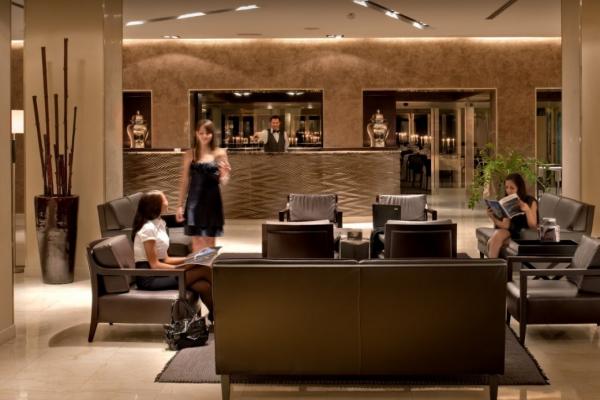 Hotel Regina Margherita has a prime location: close to the main attractions, the port and the beach. Nearby there are restaurants for every taste and elevators, which can be reached in the upper part of the city. If necessary, you will be able to settle ahead of schedule. The design of Hotel Regina Margherita is modern and the rooms are bright and airy. Free parking is available in the hotel's garage, which can be used by tourists traveling with rented cars.
Hotel flora
Via Sassari, 45
+39 070 658219 http://www.hotelfloracagliari.it/ double room - from € 105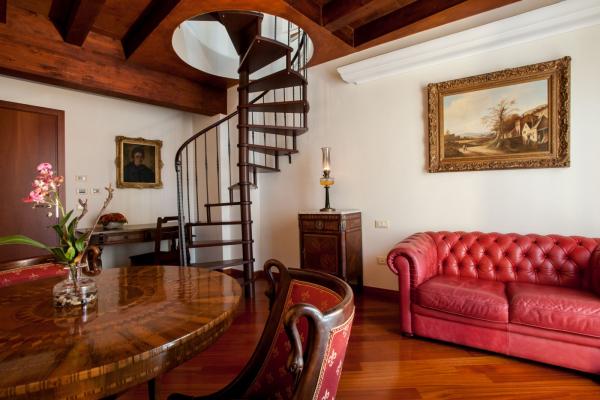 Hotel FLora is the best solution in the category of "price-performance ratio". Often there are discount days during which you can book a room an order of magnitude cheaper. Two-story apartments with spiral staircases make a good impression. The staff is multilingual, so there will be no problems with understanding the language. The hotel is located in the historical part of the city, where nearby are the main cultural sites and restaurants.
Hotel miramare
Via Roma, 59
+39 070 664021 http://www.hotelmiramarecagliari.it/ double room - from € 142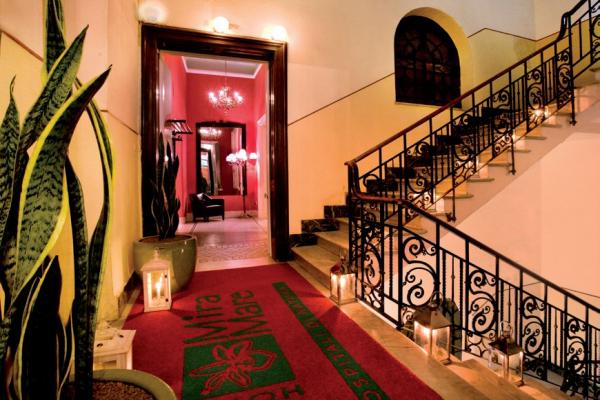 Fans of beautiful views can safely take into account the option of staying at the Miramare. The interior is made in the country style, antique furniture adds a special charm. It seems that you have moved to the last century. As if time is not subject to this place. There is a small garden where you can have a nice breakfast surrounded by flowers and plants. Caring staff organizes and worries so that you are happy with everything.
Where to rent a rented car in Cagliari
Car rental in Cagliari with BookingCar - profitable, convenient, easy!
In case of any problems associated with car rental in Cagliari, BookingCar will solve them as quickly as possible.
We will be with you 24 hours a day.
All you need is to contact us.
© Anastasiia Voloshina, 2016
Like this? Share in social networks: