Hot deals in Bern Airport
Bookingcar offers a wide selection of car rental options in Bern.
With us you can choose a car of any class that best suits your needs.
Our prices are one of the best prices on the market.
See for yourself!
Professional support
Our professional call center will help you understand all the intricacies of car rental. We guarantee full support throughout the lease.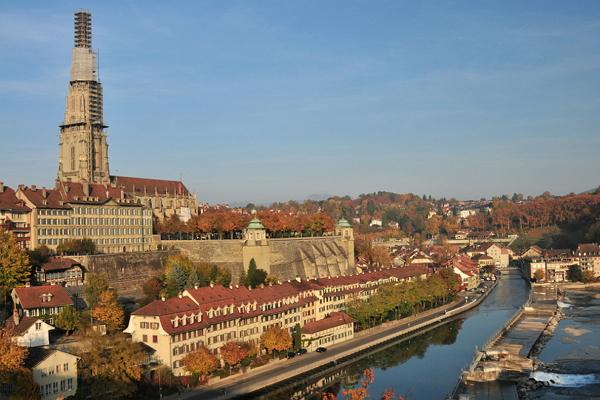 The capital of Switzerland, Bern, is a real treasure for those who can not imagine a vacation without excursions and walks in iconic historical places. You can spend about a week on museums in Bern alone and it will still seem that less than half have been studied and viewed. A variety of cultural vacations, trips to the outskirts of the capital, which are best done by a rented car, so that at any time there is an opportunity to get into the car and go on another exciting Swiss trip.
Bookingcar recommends:
Car rental at Bern Airport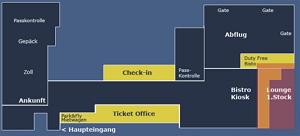 Bern-Belp Airport ( Bern-Belp Airport ) - download the scheme
IATA code: BRN
Location: 9 km from Bern
Official website: www.flughafenbern.ch/de/
Information: +41 31 960 21 11

You can rent a car at Bern Airport representatives of rental companies such as Europcar, Avis and Sixt. The airport offers 24-hour paid parking. You can also rent a garage for your car: one day of parking costs CHF 60, every next day - CHF 13.
What to see in Bern: interesting sights of the city
Citglogge Tower
Bim zytglogge 3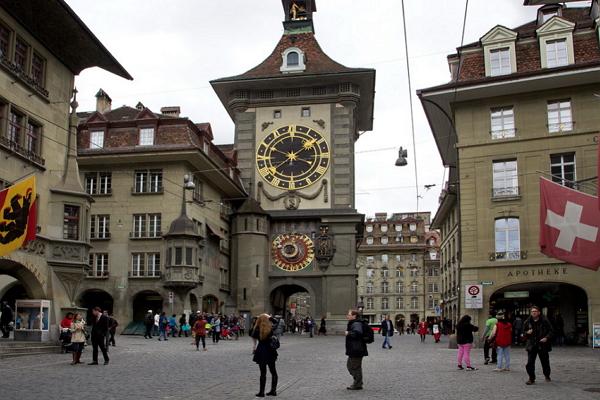 The heroine of all Bern's souvenirs is the Citglogge clock tower with an astronomical clock as if from a fairy tale. The first tower arose at the beginning of the 13th century and was originally used as a defensive structure, but then it lost its significance and served as a prison for a long time. After a large-scale fire in 1405, only ruins remained from it, on the site of which a modern clock tower with an astronomical clock was built. Despite its considerable age, the watch is in full swing: 4 minutes before the start of the new hour, the figures of the rooster, bears, lion, god of the time Chronos and the knight Hans von Tan come to life, who play the whole performance. At that moment, passers-by are gathering in the square in front of the tower, and they are watching me spellbound by this short but amazing performance. Do not miss it and you!
Berne Cathedral
Münsterplatz 1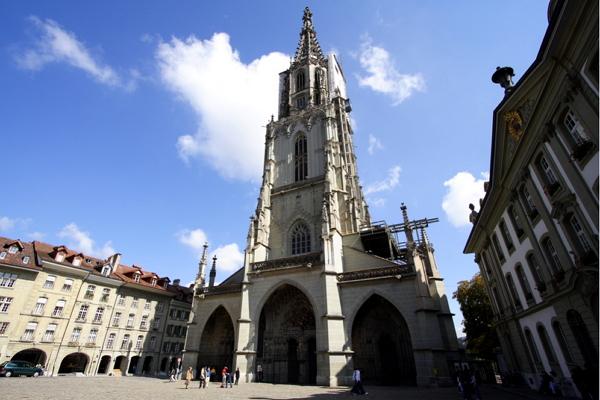 The largest cathedral in Switzerland, a unique example of late Gothic, inscribed on the UNESCO World Heritage List. The first church on the site of this cathedral was built around the 12th century and belonged to the Teutonic Order. By the end of the XIII century, the parishioners of Bern created their own parish and rebuilt the church, however, it did not survive the powerful earthquake of 1356 and was almost destroyed. In 1421, in its place, the construction of a new cathedral began, which was destined to become an important center for the religious life of Bern. The spire of the cathedral rises as much as 100 meters and is visible from anywhere in the city. The interior of the temple looks rather deserted: the fact is that during the Reformation in 1528, most of the luxurious decoration was taken out of the cathedral, which is now reminiscent of preserved furniture and stained glass windows.
Art Museum
Hodlerstrasse 8-12
www.kunstmuseumbern.ch/
The oldest museum in Switzerland, founded at the beginning of the XIX century. The first in his collection were copies of antique sculptures, drawings and watercolors. Over time, the Museum of Fine Arts acquired the canvases of outstanding masters, whom the whole world admires. The collection contains works by both Swiss (Niklaus Manuel, Albert Anker, Paul Klee, Kuno Amiet and others), as well as European artists: Cezanne, Matisse, Modigliani, Picasso, Dali and even Kandinsky. Contemporary art is represented by the works of influential American artist Jackson Pollock, who worked in the spirit of abstract expressionism, so your meeting with art will not be limited to just classics.
Albert Einstein Museum
Helvetiaplatz 5
www.bhm.ch/de/ausstellungen/einstein-museum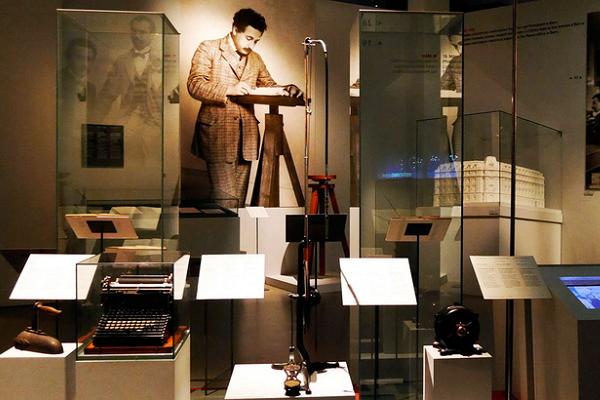 A small, but no less interesting exposition dedicated to the brilliant physicist Albert Einstein is opened in the building of the Historical Museum of Bern. Among the exhibits you will find the scientist's personal belongings, photographs, letters, numerous diagrams and drawings illustrating Einstein's ideas. Short documentaries that will interest even the youngest visitors will help to understand difficult scientific terminology. At the entrance to the museum, we advise you to take an audio guide so that your tour will be as saturated and useful as possible.
Bear Park (Bärengraben)
Grosser muristalden 6
www.tierpark-bern.ch/index-de.php?frameset=1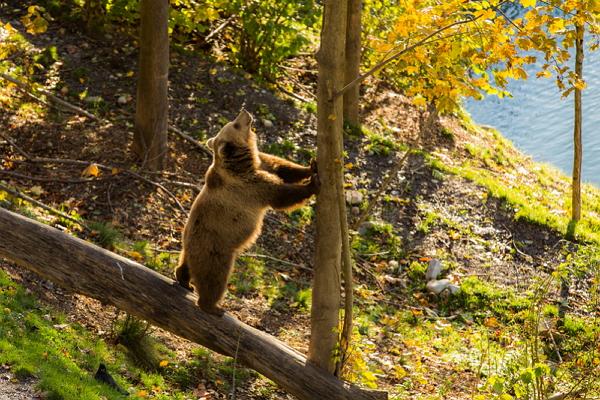 You can see how little teddy bears frolic, you can in the Bear Park, which arose not by chance: the bear is a symbol of Bern and is depicted on its coat of arms. The park is located on the banks of the Aare River and in warm weather attracts locals and tourists who sit on the steps by the river and photograph the views. Do not miss the most interesting sight - feeding the bears. It always gathers whole crowds of people who watch it with childish enthusiasm.
In the vicinity of Bern: the best car routes
Interlaken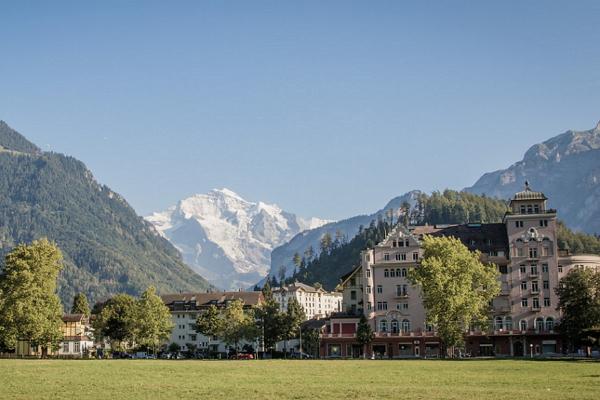 Having rented a car, go to the picturesque Interlaken, where you can ski in winter, and in the summer spend hours walking through the city streets and taking pictures of the spectacular mountain views. In Interlaken, you can relax by the Thun and Brienz lakes, take a boat ride, climb the Jungfau Mountains and look into the St. Beatus Caves - you are guaranteed a sea of ​​impressions and positive emotions.
Spitz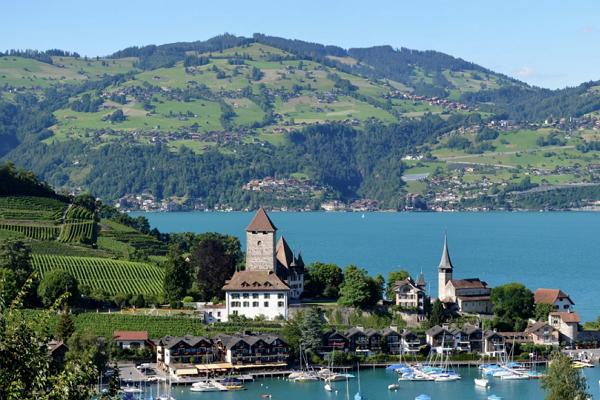 About an hour away by rental car - and you will find yourself in the cozy town of Spitz, located in the bay of Lake Thun. The main attraction is a medieval castle with a small museum, which contains paintings of past owners and old utensils. Be sure to dine in one of the restaurants on the pier - a bewitching view of the snowy peaks and emerald expanse of the lake will impress even the most romantic nature.
Arburg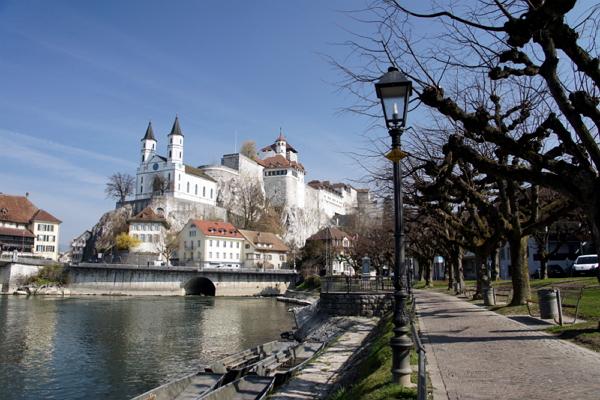 Arburg is not spoiled by the attention of tourists, which, frankly, has benefited him. Quiet, calm and deserted, this city in the canton of Argau is suitable for those who want to see an authentic Swiss settlement with all its attributes: narrow streets, low buildings resembling gingerbread houses, signs with ornate fonts and lanterns as if from a past century. Leave your rented car in a public parking lot and take a walk to the 12th century castle, which rises on a cliff by the river, and then go down to the Old Town area and admire the local architecture.
Aarau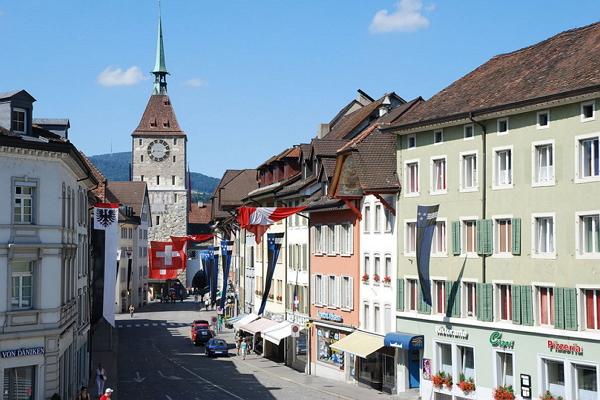 Aarau is famous for its buildings with large painted gables that make up the main beauty of the historic city. Do not be lazy and spend an hour at the Museum of Fine Arts, where interesting exhibitions and cultural events are constantly held. It is worth visiting the interactive Museum of Natural History, where there is a special platform showing the zones of human conflict with nature in the canton of Argau.
Lenzburg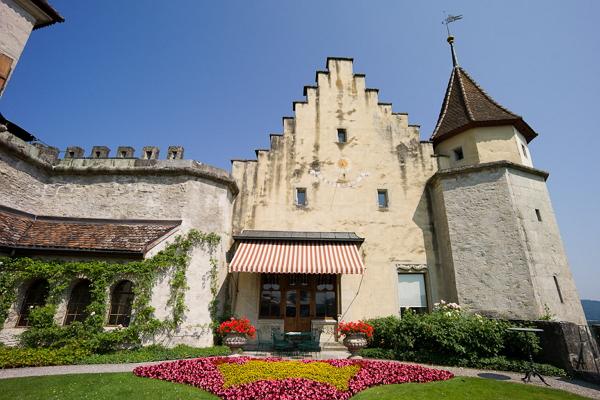 The decoration of Lenzburg is a 12th-century castle, shrouded in a fleur of romance and mystery. According to legend, on the hill where the castle stands, a dragon lived, holding in fear the whole district. Two knights ventured to fight the dragon - Wolfram and Guntram, who destroyed it and returned Lenzburg to the former world. In gratitude for their courage, the locals built a beautiful castle on the hill, which became the symbol of the city. Now on the four floors of the castle are collected personal belongings of the former owners - history buffs will appreciate the rare exhibits that are well preserved to this day. If you plan to use the car rental service and are worried about parking, then in Lenzburg you will not have any problems with it: public parking is open in the city.
Food: atmospheric restaurants, cafes and bars
Gourmanderie moleson
Aarbergergasse 24, Speichergasse 21 www.moleson-bern.ch/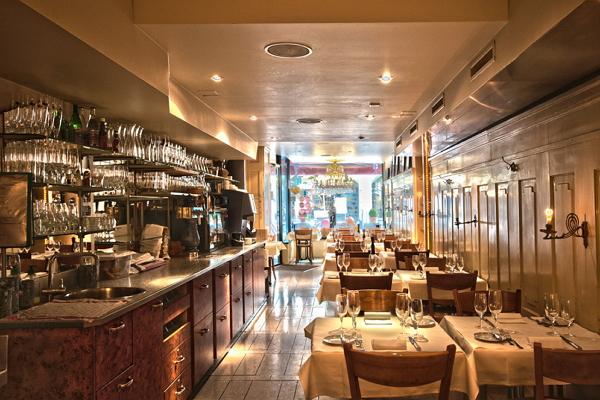 Michelin Guide Restaurant specializing in meat dishes. For a hungry tourist, Gourmanderie Moleson will be an excellent choice: large hearty portions (one meal is enough for two), quick service and a relatively low price tag for a restaurant of this level. Among the best dishes of Gourmanderie Moleson are fondue with morels and risotto with scallops and caramelized pumpkin.
Brasserie obstberg
Bantigerstrasse 18 www.brasserie-obstberg.ch/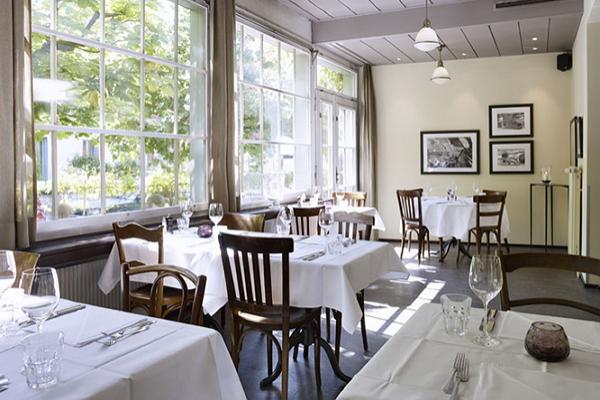 For lunch in a romantic atmosphere, we recommend choosing the French restaurant Brasserie Obstberg. Beige walls, dark shabby floors, large windows overlooking a small garden, snow-white tablecloths, black-and-white photographs on the walls and vintage lamps - the charming simplicity and restraint of this establishment speaks of the impeccable taste of its owners. Be sure to try here meat dishes, which in combination with wine will turn into an incredible gastronomic pleasure. If you are lucky with the weather, then take a table on the street: lunch in the shade of trees is beautiful in its own way.
Klosterli weincafe
Klosterlistutz 16 www.kloesterlibern.ch/de/home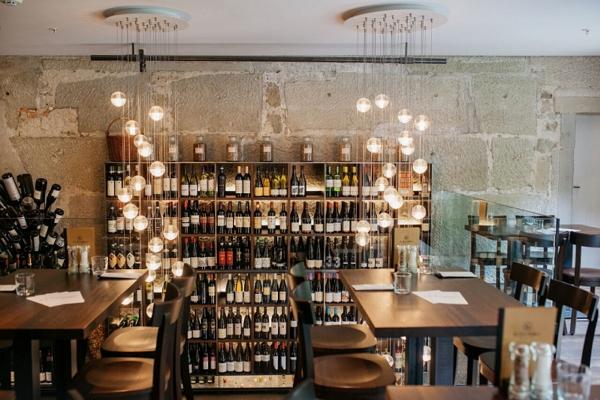 A wine bar, where it is equally good both during the day and closer to night. In the morning, Klosterli works like a regular restaurant, where you should look at the cheese fondue and a warm salad with croutons and brie cheese. In the evening, the institution turns into an atmospheric place where in a pleasant twilight you can hear the clinking of glasses and smells of wine so deliciously that it is unlikely to be limited to just a glass.
Tingel kringel
Mittelstrasse 12 www.tingel-kringel.ch/content.php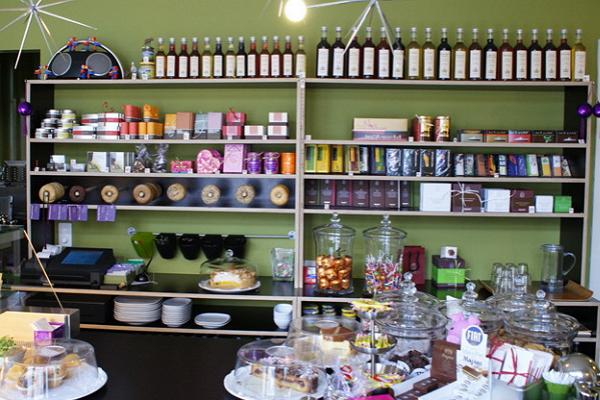 For an easy lunch, we recommend choosing Tingel Kringel Cafe, whose name resembles a children's cartoon. The heroes of this institution with a catchy design are delicious bagels to which you can pick up any filling. Order a bagel with cereal bread, curd cheese and salmon, and for dessert, take home-made berry pie - simple, inexpensive and so delicious that it is possible that Tingel Kringel will become one of your favorite points on the gastronomic map of Bern.
Rosterei Kaffee & Bar
Gueterstrasse 6 www.facebook.com/roesterei.ch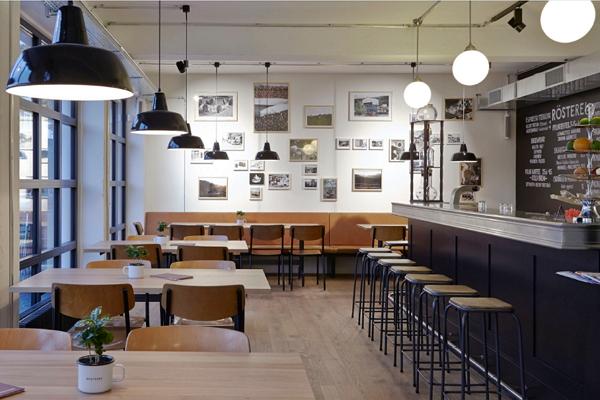 For morning coffee, head to Goethestrasse and look for a white building with black windows to the floor. Barista will take into account all your wishes and prepare the latte and flat wye that you are used to. The company will make aromatic coffee with a croissant or a sandwich - on the Rosterei menu there are several desserts and a couple of good snacks.
Where to live: comfortable hotels in Bern
Bellevue palace
Kochergasse 3-5
+41 31 320 45 45 www.bellevue-palace.ch/de/ double room - from CHF 504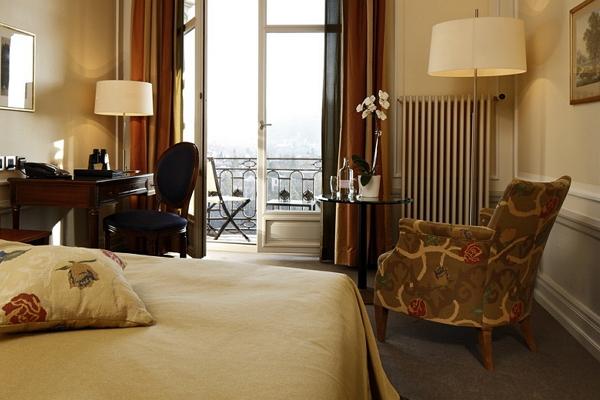 Luxurious five-star hotel occupying an Art Nouveau-style building from the beginning of the 19th century. Strict and elegant room decor will appeal to those who do not like to deny themselves comfort and appreciate the expensive and stylish simplicity. Queen Elizabeth II, Charlie Chaplin, Nelson Mandela, Fidel Castro, Sophia Loren and Jacques Chirac have repeatedly stayed at Bellevue Palace, so you have a chance to live a few days in one of the "star" rooms. If you do not like to get up early and prefer to start the day, for example, from noon, then you can order your breakfast directly in the room. To make your stay even more memorable, do not forget to visit the fitness center, and then go to the sauna, which will relieve fatigue and stress. For guests using the car rental service, paid parking is available nearby (CHF 28 / day).
National
Hirschengraben 24
+41 31 552 15 15 www.nationalbern.ch/en/ double room - from CHF 231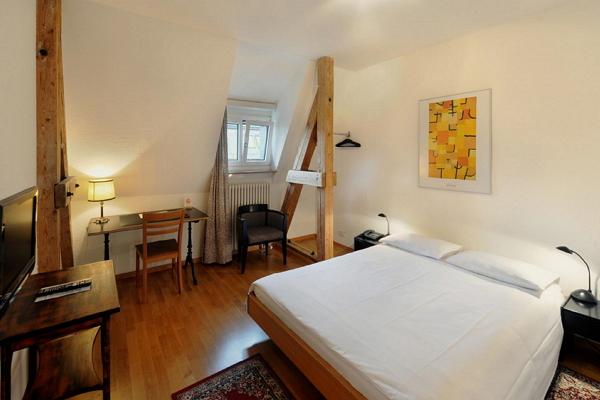 Nice hotel in the city center near the central train station. Spacious, bright rooms with parquet and wooden ceilings create a homely atmosphere that will be very handy away from your favorite home. For breakfast, the National serves fresh pastries with homemade jams - a reason to wake up early and have breakfast without haste. For an additional fee, you can park your rental car in a nearby parking lot.
Alpenblick
Kasernenstrasse 29
+41 31 335 66 66 www.welcomehotels.ch/en/alpenblick/ double room - from CHF 216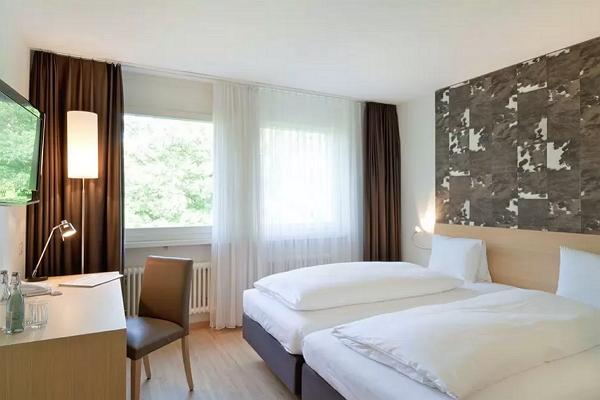 The 3-star Hotel Alpenblick is located in a quiet area, and the city center can be reached in just a couple of minutes. Stylish rooms in sandy shades, some of the rooms overlook a picturesque garden where you can sit on a sun lounger and dine on the terrace. Alpenblick offers pet-friendly accommodation for a fee. The hotel has its own paid parking, so you will not need to worry about where to park the rented car.
Belle epoque
Gerechtigkeitsgasse 18
+41 31 311 43 36 www.belle-epoque.ch/hotel-bern/en/ double room - from CHF 200

Boutique hotel in the Old Town area. Elegant interiors, bohemian atmosphere and views of the Aare River - in such an elegant setting, your stay in the Swiss capital will be unforgettable. Spacious rooms in a classic style will please you with their comfort and coziness. In the evening, we advise you to drop by the hotel bar, where you will find an excellent wine list and a large selection of cigars. In the evenings, live music is played in the Belle Epoque lobby. For those who rent a car, parking is available near the hotel (CHF 20 / day).
Goldener schlüssel
Rathausgasse 72
+41 31 311 02 16 www.hotel-goldener-schluessel.ch/ double room - from CHF 190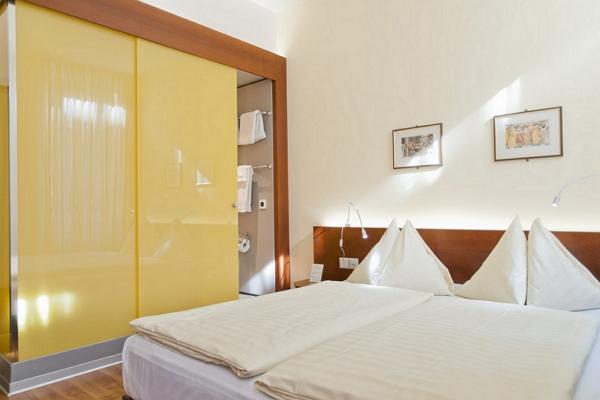 The oldest hotel in the city, located on Rathausgasse street, which is protected by UNESCO. The design of the small cozy rooms is made in a minimalist style in soft pastel shades. Most rooms have beautiful views of the medieval tower of Citglogge. The hotel has a restaurant where you can enjoy Swiss cuisine, sitting on the terrace with a glass of wine. If you are traveling in a rented car, then you will be pleased with the presence of parking near the hotel.
Where to park a rented car in Basel
Car rental with BookingCar - profitable, convenient, easy!
In case of any problems related to car rental, BookingCar will solve them as quickly as possible.
We will be with you 24 hours a day.
All you need is to contact us.
© Ellina Rudenko, 2016
Like this? Share in social networks: