Bookingcar offers a wide range of car rental options in Berlin
Here you can find a car of any class that best suits your needs.
Our prices are one of the best prices on the market.
See for yourself!
Professional support
Our professional call center will help you understand all the intricacies of car rental. We guarantee full support throughout the rental period.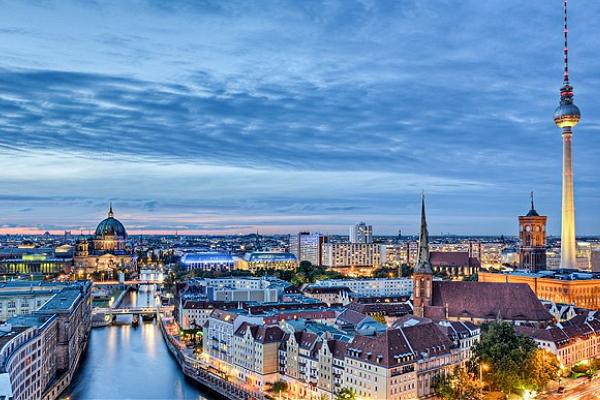 At first glance, the capital of Germany seems too harsh and serious city. But those who are already imbued with great sympathy for him will try to prove the opposite to you. To see the real Berlin, friendly and incredibly atmospheric, you need to choose not the hackneyed hiking trails, but those routes that the locals prompt, because they know exactly where the soul of their hometown is hidden. Returning from Berlin, it will be extremely difficult for you to draw a line and characterize your trip in one or two words. And all because behind every new turn Berlin changes beyond recognition, making its guests wonder, admire and fall in love with its special mood. All areas of Berlin are very different from each other, and visiting only one of them, you are deceiving if you say: "I saw Berlin!"
Bookingcar recommends:
Car rental at Berlin Airport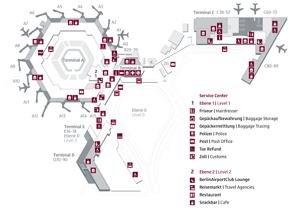 Berlin Tegel Airport ( Berlin Tegel Airport then ) - download scheme
IATA code: TXL
Location: 8 km from Berlin
Official website: www.berlin-airport.de/en/
Background: +49 30 60911150

Services Rent car to Tegel airport provide such rolling companies like Sixt, Europcar, Hertz, Avis, Enterprise and Buchbinder rent a car. Rental desks are located at the second terminal next to the P2 parking area. The airport has a short-term and several long-term multi-storey parking lots. You can learn more about tariffs on the airport website.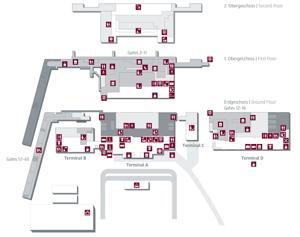 Airport Berlin-Schönefeld ( Berlin Schonefeld Airport then ) - download scheme
IATA code: SXF
Location: 18 km from Berlin's
official website: www.berlin-airport.de/en/
Background: +49 30 60911150

If you want to take advantage of car rental at the airport Schönefeld, then you can contact the representatives of the following companies: Hertz, Dollar Thrifty, Sixt, Europcar, Global Drive, Avis and Alamo. Rental car rental points are located not far from Terminal A. There are 4 car parks near the airport, information on tariffs is available on the website www.berlin-airport.de .
What to see in Berlin: interesting sights of the city
Reichstag
Platz der Republik 1 www.bundestag.de/

One of the symbol of Berlin, which is associated with great historical events in world history. A visit to the Reichstag resembles a real quest: those who want to get inside need to receive a special invitation after registering on the official website. After registration, an electronic ticket is sent, by which you can go to the Reichstag, where guides await tourists. These formalities are worth it: when you see a wall with inscriptions of Soviet soldiers who in the spring of 1945 fought here to the last drop of blood to hoist the Victory Banner on the Reichstag, you will feel the extraordinary energy of this place.
Unter den Linden Boulevard
Unter den Linden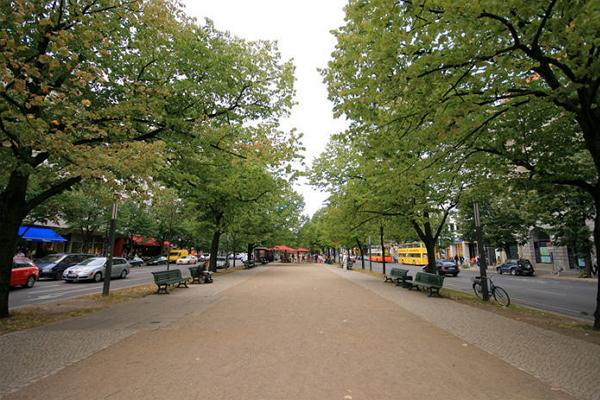 Berlin's most popular street, leading to many of the city's attractions: Paris Square, the Old Library, the State Opera House and the famous Brandenburg Gate, without which Berlin is not Berlin at all. Built at the end of the 18th century, they were to become a symbol of the world, hence their second name arose - "The Gate of the World". At the time of Hitler, the Brandenburg Gate personified Nazi power, and after the fall of the Berlin Wall, they became the embodiment of the reunification of the country. Today, the gate is one of the attractions that takes part in the annual Festival of Light. Leave your rented car in a parking lot near the boulevard and take a walk along Unter den Linden, where there is always something to enjoy.
Berlin Cathedral
Am Lustgarten www.berlinerdom.de/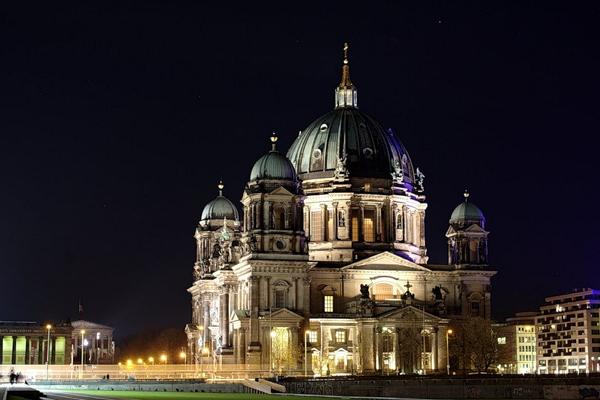 The cathedral, as conceived by the creators, was to become the main Lutheran church of the city, but did not become it because of its elegant appearance in the Baroque style, which, of course, contradicts Protestant principles. We especially recommend visiting the cathedral for art lovers who appreciate luxurious stained glass windows and protruding columns. Glance now and then clings to beautiful stained glass windows and protruding columns. Here you can climb to the observation deck to see the whole of Berlin, as well as listen to organ music.
Badeschiff Swimming Pool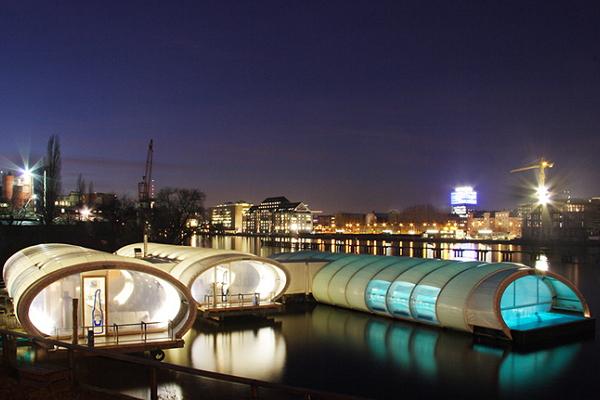 Have you ever seen a huge pool in the middle of a river? In Berlin, you have a unique opportunity not only to see, but also to swim in it, the Badeschiff city pool, built in 2004. Here, German pragmatism and a love of ecology are perfectly manifested. The Spree River flowing in Berlin is heavily polluted, and you can hardly find even one who wants to swim in it. But the Germans just did not give up, so they decided in a peculiar way to reanimate the river and give themselves the opportunity to swim in the city center almost all year round. Then was built Badeschiff - "ship for swimming", as its name is translated.
Philological Library of the Free University of Berlin
Habelschwerdter Allee 45 www.fu-berlin.de/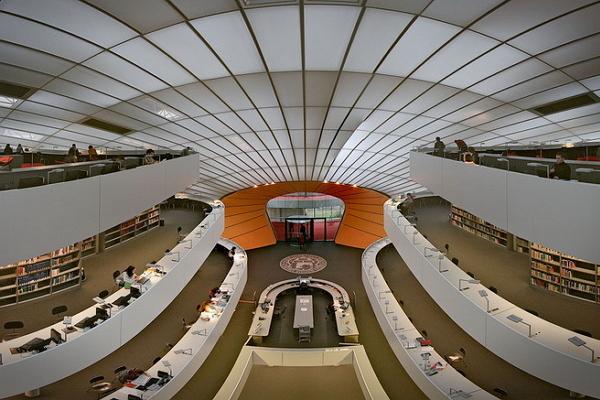 This place has already been called the "brain" of Berlin. The library was developed by the architectural design studio Foster + Partners and combines modern design, practical benefits and environmental significance. The facade of the building is almost completely glass, which allows not to use electricity for lighting the premises during the day. Inside the library there are many halls, departments and rooms where you can learn, work, and just read your favorite book. This place is so beautiful that it is worth a glimpse here, even if you have no plans to write a dissertation.
Near Berlin: Best Car Routes
Potsdam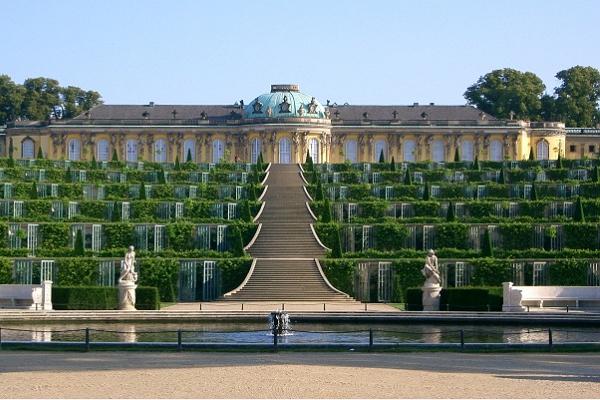 The best way to get away from the crowds of tourists and get as many new experiences as possible is to explore the new route in a rented car. Go to the "younger brother" of Berlin in the city of Potsdam and admire its architecture, feel the charm of cozy streets and do not forget to dine at some local restaurant. In Potsdam, you will feel the harmony of art and nature, as well as enjoy a walk through one of the most beautiful parks in Europe - the cozy and quiet Sanssouci Park, a UNESCO World Heritage Site.
Gölstalbrücke Viaduct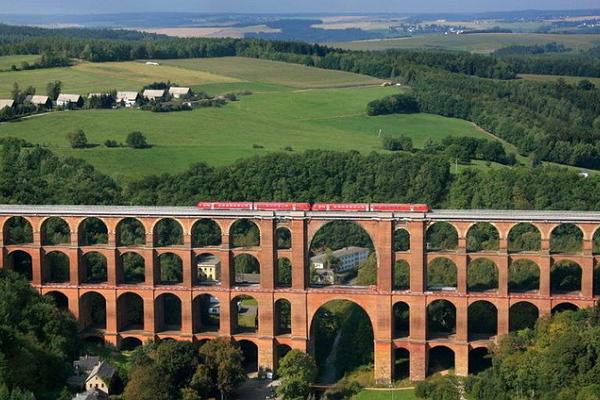 Gölchtalbrücke is the largest brick viaduct in the world, the construction of which took more than 26 million bricks. In good weather, its scale can be estimated by taking off on a balloon, and in cloudy weather you can see a viaduct from the ground, reaching the German city of Nechkau.
Spreewald Nature Reserve
Spreewald is located approximately 95 kilometers southeast of the German capital, between Dresden and Berlin. "German Venice" has become a favorite destination for tourists. Leave your rental car in some local parking lot and go for a walk around the reserve. Residents and guests of the city travel by water on gondolas, and, interestingly, most of the gondoliers are women who carefully preserve the traditions of their unique profession. Be sure to visit the forest on the water, you will never see anything like it again. Interesting fact: Spreewald, in addition to its amazing nature, is famous for its excellent production of pickled cucumbers, so do not forget to take a couple of jars for testing.
Dresden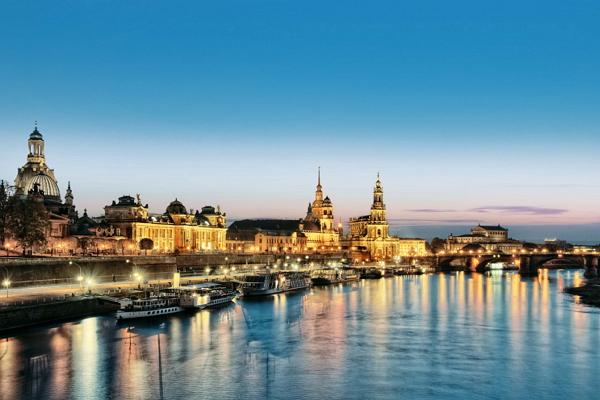 For a trip to Dresden, we advise you to rent a car, since the route from Berlin is not long (about three hours on the way). But this also has its advantages, because you can stop along the way at your favorite places and take pictures of the views that open before you. Arriving in Dresden, first go to the Dresden Art Gallery, where Raphael's masterpiece, the Sistine Madonna, is stored. After that, we advise you to look into the Dresden Castle, the Cathedral (Hofkirche) and the Pfunda dairy store (Bautzner Strasse 79), which looks more like a hall in the palace than a store. And if you plan to spend several days in Dresden and want to spend one of the evenings alone with art, then go to the Semper Opera House.
Königstein Fortress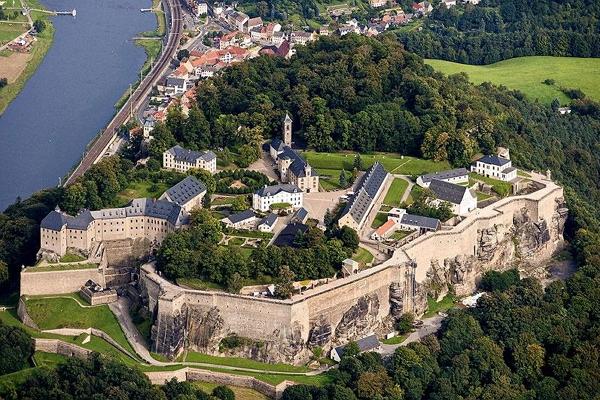 Not far from Dresden is the impregnable fortress of Königstein, whose name translates as "royal stone". Nobody could conquer this powerful building, Königstein was and remains invincible. Now there is a small museum, which presents German historical buildings in miniature.
Food: atmospheric restaurants, cafes and bars
Käfer
Platz der Republik 1 www.feinkost-kaefer.de/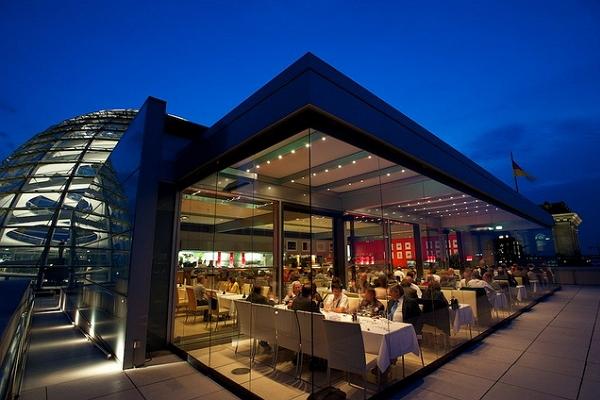 The rooftop restaurant of the Reichstag, the only, by the way, parliament in the world, in the building of which the restaurant is located. Kafer is not the cheapest place in Berlin, but believe me, the high prices here are quite justified. You will be pleased with a large wine list and a good selection of dishes: meat lovers are advised to try the signature beef steak, which goes well with boiled jacket potatoes. They also tried to please vegetarians here by providing several types of salads with interesting dressings. If you decide to have dinner at Kafer, then note that you need to book a table in advance and be sure to give your passport details (German parliament, after all).
Skykitchen
Landsberger Allee 106 www.skykitchen.berlin

The first thing that attracts you to SkyKitchen is its beautiful panoramic view, which opens from the 12th floor of the Andel's Hotel, where the restaurant is located. The kitchen is located in the center of the hall, so it will not be particularly interesting for the curious to peek at the cooks and follow the magic that is happening at the stove. SkyKitchen is at its best not only in its location, but also in content: excellent service, stylish and carefully designed design, interesting cuisine and a decent selection of wines.
The barn
Auguststrasse 58 www.barn.bigcartel.com/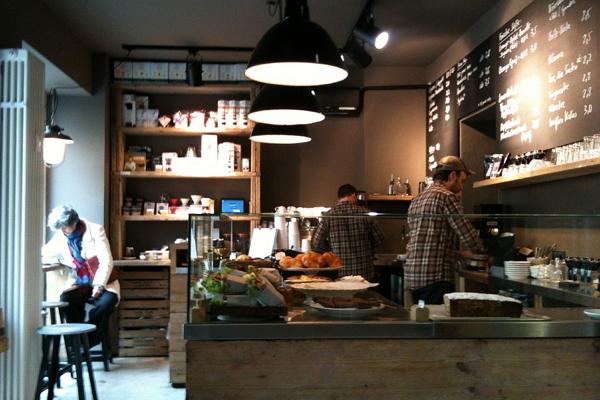 Note to coffeemen: Feel free to ignore Starbucks and Coffeeshop in Berlin and, having scored the address you need in the navigator, go to The Barn, where they make magic coffee. Its taste and aroma cannot be expressed in words. We advise you to take another carrot cake or sandwich and, sitting at a table by the window, enjoy the glorious idleness.
Bier's Kudamm 195
Kurfurstendamm 195 http://bier-s.com/kudamm195/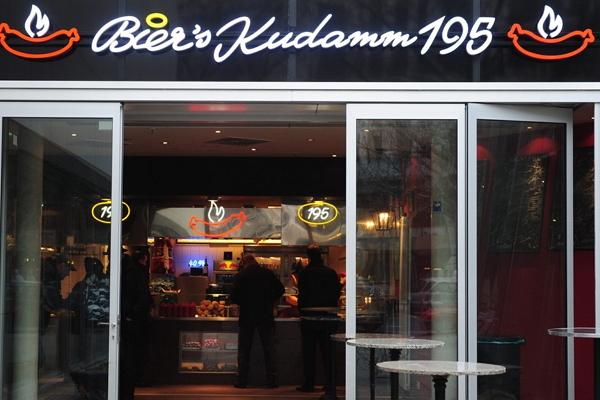 Currywurst is considered a peculiar feature of gastronomic Berlin. This is a deep-fried sausage, abundantly sprinkled with ketchup, curry and Worcester sauce. The best option for the currywurst is served at Bier's Kudamm 195, which works until late, so night lovers are always welcome here. The place is cult and authentic, and even though there are always a lot of tourists here, the Germans themselves do not refuse to eat the best sausages in the city and drink them with great beer or champagne. Yes, that's right, namely champagne: who said that sausages do not deserve such an aristocratic accompaniment?
Kaschk
Linienstrasse 40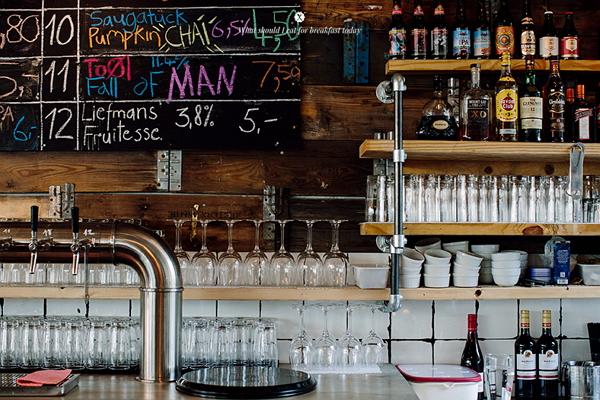 Stylish place near Alexanderplatz. During the day, you can enjoy coffee with an air cupcake, and in the evening enjoy the best craft beer in Berlin. A large selection of sausages, sausages and, of course, beer - this is Germany. There are no noisy parties at Kaschk; instead, the place has a welcoming and relaxing atmosphere, ideal for those who want to have a bite to eat in a cozy place.
Where to live: comfortable hotels in Berlin
The gorki apartments
Weinbergsweg 25
+49 30 48496480 www.gorkiapartments.de/en/ apartments - from € 172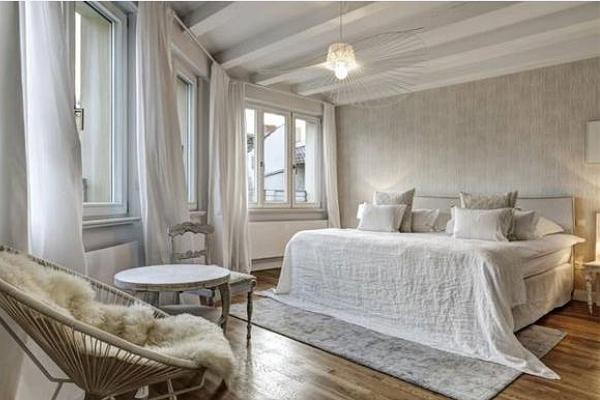 One of the best apartments in the center of Berlin. An example of sophistication, cleanliness, taste and hospitality. Here you will be able to combine two in one - the rhythmic life of a noisy capital and time for solitude and silence. Spacious, bright rooms with interesting gizmos straight from the local flea markets. At your request, a coffee machine can be supplied in the room for a small fee, which will be constantly replenished with new capsules. And of course, The Gorki did not forget about those who like to use the car rental service: for them there is a paid parking lot, a place on which you need to book in advance.
25hours Hotel Bikini
Budapester Strasse 40
+ 49 30 568373695 www.25hours-hotels.com/ double room - from € 170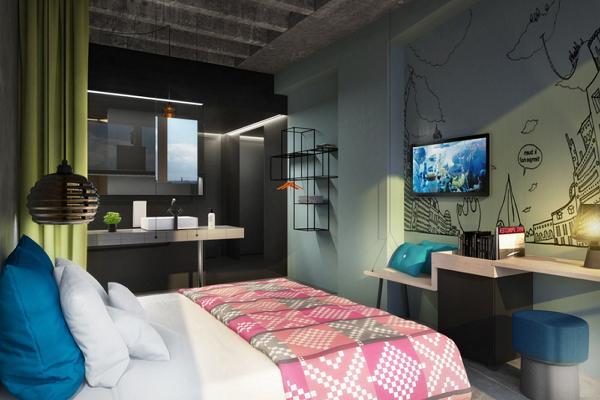 Design hotel overlooking Kurfürstendamm, the prototype of which was the Champs Elysees. The decoration of the rooms is dominated by light shades, floor-to-ceiling windows, lots of wood, minimalist furniture and stylish details. The feeling that you are not just living in a hotel, but are a guest of some architectural project. Do not forget to look at the terrace on the 11th floor, where you can lie in a hammock and have a cup of coffee. Near the hotel there are several interesting places: Charlottenburg Castle, Tiergarten Park and the famous Berlin Zoo - they can be quickly reached by a rented car, which, by the way, you can park in a paid parking lot at the hotel.
NHow Berlin
Stralauer Allee 3
+49 30 2902990 www.nhow-hotels.com/ double room - from € 109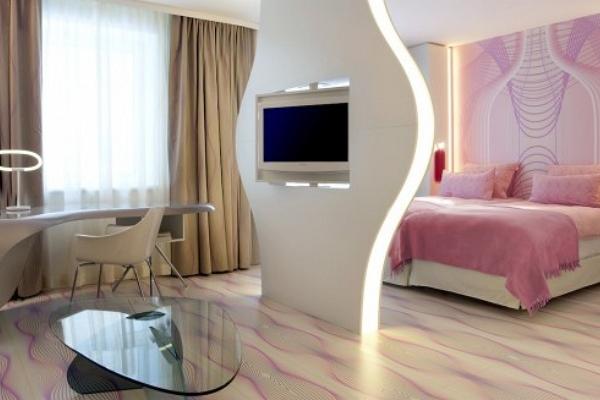 Located next to MTV Berlin and Universal Music Studios, the hotel defines a creative atmosphere. In addition to the bright rooms in a futuristic style, the hotel has two recording studios, a gym and a spa. The hotel staff is ready to not only deliver breakfast to your room, but also, for example, bring a guitar in case you are suddenly visited by a muse. Other bonuses include inexpensive paid parking on site and free public parking nearby, which will delight those who rent a car.
Hüttenpalast
Hobrechtstrasse 66
+49 30 37305806 www.huettenpalast.de/ double room - from € 69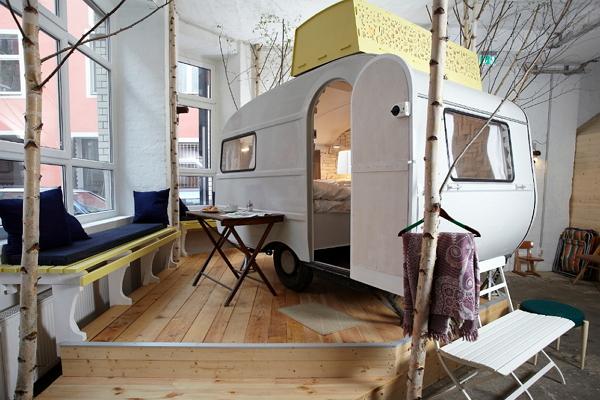 The creators of the Hüttenpalast Hotel were inspired by the idea of ​​urban camping. In addition to rooms with ordinary beds, there are retro-style rooms with mobile homes instead of beds - it sounds a little crazy, but it is really cool and, no doubt, original. Free parking is available on site where you can park your rented car.
OSTEL Hostel
Wriezener Karree 5
+49 30 2576 8660 www.ostel.eu/ double room - from € 39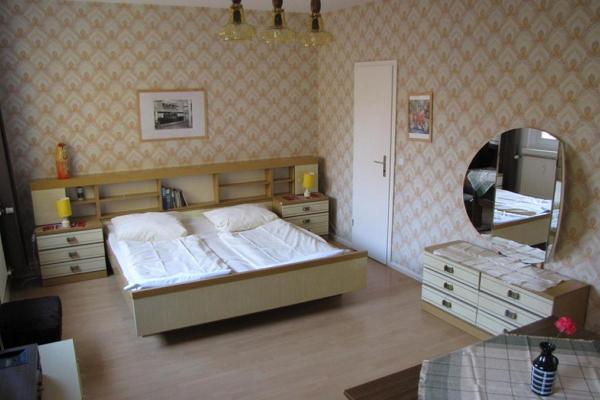 Nice hostel in the Friedrichshain district. The rooms are inspired by the atmosphere of 70s East Germany. Vintage radios, shabby books on the history of Germany on the shelves and photographs of Berlin of those times - a rarity on rarity. Free car parking is available for travelers with a rental car. A nice and pleasant fact: in the hostel you can live with your pet.
Where to park a rented car in Berlin
Car rental in Berlin with BookingCar - profitable, convenient, simple!
In case of any problems associated with car rental in Berlin, BookingCar will solve them as quickly as possible.
We will be with you 24 hours a day.
All you need is to contact us.
© Ellina Rudenko, 2015
Like this? Share in social networks: