Bookingcar offers a wide range of car rental options in Barcelona
With us you can choose a car of any class that best suits your needs.
Our prices — some of the most profitable on the market
See for yourself!
Professional support
Our professional call center will help you understand all the intricacies of car rental. We guarantee full support throughout the rental period.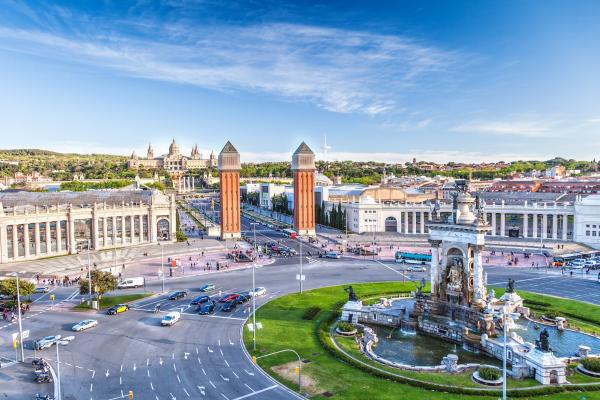 Barcelona — a fabulous city, a journey through which turns into a real pleasure. He charges with his energy, transferring in the time of Gaudi, then in the time of Dali. Here, in an incredible way, you can combine the familiar city life with an unforgettable beach vacation. On the first day, rent a car and go to see the Sagrada Familia, where in addition to the excursion you can climb to the observation deck and view the picturesque city from above. Walking along the streets, watch the mimes and give them a quick reward, admire the beauty and variety of fountains in the square. Do not miss the fine sandy beach at the El Maresme-Forum metro station and Camp Nou stadium, which will amaze you with its scale. When leaving, make sure that you have made a cultural run through the museums, and most importantly, visited the famous Picasso Museum.
Bookingcar recommends:
Car hire at Barcelona Airport
El Prat International Airport (El-Prat International Airport) — download scheme
IATA code: BCN
Location: 10 km from Barcelona
Official site: http://www.aena.es/es/aeropuerto-barcelona/index.html
Background: +34 902 40 47 04
The following companies provide car rental services at Barcelona Airport: Hertz, Europcar, Avis, Goldcar Rental, Enterprise, and Sixt. Car rental desks are located at the entrance to the parking zone. There are also 7 parking areas near the airport.
What to see in Barcelona: interesting sights of the city
Casa Batlló
Passeig de Gracia, 43
https://www.casabatllo.es/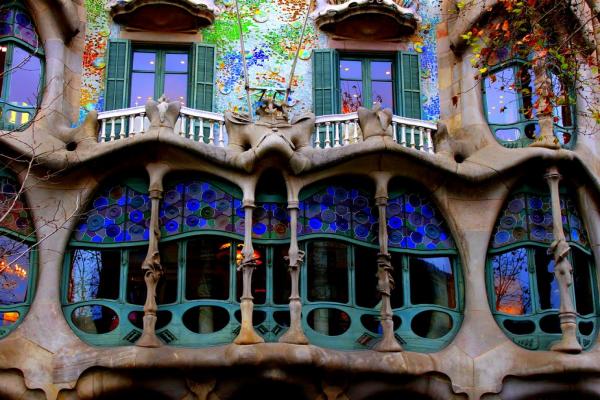 Having rented a car, go see Batlló's house — the same house with "dancing facade" and the signature of Gaudi, which no tourist passes by. Looking around the attraction from the outside, it seems like she really lives her life, breathing in and out air and closely watching her guests. House Features " multicolored roof tiles, reminiscent of a dragon, multi-colored spray of ceramic mosaics on the facade, stained-glass windows of colored glass. The interior of the building is no less original. Inside you can see the sun chandelier, which seems to come out of the abyss of the ceiling waves, elaborate stair railings, original stained glass inserts.
Gothic Quarter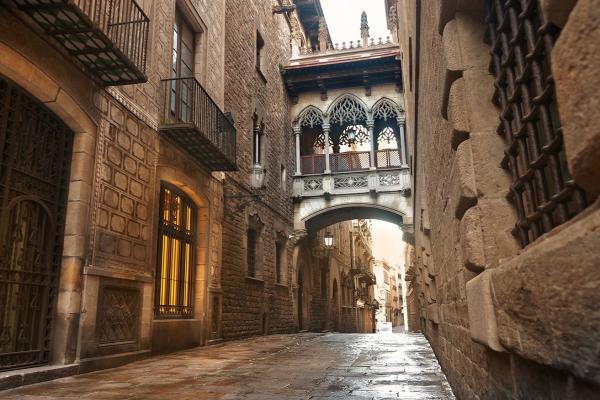 Want to be in an oasis of medieval attractions? Then head to the Gothic Quarter, located between Laetana and Rambla. In a web of narrow streets you can find not only old buildings dating from XIII — XV centuries, but also to fashionable shops, delicious restaurants and even night clubs. When strolling here, be sure to visit St. Haume Square, Del Rey and the shady Reyal Square.
Mila's House
Provenca, 261-265
https://www.lapedrera.com/ca/home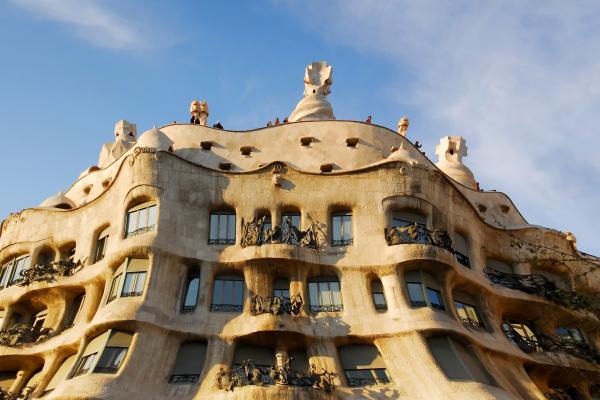 Another fanciful building, which, by the way, is a residential building and an architectural monument, — Mila's house. Interestingly, the locals first called him "quarries", and after several decades, the house was recognized as a masterpiece of architecture. The main features of the building — wrought-iron grilles for balconies, portable interior partitions, natural ventilation system. An underground garage is even equipped here, and thanks to the fact that almost every room has windows, even on the most cloudy day there is a lot of light in the house.
Aquarium
Moll d´Espanya del Port Vell, s/n
http://www.aquariumbcn.com/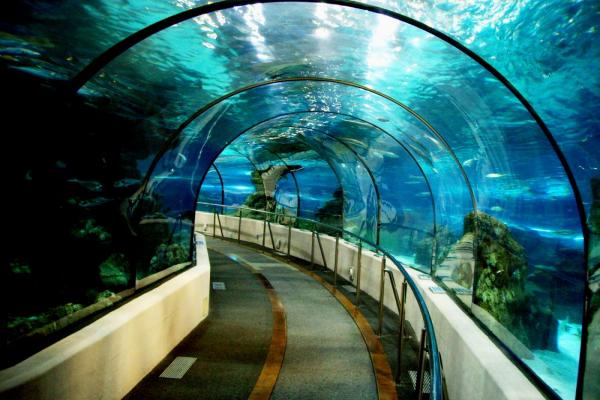 A must-see place in Barcelona is considered the aquarium, which is recognized as the largest in Europe. In huge vessels, you can see the expositions of sandy and rocky coasts, underwater grottoes and caves, coral reefs. Some amazing sea creatures are located in small aquariums, so there is a great chance to look at them as close as possible. By the way, if you have a diving certificate, then you can swim with sharks. The most convenient way to get to the aquarium is by rental car.
Cathedral
Pla de la Seu, s/n
http://www.catedralbcn.org/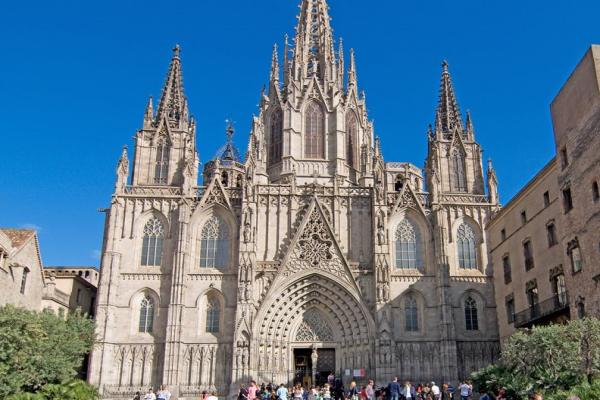 Another highlight of Barcelona — The cathedral, made in the traditional Gothic style. Outside, the building attracts attention with its towering spiers-towers and thin columns, and inside it gives the impression of a huge space filled with true masterpieces. Sculpture of Christ of Lepantine, sarcophagi of count and countess Berenguer, courtyard — all this is worth exploring, and then go up to the dome to the observation deck.
Near Barcelona: Best Car Routes
Codorniu Spanish Sparkling Wine Factory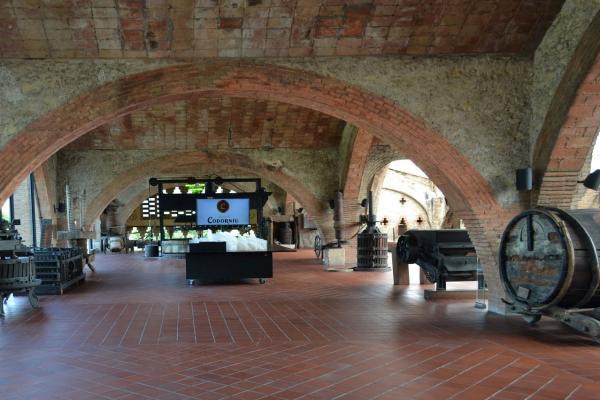 A few kilometers from Barcelona is the Spanish Codorniu Sparkling Wine Factory. Fans of a strong drink can come here on an excursion and tasting to appreciate the freshness and coolness, get acquainted with the production and storage technology. By the way, fans of the masterpieces of Gaudi architecture will be able to appreciate the appearance of the plant. The exterior and interior are designed by the master. His special handwriting can be traced even in the design of all the vaults and the smallest details. A visit to the factory will leave unforgettable emotions and a good mood for the whole day.
Sitges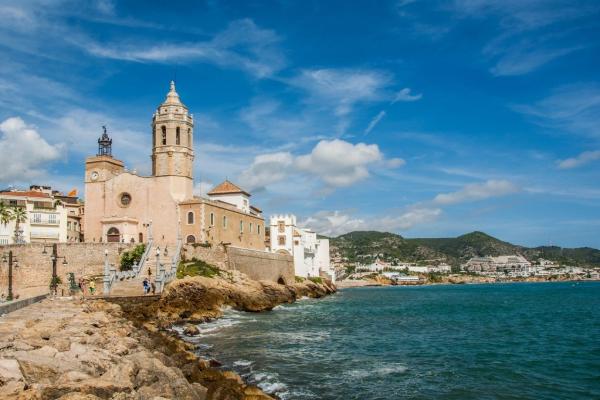 Rent a car and go on an excursion to one of the most visited resorts — Sitges town. He is also called "spanish st tropez" due to the large selection of day and night entertainment, professional golf clubs, picturesque yachts and marinas. There are more than 11 beaches in the town, which are mostly crowded with tourists, especially in season. Driving a little further along the coast, you can find sparsely populated and completely deserted bays, where you can have a great time, enjoying the beauty of the surroundings of Barcelona. If, in addition to a beach holiday, you expect to see the sights, then include in your plan a visit to the church of St. Bartholomew and St. Thecla of the XVII century, the Marisel Palace and the Cau Ferrat Museum ("Iron nest") XIX century. In the evening you can go to trendy discos. "Atlantis" or "Pacha", which are known throughout the country. When leaving, make sure that you look into the museum of the legendary Bacardi rum and taste delicious paella in a local restaurant.
Sau Reservoir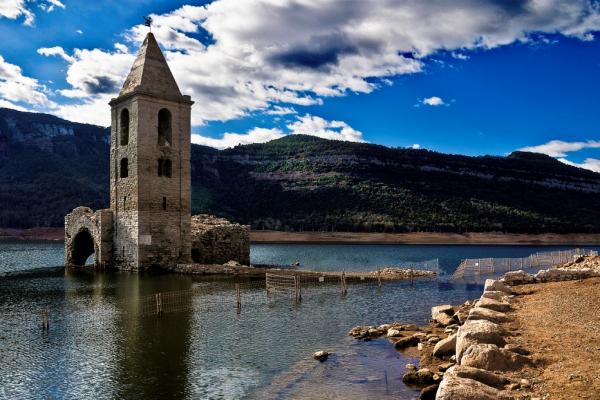 Sau Reservoir — a landmark that in the 60s played a crucial role for Barcelona. The city was often left without water, so it was decided to build a dam, taking into account the flooding of the valley with a small settlement. The bell tower was also flooded, where the last mass was held before the flooding. Today the church is still under water, and confirmation of this — the top, which is visible from afar. A trip to the reservoir will be an unforgettable trip to the place of a lot of water and red mountains.
Girona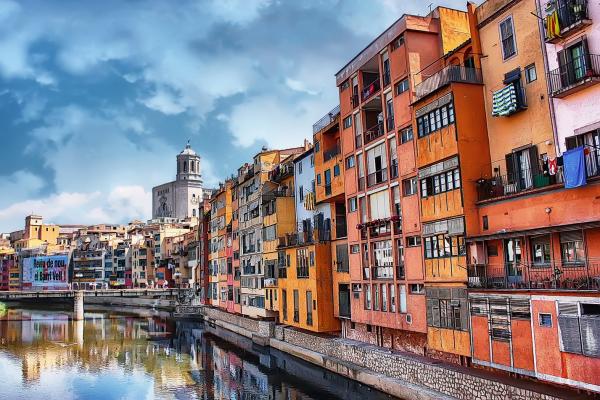 An hour from Barcelona is an old town that attracts tourists with lace architectural delights. Girona is famous for its rich cultural heritage and rich colors in architecture. To feel the greatness of the city, it's worth staying for a couple of days. The main attractions that attract tourists — The cathedral, the church of Sant Feliu, colorful houses along the Onyar River and Arab baths. While walking around the city, be sure to go to the flea market where you can buy interesting gizmos as a souvenir or as a souvenir. Of course, go to the Cathedral Museum to admire the magnificent tapestry "World creation".
Val de Nuria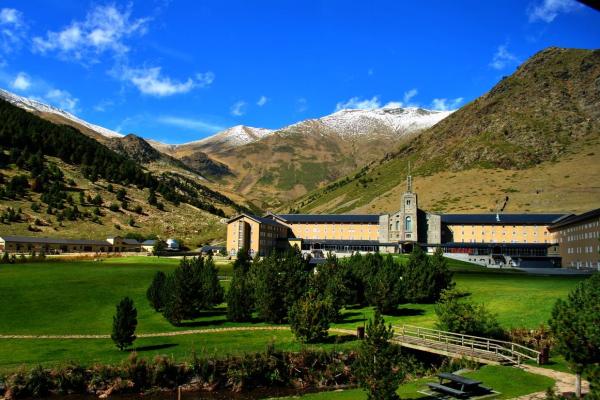 If you came to Barcelona in the winter or just want to enjoy the beauty of the mountains by renting a car, go to the resort of Val de Nuria. No wonder they call him "secret corner in the east of the Pyrenees mountains". The place is located in a valley at an altitude of 2000 meters, surrounded by mountain peaks that envelop the resort, like a huge amphitheater. The resort is isolated from the outside world, therefore, those who like to plunge into the atmosphere of calmness, mystery and silence often like to be here. By the way, the Val de Nuria has many ski slopes of any level. Due to the high quality of service and good infrastructure, it will turn out to be an unforgettable vacation.
Food: atmospheric restaurants, cafes and bars
Il Forno
Carrer de Lepant, 338
https://www.facebook.com/ilfornobcn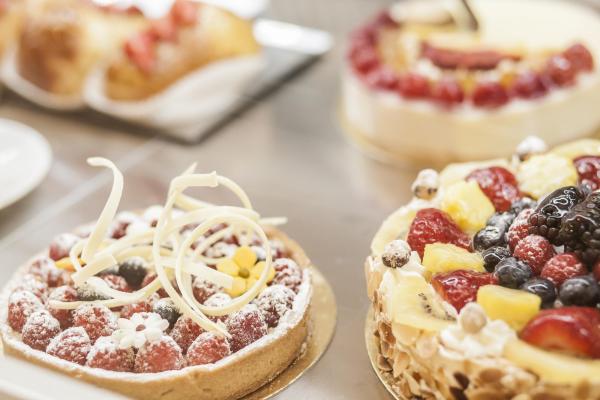 For a light breakfast in Barcelona, ​​Il Forno is perfect. This is a small cozy cafe, which from 7:30 in the morning serves fresh pastries and desserts, spiced coffee and floral tea. In a relaxed atmosphere, you can leisurely plan your day, determine a tourist route or read a book. Nearby is the main attraction of the city — Holy Family Cathedral. Satisfying your hunger with sweets, you can go on a long-awaited tour.
Menssana
Carrer de Sardenya, 48
https://www.facebook.com/pg/menssanabarcelona/about/?tab=page_info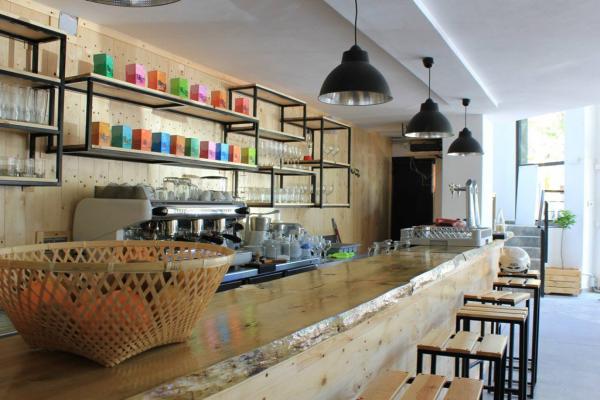 Looking for a snack? Menssana — a real gastronomic find. Caesar, quisadilla, tacos, hummus — whatever you choose will surely be perfectly cooked. This is one of the few places where quality exceeds price. Here, you will not only be served at the best of the dishes presented in the menu, but also, upon request, they will be able to cook something special. This approach is especially enjoyable if you travel with children or don't carry certain products.
Bodega La Peninsular
Carrer del Mar, 29
http://www.tabernaycafetin.es/la-peninsular/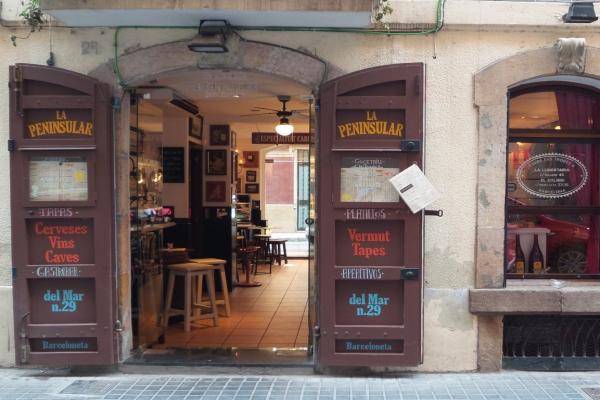 If you are looking for establishments with true Spanish cuisine, then you should visit Bodega La Peninsular. The picturesque place fully reflects the diversity of Spanish culture and cuisine in particular. The highlight of the restaurant — a huge selection of fresh seafood prepared according to traditional recipes. It is especially worth trying a tuna steak, sepia croquet, mussels and, of course, paella. Tourists using rental cars can use the convenient parking.
El Quim de la Boqueria
Mercado de La Boqueria, La Rambla, 91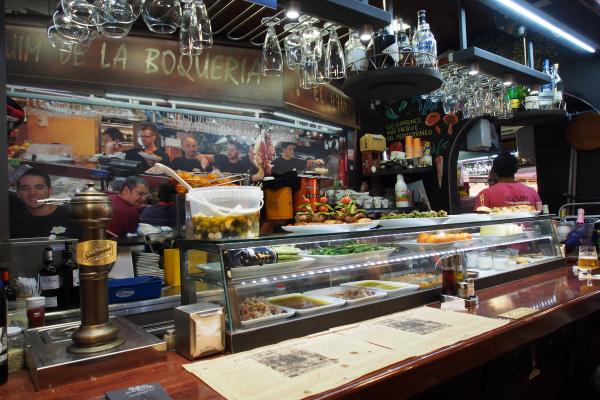 Inside the central market is the restaurant El Quim de la Boqueria, which offers its guests excellently prepared dishes and decent service. It is especially worth trying oxtail risotto, white shells, a burger. Reservations cannot be made, therefore, most likely, due to the large influx of visitors, you will have to wait until the table is empty. Despite the large flow of people, there is an excellent opportunity to quickly have a bite to eat fresh seafood at reasonable prices.
The Box
Carrer D´en Gignas 30
https://www.facebook.com/theboxbar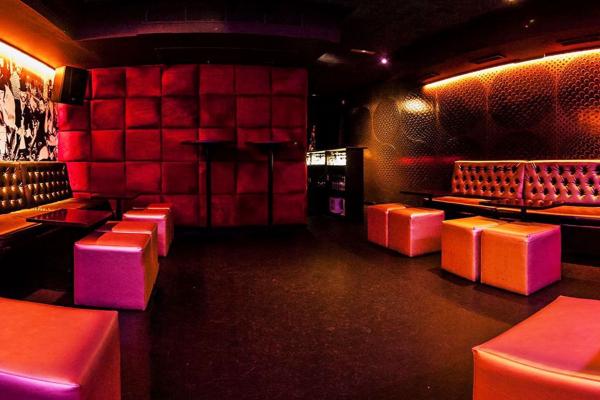 A great option for an evening pastime — The Box Pub. In a pleasant atmosphere, you can leisurely enjoy your vacation in Barcelona and drink your favorite cocktails. To diversify your experience, be sure to try the local drinks, which are sure to be to your taste. The owners of the restaurant work at the bar, so the dishes here are prepared exclusively from fresh ingredients, and cocktails — exceptional taste.
Where to live: comfortable hotels in Barcelona
Salesian Residence Marti-Codolar
Av. del Cardenal Vidal i Barraquer, 15
+34 934 29 18 03
http://residenciasalesianamarticodolar.com-barcelona.com/
Double Room — from € 52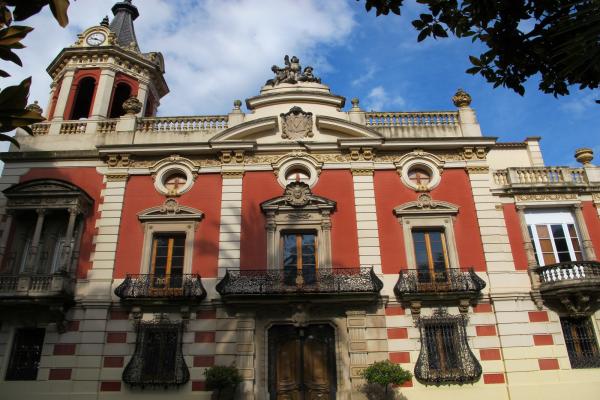 If you plan to rent a car and are looking for a budget accommodation option, choose Residencia Salesiana Marti-Codolar. Once there was an abbey, so staying at this hotel will give the impression that you moved during the Middle Ages during your vacation. Around the building is equipped with a park area where you can take a walk in the evening, if there is no desire to go anywhere. The advantage of Residencia Salesiana Marti-Codolar is also that it is not located in the tourist quarter, so excess noise will not interfere with a pleasant pastime.
Hotel The Serras
Passeig de Colom, 9
+34 931 69 18 68
http://hoteltheserrasbarcelona.com/ru/
Double Room — from € 185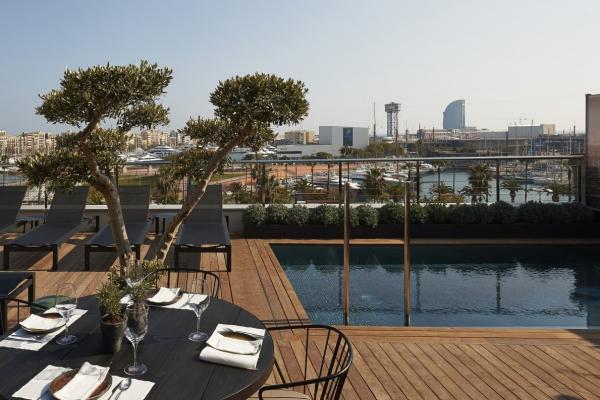 The Serras Hotel — Elite hotel with a stylish interior and excellent quality of service. On the roof there is a pool and a bar. Having a snack in the restaurant, you can go explore the sights of the city or swim in the pool and enjoy delicious drinks while lying on a sun lounger. A beautiful view of the city opens from above, so you are guaranteed a good mood. The staff pays special attention to each guest, which is especially nice.
Hotel Primero Primera
Carrer del Dr. Carulla, 25
+34 934 17 56 00
https://www.primeroprimera.com/
Double Room — from € 155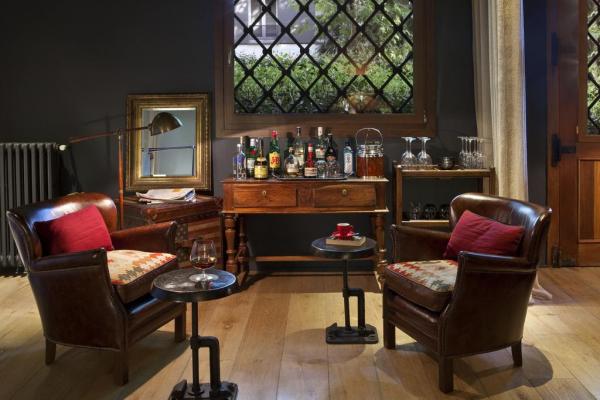 Hotel Primero Primera — A great choice for those who want to stay away from the main streets. The hotel has a small park where it is pleasant to spend leisure time in the warm season. The rooms are spacious, but there are not many. That is why the hotel tourists are not worried about the extra noise and bustle. Elegant and discreet interior creates a cozy atmosphere in the room. Friendly staff tries to please every guest, fulfilling any requests.
Travelodge L´Hospitalet
Carrer de la Botanica, 25
+34 932 63 72 50
https://www.travelodge.es/lhospitalet-hoteles-en-barcelona
Double Room — from € 45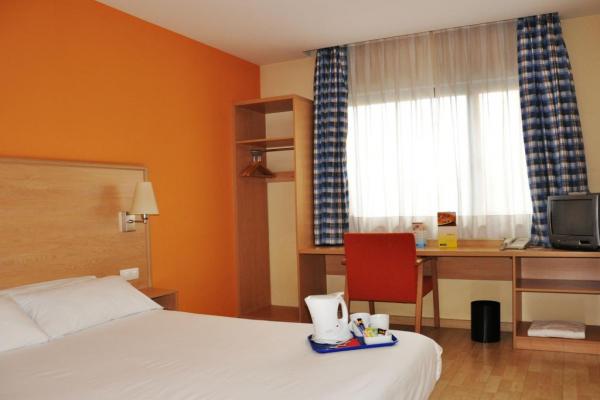 Another best option for a budget price — Travelodge L´Hospitalet. Clear advantage — proximity to the airport, exhibition complex, shopping center. The rooms are spacious and equipped with everything necessary to relax comfortably after long hours of excursions and hiking. It offers a restaurant where you can have a tasty meal and free parking for travelers with rental cars.
Hotel Jazz
Carrer de Pelai, 3
+34 935 52 96 96
http://www.hoteljazz.com/es/
Double Room — from € 115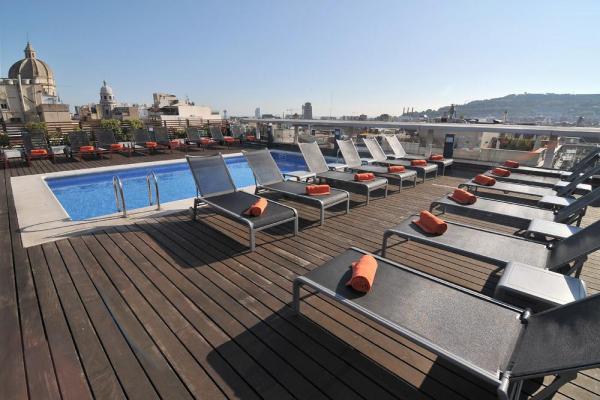 Hotel Jazz — A cozy hotel located in the city center, which offers its guests a comfortable stay at a reasonable price. There is a rooftop terrace with a pool and a relaxation area. There are many cafes and restaurants nearby for every taste. Spacious rooms are equipped with everything you need, including excellent soundproofing. Even if the windows of the apartments overlook the main street — it does not turn into an inconvenience.
Where to park a rented car in Barcelona
Rent a car in Barcelona with BookingCar — profitable, convenient, easy!
In case of any problems associated with car rental in Barcelona, ​​BookingCar will solve them as quickly as possible.
We will be with you 24 hours a day.
That's just what you need — make a phone call +44 (20) 8089-82-32.
© Anastasiia Voloshina, 2016
Like this? Share in social networks: