Bookingcar offers a wide range of car rental options in Athens.
With us you can choose a car of any class that best suits your needs.
Our prices are one of the best prices on the market.
See for yourself!
Professional support
Our professional call center will help you understand all the intricacies of car rental. We guarantee full support throughout the rental period.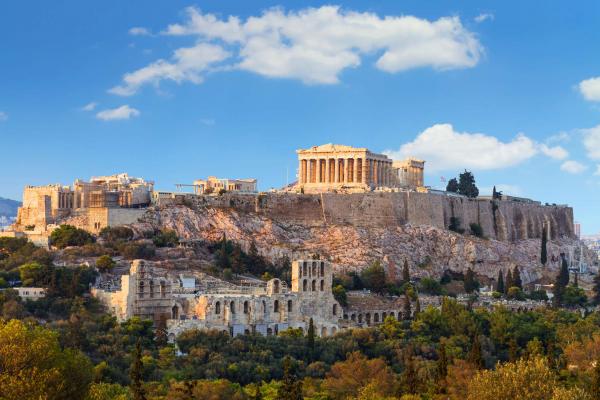 It was from Athens that the history of Greece began, shrouded in many myths and legends. Many tourists mistakenly think that Athens is only the Acropolis, therefore they are limited only to visiting the ancient ruins. However, Athens can offer much more than it seems at first glance. Entire gastronomic streets where virtuoso chefs experiment with classic recipes, museums of modern art, numerous antique shops and quarters, where Greek color is presented in all its bright colors, Athens is worth it to stay here for a few days. In the vicinity of the city you can find many attractions that are most easily accessible by rented car.
Bookingcar recommends:
Car rental at Athens airport
Eleftherios Venizelos International Airport ( Eleftherios Venizelos Airport then ) - download scheme
IATA code: ATH
Location: 27 km from Athens
Official website: www.aia.gr
Information: +30 210 353 0000
Athens Airport car hire is available from rental companies such as Enterprise, Budget, Sixt, Avis and Hertz. Rental desks are located in the main terminal building in the arrivals area. Two short-term parking lots are open at the airport (the first 20 minutes of parking are free) and one long-term, which can be reached by minibus from the main terminal.
What to see in Athens: interesting sights of the city
Acropolis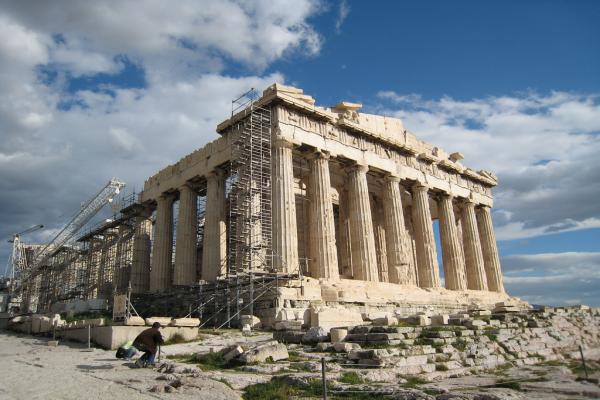 The world-famous monument of ancient Greek architecture, to which all tourists who come to Athens go first. Translated from ancient Greek "acropolis" is translated as "fortress" or "upper city". The first buildings on this site appeared in the 4th century BC, they were rebuilt and rebuilt many times for different purposes. An important milestone in the history of the Acropolis is 447 BC, when large-scale construction began on the orders of the Athenian commander Pericles. Most of the buildings that have survived to this day belong to this period. Be sure to stroll through the ruins of this majestic royal residence, which despite its many years of restoration has preserved its historical atmosphere. We also recommend visiting the New Acropolis Museum, located at the foot of the hill, where you can see sculptures, fragments of walls and engraving from the Parthenon temple and other buildings of the Acropolis. Through the glass floor you can observe the work of archaeologists.
Temple of Hephaestus
Agoraios kolonos hill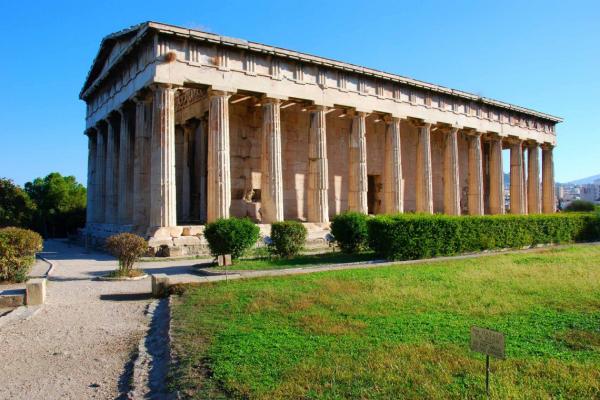 The temple of Hephaestus is better preserved than any other ancient Greek structure. It was founded in honor of the god of fire and the patron saint of the blacksmithing craft of Hephaestus - the only one of all the deities who suffered from a physical ailment (Hephaestus limped on both legs). The temple was well preserved due to the fact that in the 7th-19th centuries the Orthodox Church of St. George was located in its walls. After Greece gained independence in 1830, King Otton ordered the exposition of the National Archaeological Museum, which was taken out of the temple in 1874, to be placed in the ancient temple.
National Archaeological Museum
Patission 44 www.namuseum.gr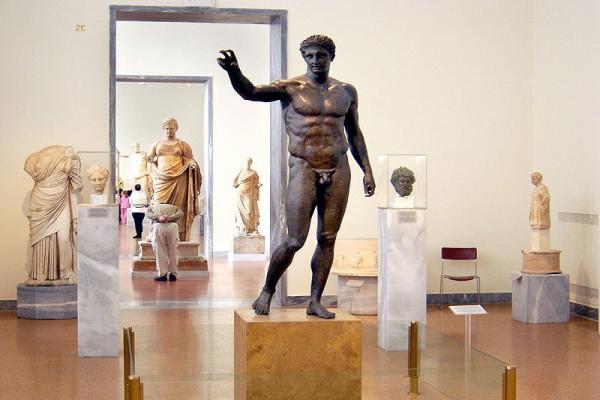 The largest museum in Greece with a unique collection of ceramics and sculptures. The prehistoric era, Mycenaean and Cycladic cultures, finds from the island of Santorini, a collection of sarcophagi, statues and the best ceramics are more than 20 thousand exhibits that can be used to study world history. If you are in Athens for a few days, it is better to divide your visit to the museum for two days so that all the exhibits do not merge into one, and the knowledge gained does not disappear after a couple of hours.
Benaki Museum
Koumpari 1 www.benaki.gr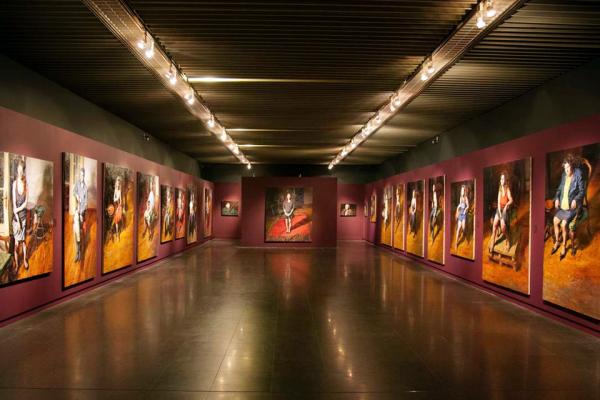 The museum, founded in 1930 by Anthony Benakis in memory of his father Emanuel Benakis, a Greek philanthropist and mayor of Athens. The museum displays an impressive collection of Greek art - prehistoric, medieval and modern. An important part of the main collection was early Asian art: Chinese porcelain, ancient toys, jewelry and household items - which in the 2000s began to be exhibited in other galleries. Today, the Benaki Museum is entirely devoted to Greek culture, which, as it seems to us, we all have known about since school, but when you walk through the halls of the museum you begin to realize how much remains unknown and unsolved.
Psyrri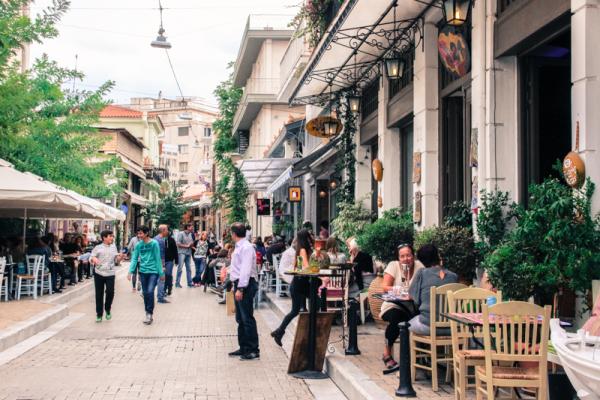 Unlike the noisy tourist area of ​​Plaka, Psirri has a lot less people, and there is more national color. Local people dine on the verandas of restaurants, street musicians perform something uncomplicated, and fruit merchants howl passers-by into their shops - all the romance of a leisurely life is presented in this area of ​​Athens. In Psirri there are small cafes and home restaurants at every step, where they cook both traditional Greek dishes and variations of already familiar dishes of European cuisine.
Near Athens: Best Car Routes
Piraeus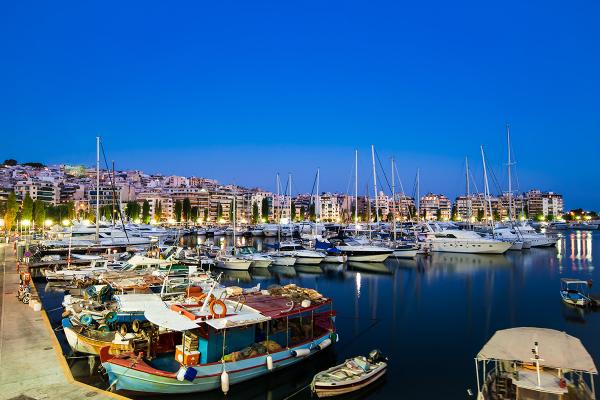 Piraeus is located 12 kilometers from the Greek capital and is part of Athens. There are no particularly memorable sights in Piraeus, so we advise you to take a walk along the Zea harbor (also known as Passalimani), where one of Europe's largest yacht marinas is located, and dine in one of the local restaurants. Ferries depart from Piraeus to the Greek islands, so if you suddenly want to go, for example, to Crete, it is better to book tickets in advance. For those who travel by rented car, to travel by ferry you need to get a special permission to transport the car. The document can be obtained at the office of the company from which you made a car rental.
Cape Sounion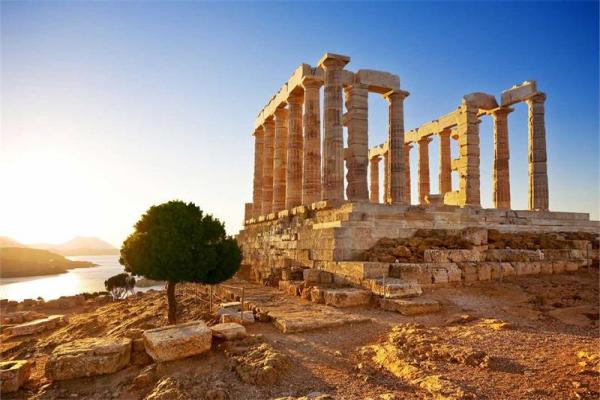 Just an hour away by car - and you will find yourself at Cape Sounion, famous for its two temples dedicated to Poseidon and Athena. According to legend, the king of Athens, Aegeus came to the cape every day and peered into the distance for a long time, expecting to see the ship of his son Theseus. In ancient Greek mythology, Theseus is referred to as a hero who triumphed on the monster Minotaur, to whom the Athenians were forced to pay tribute to beautiful girls and boys. Aegeus had an agreement with his son: if Theseus would defeat the Minotaur, then he would put up white sails. However, the young man forgot about his promise and forgot to change the black sails to white. Deciding that his son died in a battle with a monster, Aegeus rushed off a cliff - since then, waves of the Aegean have been hitting rocks over the cape. It is best to come to the cape in the late afternoon to catch an amazing sunset.
Corinth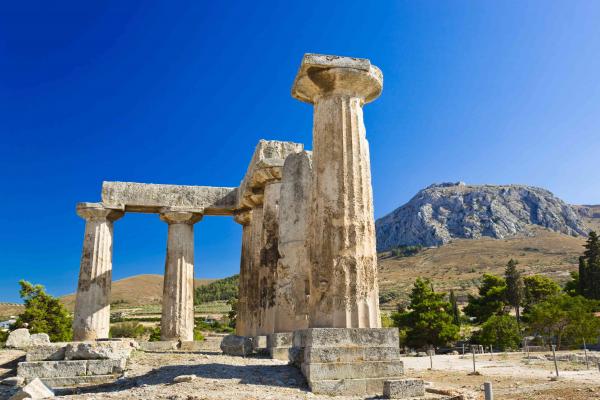 At one time, Corinth was considered a major trading city, famous for its wealth and extravagance of local residents. After Greece finally got rid of Turkish rule and became an independent state, Corinth, due to its position and historical past, had every chance of becoming a capital, but eventually lost to Athens. Of the attractions in Corinth, it is worth seeing the columns left from the Temple of Apollo, and the ancient fortress of Acrocorinth, which operated until the beginning of the 19th century.
Nafplion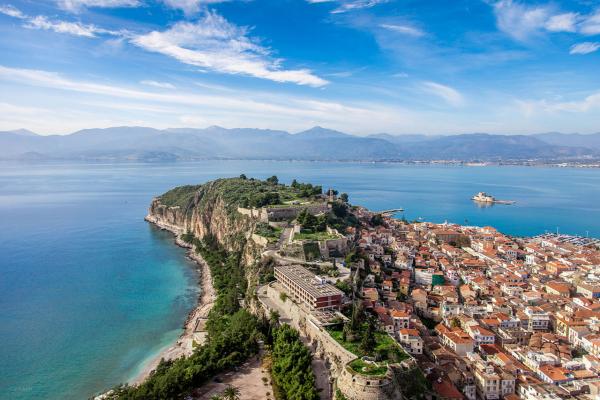 The ancient city on the Peloponnese, which, according to ancient Greek mythology, was founded by the son of Poseidon Navplius. Of the local attractions, the archaeological museum with a large collection of artifacts, dating back to the Neolithic era, deserves special attention. Palamidi fortress, erected by the Venetians in the XVII century (a long staircase with 857 steps leads to the fortress), and Fort Bourtzi, which is a small island with a fortress that protected the area from enemy attacks in the Middle Ages. If you travel by rental car, you can leave it in one of the public parking lots of the city.
Delphi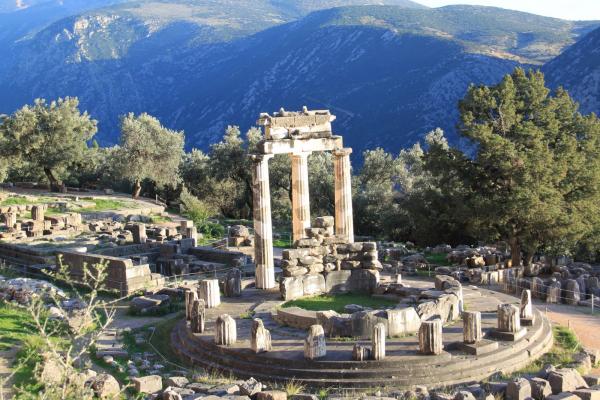 The ancient city of Delphi is the venue for the Pythian Games, which in ancient times were held in honor of Apollo, the victorious snake of Python. In their importance, the games took second place after the Olympics and were held four times a year. The ruins of the temple of Apollo, the amphitheater, the colonnade of the temple of Athena Pronaia (in other words, tolos) and the stone "Navel of the Earth", which appeared here because the locals considered Delphi as the center of the whole world, were preserved in Delphi in memory of those times. At the foot of the archaeological complex, an excellent museum is opened, where statues, fragments of walls and other entertaining artifacts are presented. Delphi are located approximately 178 kilometers from Athens, so it is best to come here in a rented car, which can be parked in the parking lot at the entrance to the historic complex.
Food: atmospheric restaurants, cafes and bars
GB Roof Garden
Vasileos Georgiou A´1 www.grandebretagne.gr/en/restaurants-and-bars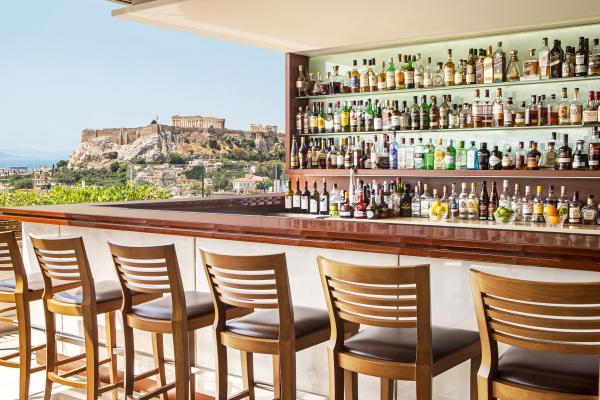 For breakfast, choose the rooftop restaurant of the five-star Grande Bretagne Hotel, which is famous for its luxury and a star-filled list of guests. The menu includes modern Greek cuisine and a large selection of wines and spirits. Why is it worth starting your morning in Athens here? It's all about the opening view of the Acropolis, which is no less impressive from a height than near.
Prytaneion
Milioni 7 www.prytaneion.gr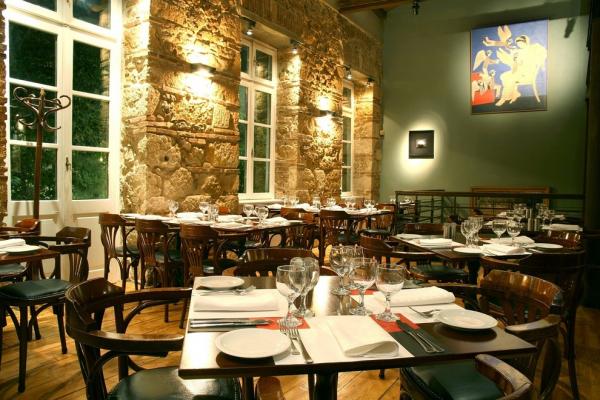 A couple of minutes' walk from the Benaki Museum, the Prytaneion restaurant specializes in European cuisine. To get acquainted with Greek culinary traditions, you can find places that are more authentic, so you need to come here for pasta with mussels. The mussels here are chic, large and fresh - seafood lovers will be delighted.
Karamanlidika
Sokrates 1 www.karamanlidika.gr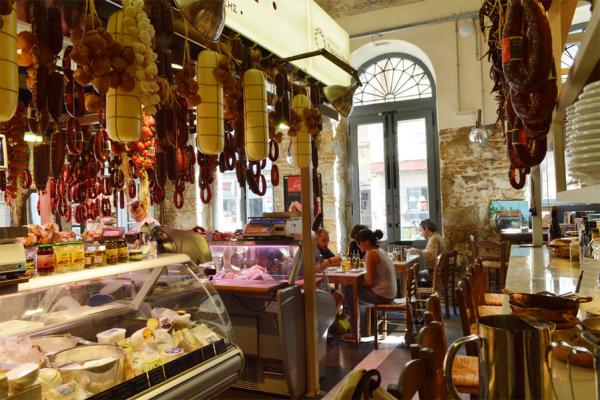 Karamanlidika is not in the most remarkable quarter, if you don't know that it is deliciously prepared with quality products, you can easily pass by and don't pay attention to the sign. The restaurant is combined with a butcher shop, so there are few tables. Sausages, rolls and sausages hanging from special perches warm up the appetite. The menu contains classic Greek dishes, meat, fish and additions in the form of vegetables (raw and grilled).
Cinque wine & deli bar
Agatharchou 15 www.cinque.gr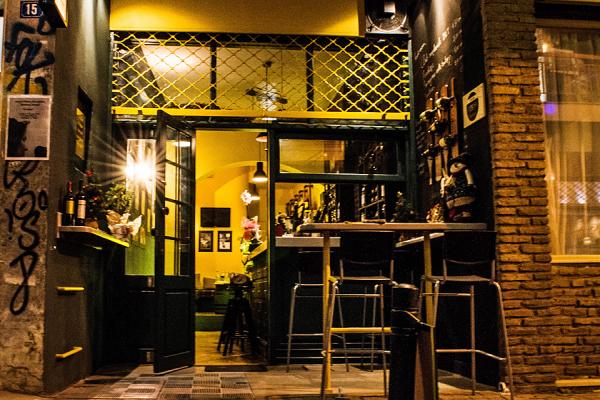 A wine bar presenting a good collection of Greek wine. The bar card consists of 30 items - the space for tastings is more than extensive. Cinque wine serves light snacks: cheeses, grapes, pieces of jerky and several types of jam. You need to come in the evening, when the light is dimmed in the bar, and unobtrusive music sounds in the background - an ideal place and time for soulful conversations and declarations of love.
Lithos
Aisopou 17 www.lithospsiri.gr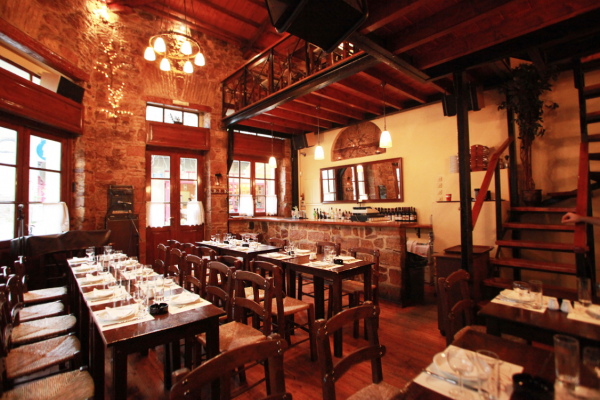 You must order seafood at Lithos. Signature salad Lithos, dorado and risotto with mussels, squid and shrimp are among the favorites of visitors. As a compliment, guests are served a small portion of watermelon and a glass of mastic. Orders bring quickly, and the waiters are not averse to chatting with visitors and advising them something special.
Where to live: comfortable hotels in Athens
King george hotel
Vas. Georgiou A´3, Syntagma Square www.kinggeorgeathens.com double room - from € 190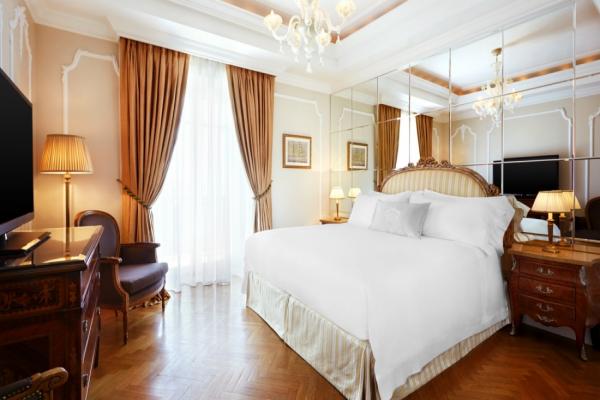 Luxurious hotel on Syntagma Square, next to the Parliament building. The suites offer views of the picturesque courtyard, and the rooms themselves are executed in beige tones and decorated with elegant furniture in classic style. On the seventh floor is one of the best restaurants of Greek cuisine Tudor Hall - the menu is small, but it consists only of original dishes. If you travel in Greece with a rented car, then at your service paid parking (a place must be reserved in advance).
Hera hotel
Falirou 9
+30 210 923 6682 www.herahotel.gr double room - from € 150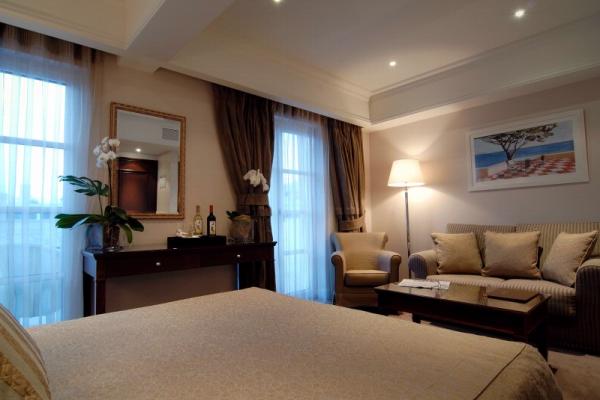 Four star hotel at the foot of the Acropolis. Comfortable spacious rooms with amazing views of the ancient temple complex. Peacock Restaurant is open on the roof of the hotel with a cozy terrace and a beautiful panorama of the city, which is best admired in the evening - hundreds of flickering lights create a romantic atmosphere. For those who use the car rental service, free parking is available near the hotel.
New hotel
Fillelinon 16
+30 210 327 3000 www.yeshotels.gr double room - from € 151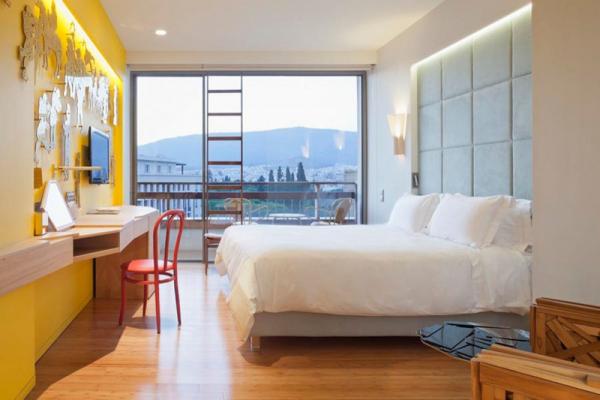 The New Hotel experiment with ideas about the design of the hotel and offer guests a few days to stay in rooms similar to objects of modern art. Multi-colored walls, curved lamps, chairs with backs in the form of stairs, applications on the walls and asymmetrical mirrors - despite the fancy decor, the rooms at the New Hotel are not without the comfort and practicality that are so needed on trips. Guests at the hotel can make use of the fitness center, arrange a spa session in the Turkish bath, or book a massage. A nice bonus is parking on site.
O&B Hotel
Leokoriou 7
+30 210 331 2940 www.oandbhotel.com double room - from € 127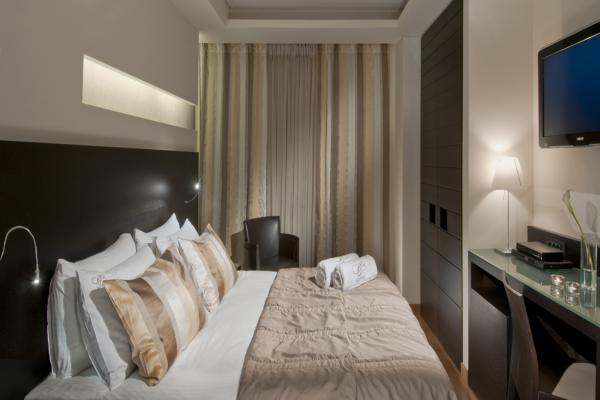 Minimalist style boutique hotel with Psirri's gastronomic neighborhood next door. O&B has only 27 rooms (silence guaranteed), decorated in a discreet coffee range. For breakfast, in addition to classic dishes (scrambled eggs, sandwiches, cereals, cheeses, croissants), Greek yoghurts and local pastries are served.
Best Western Amazon Hotel
Mitropoleos 19
+30 210 323 4002 www.bestwestern.com double room - from € 97

Nice hotel in the city center, near the main attractions of Athens. Small comfortable rooms with Acropolis view. The hotel does not have its own parking, but within walking distance you will find a public parking lot, where for a low fee by local standards you can leave your rented car.
Where to park a rented car in Athens
Car rental in Athens with BookingCar - profitable, convenient, easy!
In case of any problems related to car rental in Athens, BookingCar will solve them as quickly as possible.
We will be with you 24 hours a day.
All you need is to contact us.
© Ellina Rudenko , 2016
Like this? Share in social networks: