Bookingcar offers a wide range of car rental options in Armenia.
With us you can choose a car of any class that best suits your needs.
Our prices are one of the best prices on the market.
See for yourself!
Professional support
Our professional call center will help you understand all the intricacies of car rental. We guarantee full support throughout the rental period.
Popular cities:
Armenia is considered the ancient state of Transcaucasia. Picturesque landscapes, ancient churches and monasteries, highlands, turbulent rivers and deep gorges attract many tourists. Arriving in Armenia, try kebab and duduk, pita bread and churchkhela. You will be fascinated by the hospitality of the people, the beauty of nature and cities. In addition to relaxing in balneological resorts and visiting their sights, rent a car and explore the major cities: Yerevan, Gyumri, Vanadzor.
Holidays in Armenia
Balneological resorts
Dilijan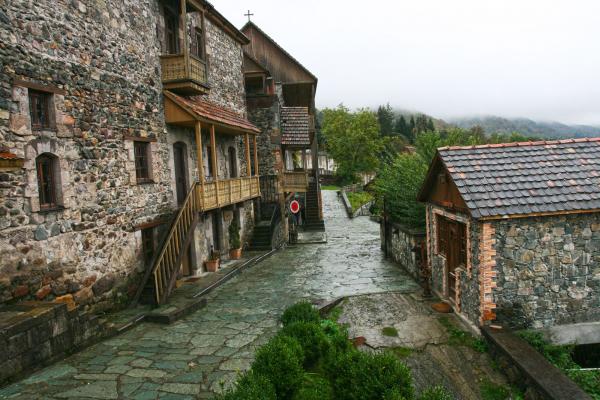 Dilijan is a colorful resort with many sources of mineral waters. In the middle of the 20th century, the Dilijan Mineral Water Plant was opened here. Over time, a whole network of holiday homes, resorts, and boarding houses has grown around it. Hiking, spring and mineral waters have a beneficial effect on human health. Procedures in medical centers are actively used as a treatment and prevention of various diseases, including tuberculosis.
Jermuk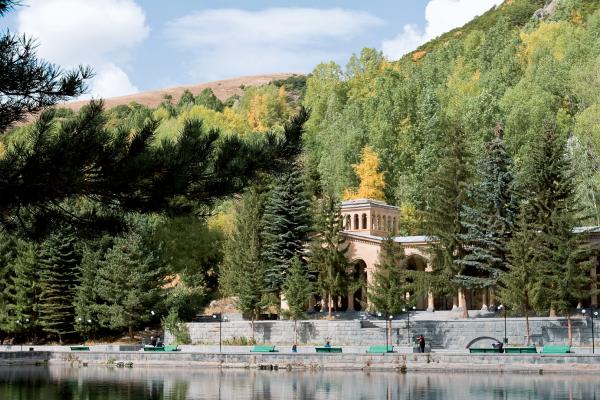 The picturesque resort of Jermuk is located high in the mountains. It is better to come here by rental car in order to be able to explore the numerous waterfalls, get to the dense forests, and have a picnic on the banks of the Arpa River. Many hot and cold mineral springs contribute to better health. By the way, in these places one of the first terms appeared. Despite all the beauty of nature, Jermuk is the cheapest resort in Armenia.
Sevan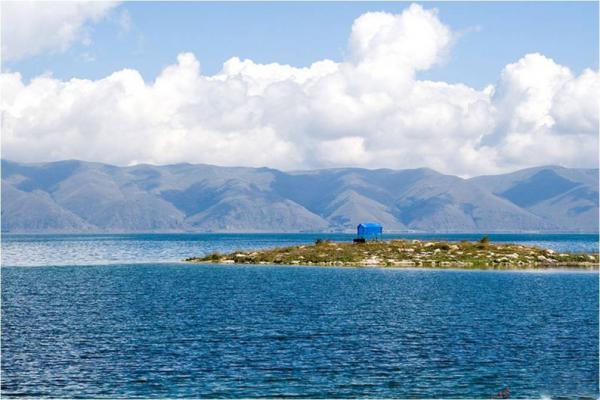 Sevan is a world famous salt lake. In the vicinity there are also mineral springs that have beneficial effects on health. If you stayed in apartments near the lake, visit the Sevanavank Monastery, which rises deanily on the mountain, try trout and kebab in nearby restaurants, and visit the water park. Mountain landscapes, fresh air and delicious pomegranate wine will not leave anyone indifferent.
Rules of the road, parking, toll roads
Toll roads
In Armenia, the use of roads is levied exclusively on vehicles that are registered in foreign countries. The contribution is designed for 15 days and is made upon entry into the country. After the deadline, an additional fee is required.
Special Pay Roads
There are no roads with special payment in Armenia.
Speed ​​mode
In the village - 60 km / h
Outside the village - 90 km / h
By road - 110 km / h
On the highway - 130 km / h
Alcohol
The maximum allowable level of alcohol in the blood is 0 ‰ .
Parking
If you plan to travel in a rented car, remember that on the outskirts of cities you can park for free, and in the center you need to pay for the parking service. An hour of parking on average will cost € 0.2, a day - € 1.
Emergency and referral services
Emergency number - 112, 911
Fire Service - 101
Police - 102
Ambulance - 103
Car rental in Armenia with BookingCar - profitable, convenient, easy!
In case of any problems associated with the rental car, BookingCar will solve them as quickly as possible.
We will be with you 24 hours a day.
All you need is to contact us.
© Anastasiia Voloshina, 2016
Like this? Share in social networks: