Bookingcar offers a wide selection of car rental options in Agadir.
Here you can find a car of any class that best suits your needs.
Our prices are one of the best prices on the market.
See for yourself!
Professional support
Our professional call center will help you understand all the intricacies of car rental. We guarantee full support throughout the rental period.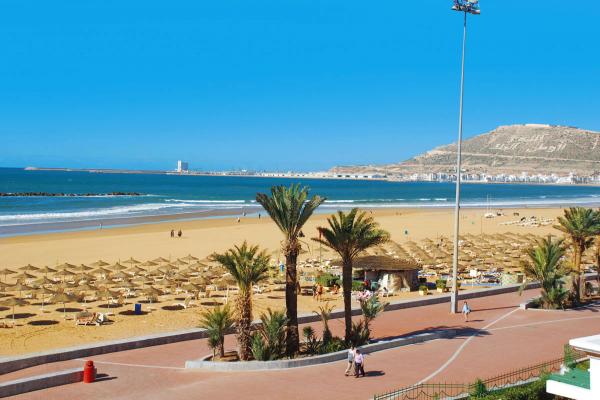 Agadir is one of the most popular resorts in Morocco, located on the shores of the Atlantic Ocean. A beach with a length of 6 kilometers is considered the best in the country. Women here may not cover their heads, and indeed you can safely dress in the traditional European style. For lovers of active pastime there are plenty of opportunities to spend unforgettable time: surfing, playing golf, horseback riding. Those who prefer a more measured rest will be able to spend time in one of the centers of thalasso or go on a trip to explore local attractions: Bird Valley Park, Salam Square, Lubnan Mosque, General Kettani Avenue, Mohammed V. Boulevard. Having visited one of the local restaurants of Agadir , it will turn out to try something from a fresh catch, for example, crayfish, spiny lobster, tuna, shrimp, lobster.
Bookingcar recommends:
Car rental at Agadir Airport
Airport Agadir Al Massira ( Agadir Al Massira Airport )
IATA code: AGA
Location: 25 km from Agadir
Official website: www.agadir-airport.com
Information: +212 5288-39152
The car rental service at the airport of Agadir is provided by Europcar, Easycar, AirCar, Budget, FoxCar. Car rental desks are located in the arrivals hall. Outdoor parking is also available near the airport.
What to see in Agadir: interesting sights of the city
Lubnan Mosque
Ave des forces armees royales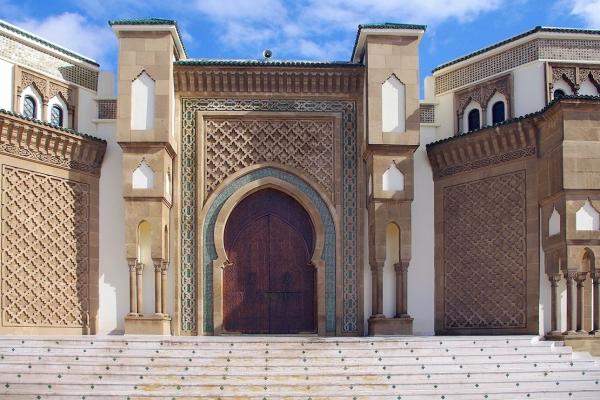 Having rented a car, go to see the pride of Agadir - the Lubnan Mosque. In the middle of the last century, it was destroyed during an earthquake, and then restored to the nearest millimeter. Approaching, you can see the minced minarets that adorn the shrine tower, colorful mosaics on the walls with national motifs, a relief cedar entrance door with carved paintings. Entrance to the mosque is allowed for those who profess Islam, but everyone can walk around and see the magnificent facades with geometric ornaments.
Berber Museum
Ave Hassan, 2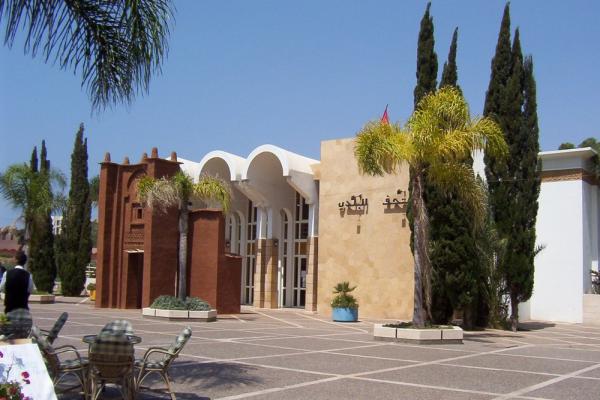 You will get acquainted with the daily life of the Berbers and learn about traditional things during an excursion to the Berber Museum. In three halls, about 1000 unique exhibits are presented, including ceramics, jewelry, carpets, wooden doors of dwellings. The guide will not only conduct a small historical educational program, but also talk about the meanings of certain ornaments and decorations. On the ground floor there is a room for temporary exhibitions.
Bird park
Boulevard du 20 aout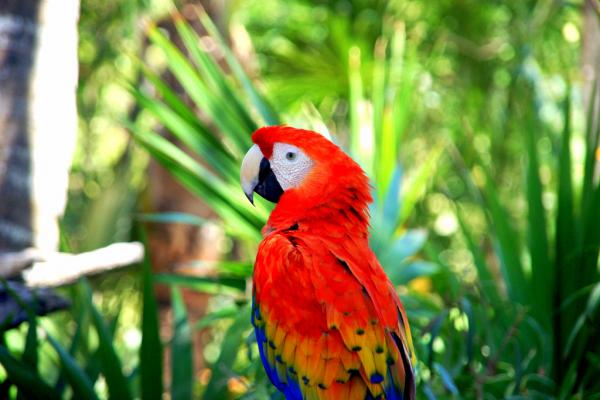 For family fun, you can head to Bird Park. Walking along the wide avenues, laden with greenery, you will see llamas, rams, deer, gazelles, monkeys, flamingos, cockatoos, lovebirds. Guests can also feed mountain goats and watch birds of prey. The park has a playground with a sandbox and benches at the fountain. You can get here in two ways: from the ocean and from the main street.
El Ahad Market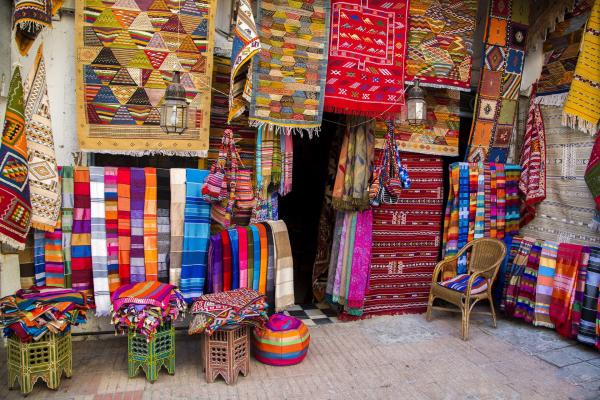 One of the spectacular places of Agadir is the market of El Ahad, which is considered the 3rd largest in North Africa. Interestingly, it combines about 6,000 stores and works all day without interruption. What you can not find here: kitchen utensils, clothes, furniture, jewelry, spices, food. It sells completely unique gizmos, for example, Moroccan lamps, handmade items carved from wood. Getting to the bazaar is more convenient with a rental car.
Kasbah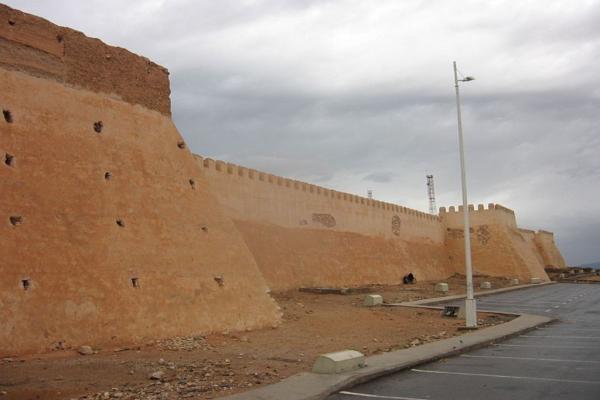 Built in the middle of the 16th century, Kasba still attracts hundreds of thousands of tourists coming to Agadir. Neither the weather nor the length of the route is an obstacle for those who want to see the most picturesque views of the city and port, to inspect buildings that were once famous for their powerful bastions, winding streets and a large population. On the hill you can see the inscription "God, Country, King", which in the dark is illuminated, like the walls of the fortress, with blue lights.
Near Agadir: the best car routes
Medina
4 kilometers from Agadir is the small town of Medina, which is often called an open-air museum. In the middle of the last century, it was part of Agadir, but due to the earthquake, it was significantly destroyed. Today, having fallen into this historical attraction, one can for certain understand how the Medina was arranged: narrow streets, thematic products, cafes, workshops perfectly convey the spirit of Moroccan culture. If you want to buy souvenirs, you should look into the shops with jewelry, wood, fabric, lovers of local delicacies should definitely visit the national cafe. Lovers of vibrant architecture and natural attractions will surely enjoy exploring small, cozy private houses and strolling through the exotic garden.
Souss Massa National Park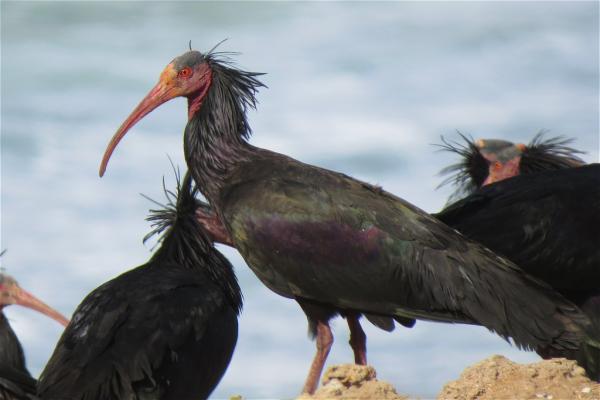 Hire a car and go on an excursion to one of the most unforgettable places in the vicinity of Agadir - Souss Massa National Park. The idea of ​​creating the park arose in 1991, when it was noted that migratory birds often gather on the banks of the Mass and Sus rivers due to warm winters. The park is unique in its kind: it is here that the last bird population has survived, which does not have feathers (ibis) on its head. The favorable territory contributed to the reproduction of endangered animals, so special attention is paid to the maintenance of the park. In addition to ibis, you can find flamingos, reptiles, gazelles, butterflies, wild boars, ostriches, antelopes. The uniqueness of the place also lies in the fact that rare plants belonging to the species of endangered species live here in natural conditions, and the laid trails are considered to be an excellent destination for ecotourism.
Tazenaht Village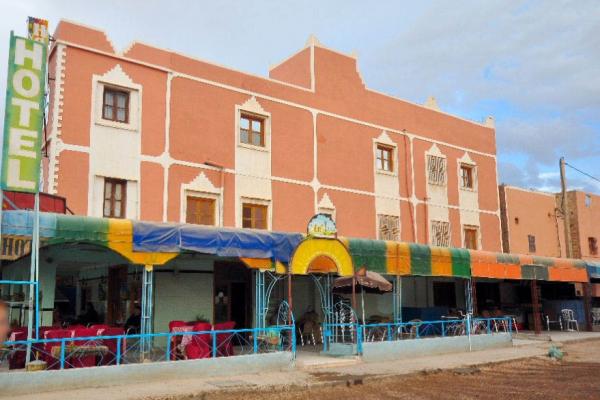 You can go to the village of Tazenaht if you are not so much eager to see memorable places as to buy products of the local light industry as a gift to your relatives or to improve your home. The village is famous for the production of Ouzgita and Glaoui carpets, the manufacture of which uses saffron, knitting patterns, observing national traditions. The most memorable event will be a visit to the local market. On Thursdays and Fridays, a real auction is organized here, where you can buy the coveted carpet at a very attractive price.
Bert Flint Museum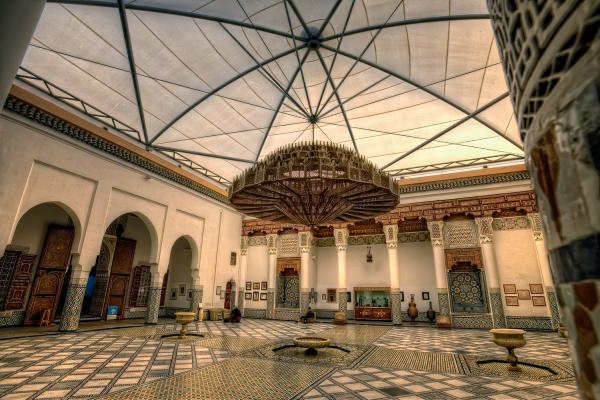 Several decades ago, the museum of the same name was opened in the house of the famous traveler Bert Flint. Bert traveled to many countries in his life, but Morocco left the greatest imprint. Then, at the call of his soul, he decided to collect exhibits that were significant for local culture. It took more than one year to put together an entire exhibition. When the traveler realized that the number of exhibits was really huge, he decided to open a museum. Today, during a tour of the Bert Flint Museum, tourists can see the products of Berber artisans, tools, musical instruments, national clothes, carpets with a centuries-old history.
Agadir reservoir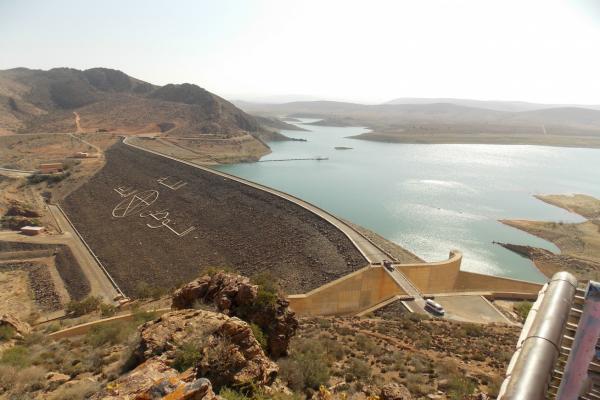 You can diversify your tourist route on a hot day by going to the Agadir reservoir. It is considered one of the largest freshwater, although it was built as part of a national program to provide the population with drinking water. The picturesque views opening from the observation deck will certainly impress, so when setting off on a trip, it is worth arming yourself with a camera. You can visit the reservoir with a sightseeing tour of the surrounding area or, having rented a car, go sightseeing yourself.
Food: atmospheric restaurants, cafes and bars
Patisserie tafarnout
Av hassan ii imm tigouramine www.facebook.com/Tafarnout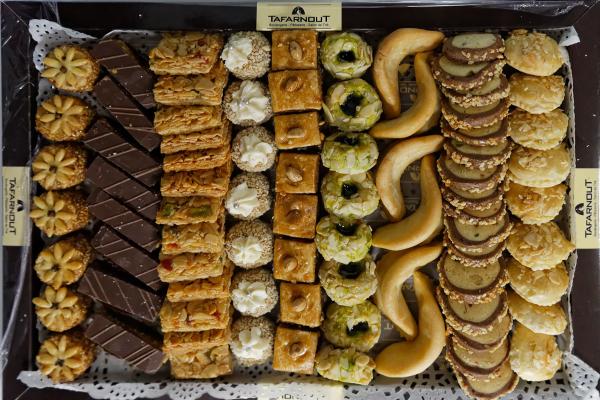 If you like to wake up early in the morning, drink strong coffee with fresh pastries, go to Patisserie Tafarnout for breakfast. The institution opens its doors from 6 in the morning and entices visitors with incredibly tasty smells. It is rarely crowded, so you can slowly enjoy the morning romance. The staff welcomes and recommends what to try. Advice will come in handy, especially if you first visited Patisserie Tafarnout. By the way, you can not only enjoy your favorite desserts in a coffee shop, but also take them with you.
Pure passion restaurant
02 m 1 Residence N ° | Complexe Marina www.purepassion.ma

For any occasion, whether it is a family dinner, a celebration of an important event or a business meeting, Pure Passion Restaurant is suitable. The menu offers French cuisine, Mediterranean, a separate section - gluten-free dishes and dishes for vegetarians. Scallops with shrimp, octopus, signature dessert - beyond praise. A transfer service is available in the restaurant, having notified about this at the time of booking, the restaurant driver will pick you up from the hotel at any convenient time.
Le tapis rouge restaurant
Complexe Tamelalt www.facebook.com/Tapis-rouge-agadir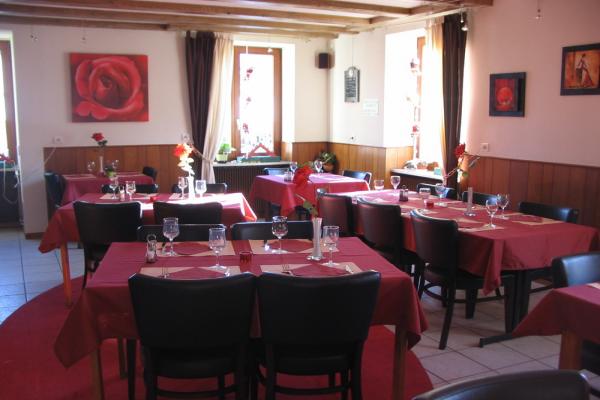 When traveling in a rented car, do not deny yourself the pleasure of visiting the Le Tapis Rouge Restaurant with Moroccan cuisine. It has a wide variety of dishes, so whatever your gastronomic preferences. There is definitely something to get enough of. It is worth trying beef with mushroom sauce, duck dishes, seafood, and for dessert - an apple pie with ice cream. Parking is available near the restaurant.
Le petit pecheur
Cite Al Houda www.facebook.com/lepetitpecheur.agadir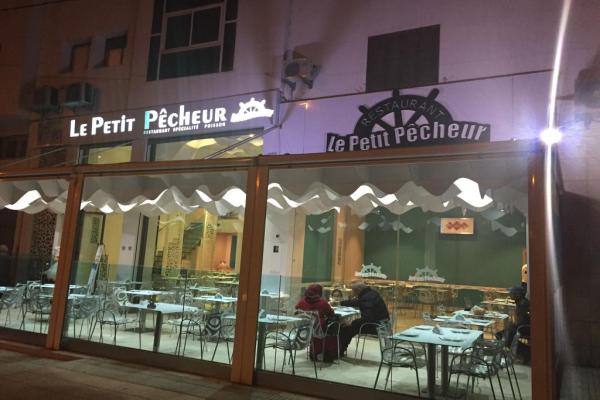 Fans of excellently prepared seafood or those who want to fully enjoy the local cuisine should visit Le Petit Pecheur. A huge selection of fish, signature sauces, large portions - all this can be considered the key to the popularity of the institution. The cozy interior and professional work of the staff, which is attentive to each visitor, add a pleasant impression. The restaurant is suitable for gatherings with friends or for a family dinner.
El toro
N ° 7 Front de Mer Agadir | Sea front www.restaurant-eltoroagadir.com/galerie.html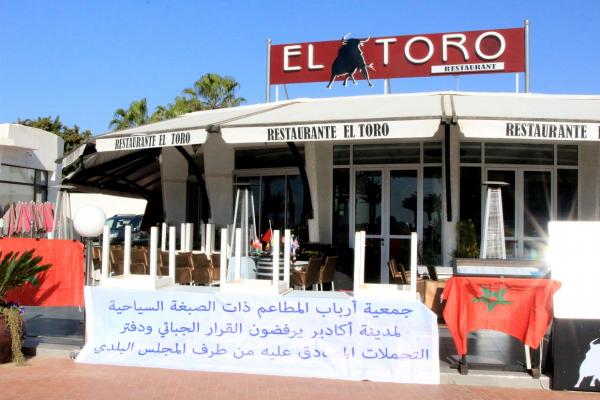 One of the popular dining venues in Agadir is the El Toro Restaurant. This is one of the few places where you can try delicious soups, after which you probably will not want anything else. And if you are too hungry, be sure to order fish from a fresh catch. As a drink, you can try a fruit cocktail or wine (in choosing it is better to trust the waiter). Qualified staff will make sure that you receive the order as soon as possible and are satisfied with all the dishes offered.
Where to live: comfortable hotels in Agadir
Tikida golf palace
km 7, route de bensergao, po box 901
+212 676-162624 www.tikidagolfpalace.com double room - from € 105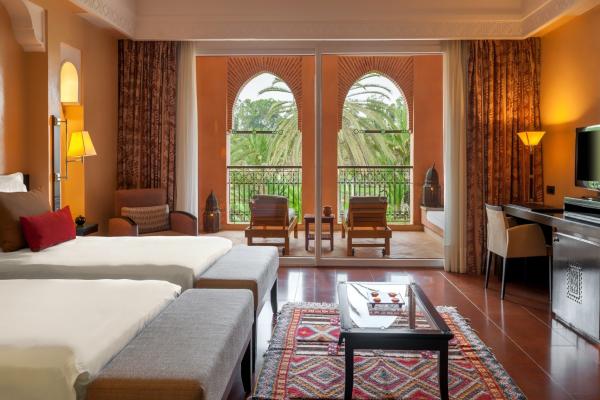 Tikida Golf Palace - an elite hotel in the national style for those who want to relax from city life. It is especially popular among golf lovers. The hotel has a beautiful field, which will be appreciated even by high-level professionals. You can spend your leisure time in the pool or at spa treatments. Guests are invited to visit the excellent hammam and peeling. In order to get to the main attractions, it is worth renting a car (there is free parking on site).
Robinson club agadir
Chemin des Dunes Founty 2
+212 5282-19494 www.robinson.com double room - from € 160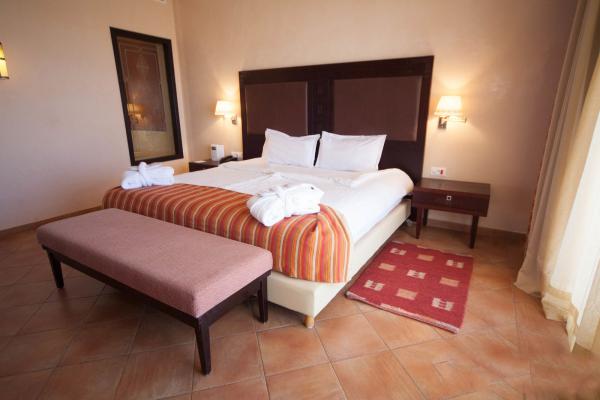 Those who value comfort in every detail and first-class service should opt for Robinson Club Agadir. The hotel has a huge area for walking, the restaurant offers gourmet food for every taste, in the evenings shows are organized for true entertainment lovers. The staff quickly responds to any requests and helps to resolve troubles. The hotel is so well equipped that, if desired, during the whole rest you can not leave it.
Riad villa blanche
50 Baie des Palmiers secteur | Cite Founty, Sonaba
+212 5282-11313 www.riadvillablanche.com double room - from € 135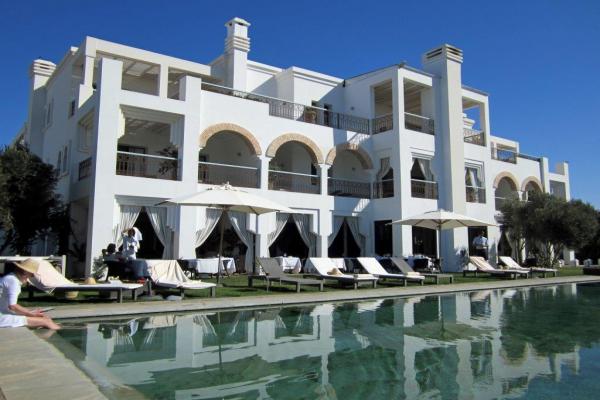 If you want to have a romantic time with your soulmate, then Riad Villa Blanche is for you. The rooms are spacious and have a special cozy atmosphere. The staff works tirelessly so that each guest feels special and can have a good rest. Going to the spa, you will certainly be inspired by how pleasant scents and candles help to relax and tune in a positive way. In the fitness center and pool, you can tone your muscles and get a boost of energy.
Les dunes d´or
Secteur Balneaire
+212 5288-29900
double room - from € 109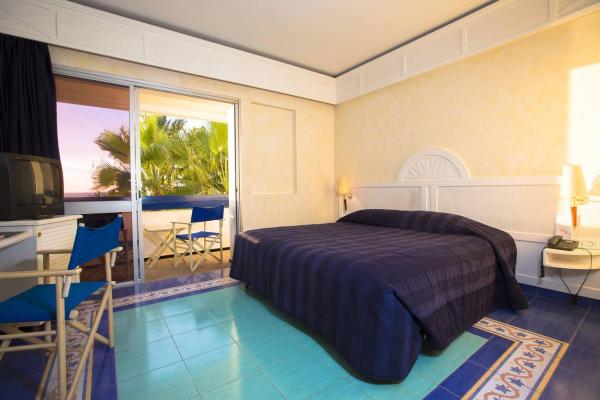 If you plan to travel by renting a car, Les Dunes d´Or is perfect. Guests are offered a full range of services to feel comfortable and unforgettable relax. The rooms are always cozy, you can see the beach from the windows. The hotel has a spacious heated pool, spa area, fitness center, free parking. The main reason is that you will have a great time - the attentive attitude of the staff and the willingness to come to the rescue in any matter.
Royal Mirage Agadir Hotel
Boulevard Mohammed V
+212 5243-51000 royal-mirage-agadir.hotels-agadir.com double room - from € 70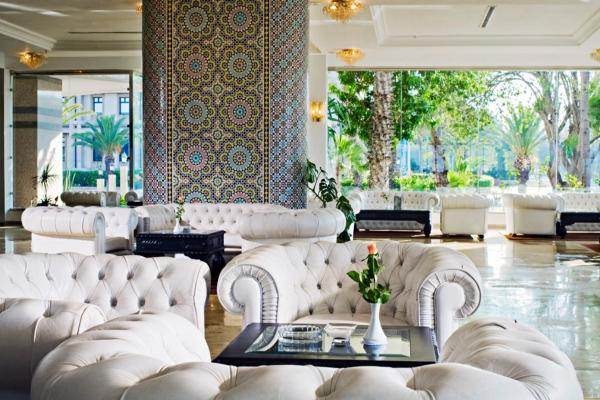 Royal Mirage Agadir Hotel is a great option at a more reasonable price. The staff warmly welcomes, helps to quickly accommodate. The rooms are small, but comfortable and clean. The restaurant offers a varied breakfast for every taste. The hotel has its own beach, in the evenings there are animated shows where both adults and children will have fun. For a fun pastime, a fitness center, tennis court and swimming pool are equipped.
Where to park a rented car in Agadir
Car rental in Agadir with BookingCar - profitable, convenient, easy!
In case of any problems associated with car rental in Agadir, BookingCar will solve them as quickly as possible.
We will be with you 24 hours a day.
All you need is to contact us.
© Anastasiia Voloshina, 2017
Like this? Share in social networks: