Best car rental prices in Kuala Lumpur, Airport
Econom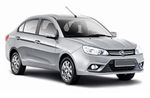 suitable for traveling in the company of 3-4 people
Standard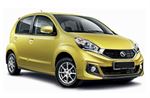 suitable for traveling in the company of 4-5 people
Luxury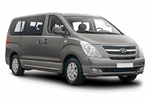 suitable for traveling in the huge company
Van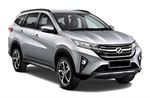 Jeep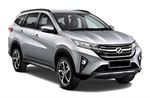 Explore Kuala Lumpur in a hire car
Four reasons to get a rental car at the airport
The best prices
Largest selection
You save on transfers
The ability to receive and return a car at any time
Car hire at Kuala Lumpur Airport
Kuala Lumpur International Airport - scheme
IATA Code: KUL
Location: 50 km from the city center
Official site: www.klia.com.my
Information: + (60 3) 877-620-00
Kuala Lumpur International Airport is the largest in Malaysia and throughout Southeast Asia. Almost 40 million people use this air gate every year to enter an amazing exotic country, rich in historical monuments of ancient culture and unique representatives of flora and fauna. To get 50 km from the airport terminal to the capital, which is a city that amazes with a mix of cultures and grandiose skyscrapers, a rented car will help the rental leaders on Bookingcar.Taking into account the impressive size of the city and the many cultural and natural attractions outside, a rental car is the most profitable solution.
The air harbor is no less modern than Kuala Lumpur itself. Its building was built by the wonderful architect Kisho Kurokawa, who managed to meet the high requirements of a metropolis with a human thirst for nature - in a huge ultramodern building there was a place for an island of rainforest, where travelers can spend time waiting for a flight. This building is the main terminal, which performs the basic functions of receiving and sending passengers. In the auxiliary terminal, guests can relax in the room of one of the comfortable hotels and shop in the duty-free zone and world-class stores.
The terminals are interconnected by rail, along which a train to the city center follows. If you plan to get to the airport by train, you can check in and check in your luggage at a special counter at the central station. The express train can be reached in just half an hour and for about 500 rubles. Approximately the same amount will have to be paid for a taxi to the city center, but it is worth considering the traffic jams that are typical for a metropolis. A bus ride will cost several times cheaper, but it will also take much longer than an express train.
We will be with you 24 hours a day.
All you need is to call +44 (20) 8089-82-32 .
Bookingcar offers a range of car rental options at Kuala Lumpur Airport
With us you can choose a car of any class that best suits your needs.
Our prices are one of the best prices on the market.
See for yourself!
Professional support
Our professional call center will help you understand all the intricacies of car rental. We guarantee full support throughout the rental period.
Other locations in Kuala Lumpur:
Rental companies in Kuala Lumpur, Airport:
Reviews
It took a long time to return the deposit, almost 3 weeks. I called and said that it depends on the distributor. Everything else is fine.
Mikheev Albert

, 16 November 2020
Daniil Andreevich

, 20 October 2017
The list of distributors that were represented in the city was unknown to me, so I was looking for something in between. Reviews for Galaxy Asia Car Rental were not bad, and the price I was quite satisfied. The specialist of the company promised that the car will be issued on time, warned of a large run. For me it was not a problem, especially since I booked a car for 4 days, and then kept my way to Bali. I liked the car, despite the high mileage was in excellent condition.