Best car rental prices in Hanoi, International Airport
Standard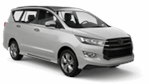 suitable for traveling in the company of 4-5 people
Van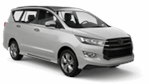 Jeep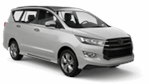 €
333.54
price for 3 days
Personal driver

Local taxes
Ford Transit Minibus

or similar

Standard
Select
€
319.57
price for 3 days
Personal driver

Local taxes
Toyota Innova

or similar

Van
Select
€
319.57
price for 3 days
Personal driver

Local taxes
Toyota Innova

or similar

Jeep
Select

€
461.94
price for 3 days
Insurance against accidents

Third Party Liability Insurance

Insurance against theft
Toyota Innova

or similar

Standard
Select
€
461.94
price for 3 days
Insurance against accidents

Third Party Liability Insurance

Insurance against theft
Toyota Innova

or similar

Van
Select
€
461.94
price for 3 days
Insurance against accidents

Third Party Liability Insurance

Insurance against theft
Toyota Innova

or similar

Jeep
Select
Explore Hanoi in a hire car
Four reasons to get a rental car at the airport
The best prices
Largest selection
You save on transfers
The ability to receive and return a car at any time
Car rental at Hanoi Noi Bai Airport
Hanoi Noi Bai International Airport - scheme
IATA Code: HAN
Location: 45 km from the city center
Official site: noibaiairport.vn
Information: + 84 (04) 358-766-11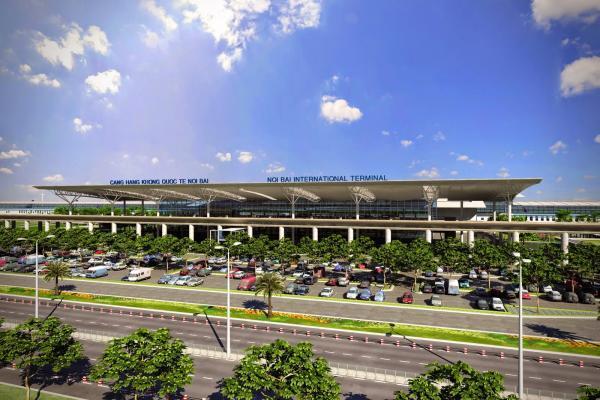 Hanoi International Airport is the main airport in the northern part of the country and the third largest in terms of volume and passenger traffic throughout Vietnam. In 2010, the capital of Vietnam celebrated its millennium, having been for all these years both under Chinese rule and as part of the French colony. The old city gives you the opportunity to penetrate the local flavor in the narrow streets, try traditional dishes and buy silk and exotic fruits in the market at Lake of the Returned Sword. If you want to truly discover and experience Hanoi, rent a car on Bookingcar.su to drive along the Hongha River, linger at pagodas and Catholic churches, admire the Quangba flower market and relax in the quiet of the picturesque park of the Temple of Book Wisdom.
The four-story terminal building was built in 2001 in the Vietnamese style in the form of a pagoda and combines traditional motifs with modern trends and materials. The first and second floors have arrival and departure zones, and the upper floors are occupied by Duty Free shops, souvenir shops, cafeterias and restaurants serving Asian and international dishes. The comfortable waiting area has drinking fountains and free Wi-Fi.
The cheapest way to get to the center of Hanoi after arriving at the airport is to catch a bus waiting at the bus stop at the exit of the arrivals area. They depart every 20 minutes from 5.00 to 22.00. A bus ticket equipped with air conditioning costs 5 Vietnamese dong (baggage is paid extra). More expensive - about 450 thousand Vietnamese dongs - a taxi ride will cost, which is nevertheless more convenient for those traveling with their family with a lot of luggage. However, given the complexity of communication with taxi drivers who do not speak English, and problems with orientation in an unfamiliar city, it is more reasonable to take care of a transfer to a booked hotel.
Gas station No. 1: Cây xăng Phú Cường - Tân Trại, Phú Cường
Gas station No. 2: Kho nhiên liệu bay Petrolimex Nội Bài - Phú minh
Gas station No. 3: Cây xăng Phú Minh - Phú minh
We will be with you 24 hours a day.
All you need is to call +44 (20) 8089-82-32 .
Bookingcar offers a range of car rental options at Hanoi Noi Bai Airport
With us you can choose a car of any class that best suits your needs.
Our prices are one of the best prices on the market.
See for yourself!
Professional support
Our professional call center will help you understand all the intricacies of car rental. We guarantee full support throughout the rental period.
Other locations in Hanoi:
Rental companies in Hanoi, International Airport:
Reviews
Hanoi turned out to be a friendly city and it was lucky with a car !!
Alison Parker

, 14 February 2019