Best car rental prices in Los Angeles
Econom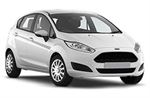 suitable for traveling in the company of 3-4 people
Standard
suitable for traveling in the company of 4-5 people
Luxury
suitable for traveling in the huge company
Van
Jeep
Explore Los Angeles in a hire car
Car rental in Los Angeles to get around faster.
When you go to Los Angeles you will see that transport is legion in this city, but to go from one point to another, it is generally necessary to take different public transport, which can quickly waste your time. Car rental in Los Angeles is therefore the best solution for getting around quickly.
What to do in Los Angeles?
Los Angeles is a city that never sleeps, night and day you will always find something to do there, so why not start with the most famous visit, that of the famous stars of Hollywood Boulevard. Walk there where many stars have also walked and find out who is present on this superb street.
Venice Beach is a point that you should know, because you have probably already seen it in a film or TV series. This Los Angeles beach brings together all the clichés, like bodybuilders training on the beach or people skating by the sea.
Also consider visiting the Hollywood studios and discovering what is behind the most impressive films in the cinema. A visit that will delight young and old alike!
The Griffith Observatory should be a must during your visit to Los Angeles, not only because it allows you to see the whole city, but also because you can see the famous Hollywood sign there.
Or rent a car in Los Angeles?
Car rental in Los Angeles can be done directly on our online comparison site Bookingcar Europe, which allows you to book the vehicle of your choice at the best price, then pick it up at the airport, in the center of Los Angeles or at different other points.
Locations in Los Angeles:
Rental companies in Los Angeles:
Reviews
We had a car with a mileage limit. It seemed unimportant, but in the end we rolled out much more, next time we will select a car with unlimited mileage.
Tugra Adivar

, 23 November 2020
It is convenient to use this site for renting cars of different classes for various reasons, one of them is that the support service works normally. You can write in support chat. All my questions were resolved remotely and promptly. I think in modern conditions this is extremely important. there is another alternative - to independently study all the information that is on the site. If you wish, you can find all the answers to your questions.
Raymond Sims

, 15 July 2020
If you need support on the road, then you need to pay separately
Aria Carter

, 04 July 2020
Provide worthy service. I want to come back again
Denis Aleksandropolus

, 04 May 2018
If I plan to leave and there are no strict restrictions on the cost, as, for example, it happens on business trips, I take cars from the company Thrifty. A lot of different cars with different pricing policies. Everything that the soul desires can be found here. Last time I booked KIA OPTIMA. Terms of rent as always profitable, though it was not very convenient to take the car. Last time I took NISSAN ROGUE. Less like the car.
Yan Artemov

, 04 December 2016