Best car rental prices in Turkey
Mini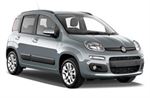 suitable for traveling in the company of 2-3 people
Econom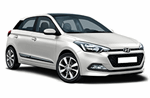 suitable for traveling in the company of 3-4 people
Standard
suitable for traveling in the company of 4-5 people
Luxury
suitable for traveling in the huge company
Estate
Explore Turkey in a hire car
Turkey is not only five-star hotels with an all-inclusive system. It is also the legendary city, such as Troy and Ephesus, it is the world's first mausoleum, the ruins of theaters, libraries, and Cleopatra's bath. If you are a lover of active leisure, rent a car. Compare prices on top rental companies in Turkey, you can use the service Bookingcar.su. Its advantages are profitable offers and clear interface.
The direction of tourist routes depends on preferences. If you want to see "real" Turkey with noisy markets, ancient mosques and magnificent palaces, go to Istanbul. Prefer to combine business with pleasure? Go to Izmir: here is a modern business center, excellent beaches and a lot of significant places for the Turkish history. If you want to walk in the footsteps of the great Ottoman rulers, you should definitely visit Bursa. For a measured rest in prestigious hotels and the best places go to Antalya or Marmaris. Whatever Turkish city you choose, by all means walk along the fashionable malls, bargain in the market and buy local jewelery.
Reviews
Filters are thought out for five points.
Fedor Pala

, 07 September 2022
I used to use other rental companies, then I discovered Bookingcar. Called to check the working methods. They didn't impose anything, all the conditions are transparent, all partners are stable, this prompted me to make a reservation. Now this is my favorite company.
Jonsson Rickard

, 07 September 2022
Even at large rental companies, prices are not as interesting as those of an aggregator. We are pleased to work with Bookingcar.
Olsen Carl

, 07 September 2022
Very convenient website for booking
Bendzhamin Krossman

, 13 September 2018
A good selection of cars for the holidays. Booked HYUNDAI I10 for the holidays, though confused the price. Lived as if did not give out a faulty car. But everything was in the best shape. Inside everything is clean, the navigator, the air conditioning worked perfectly. There were no noises or any extraneous sounds. In general, the car is very satisfied.
Matvey Yakovlev

, 20 July 2018
Lucky with the rental company. I have kept my contacts, I will apply again.
Nadezhda Borisova

, 18 July 2018
I liked that as soon as my husband and I applied to the company, the specialist immediately answered all our questions and sent out proposals that suited us. The car was given out at the time that we pointed out, they took it away fast enough. Just arrived at the hotel, when the settlement began.
Kholli Krofton

, 18 July 2018
He did without the help of a consultant when booking. Everything is available.
Pavel Morkovin

, 05 June 2018
As always, everything is super
Sofiya Kostyleva

, 13 April 2018
There is nothing to complain about. All perfectly
Svetlana Evgrafova

, 02 April 2018