The best deals
Respected car rental companies
Theft and accident insurance
Security deposit insurance
Explore Porto in a hire car
Rent a car from Firefly in Porto and be guaranteed a top class service. Sunny and picturesque Portugal offers tourists a wealth of sights to see, whilst BookingCar-Europe.com offers a vehicle fleet for all tastes. Stay outside the city wherever you like when using hire car services from Firefly in Porto.
Car rental is easy with BookingCar
wide variety of car rental options
Bookingcar offers a wide range of car rental options. With us you can choose a car of any class that best suits your needs.
Our prices are among the best on the market. See for yourself!
Professional support 24/7
Our professional call center will help you understand all the intricacies of car rental. We guarantee full support throughout the entire rental period.
---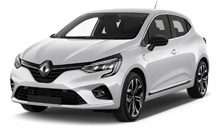 price for 3 days
€

200.25
Select
price for 3 days
€

213.60
Select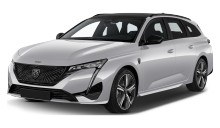 price for 3 days
€

298.14
Select
Reviews
Irina Yuditskaya

2020 - 01 - 11
Rating BookingCar:
Rating Firefly:
I'm sure that my situation was suitable for those for which insurance is supposed to cover expenses, but I beat everything so that I paid for everything. I'm very upset that everything turned out that way, but still I am more inclined to believe that the fault here is not the distributor, but the insurance company. I will not take insurance here anymore, either I can do without it at all, or take it elsewhere
Dasha Vasilchik

2018 - 12 - 16
Rating BookingCar:
Rating Firefly:
I rented NISSAN SENTRA 1.8. The rental price is low, but for comfort I will not say that everything was excellent. Next time I will book a higher class car.
Igor Ignatev

2018 - 03 - 27
Rating BookingCar:
Rating Firefly:
I booked a car here solely because of the low price. I can not say that the service is straight wow and super, but it's not bad for that kind of money. Expecting something "over" is not worth it.