Best car rental prices in Madeira
Standard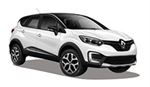 suitable for traveling in the company of 4-5 people
Estate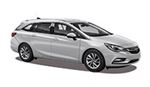 Van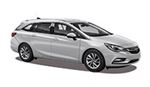 €
228.02
price for 3 days
Insurance against accidents

Third Party Liability Insurance

Insurance against theft
C VOLKSWAGEN GOLF

or similar

Standard
Select
€
261.62
price for 3 days
Insurance against accidents

Third Party Liability Insurance

Insurance against theft
D SEAT LEON SW

or similar

Estate
Select
€
261.62
price for 3 days
Insurance against accidents

Third Party Liability Insurance

Insurance against theft
D SEAT LEON SW

or similar

Van
Select
€
276.00
price for 3 days
Insurance against accidents

Third Party Liability Insurance

Insurance against theft
C VOLKSWAGEN GOLF

or similar

Standard
Select
€
360.00
price for 3 days
Insurance against accidents

Third Party Liability Insurance

Insurance against theft
D SEAT LEON SW

or similar

Estate
Select
€
360.00
price for 3 days
Insurance against accidents

Third Party Liability Insurance

Insurance against theft
D SEAT LEON SW

or similar

Van
Select
Explore Madeira in a hire car
With its rich history, is a city like no other. Rent a car with Hertz to fully experience what the city has to offer. The statistics and reviews from other clients show Hertz is the most reliable company with which to hire a vehicle.
Reviews
Rented more than once. Responsible distributor.
Khose Luis

, 16 November 2020
I needed a car, but I couldn't find anything nearby. I turned to a consultant for help. I was told that due to the fact that the city is small, there are no rental offices. So I had to go to the next one and pick up the car there. I had already planned the flight back so that at the airport and the car was returned, I had to change the place of departure because of this.
Evgeniya Zubareva

, 01 October 2020
He was skeptical of the reviews that he had heard, so he wanted to take a car for the sake of principle and expose the company. In fact, I found only a flaw in the queue at the checkout counter, and if we talk about the car, they gave out very good. As if they knew that I was radical. Now one more business trip is planned, let's see how much further I will be satisfied with the service.
Vladislav Borodulin

, 04 February 2019
Our hotel in the list of racks issue was not, but managed to agree that the car was delivered there.
Sasha A.

, 19 December 2018