Best car rental prices in Lisboa
Mini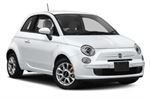 suitable for traveling in the company of 2-3 people
Econom
suitable for traveling in the company of 3-4 people
Standard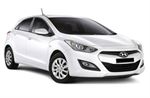 suitable for traveling in the company of 4-5 people
Luxury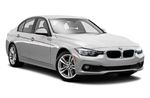 suitable for traveling in the huge company
Estate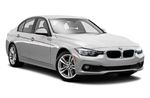 Insurance against accidents

Third Party Liability Insurance

Insurance against theft
Fiat 500

or similar

Mini
Select
Insurance against accidents

Third Party Liability Insurance

Insurance against theft
Renault Clio

or similar

Econom
Select
€
110.82
price for 3 days
Insurance against accidents

Third Party Liability Insurance

Insurance against theft
Hyundai i30

or similar

Standard
Select
€
183.21
price for 3 days
Insurance against accidents

Third Party Liability Insurance

Insurance against theft
BMW 3 Series

or similar

Luxury
Select
€
183.21
price for 3 days
Insurance against accidents

Third Party Liability Insurance

Insurance against theft
BMW 3 Series

or similar

Estate
Select
€
101.57
price for 3 days
Insurance against accidents

Third Party Liability Insurance

Insurance against theft
Fiat Panda

or similar

Mini
Select
€
112.57
price for 3 days
Insurance against accidents

Third Party Liability Insurance

Insurance against theft
Seat Ibiza

or similar

Econom
Select
€
134.52
price for 3 days
Insurance against accidents

Third Party Liability Insurance

Insurance against theft
Fiat 500X

or similar

Standard
Select
€
271.59
price for 3 days
Insurance against accidents

Third Party Liability Insurance

Insurance against theft
Lexus IS 250

or similar

Luxury
Select
€
271.59
price for 3 days
Insurance against accidents

Third Party Liability Insurance

Insurance against theft
Lexus IS 250

or similar

Estate
Select
€
143.37
price for 3 days
Insurance against accidents

Third Party Liability Insurance

Insurance against theft
Fiat 500

or similar

Mini
Select
€
143.52
price for 3 days
Insurance against accidents

Third Party Liability Insurance

Insurance against theft
Renault Clio

or similar

Econom
Select
€
143.65
price for 3 days
Insurance against accidents

Third Party Liability Insurance

Insurance against theft
Hyundai i30

or similar

Standard
Select
€
341.36
price for 3 days
Insurance against accidents

Third Party Liability Insurance

Insurance against theft
BMW 3 Series

or similar

Luxury
Select
€
341.36
price for 3 days
Insurance against accidents

Third Party Liability Insurance

Insurance against theft
BMW 3 Series

or similar

Estate
Select
Explore Lisboa in a hire car
Dreaming of heading to for something special? Then rent a car with Guerin and do everything you plan to do. Be comfortable getting around and make life easier by booking a hotel with free parking. Guerin even offers several hire car collection points, in addition to a wide selection of rental cars.
Reviews
pay attention to the withholding of a penalty for late return of the car
Loginov Z.

, 10 November 2020
I practice taking cars through this company if I have to travel a lot on business issues abroad. More often I take low-cost options, no one has yet canceled budget restrictions. Machines are quite normal, if you imagine how many people drive them.
Evgeniya Kirichenko

, 15 February 2019
When booking in the column "special wishes" I registered a couple of important points for myself. It was nice that they paid attention to it and did everything.
Alena Maksimenko

, 05 January 2019
It is good that you can make an advance payment at the time of booking, and pay the remaining amount to the car rental company upon arrival at the place of issue of the car.
Sylvia Best

, 11 November 2018