Bookingcar offers a wide selection of car rental options in Victoria
Here you can find a car of any class that best suits your needs.
Our prices are one of the best prices on the market.
See for yourself!
Professional support
Our professional call center will help you understand all the intricacies of car rental. We guarantee full support throughout the rental period.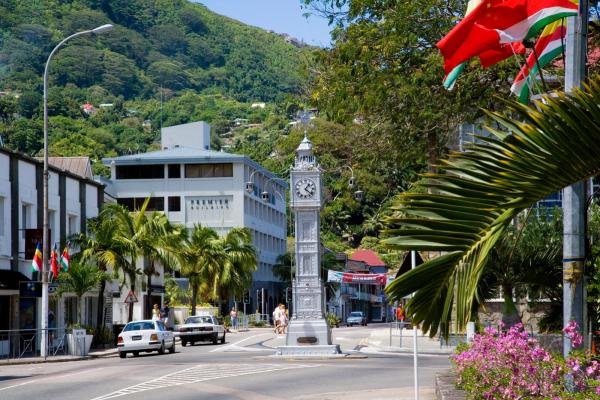 Victoria is the capital of Seychelles and the town with the highest concentration of historical and cultural attractions. This is one of the few places in the world where pristine nature has been preserved, time is still slowly flowing, and nature plays with a riot of colors. If, in addition to the ocean and water sports, you somehow want to diversify your leisure time, you should definitely visit Big Ben, take a walk along the famous Long Pier Street, and look into the Museum of History. It will definitely be considered a crime if you go to the same beach every day. There are a lot of them, so it's worth a ride along the coast and make sure everyone's genuine beauty. Authentic Creole cuisine with a wide variety of dishes and drinks deserves attention along with natural and cultural monuments.
Bookingcar recommends:
Car Hire at Victoria Airport
Seychelles International Airport ( Mahe Island Seychelles International Airport )
IATA code: SEZ
Location: 11 km from Victoria
Official website: victoria-seychelles.airport-authority.com
Information: +27 81 566 1419
The following companies provide car rental services at Victoria Airport: Hertz, Avis, Sixt. Rental car rental desks are located in the departure and arrival areas. Near the airport equipped with short and long-term parking.
What to see in Victoria: interesting sights of the city
Cathedral of the Immaculate Conception
Maradan str.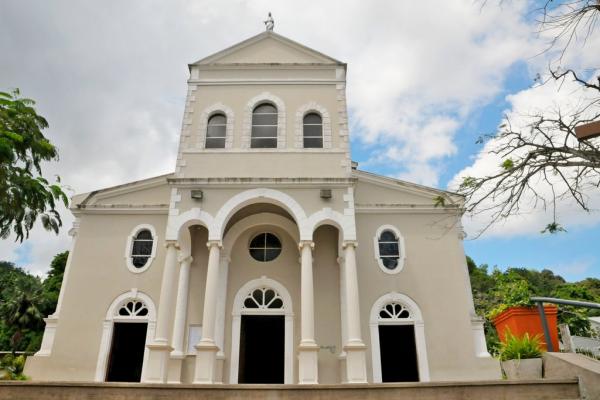 Having rented a car, first of all see the Cathedral of the Immaculate Conception - the main religious center of Victoria. It took more than 20 years to build the temple, and in the second half of the 20th century, it opened its doors to all believers. The cathedral complex consists of a magnificent garden, which literally envelops the shrine, the facade is decorated with watches that beat every half hour. The relics of Felix Paul (Bishop of Seychelles) and his tomb, designated by a memorial plate, are in the temple. Interestingly, regardless of religion, access to the shrine is permitted only to local residents. Tourists can stroll through the picturesque garden and explore the architectural monument from the outside.
Mont Fleury Botanic Garden
One of those places where you can relax your soul and body, to get closer to the pristine sources - the Mont Fleury Botanical Garden. Initially, it was created to preserve rare plant species, and today it is considered the main point of eco-tourism. What you can not see here, following the winding paths: a house with orchids, flying fruit mice, ancient giant turtles, sea coconut palm. By the way, some turtles are already more than 150 years old, and you can plant a palm tree with your own hands by buying grain in the garden.
Selvin Clark Market
Independence ave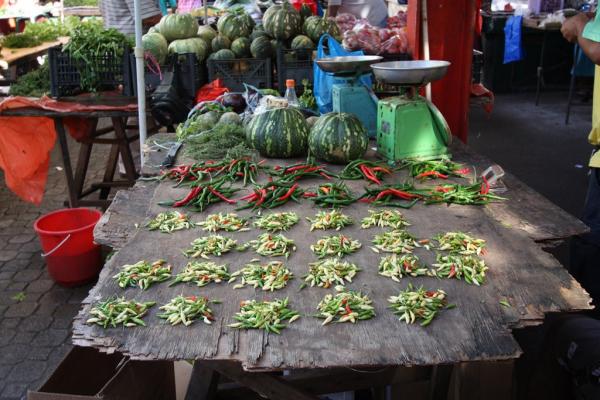 Victoria's most colorful and vibrant place is undoubtedly the Selvin-Clark market. On the rows with exotic fruits are sold different types of bananas, papaya, jackfruit, carambola, coconuts and much more. Tourists do not even know some names, but sellers politely explain everything and honestly advise eating fruit 2-3 days after purchase. At the fish rows you can buy all the tastiest of fresh catch: the inhabitants of the coral reefs, sharks, angel fish, tuna. You can immediately recognize the rows of spices by their incredibly bright aromas.
National Library
Francis Rachel Str www.national-library.edu.sc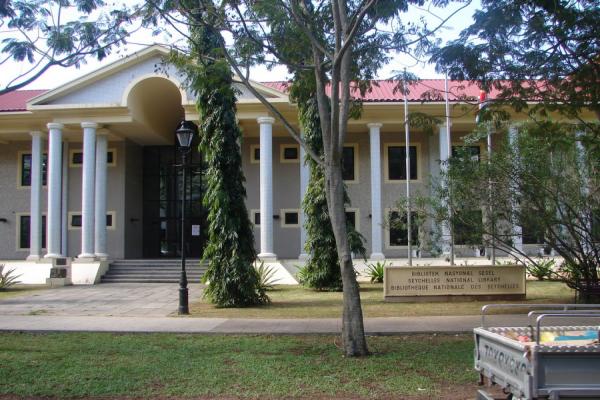 If you suddenly had a rest at the resort, the weather befalls you or you want to diversify your leisure time, you should visit the National Library. Here is an exhibition dedicated to Archbishop Makarios, who was sent to Seychelles in exile. In addition, the works of local artists: classics and contemporaries are exhibited. It will be interesting not only to look at the organization of the exhibition itself, but also to trace some typical elements in painting for this resort area. It will be more convenient to get to the place on a rental car.
Museum of Natural History
Independence Avenue near Albert Str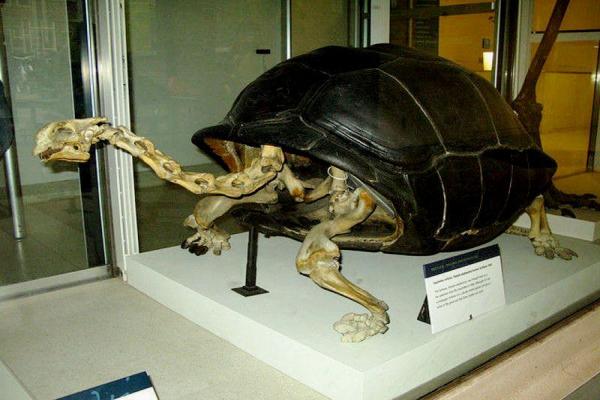 The Museum of Natural History is one of those places where you can spend an hour or two fun. A huge collection of crocodile skeletons, Coco de Mer nuts, insects, shells of giant turtles, corals, documents related to the history of the island - all this will certainly interest both adults and children. In other halls it will even be possible to inspect the remains of the ship found after the shipwreck of the mid-16th century and household items of ancient settlements.
Near Victoria: Best Car Routes
Craft village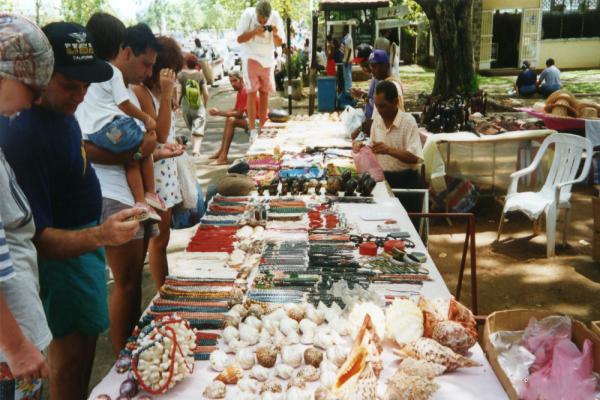 You can get acquainted with local gastronomic preferences, culture, and art by going to Kraft Village, where monuments of Creole architecture are preserved. Among the main attractions that are worth exploring - the old estate of Gran Kaz, built in the second half of the XIX century, Rosa Kaz - a typical building of a later period. You will be able to purchase handmade souvenirs in the numerous craft workshops, and by looking at the Mison de Coco shop you can buy souvenirs made from coconut. Having walked along the malls with ceramics, cotton scarves, household items made of wood, drop by a local restaurant, which is filled with unique delicious aromas and homeliness.
Garden of Jardin du Roi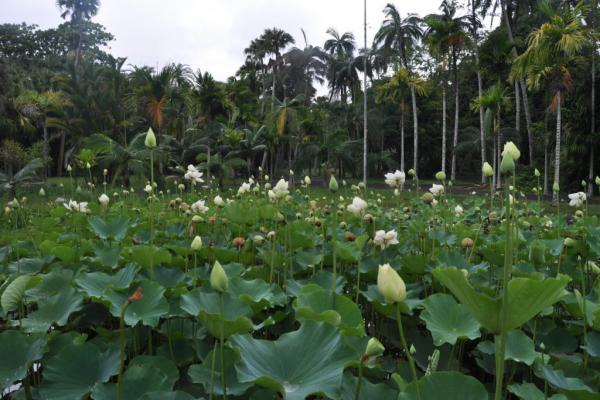 If you rent a car, you can go to the picturesque garden of Le Jardin-du-Roi, located in the Royal Bay. It was laid back in the XVIII century in the best French traditions in order to promote the trade in all kinds of spices on colonial lands. Walking in the garden it will be possible not only to enjoy unique aromas and spectacular landscapes, but also to learn about the history of plant growth, get acquainted with giant turtles, and acquire spices in a specialty store. Having examined the surroundings of the garden, take a look at the national restaurant for a tasting of home-made food, complemented by the same spices. At the entrance to the garden there is a map of the area, so even if you do not intend to take an excursion, but just want to spend an hour or two impressively here, you will definitely not be able to get lost in the spice garden. In which case an attentive hostess,
St. Anne's Island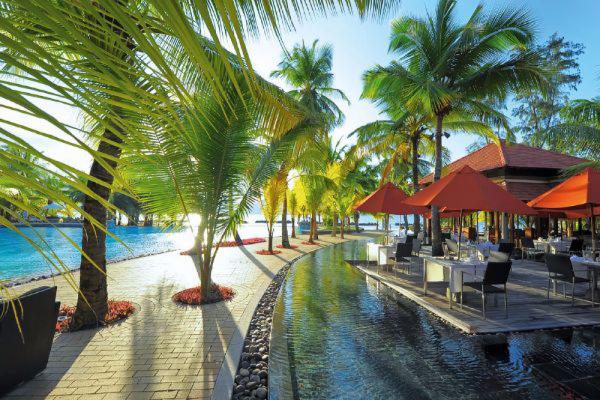 If you feel crowded in the capital, you want a change and a change of scenery, go to the island of St. Anne. It is considered uninhabited, the only ones you can meet here are the same tourists staying at the hotel. At first it may even seem boring, but the opportunity to sunbathe under the graceful coconut palms, try to break through the thickets of wild cinnamon, go diving or fly on a hang glider will certainly brighten up your leisure time. Stock up on literary novelties and enjoy your vacation lying on the white sand in silence, which is occasionally disturbed by the sound of waves.
Praslin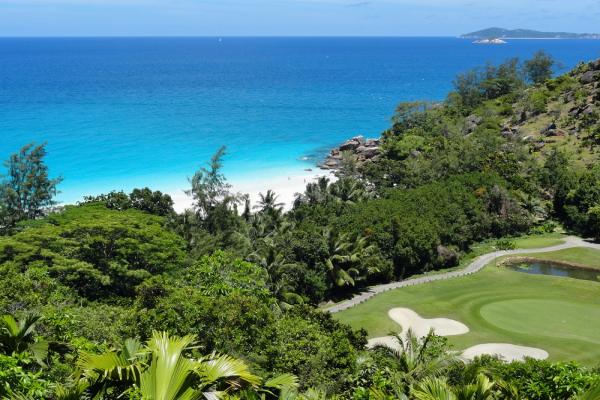 Another paradise of Seychelles is the island of Praslin, famous for its deserted beaches and incredible landscapes. The main attractions here are guided tours of the Val de Mae National Park, where more than 7,000 unique Coco de Mer palm trees and the Black Pearl farm grow. Fans of extreme pastimes can dive under the water and explore the so-called "coral garden" or climb to the top of Zimbabwe Mountain. If you want to be alone with yourself, you can go to the beaches of Anse-Georgette and Côte d'Or. As a bonus - incredible sunsets, which for sure you will not be able to see anywhere else.
Bel Ombre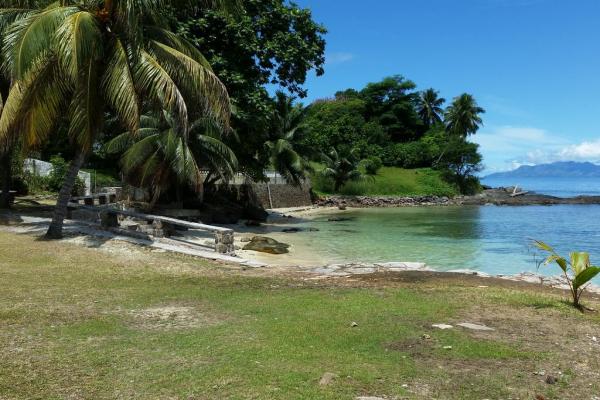 If you are not ready to radically change your geolocation by renting a car, go to the town of Bel Ombre. It was here that, by giving the captain of the pirate schooner, he hid his enormous wealth, which so far no one has been able to find. If you do not intend to hunt for riches, enjoy secluded beaches hidden behind cliffs, turquoise bays, romantic sunsets. Water sports enthusiasts can go snorkelling, windsurfing, snorkeling or water skiing. If after a few days you get bored, you can go on any excursion from here (most of the programs for tourists start from the town of Bel Ombre).
Food: atmospheric restaurants, cafes and bars
News cafe
Albert Street | Trinity house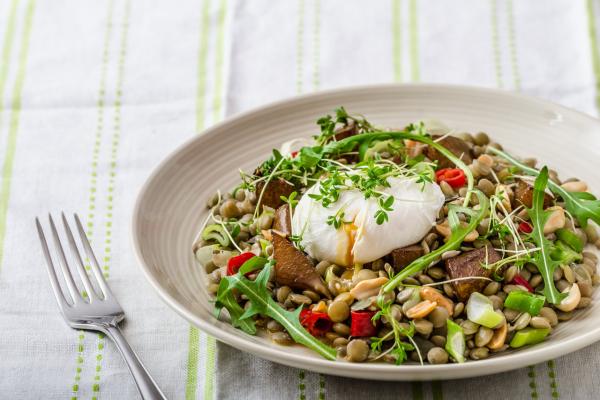 For breakfast in Victoria, the News Cafe is perfect. The menu of the restaurant is represented by traditional European dishes, in addition, vegetarians will also find here how to get enough. It is especially comfortable to sit on the veranda overlooking the main street and watch the life of the city while waiting for an order. As a bonus, you will be offered a guide or a fresh newspaper. The staff not only serves the table in an original way and quickly does their job, but also tries to please every guest as much as possible, recognizing gastronomic preferences.
Mimi´s Cafe
Grand Anse, La Digue www.facebook.com/pg/MimisLaDigue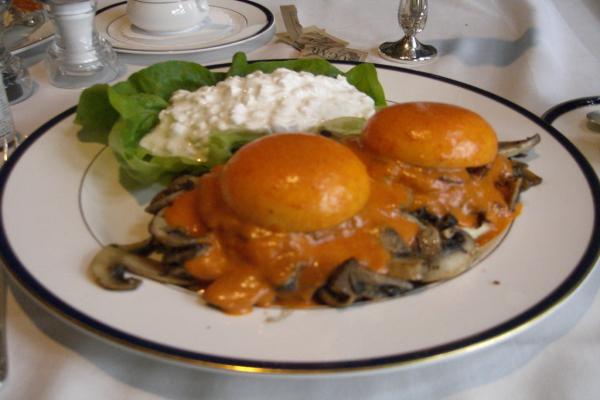 If, arriving in the Seychelles, you want to try only national cuisine or traditional European dishes, this is the case for Mimi´s Cafe. Sandwiches, pizza, Creole burgers, fish salad, desserts, freshly squeezed juice - everything is prepared deliciously and served quickly. The interior is spacious, while cleanliness and comfort are carefully maintained. The place is popular, it is especially romantic here in the evenings, when the music plays an order of magnitude higher, and the staff does everything so that you can enjoy languid coolness and delicious food.
Tamarind
AVANI Seychelles Barbarons Resort & Spa Tamarind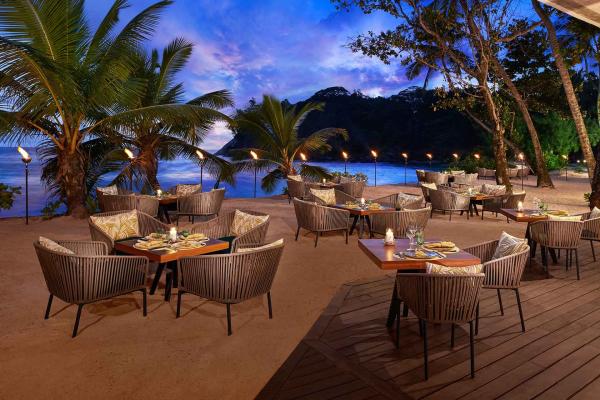 Fans of Thai or Asian cuisine should check out Tamarind Restaurant. For lunch or dinner, you can try ribeye steak, tiger prawns, Vietnamese noodle soup, and beef cooked according to a special recipe. The chef of the institution independently learns about the preferences of the guests and tries to adjust the spices or ingredients to please each guest. For a trip to a restaurant, it is better to rent a car.
La scala restaurant
Bel Ombre, Mahe La Scala Restaurant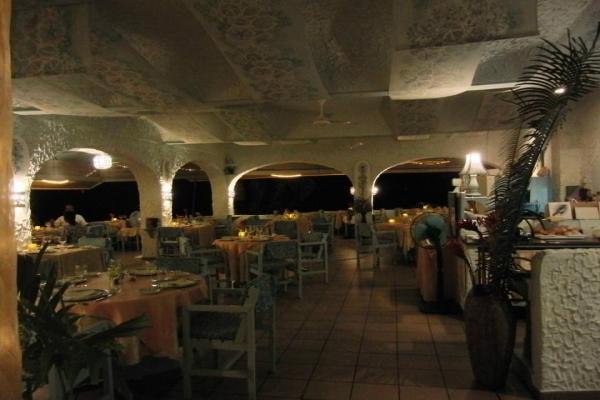 La Scala Restaurant - a restaurant with a completely original interior and a large selection of dishes on the menu - a mix of European and Creole. It is worth trying fish (prepared exclusively from a fresh catch), fresh from guava, profiteroles. The owner of the restaurant personally meets visitors, helps to comfortably accommodate and finds out if everything is fine while you are waiting for an order. Thanks to such attentiveness, a friendly cozy atmosphere is created that allows you to relax and not think about anything.
Gecko bar
Coral Strand Road | Beau vallon gecko bar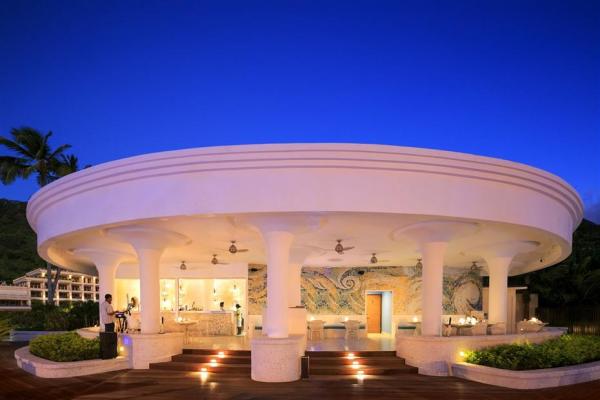 You can spend your evening leisure and eat delicious music with live music in the Gecko Bar. Everything that you order will be exquisite and tasty, and the staff will be able to take care of a decent quality of service. The menu includes international cuisine, plus a shisha is served. You should try grilled meat or light snacks, signature cocktails or beer. The bar features hanging chairs and comfortable sofas for a wonderful evening break.
Where to live: comfortable Victoria hotels
Le Relax Hotel and Restaurant
Anse Royale | PO Box 215
+248 4 382 900 www.lerelaxhotel.com double room - from € 135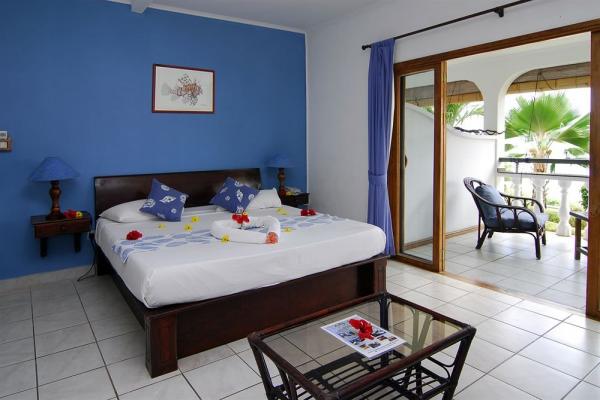 Are you looking for a cozy hotel with a beach view and a place where you can leave a rental car? Choose the romantic Le Relax Hotel and Restaurant. The hotel is small, the rooms are spacious and equipped with everything necessary. From the windows you can see one of the most popular beaches, which can be reached on foot in 10 minutes. The restaurant offers hearty breakfasts with a wide variety of dishes, nearby there are trading shops where you can buy everything you need, including souvenirs. / P>
Le triskell
Au Cap (pres Albizia lodge)
+248 2 510 008 www.le-triskell-seychelles.com double room - from € 104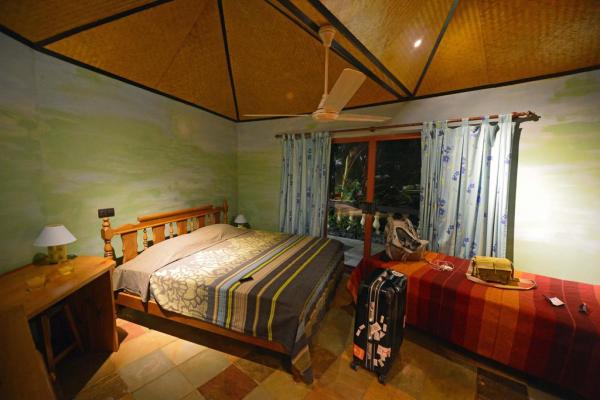 Le Triskell is an authentic hotel, completely unlike the usual European options. Its main highlight is its excellent location on the side of the mountains, surrounded by vegetation (therefore, in the evenings it is much cooler than usual here), but at the same time in close proximity to the beach. Friendly hosts warmly welcome guests, help to conveniently settle down and give recommendations on standing places. In the morning you can enjoy hearty breakfasts, in the evenings - traditional dinners on the terrace overlooking the beach.
Chez lorna
Quincy Village
+ 248 4 241 082 www.chezlorna.com double room - from € 79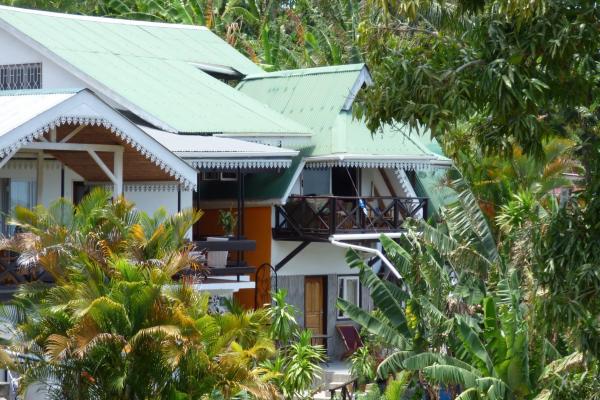 If you plan to travel around the islands and are looking for a budget accommodation option, Chez Lorna is the place to go. This is a small guest house where you can hide from the bustle of the city, relax your body and soul. As a welcome gesture, guests are invited to freshly squeezed juice, sweets. The friendly staff will not only help you quickly accommodate, but will also give recommendations on how to better organize your stay in Victoria. This is one of the few hotels where you will be offered a homemade breakfast and create a cozy atmosphere so that you feel great.
Sunset beach hotel
Glasis area
+248 4 261 111 www.thesunsethotelgroup.com double room - from € 179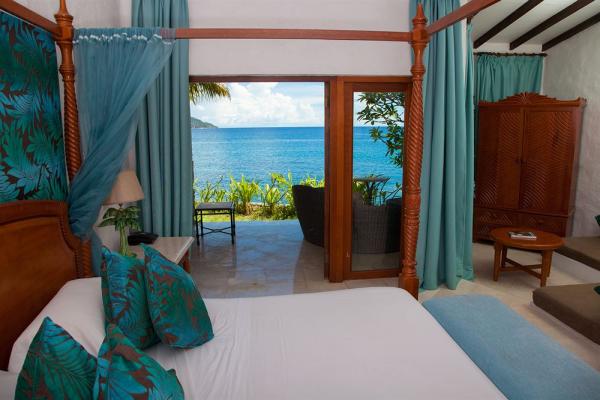 If you plan to rent a car and the issue of free parking is paramount for you - opt for Le Sans Souci Guesthouse. This is a romantic place with well-groomed territory, a bungalow with access to the sea and beautiful views. Breakfast is varied, organized in buffet style. Nearby is a picturesque beach with cliffs, corals and small waves. The staff is friendly and attentive to each guest.
Romance bungalows
N Coast Rd, Beau Vallon
+248 4 247 732 www.romance-bungalows.com double room - from € 106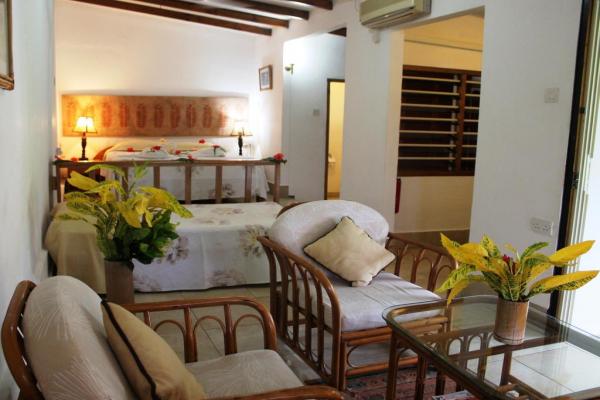 Romance Bungalows is a great option for couples and lovers. The bungalows are spacious and comfortable, the cleanliness of the apartments is carefully maintained. Guests are offered delicious breakfasts, if you want variety, you can visit one of several restaurants located nearby. The hosts are friendly and helpful, so your vacation will be unforgettable, and the atmosphere of comfort and warmth will be remembered for a long time.
Car rental in Victoria with BookingCar - profitable, convenient, simple!
In case of any problems associated with car rental in Victoria, BookingCar will solve them as quickly as possible.
We will be with you 24 hours a day.
All you need is to contact us.
© Anastasiia Voloshina, 2017
Like this? Share in social networks: