Bookingcar offers a wide selection of car rental options in Rhodes
Here you can find a car of any class that best suits your needs.
Our prices are one of the best prices on the market.
See for yourself!
Professional support
Our professional call center will help you understand all the intricacies of car rental. We guarantee full support throughout the rental period.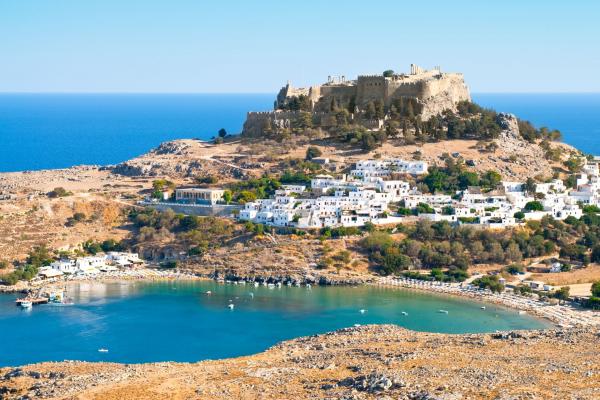 The unusually beautiful and romantic island of Rhodes annually attracts hundreds of thousands of tourists. Small narrow streets, a seaside promenade, the Cote d'Azur, cultural features - extraordinary captivate every traveler. Sometimes it may seem to you that you have already completely explored the island, as here you will learn about the most incredible legends and tales that shock your mind. Ancient synagogues, parks, mosques are breathtaking and allow you to plunge into the Middle Ages. The greatness and nobility of these structures can not leave indifferent. Having rented a car, go to the most incredible Rhodes attractions. Stop by in the most unexplored corners of the island and enjoy the splendor of these places.
Bookingcar recommends:
Car rental at Rhodes Airport
Diagoras Rhodes International Airport ( International, Airport then of Rhodes You )
of IATA code: RHO
Location: 14 km from Rhodes
Official website: http://www.rhodes-airport.org/
Information: +30 2241 088700
At the Rhodes airport, there are representatives of the following rental companies: Avis, Green Motion, Thrifty, Budget, InterRent, Alamo, Enterprise, Sixt, Avis, Europecar. Racks for rental cars are located opposite the information board. The airport has a short and long term parking.
What to see in Rhodes: interesting sights of the city
Rhodes fortress
Alexandridou 14, Rhodes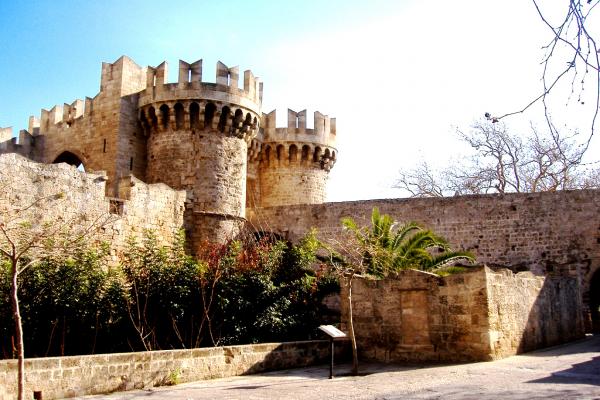 Rhodes Fortress is a UNESCO World Heritage Site. This attraction is of great historical importance. Ever since the Middle Ages, the fortress has indestructibly defended the city from enemies. Even the most warlike army failed to take it. It turned out only to strike, which left small cracks. To this day, even the remains of cannonballs of those times have been preserved. In order for a tourist to get into the heart of the fortress, it is necessary to overcome 11 gates. Inside, it overlooks a small town with its old streets and a few houses where people still live.
Mandraki Harbor
Platia neoriou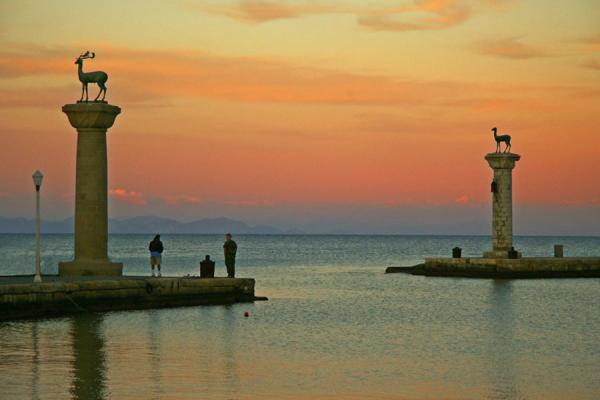 The port of Mandranaki has been considered the main harbor of the island of Rhodes for several hundred centuries. It offers a beautiful view of stone columns with symbols of the island, medieval mills that have been preserved since the time of the knights, the lighthouse and the citadel of St. Nicholas. The harbor is a kind of alley where you can take a walk in the evening, enjoy the sunset and the bay at a local restaurant or go to the Church of the Annunciation of the Blessed Virgin Mary. And then be sure to go on an excursion on a cruise ship or yacht.
Palace of the Grand Masters
Street of the Knights, Medieval City
+ (30 22410) 23359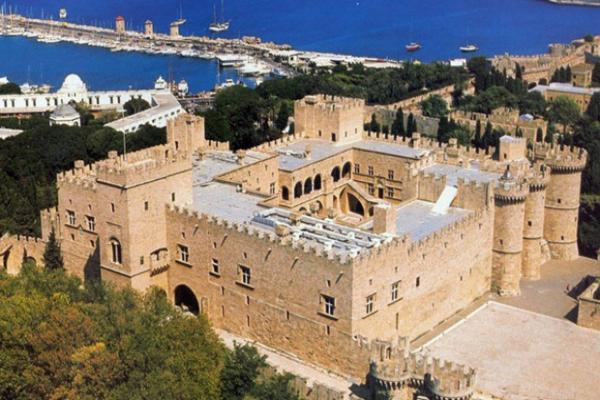 From the first minutes the palace amazes with its grandeur, it seems as if the world around is stopping and, the only desire is to admire the beauty and the inviolability of the structure. The interior decoration is fascinating no less than the external appearance: mosaics and frescoes, colorful sculptures and antique furniture. The palace has more than 150 rooms, however, only 24 are available for tourists, including the Reception Hall, Ballroom, Waiting Room, Medusa Hall.
Suleyman Mosque
Andronikou, Rhodes
+ 3 022 410 249 18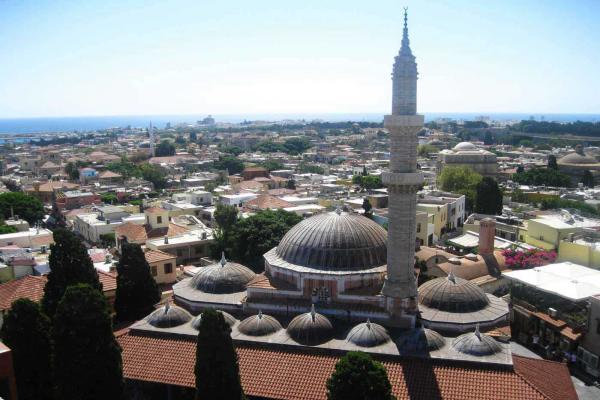 If you go south from the Palace of the Grand Masters, you can get to the largest mosque in Rhodes - Suleiman the Magnificent Mosque. It is an example of Ottoman architecture, which has not lost its majesty. This is a mandatory point on the map of your tourist route, as this place is considered the most beautiful of all on the island and is an important historical building.
Rodini Park
Lindou, Rhodes
+3 022 410 730 77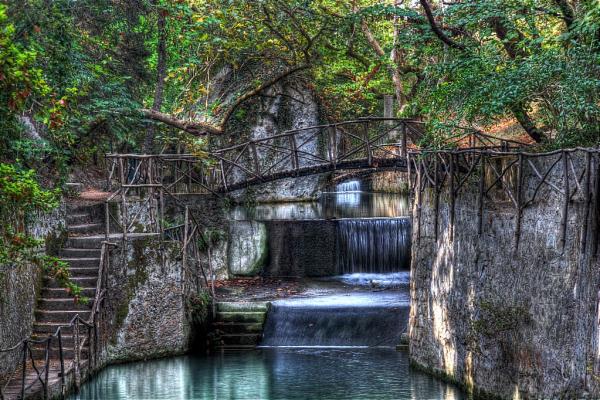 Having walked a little deeper from the center of the island, one of the oldest parks in the world appears in the field of view. This is an unusually picturesque place that fascinates with its beauty. Here you can meet the majestic swans, proud peacocks and imposing turtles. The park is always calm and cool. Unusual trees, narrow streets, waterfalls and lakes set in a lyrical manner. Here you can walk, relax and abstract from the outside world.
Near Rhodes: the best car routes
Lindos
+3 022 440 312 58
The famous place, which is located 20 km from the island of Rhodes. Local attractions are of historical importance and are included in the UNESCO heritage list. Here is the acropolis, the oldest Christian church, chapel and temple. The best way to get to the city is by renting a car. In Lindos, people walk on foot, as traffic is prohibited, so the car will have to be left at the entrance to the city. After you walk along the old streets, visit all the points on the map of your tourist route, you can go to a local restaurant and try something from the Greek menu. This is an unusually colorful place that best reveals the essence of the culture and customs of the island.
Butterfly Valley
Petaloudes
+3 022 410 828 22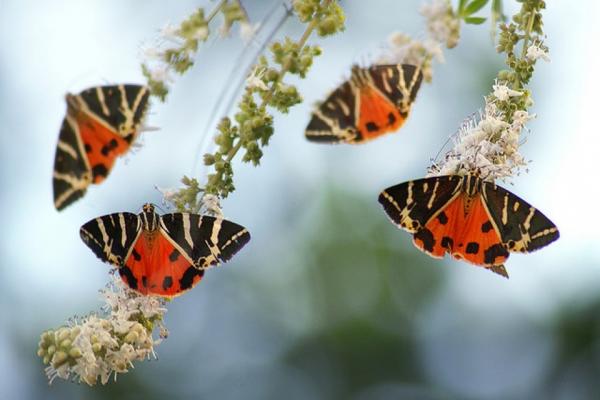 Having rented a car, head to the romantic valley. It is best to come here in the summer, then you can watch how the caterpillar turns into a butterfly, visit a museum where you will be told many amazing facts about these mysterious creatures. The atmosphere in the valley is incredibly serene and mysterious. Walking along the alleys, you can count a hundred of the most diverse types of butterflies: large and small, colorful and plain. Each of them fascinates with its splendor. If you stop and look around, it may seem for a second that you are in a fairy tale, where there is only perfect and incredible beauty of nature.
Mount Filerimos
Ikaron, Petaloudes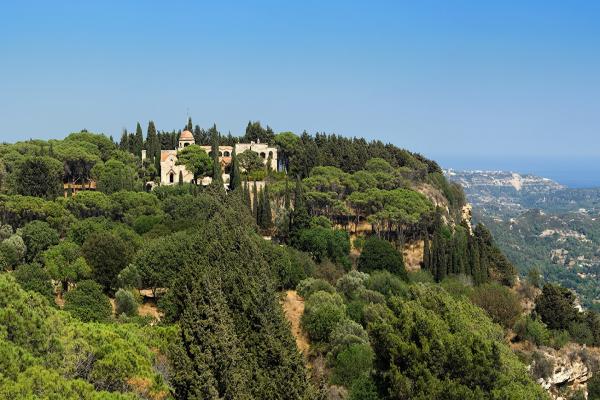 If you are a true connoisseur of beautiful landscapes, then this place is certainly worth a visit. Climbing Mount Filerimos, you will have stunning views of the cities of Ixia and Ialyssos. This place is also associated with biblical giving. You can learn more about the history using the services of a guide, and then take a walk in a small park that leads to the church, where locals often get married.
Monolithos Castle
Monolitos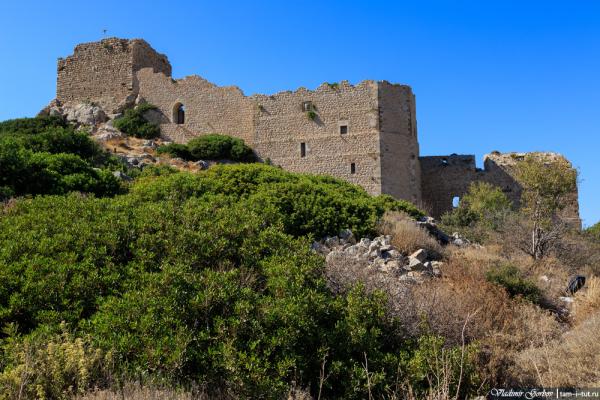 If you have already explored many places in Rhodes, rent a car and drive about 70 km out of town. After an hour's drive you will find an unusual structure on a high cliff. This will be the castle of Monolithos. Like many castles, his main goal was to defend the city. By the way, not a single enemy was able to take the fortress. Around this place there are various rumors, for example, that once the castle belonged to the great leader Mussolini.
Ialyssos and Ixia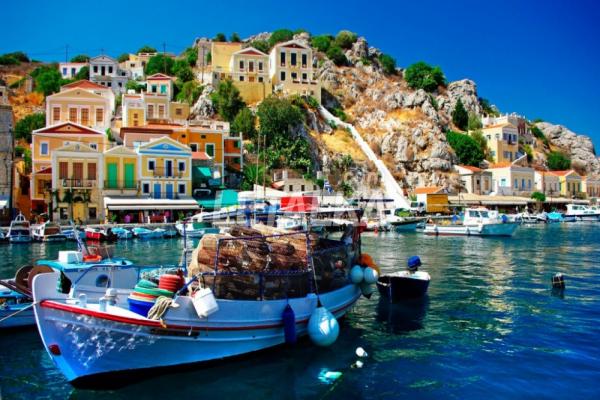 Finally, you should definitely visit two wonderful cities: Ialyssos and Ixia. These resorts attract windsurfers and tourists who appreciate the crystal clear sea. Among other things, travelers will find plenty of entertainment here: horse riding, hiking in the mountains and cycling. Those who adhere to an active lifestyle will surely appreciate all the benefits of such a holiday. If it happens that you come here in August, be sure to visit the annual festival of culture and arts. All kinds of exhibitions and music events will leave a lasting impression.
Food: atmospheric restaurants, cafes and bars
Finn cafe
Platia gavril haritou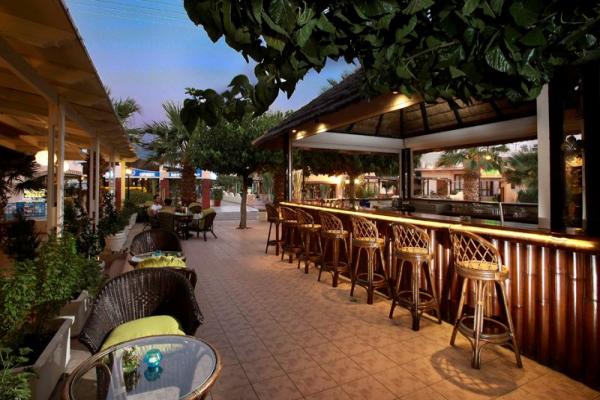 Finn Cafe is just the place where you can have a delicious and satisfying breakfast. There is a whole network of these establishments in Rhodes, so wherever you are you can always find Finn Cafe nearby. The widest selection of desserts, delicious freshly brewed coffee, sandwiches for every taste, what else is needed for a charge of vivacity and good mood for the whole day? It has a pleasant atmosphere, a cozy veranda and parking, where you can leave a rented car. So while you are waiting for your breakfast, you can check your mail or share holiday photos with your friends.
Niohori
Ι. kazouli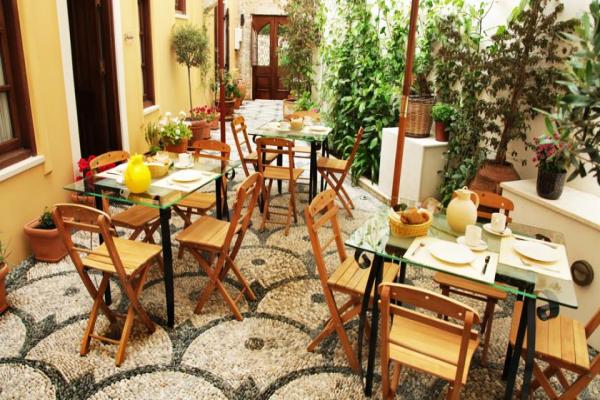 After a walk around the Old Town, you can head to Niohori Restaurant. It has a completely homely atmosphere, large portions of Mediterranean and Greek food, as well as inexpensive wine. The place is located on a small street, away from noisy hiking trails. Here you will most likely be warmly welcomed and will do everything to make you come back here again. In addition to the main order, the hostess often surprises visitors with delicious surprises. Who knows what will happen the time you decide to go to Niohori for lunch.
I love salad bar
Papanikolaou Georgiou 17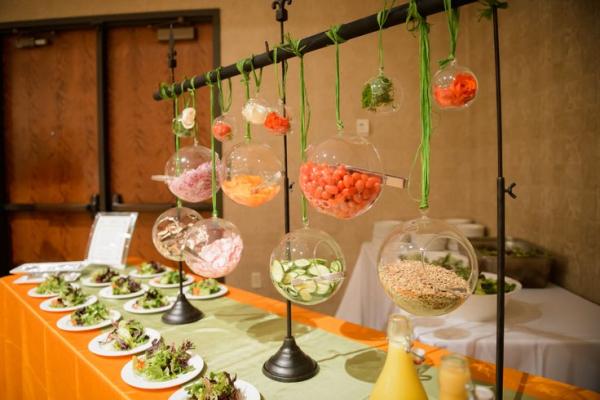 I Love Salad Bar is an ideal place for those who do not like to wait a long time for their order and always look forward to minutes. Here you will be quickly and tasty fed. The restaurant offers a wide selection of fresh salads, and if you want something unusual, you can collect the salad yourself from the presented ingredients. It is especially nice to sit on the balcony in the evening, eat a delicious salad or fish soup and enjoy the evening sunset. Tourists especially note the pleasant atmosphere and very affordable prices.
La falirala
Faliraki center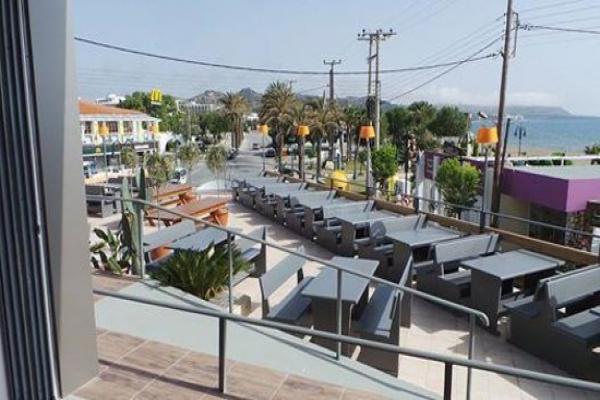 Perhaps one of the most fashionable and original bars in Rhodes. It is impossible not to notice him, walking along the street and also difficult to resist, so as not to go inside. The atmosphere is very unusual. In the meantime, you will be waiting for your order, you can look around and enjoy the beautiful interior. The menu offers a wide variety of dishes: salads, first and second courses, desserts and wine. There are also advantageous offers - set meals, which will cost you an order of magnitude cheaper.
Mikes Fish Taverna
2 Parados Socratous Str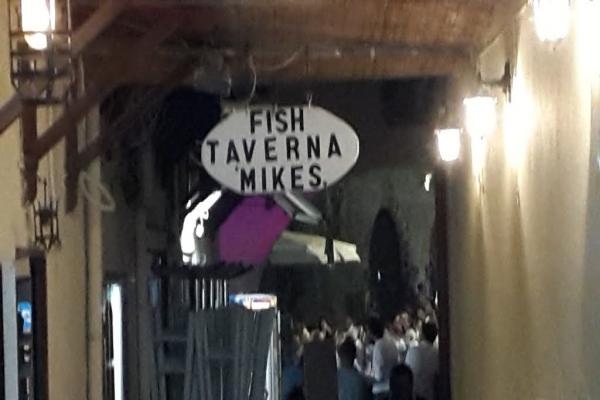 If you are an ardent fan of delicious fish and fish dishes, you should definitely visit this place. Always fresh food and a wide selection of fish are the main advantage of the establishment. Freshly caught fish is delivered daily to the restaurant, and by dinner, cooks are already serving guests on the table. Mikes Fish Taverna has a pleasant atmosphere and great food at affordable prices. This is the place where you want to return again and again.
Where to live: comfortable hotels in Rhodes
Dionysos hotel
Iliadon St
+30 2241 023021 http://www.dionysos-hotel.gr/ double room - from € 160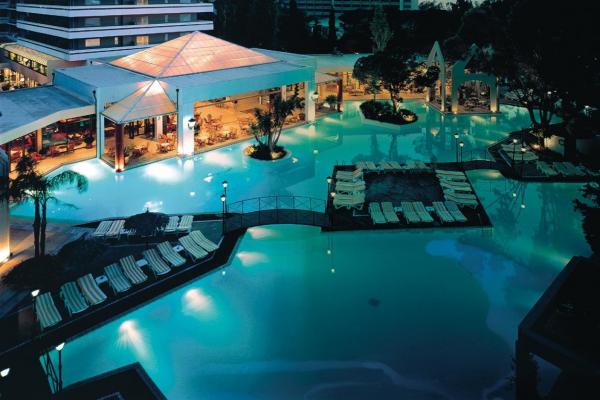 The incredibly cozy Dionysos Hotel is located 4 km from the center of Rhodes. It has everything to make everyone feel comfortable: rooms with balconies and beautiful views of the hotel's garden, a restaurant and their own kitchenette. Those who drive a rental car can park their car in the hotel's closed parking lot. At Dionysos Hotel you can easily stay both with children and together with your loved one. Particularly captivating is the view of the pool: deckchairs are located on platforms that resemble islands, and each island is connected by bridges. In the evening there is a particularly romantic setting.
Semiramis City Hotel Rhodes
18, Metaxa Street
+30 22410 20741 http://www.semiramis.gr double room - from € 130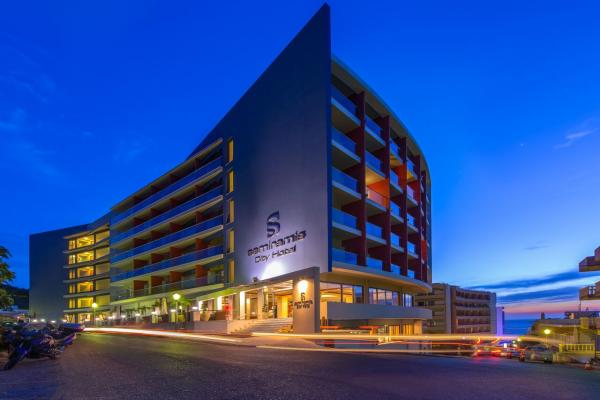 The main highlight of the hotel is its proximity to the sea and the city center. Sunbathing by the pool or on the beach, you can head to the city for sightseeing or dine at a local cafe. In the evenings, animators organize shows for children, and for adults, the hotel organizes wonderful evenings with live music and the opportunity to dance.
Alexia Premier City Hotel
Orfanidou Street 54
+30 2241 024062 http://www.alexia-hotel.com/home/en double room - from € 100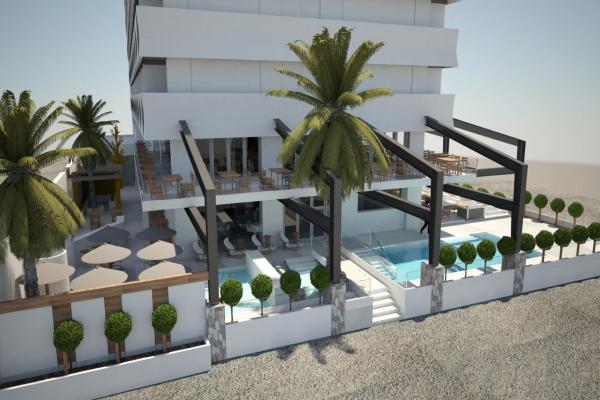 Alexia Premier City Hotel is ideal for both families and youth. The hotel is a six-story building where you can enjoy spa treatments, play billiards or swim in the pool. Near the hotel there are many restaurants, bars, taverns and shops. After passing 500 m, you will find yourself in the heart of Rhodes, and if you want to swim in the sea, you will have to overcome a distance of 80m.
Rodos Park Suites & Spa
Riga Fereou 12
30 2241 089700 http://rodospark.gr/ double room - from € 220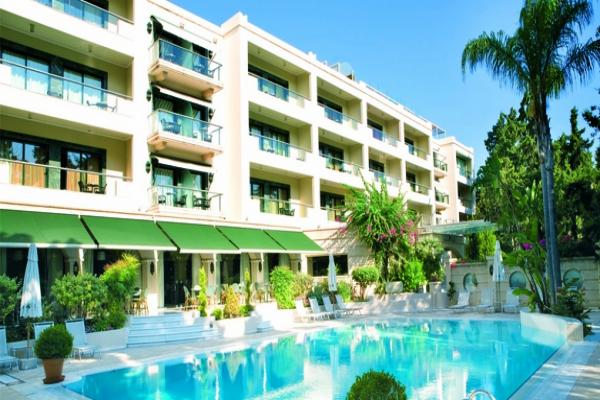 The refined Rodos Park Suites & Spa is located just 300 meters from the center of the island. Here you can take advantage of any service: a conference room, spa, jacuzzi, sauna, gym, laundry. The rooms also have access to a private balcony or terrace. If you come with children, you can use the services of a nanny who will take best care of your child. Rodos Park Suites & Spa is the ideal solution for active and business leisure, as well as for family or romantic.
Athena hotel
27th Leontos Street
+30 2241 022631 http://athenahotel.gr/ double room - from € 101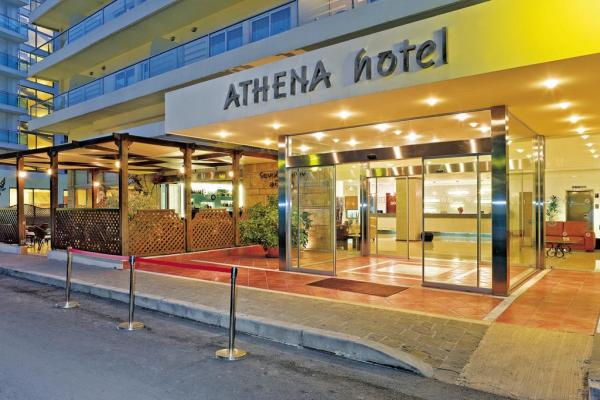 An ideal combination of price and quality in a hotel category - Athena Hotel. It is worth passing 50 m. And you will find yourself by the sea. And if you walk about 500 meters - you will have an amazing view of the Old Town. All the main attractions of the island within walking distance. Each hotel room is comfortably furnished, so no matter what type of room you have booked, you will feel comfortable.
Where to park a rented car in Rhodes
Car rental in Rhodes with BookingCar - profitable, convenient, easy!
In case of any problems associated with renting a car in Rhodes, BookingCar will solve them as quickly as possible.
We will be with you 24 hours a day.
All you need is to contact us.
© Anastasiia Voloshina, 2016
Like this? Share in social networks: