Bookingcar offers a wide range of car rental options in Paris
Here you can find a car of any class that best suits your needs.
Our prices are one of the best prices on the market.
See for yourself!
Professional support
Our professional call center will help you understand all the intricacies of car rental. We guarantee full support throughout the rental period.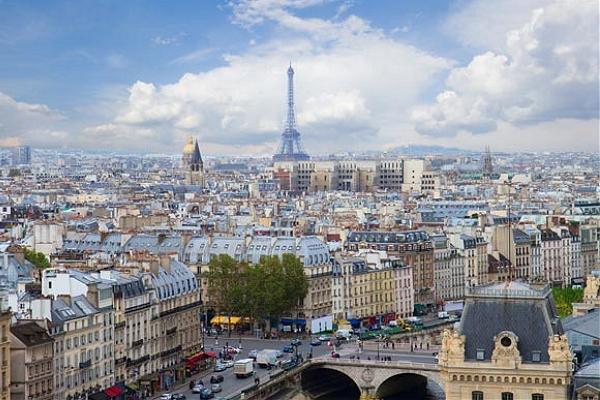 Paris is the number one dream for many tourists. Travelers are attracted by the diversity and timeless romance of the capital of France. Director and actor Sasha Guitry once subtly remarked: "A Parisian is not the one who was born in Paris, but the one who was born again in it." Imagine this picture: in the morning you leave your hotel, take a leisurely stroll to Place Vosges, where on the terrace of one of the cafes you have breakfast with a fresh croissant and hot tart coffee, and then go, for example, to Saint-Chapelle to see the colorful stained-glass windows, as if descended from the pages of fairy tales. Agree that this is a very tempting plan for a morning in Paris. And so that your every day in Paris is bright and memorable, we advise you to rent a car and ride not only around the city itself, but also around its surroundings, where it is also romantic, cozy, warm and atmospheric,
Bookingcar recommends:
Car rental at Paris airport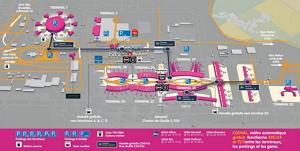 Charles de Gaulle Airport - Download scheme
IATA code: CDG
Location: 25 km from Paris
Official website: www.aeroportsdeparis.fr/
Information: +33 1 70 36 39 50

Car rental at Charles Airport de Gaulle is provided by such rental companies as Avis, Budget, Europcar, Firefly, Hertz, Sixt, Alamo, National and others. The rental desks are located in Terminal 1. There are several short-term and long-term parking lots at the airport, which are reserved online.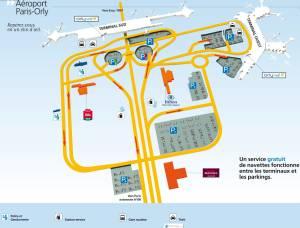 Orly Airport - download the scheme
IATA code: ORY
Location: 13 km from Paris
Official website: www.aeroportsdeparis.fr/
Information: +33 01 70 36 39 50

If you want to rent a car at Orly Airport, you can contact to representatives of the following rental companies: Europcar, Budget, Avis, Alamo, Interrent, National, Thrifty, Dollar, Sixt and others. The car pick-up desks are located in the Ouest terminal. The airport has short and long term parking lots where you can leave your rental car for a small fee. You can reserve a parking space on the airport website.
Beauvais Airport - download the scheme
IATA code: BVA
Location: 70 km from Paris
Official website: www.aeroportbeauvais.com/
Information: +33 892 68 20 66

You can rent a car at Beauvais from such leaders as Avis , Europcar, Hertz, Sixt, Ucar, and Enterprise. The car pick-up desks are located near Terminal 1. Low-cost parking lots are open near the airport terminals, where it is possible to leave a rental car for several minutes, there and for a couple of days.
What to see in Paris: interesting sights of the city
Eiffel Tower
Champ de mars
http://ticket.toureiffel.fr/index-css5-sete-pg1-lgen.html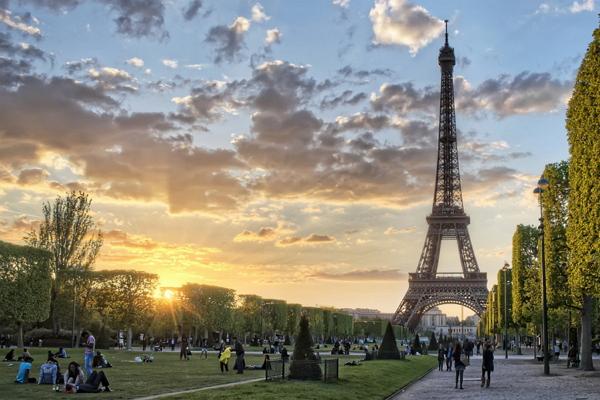 A must on the must see list in Paris is the Eiffel Tower. It would be strange to start the list of Parisian sights from another place, because the Eiffel Tower is a symbol of the city. It makes no sense to retell the history of the tower, any guide will tell you about it. There are several options to enjoy the view of the tower. The first is, having captured a few croissants and a cup of coffee, get comfortable on the Champ de Mars and watch how life moves around the creation of Gustave Eiffel. The second is to go up to the observation deck and take pictures until the battery on the camera dies. From what is seen, it captures the spirit, mind and feelings. Paris is beautiful from all angles, but from a height it is even more charming.
House of Disabled
129 Rue de Grenelle www.musee-armee.fr/accueil.html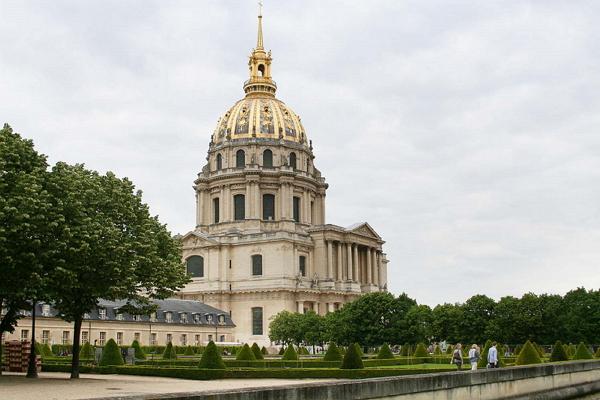 The next attraction is a walk through the 7th arrondissement of Paris. "Old money" lives here - this is how the French call those locals who are located in this district. On the way to the House of Disabled Persons you will find embassies, ministries and residences. The House of Invalids is another significant point on the map of Paris. It was built by Louis XIV as a haven for "war invalids" - army veterans. After assessing the scale of the building and its solemnity, take a look at the nearby Cathedral of the Disabled, where Napoleon's sarcophagus is made of dark red quartzite. We also recommend that you go to the Army Museum, where you can see a unique collection of toy soldiers of the 18th-20th centuries.
Notre Dame Cathedral
6 Parvis Notre-Dame | Place jean-paul ii
www.notredamedeparis.fr/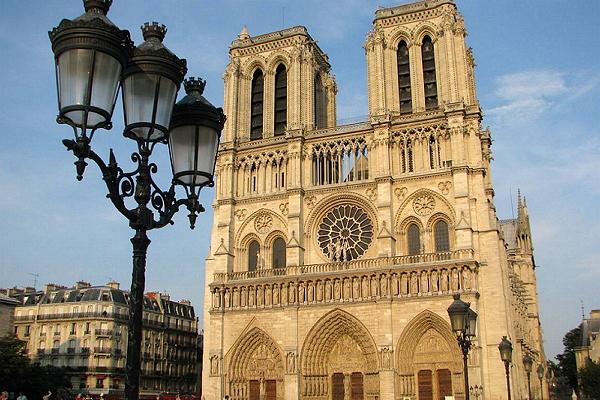 If you have a few days left, then on the second day of your Parisian adventures you can go to the island of Cité to see Notre Dame de Paris (or Notre Dame de Paris) and see its facade, on which the writer Victor Hugo noticed the first letter of his last name - "N". The cathedral was built and rebuilt many times, it was badly damaged in the midst of the revolution, then its facade was destroyed and the heads of 28 biblical kings were lost. After it was repeatedly restored and managed to return the lost elements. Today Notre Dame is an active cathedral, so be sure to look inside.
The louvre museum
Rue de rivoli
www.louvre.fr/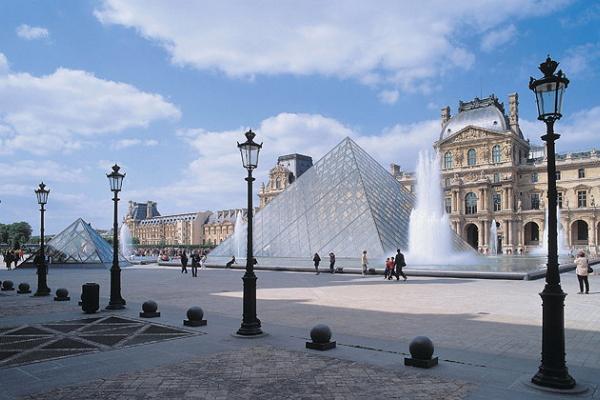 Any student knows that the Louvre is considered one of the main art museums not only in Paris, but also in the world. It is impossible to get around it in one day, but it's still worth staying in this important place. To avoid the wild line, we advise you to purchase tickets in advance on the official website. By the way, the Louvre was originally a powerful medieval fortress, then it became a palace, and in 1792 acquired the status of a museum open to the general public. Nowadays, it was completely reconstructed: in 1981, the very transparent pyramid was built, recognized throughout the world. When planning a trip to the Louvre, adequately evaluate your strength and be guided by the principle of "more does not mean better". The best option is to choose 3-4 rooms and examine them together with the audio guide.
Chapel Saint Chapelle
8 Boulevard du Palais www.sainte-chapelle.monuments-nationaux.fr/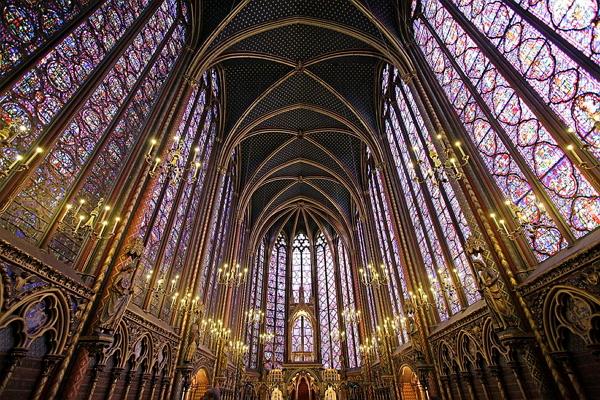 A French Gothic masterpiece, the chapel of Saint-Chapelle, was built in 1241-1248. The main treasure of the chapel is hidden inside - these are stained glass windows made based on biblical texts, from the moment of the creation of mankind to the death of Christ. Be sure to check here in clear weather: in the sun the stained-glass windows shine with all possible colors, creating a unique atmosphere inside the chapel.
Near Paris: Best Car Routes
Versailles
www.chateauversailles.fr/homepage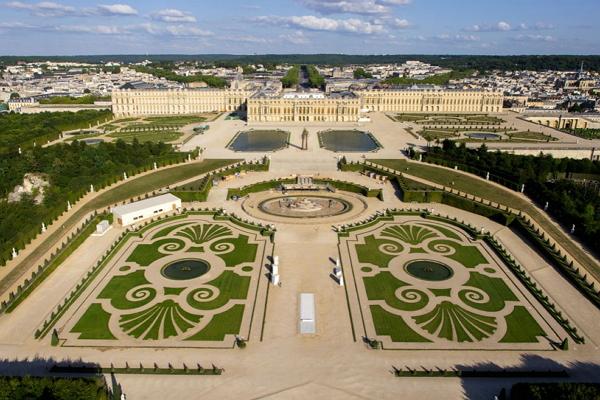 Having rented a car, go to Versailles - a landmark for the whole of France. This palace and park ensemble was a symbol of the monarchic greatness of the country. During the reign of Louis XV, the palace served as the real capital of France, in which thousands of people lived, and visited the same amount every day. Please note that a trip to Versailles will take you all day, since it is impossible to inspect Versailles in one to two hours. We recommend ordering a tour of the palace so that you have the most complete impression of this French pearl. If you want to see the fountains of Versailles, then recall that they work from April to October.
Cemetery of Saint-Genève-des-Bois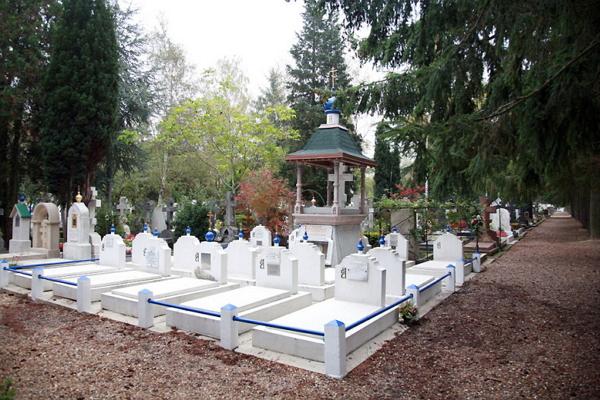 30 minutes by car rental - and you will find yourself in the famous "Russian" cemetery of Saint-Genevieve-des-Bois, where over 10 thousand prominent Russians are buried: Prince Felix Yusupov, writers Ivan Bunin and Dmitry Merezhkovsky, poetess Zinaida Gippius, architect Albert Benois Director Andrei Tarkovsky and others. In the cemetery there is the Church of the Assumption of the Virgin, painted in 1939 by Albert Benoit in the spirit of Novgorod temples. Also, a monument to the participants of the White Movement was erected here, which is a reduced copy of the original monument destroyed near the city of Gelibolu (Turkey) during the earthquake in 1949.
Chartres
www.chartres.fr/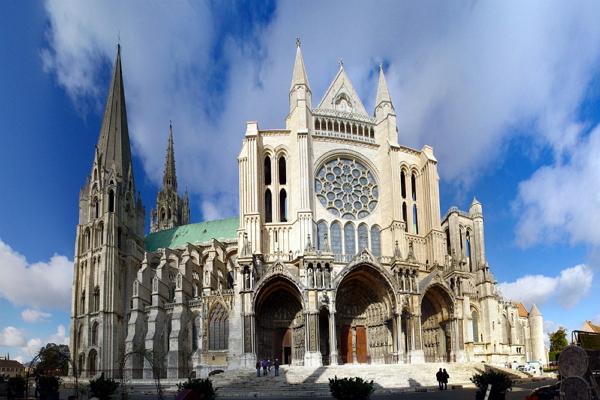 You should start exploring the quiet and cozy city of Chartres with the luxurious Notre-Dame-de-Chartres Cathedral, a UNESCO World Heritage Site. The cathedral is appreciated for its most complete set of Gothic stained glass in Europe and, of course, stained glass windows, in their beauty not inferior to the stained glass windows of the Chapelle Saint-Chapelle. After visiting the cathedral, take a walk along Bur Street, look into the courtyard of the old town hall, and then go to dine at some restaurant. We advise you to stay in the city until the evening to see how the buildings of Chartres are highlighted. In the evening, a real musical and light show takes place on the main square of the city, which fully justifies the second name of Chartres - "city of lights."
Vaux-le-Viscount
www.vaux-le-vicomte.com/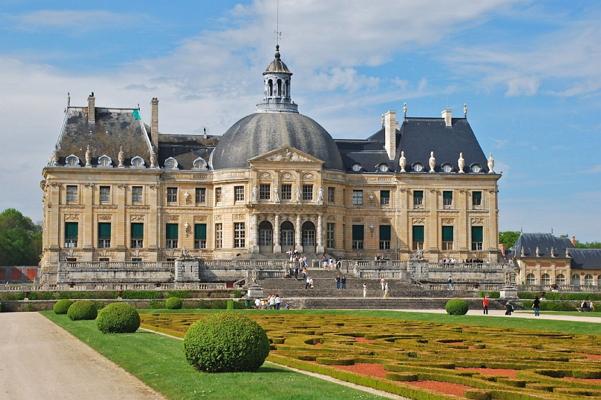 The chic palace of the 17th century, in which Peter I once visited and drew inspiration for the development of St. Petersburg. The castle is open only from April to October, in May there are traditional "evenings by candlelight". Once inside the palace, pay attention to the marble antique sculptures and ask the guide to guide you through the open halls of the palace, where you can see beautifully preserved furniture from past centuries. After visiting the castle, do not forget to take a walk in the park adjacent to the estate, where you can have a wonderful time in silence. The most convenient way to get to Vaux-les-Viscounts is to rent a car and drive to this charming place in less than an hour. A parking lot is open nearby, so you won't have any problems finding a parking space.
Disneyland
www.disneylandparis.com/language-selection/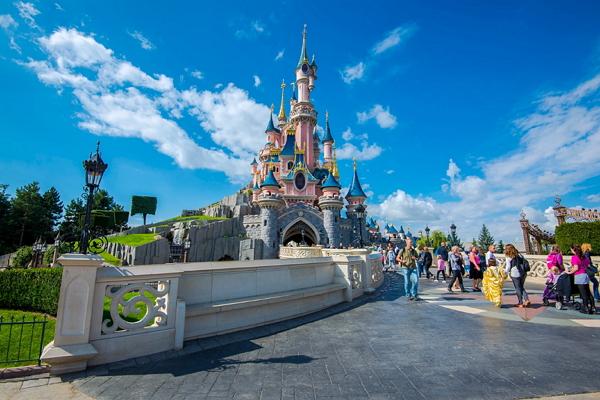 You can talk about Disneyland a lot and for a long time, but it's better to go there. No matter how old you are, you should visit this fabulous place at least once in your life. You will be able to see and hug your favorite characters from childhood cartoons, ride breathtaking attractions, purchase a letter from Hogwarts as a keepsake and forever leave in your memory vivid impressions of a childhood dream that has come true. Here, the child will be interested in every corner and every fabulous creature that he will meet on his way. For adults, we recommend the following attractions: La Cabane des Robinson, Indiana Jones (roller coaster style) and Pirates of the Carribean. There are many restaurants, cafes and street food stalls open at Disneyland, so you can safely come here for a whole day and not worry that your child will not have time to dine for all these activities.
Food: atmospheric restaurants, cafes and bars
Le grand vefour
17 Rue de Beaujolais www.grand-vefour.com/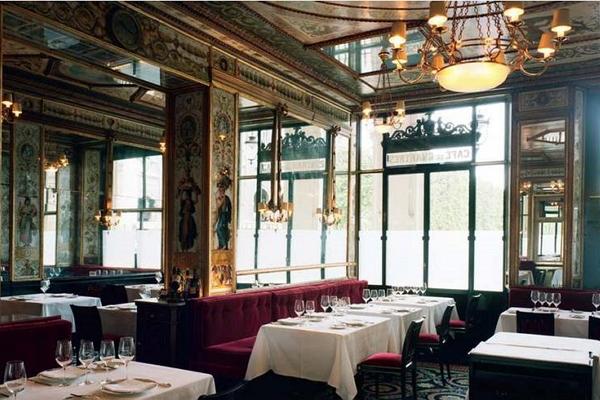 The oldest restaurant in Paris, opened back in 1784 and is still very popular with Parisians. Classical French cuisine with a wide selection of meat dishes, wine and excellent desserts. The restaurant's design is made in the best traditions of luxury: a lot of gilding, wall paintings, crystal chandeliers, soft red sofas and perfectly white dishes. Sensation as if he were in a museum or on the pages of some 19th-century French novel. Rumor has it that Napoleon, Hugo, Balzac and Sartre were here. Even if these are just rumors to attract visitors, you still want to believe that it was at your table that one of the great dined. Please note that a table in Le Grand Vefour needs to be booked in advance and you must follow the dress code.
Le comptoir du relais
9 Carrefour de l'Odeon www.hotel-paris-relais-saint-germain.com/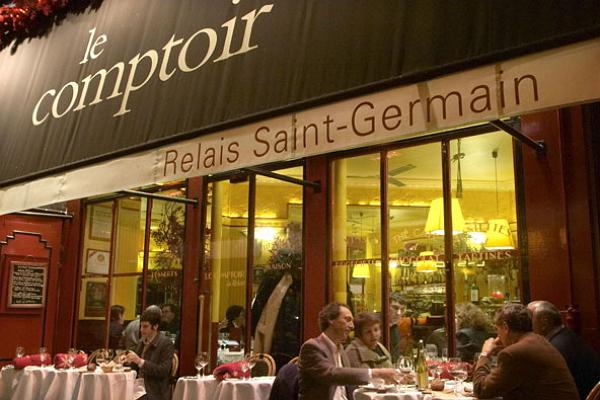 A small hotel restaurant in the heart of the Latin Quarter. The French prefer to come here at lunch time to relax from work and eat tasty and inexpensive. We advise you to try a rack of lamb with mashed potatoes or couscous with veal. In fine weather, take a table on the terrace, and while the waiter carries your order, we recommend a glass of chilled white wine. In the evening, the chef arranges a real gastronomic show, so if possible, come here also for dinner.
Le j'go drouot
4 Rue Drouot http://lejgo.com/accueil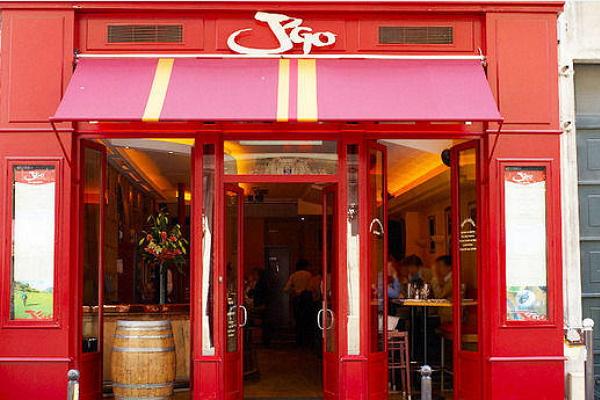 For lunch, run to Le J'Go, where you can try excellent duck, lamb and pork - a real paradise for lovers of juicy and flavorful meat. If you travel with a large company, be sure to remember the address of this restaurant, as it serves special dishes for several people: for example, a large baked lamb leg. As a side dish, we recommend taking fried potatoes, which at Le J'Go are simply fantastic.
Le reminet
3 Rue des Grands Degres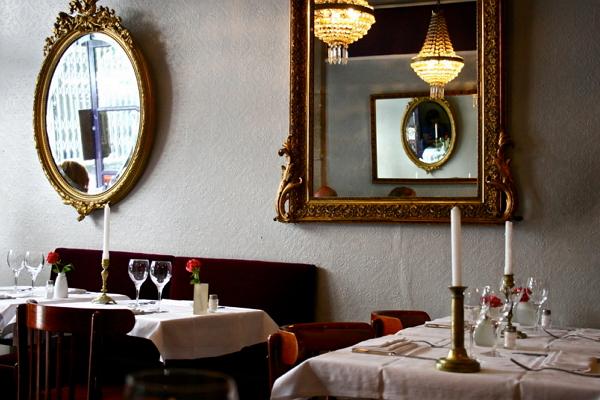 Small romantic restaurant near Notre Dame. It is better to book a table in advance, there is simply no other option to get here and have dinner. Too few places and too many willing to try local dishes. Order baked scallops and a glass of white wine and you won't miss out.
Cafe de la jatte
60 Boulevard Vital Bouhot http://cafejatte.com/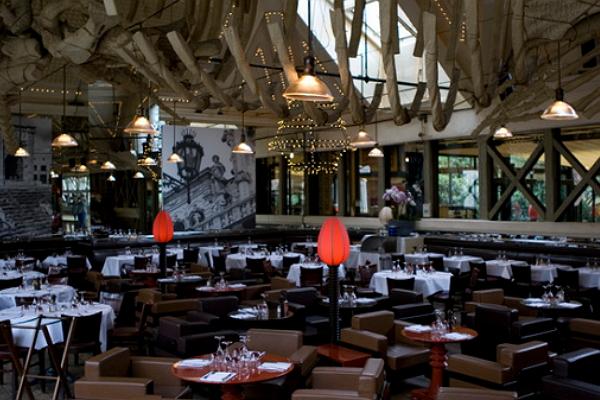 The feature of this restaurant is on the menu, which changes daily. The surprises do not end there. Once in Cafe de la Jatte, you will immediately notice a dinosaur skeleton hanging from the ceiling. Believe me, this does not look as terrifying as it might seem. Despite this peculiar design, the Caffe de la Jatte has a warm and friendly atmosphere, you will soon forget about the strange chandelier above your head and will feel as relaxed and comfortable as possible. We recommend trying truffle pasta, steak and tiramisu - these dishes are especially good in the restaurant.
Where to live: cozy hotels in Paris
Le general
5/7 Rue Rampon
+33 01 47 00 41 57 www.legeneralhotel.com/ double room - from € 140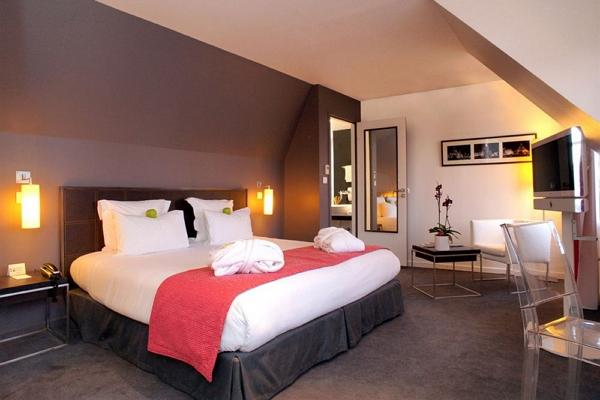 For lovers of beautiful details this hotel will definitely be just right. Spacious rooms in sandy shades, large windows, Nespresso coffee machines in each room, and L'Occitane cosmetics in the bathrooms. Le General has a lounge bar where you can have fun in the evening after a long walk in Paris. The hotel has a good location: for example, the Pompidou Center for the Arts and Culture can be reached in just a couple of minutes by rental car.
Henri iv
9-11 Rue saint Jacques
+33 01 46 33 20 20 www.henri-paris-hotel.com/en/#/hotel-paris-henri4 double room - from € 137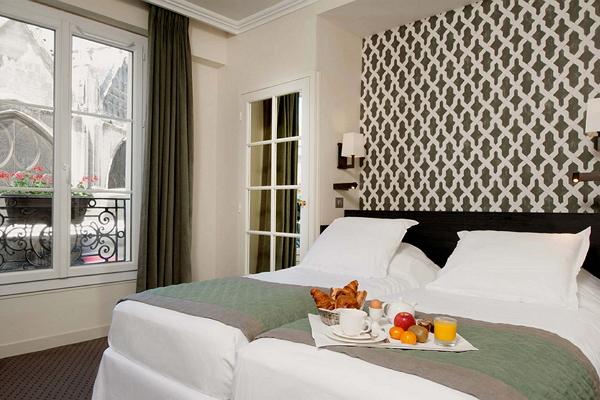 This pretty retro-style hotel is next to Notre Dame Cathedral. Olive shades in the decor, simple dark-wood furniture, large windows and wrought-iron balconies, which Paris is so famous for - the simple but stylish design of the rooms will be appreciated by lovers of timeless classics. At the request of the guest, breakfast can be served on the terrace overlooking a beautiful street.
Les degres de notre-dame
10 Rue des Grands Degres
+33 01 55 42 88 88
double room - from € 125
A tiny hotel with 10 rooms, located opposite Notre Dame. The main advantage of the hotel is its location on a quiet and non-tourist street in the city center. If you do not know where the hotel is located, you can easily pass by and not notice it among cafes, shops and residential buildings. Small cozy rooms with vintage furniture in a typical Parisian style. If you are looking for an affordable and comfortable hotel in the center of Paris, then welcome to Les Degres De Notre-Dame.
Mama shelter
109 Rue De Bagnolet
+33 01 43 48 48 48 www.mamashelter.com/ double room - from € 89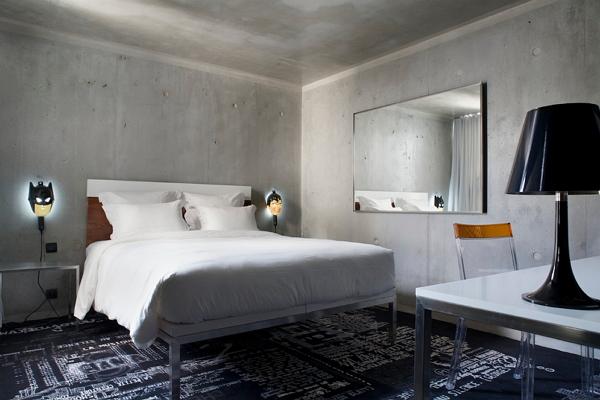 Design hotel in the 20th arrondissement of Paris. The well-known French designer Philippe Starck worked on the interiors of the rooms, who managed to make the hotel an art club. Black walls with graffiti, minimalist furniture, night lights in the form of figures of famous cartoon characters - an unusual, bold and, no doubt, memorable design. The hotel has a brasserie, pizzeria, and the excellent Chic-Chic bar, where you can enjoy a cocktail or play table football. Paid parking is available for those traveling by rental car next to the hotel.
Eldorado
18 Rue des Dames
+33 01 45 22 35 21 http://eldoradohotel.fr/ double room - from € 85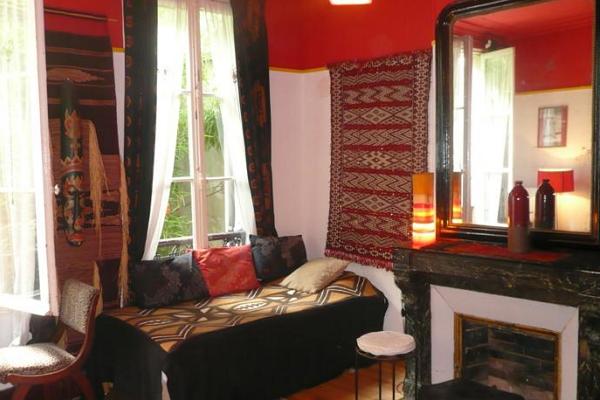 The hotel is next to the famous Moulin Rouge cabaret. The rooms recreate the style and atmosphere of old Paris: cabinets with carved doors, pot-bellied chests of drawers, chairs with velvet upholstery, old photographs and posters on the walls. By the way, there are no televisions in the rooms, as the hotel owners believe that the best vacation is not in front of the screen, but over a glass of red wine on the cozy terrace overlooking the garden, which, by the way, is in Eldorado. A nice bonus for those who used the car rental service: paid parking is equipped near the hotel.
Where to park a rented car in Paris
Car rental in Paris with BookingCar - profitable, convenient, easy!
In case of any problems associated with car rental in Paris, BookingCar will solve them as quickly as possible.
We will be with you 24 hours a day.
All you need is to contact us.
© Ellina Rudenko, 2016
Like this? Share in social networks: