Bookingcar offers a wide selection of car rental options in London.
With us you can choose a car of any class that best suits your needs.
Our prices are one of the best prices on the market.
See for yourself!
Professional support
Our professional call center will help you understand all the intricacies of car rental. We guarantee full support throughout the rental period.
London is one of those cities where you feel comfortable at any time of the year: the winters are quite warm here and the summers are not very hot (you can safely go outside at noon). In the spring, the city turns into a large blooming garden, the parks become like magical, completely fabulous places that you can wander around all day. Arriving in London, it is very difficult to resist the temptation to see everything at once. Do not try to visit every museum and look into every palace: running around the city will not help you enjoy the atmosphere of the city, but only spoil the impression of the trip. You need to get acquainted with London gradually and not rush to learn all its secrets: it is much more pleasant to leave a feeling of understatement between you and return here again to continue to build your relations with this city. When planning a trip to London,
Bookingcar recommends:
Car rental at London Airport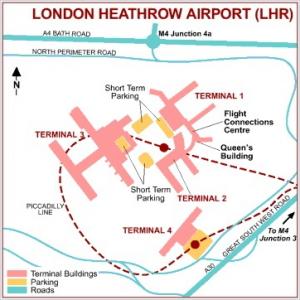 Heathrow Airport ( the Heathrow Airport then ) - download scheme
IATA code: LHR
Location: 27 km west of central London
Official website: www.heathrow.com
Information: +44 (0) 844 335 18 01.

At Heathrow Airport you can find representatives of well-known rental companies, such as: Hertz, National, Avis, Europcar, Alamo and Sixt. The airport is located close to the main attractions of London, so you can quickly get to the historic areas of the city with a rented car. At the airport there are short-term and long-term parking, as well as business parking and parking with staff (valet).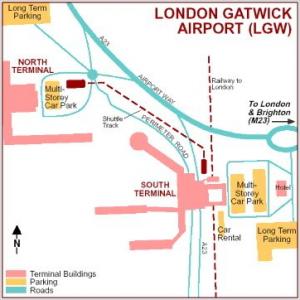 Gatwick Airport ( the Gatwick Airport then ) - download scheme .
IATA code: LGW
Location: 46 km south of central London
Official website: www.gatwickairport.com
Information: +44 (0) 844 335 1802.

Car rental at Gatwick Airport is represented by rental leaders such as Alamo, Thrifty and Europcar, who have a large car base and are ready to offer you favorable rental conditions. The airport is equipped with short-term and long-term parking, as well as parking with staff (valet). Long-term parking can be booked online.
What to see in London: interesting sights of the city
Tower of London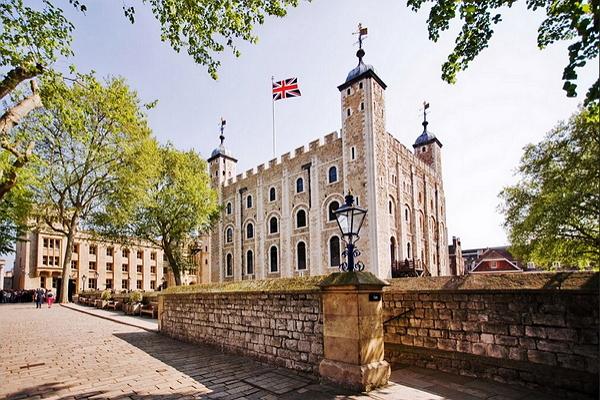 The tower is by default included in the must see list of every tourist who first arrives in London. This is the historical center of the city, and one of the main buildings in England, and, along with Big Ben, one of the symbols of Great Britain. Over its long history, the Tower has been rebuilt and expanded several times, at different times it was used as a prison, royal residence, mint, arsenal and even a zoo. The tower is known for its guards, who are unofficially called beefers, which literally means "beef eaters" in English. There are several versions of the origin of this name, and one of them appeared at a time when famine reigned in London: the authorities, fearing popular unrest, sought to strengthen their guards, so they regularly gave the palace guards meat ration. The symbol of the fortress is black crows, who settled here from the middle of the 16th century. According to legend, if the birds leave the Tower, the British monarchy will fall, so the crows are carefully looked after and even periodically cut their wings.
Tate Gallery
Millbank www.tate.org.uk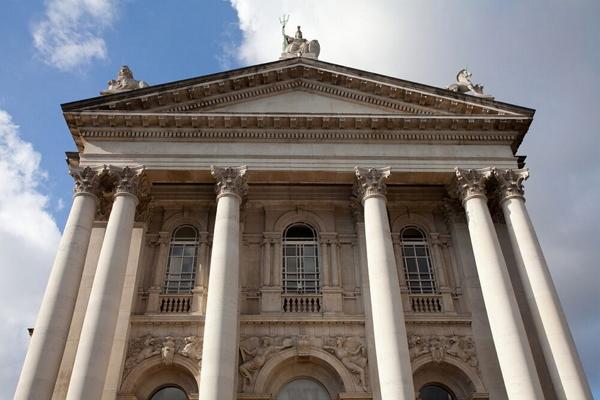 Behind the English art of the 16th-20th centuries is to go to the Tate Gallery, named after its founder, sugar tycoon Sir Henry Tate. The basis for the permanent exhibition was 3 paintings from the personal collection of the industrialist, one of which was Sadler's "Thursday". Today, Tate keeps the world's largest collection of English art. The Tate is a unique collection of paintings, prints and sculptures that tells about the formation of British culture and its place in world art. The museum consists of two parts: the Tate Britain gallery (it is also called the old gallery) and Tate Modern, opened in 2000 and exhibiting contemporary art since 1900 (it is located at Bankside).
Victoria and Albert Museum
Cromwell road | South Kensington www.vam.ac.uk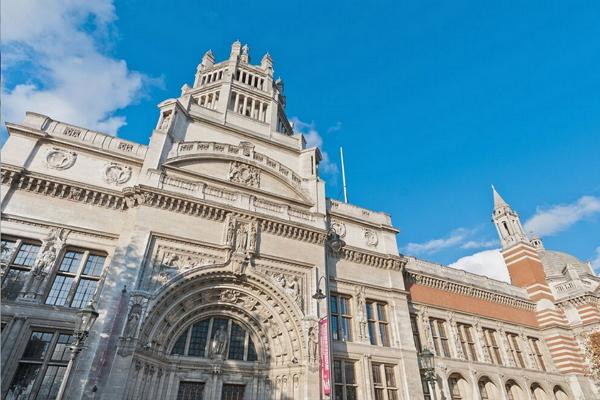 The very first and largest museum of decorative arts, founded in 1852 on the wave of success of the World Industrial Exhibition of 1851. The museum was greatly supported by the royal family - Queen Victoria and her husband Albert, in whose honor the museum was renamed in 1899. In the museum's collection you can find both objects of ancient art, and, for example, the famous shoes from Vivienne Westwood made of blue leather under a crocodile. Do not try to see all 4 million exhibits in one day, it is better to devote about two hours to a brief tour of the museum, and then go to the courtyard, where you can relax at the fountain and in silence think over the further route around the city.
Shoreditch District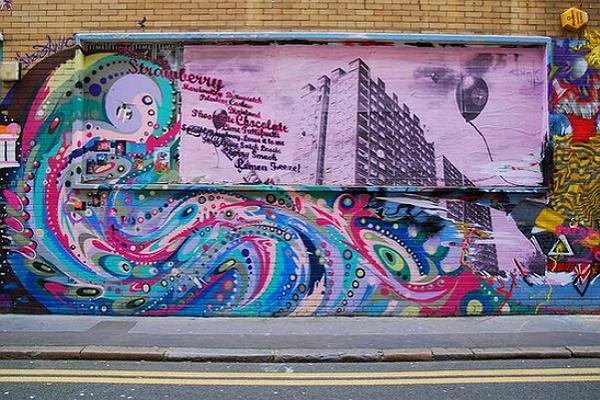 If the word "graffiti" is associated with ridiculous drawings that spoil the walls of houses, then we recommend that you come to the Shoreditch area and see that graffiti can be a real art. The famous Banksy and ROA, whose drawings you will find on the buildings, have turned this area into a real street art museum. Shoreditch perfectly conveys the spirit of London, in which there will always be a place for even the most bizarre artistic decisions. Be sure to check out one of the shops with designer clothes or vintage furniture: for a couple of pounds you can find some charming trinket here. And do not forget to go to Fix126 cafe for delicious coffee and fragrant brownie.
Holland park
Kensington-chelsea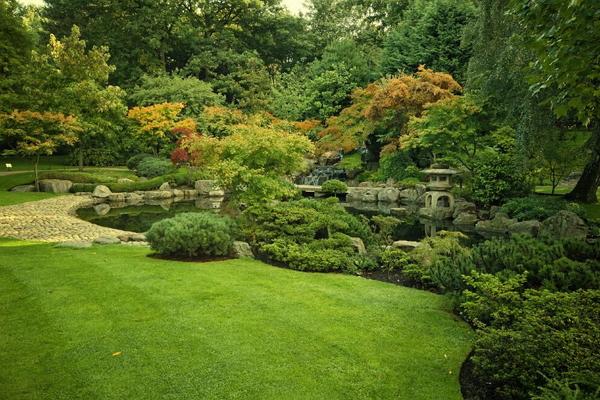 Grabbing a plaid blanket, a couple of sandwiches and a bottle of cider, go on a picnic to the cozy Holland Park, where peacocks walk along the paths, and squirrels willingly make contact with people and ask them for refreshments. You can lie on a green lawn, read a book on a bench by the fountain in the iris garden, take a stroll through the Kyoto Garden rock garden and even listen to opera at the local theater. Every Sunday, the art academy organizes open air in the park, so if you have long wanted to learn how to paint in watercolor, then in London you will have a chance to do it. Near the park is the famous Notting Hill district, in which the characters of Hugh Grant and Julia Roberts from the romantic comedy of the same name met.
Near London: Best Car Routes
Hampton Court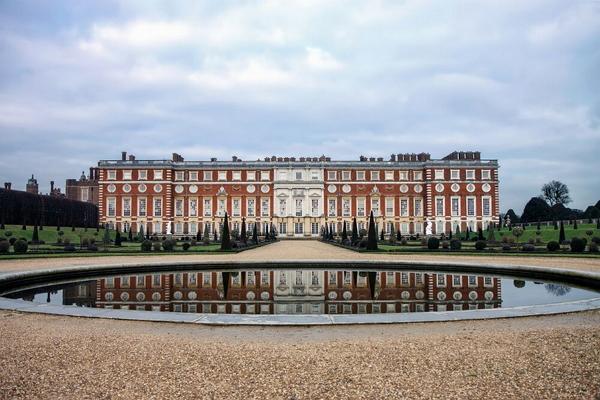 If you rent a car, you will reach Hampton Court in less than an hour - a chic palace, which is primarily associated with the name of Henry VIII. The history of the Hampton Court began in 1514, when Thomas Walsy, a favorite of King Henry, bought a piece of land and began building the palace. Feeling cooling in relations with the monarch, Walsy presented the palace to Henry VIII, who brought elements of medieval architecture to the building architecture and ordered the construction of a tennis court - now it is considered the oldest in the world. Until 1760, the palace served as the suburban residence of the English monarchs, but by the beginning of the 19th century it had become desolate and revived only under Queen Victoria, who opened the Hampton Court to the general public. We advise you to come here for a whole day to wander around the front rooms of the palace, take a walk in a wonderful park and,
Windsor castle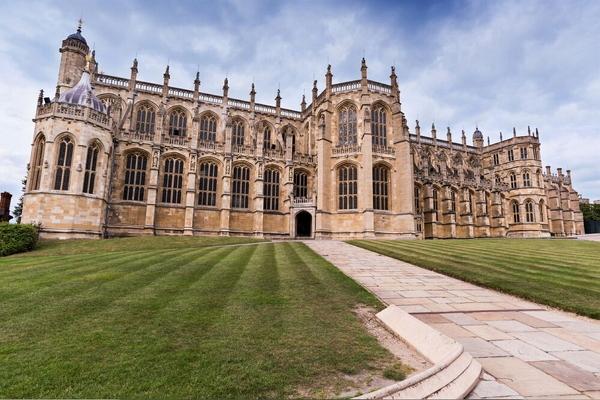 The largest residential castle in the world, which for over 900 years personifies the unshakable British monarchy. Queen Elizabeth spends here a month in the spring and one week in June, when she participates in ceremonies associated with the Order of the Garter (the highest knightly order of Great Britain). The remains of Henry VIII, his wife Jane Seymour and Charles I, are located in the castle's Chapel of St. George. The Windsor Castle is famous for its collection of ghosts that attract fans of mystical tourism. They say that the ghost of Elizabeth I roams the library, and Anna Boleyn was allegedly seen in the chapel. If you want a thrill, you can check it yourself, is it true or fairy tales for tourists.
Brighton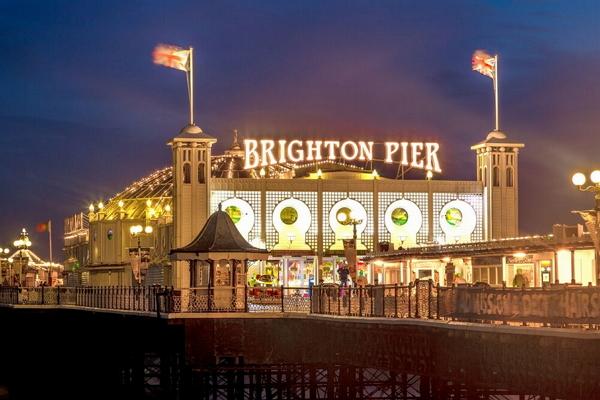 They spoke of Brighton for the first time in 1724, when a powerful storm hit the city, destroying most of the houses. Local residents turned for help to the government, which allocated money for the construction of new houses. By the year 1750, Brighton was talked about again, but in a completely different way: Dr. Richard Russell Lewis discovered the healing properties of Brighton's sea air and began to recommend his patients rest in this area. Within a few years, Brighton turned from a deaf fishing town into a fashionable resort where aristocrats came to improve their health. From earlier times, the Royal Pavilion - the magnificent residence of George IV - and the unique West Pier of Queen Victoria's time remained in Brighton. Be sure to stroll along the promenade, where you can try fresh fish, listen to street musicians and buy some pleasant trifle as a keepsake. The most convenient way to get to Brighton is by car, so we recommend that you use a car rental service.
Warwick Castle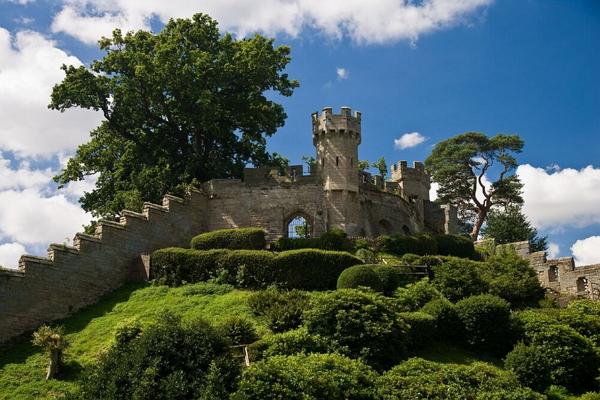 Be sure to come with your rental car to this medieval castle, built at the beginning of the 11th century by William I the Conqueror. The fortress repeatedly withstood the siege of enemy troops, during the English bourgeois revolution there was a garrison devoted to parliament here. Today, Warwick Castle is a famous tourist destination, along with Buckingham and Westminster Palace is included in the first category of the List of architectural and historical sights of Great Britain. For a long time it belonged to The Tussauds Group (their most famous project is Madame Tussauds), which restored the castle, opened it to visitors and turned it into one big historical attraction. Every year there are knightly tournaments, archery competitions and bird shows with vultures and eagles - what is seen affects not only children,
Stratford upon avon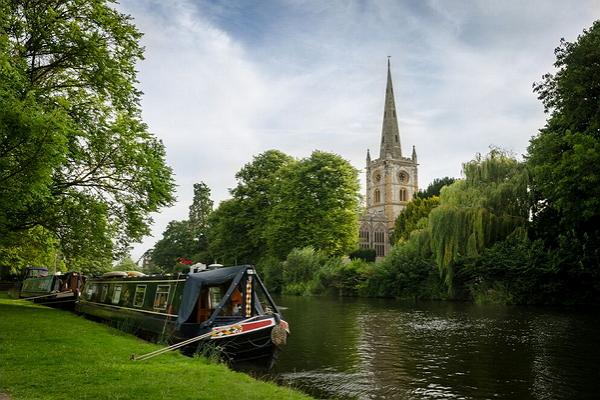 You can take a trip to Shakespeare's places here in Stratford-upon-Avon, where almost every home is connected with the life of the great playwright. We advise you to start at home on Henley Street - Shakespeare was born here, then go to his mother's farm (Mary Arden's Farm), where the life of the 1570s was recreated in detail, including traditional farm activities in which you can participate. We also recommend that you look into the cottage of Anne Hathaway, Shakespeare's wife, and take a walk to the house called New Place on Chapel Street - here the playwright spent his last days until his death in 1616. If you have the strength, you can go to the Holy Trinity Church and look at the grave of Shakespeare. At www.shakespeare.org.uk you can book tickets at a discount and avoid queues at the box office.
Food: atmospheric restaurants, cafes and bars
Ye olde miter
1 Ely Court www.yeoldemitreholborn.co.uk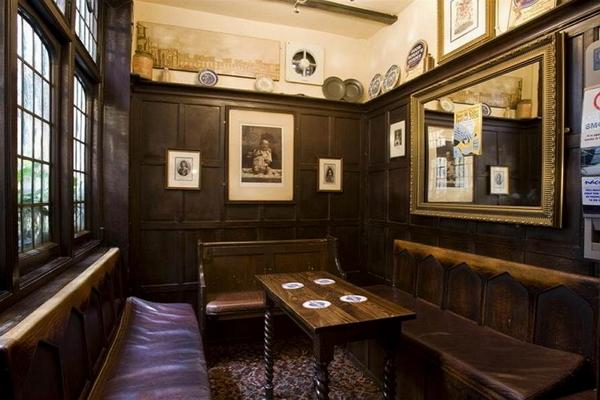 To find this famous pub, you will have to get lost more than once in London alleys: Ye Olde Miter is hidden in a blank alley among stone buildings in the spirit of old London. The history of the pub dates back to 1546, when Bishop Goodrich opened a tavern called Miter Tavern, which gathered locals; modern building and name appeared in 1772. According to one legend, Queen Elizabeth I herself stayed here. The pub is known for its wide selection of beers: we recommend you try American Pale Ale, it gives away citrus and goes well with traditional English pie. Ye Olde Miter is open only on weekdays, and on weekends it opens only once a year during the British Beer Festival.
Burger & lobster
29 Clarges Street Mayfair http://www.burgerandlobster.com/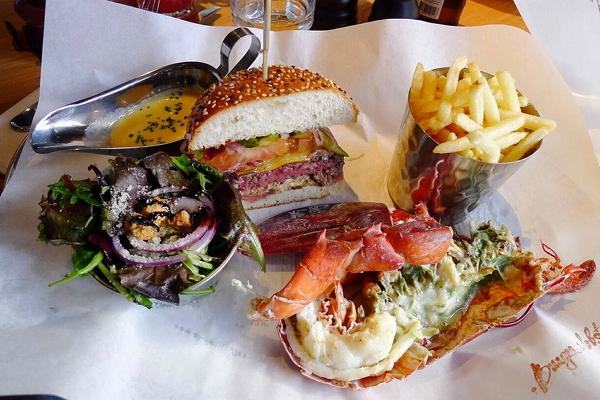 A restaurant in which you will not need to study the menu for an hour, consult with the waiter and look at the plates of your neighbors, so as not to miscalculate the choice of dishes. In Burger & Lobster, everything is simple: there is a burger and there is a lobster - this is what the restaurant menu is limited to. You can order everything individually, or you can choose one large dish, where the main characters will be a burger and lobster. For such an original and at the same time simple concept, the famous Russian restaurateur Mikhail Zelman, known in the homeland as a chain of Goodman steakhouses, is responsible. Several Burger & Lobster restaurants have been opened in London, but it was here, in the Mayfair region, that gastronomic history began, and few believed in its success. Today, Burger & Lobster is one of the most famous restaurants in the city, in which tables are not empty for more than 5-10 minutes.
Gordon's wine bar
47 Villiers St www.gordonswinebar.com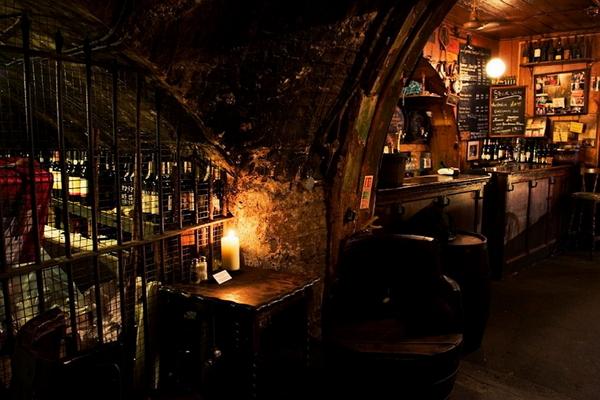 Drink wine in a dark basement, where the only candles from the lighting, inserted into old wine bottles, are possible only in Gordon's Wine Bar. An original and very atmospheric place where time seems to have stopped somewhere at the beginning of the 20th century: peeled walls, frayed wooden tabletops, creaky stairs, faded newspapers in the frame and everywhere wine barrels as a reminder that Gordon's is about wine. Be sure to try the cheese or meat plate, which is served with a crispy baguette and several types of jam, and if you want something more satisfying, then we recommend you a ribeye steak with caramelized onions.
Duck & waffle
110 Bishopsgate https://duckandwaffle.com/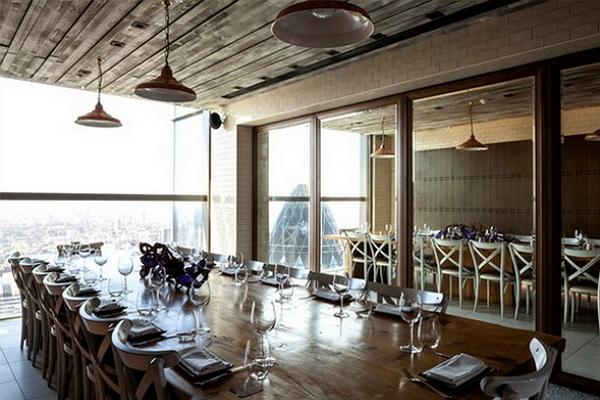 On the 40th floor of one of London's skyscrapers is a wonderful Duck & Waffle, offering visitors original variations of familiar dishes. Duck is served on a waffle with an egg and watered with maple mustard syrup, and the omelet is cooked with avocado and smoked salmon and served on crisp bread. The restaurant is open around the clock, so you can come here for breakfast with granola in Greek yogurt, and for late dinner with a glass of wine. The windows offer a magnificent view of London, you can see the popular skyscraper 30 St Mary Ax, which the townspeople called the cucumber (The Gherkin). The restaurant is not allowed in sports shoes, so if you plan to look into Duck & Waffle, then you will have to change your favorite sneakers to something more presentable.
Cafe colbert
50-52 Sloane Square Chelsea https://www.colbertchelsea.com/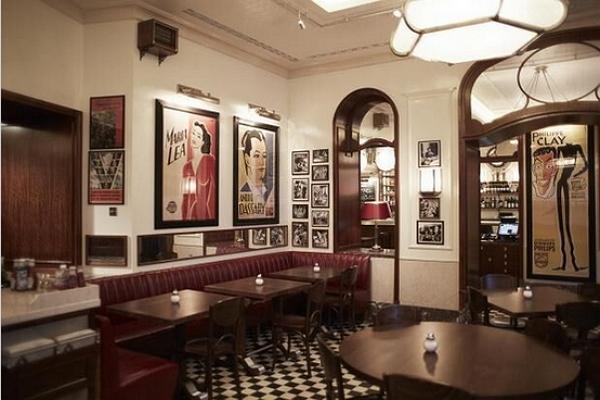 If in the morning you wake up and realize that you want something more delicious for breakfast than yogurt and a croissant with jam, then go to the French cafe Colbert, where you can try excellent Benedict eggs, toast with berries and even scrambled eggs with lobster. The walls are covered with dark wood, burgundy leather sofas, white tablecloths, old posters of French films on the walls and waiters in faux-white shirts and black vests - the atmosphere of typical Parisian restaurants is so accurately conveyed at Colbert that one is even surprised to see from the windows not the Champs Elysees and a red double-decker bus. In addition to delicious breakfasts, excellent oysters and snails are served here, so you can safely go to Colbert for seafood. If you plan to stop by here for dinner, we recommend that you book a table in advance, since by the evening there are practically no free guests.
Where to live: comfortable hotels in London
41 Hotel
41 Buckingham Palace Road
+44 20 7300 0041 http://www.41hotel.com/ double room - from £ 345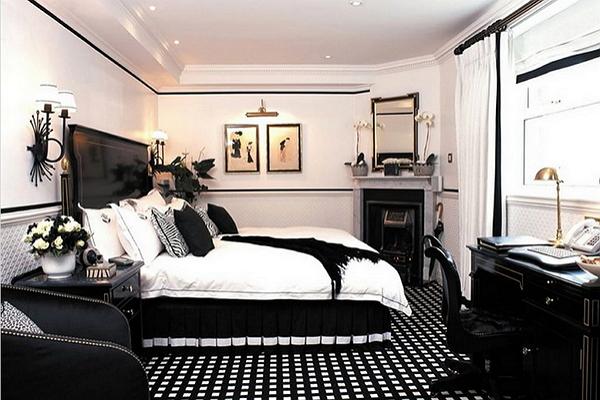 Returning to your room after a long walk, taking a bath, wrapping yourself in a soft bathrobe and warming yourself by the fireplace - all this can be done at the luxurious 41 Hotel, located behind Buckingham Palace. Having booked a room in this hotel, you will live in approximately the same conditions as your neighbor, Queen Elizabeth II. Throughout the stay, guests are offered free snacks: dried fruits, nuts, chocolate, ice cream and buns with jam - sweet tooth seems to be in paradise. Breakfast, lunch, traditional 5 o'clock tea and dinner are served in the Executive Lounge with a glass roof. Despite the scope and luxury, this hotel does not feel like at a dinner party, where it's scary to move again, so as not to break etiquette. You can safely walk around the hotel in your favorite shabby sneakers,
54 boutique hotel
54 Queen's Gate
+44 20 7761 4000 http://www.fiftyfourboutiquehotel.co.uk/ double room - from £ 168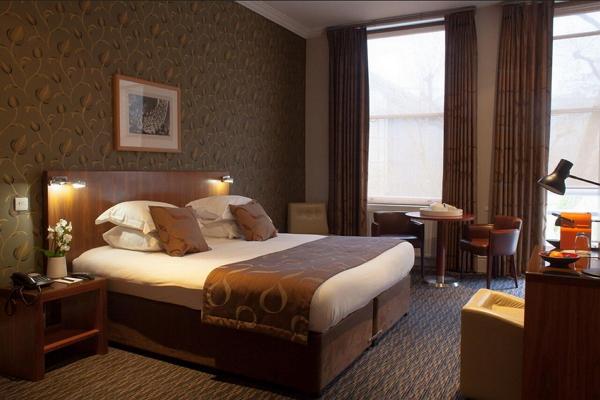 Located in South Kensington, close to Albert Hall and the Victoria and Albert Museum, the hotel is housed in an elegant white building combining modern and classic English architecture. The rooms are decorated in pleasant coffee tones. Some rooms have small balconies overlooking a quiet street. Free WiFi is available throughout the hotel, so you can post your favorite London photo on Instagram at any time. A small cozy hotel for those who like a relaxing holiday away from noisy streets.
The bingham hotel
61–63 Petersham Road, Richmond Upon Thames
+44 20 8940 0902 http://www.thebingham.co.uk/ double room - from £ 165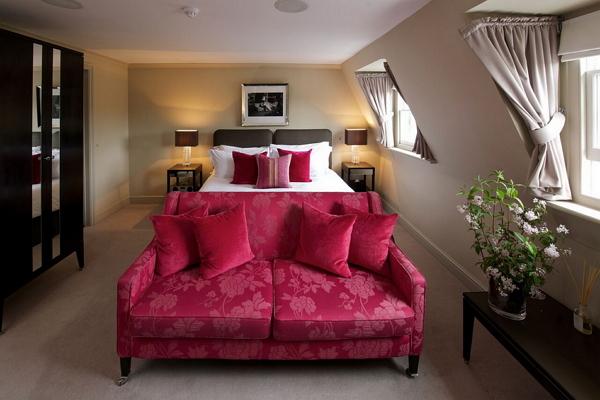 A boutique hotel located in a picturesque area - on the banks of the Thames and close to the Kew Royal Botanic Gardens. The spacious rooms are decorated in an Art Deco style, and some have a spa bath. The hotel has a large park where you can stroll after lunch and sit on a bench in the shade of trees. By the way, there are golf courses within a 15-minute drive from the hotel - all of a sudden you will be so inspired by the atmosphere of this exquisite place that you want to join the aristocratic life, for which all conditions are created here.
The dog & fox
24 High Street, Wimbledon Village
+44 20 8946 6565 http://www.dogandfoxwimbledon.co.uk/ double room - from £ 129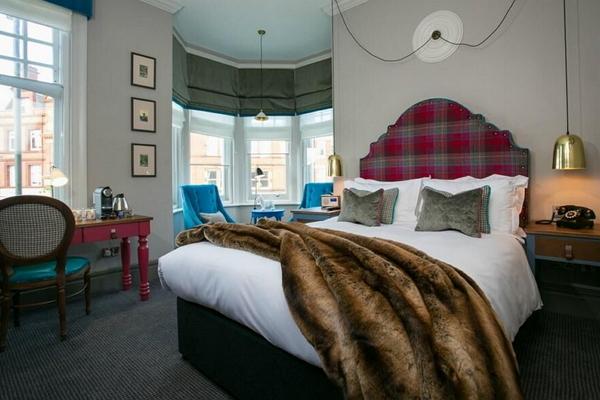 Located in the center of Wimbledon, within walking distance of the tennis court of the same name, the hotel offers cozy rooms with interesting decor. Paintings with foxes in tailcoats and bowlers, white porcelain figurines of dogs that can be found even in the bathroom, and retro rackets on the walls - the decor in this hotel is thought out to the smallest detail, giving the rooms a special charm. The head of the bed is decorated with a Scottish cage, once again reminding you that you are in the UK. An English breakfast is served each morning at the hotel's restaurant, and traditional British fries are prepared on Sundays.
Church street hotel
29-33 Camberwell Church Street
+44 20 7703 5984 http://churchstreethotel.com/ double room - from £ 90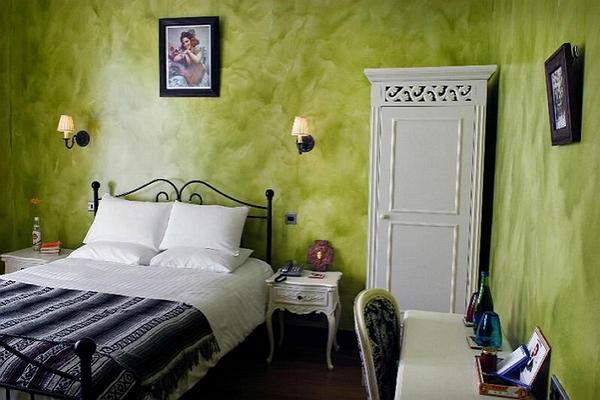 Staying at Church Street Hotel, you will immerse yourself in the atmosphere of Latin America for several days. The interior of the hotel is made in bright colors (green, red and orange predominate), the walls of the bathrooms are decorated with openwork tiles, paintings depicting Mexican dancers hang on the walls, and painted skulls are painted on the shelves in the lobby of the hotel. You will be pleasantly surprised when you find small gifts in your room: organic chocolate and a jar of signature spicy sauce. The surprises do not end there - in the lounge guests of the hotel are treated with organic tea and coffee for free, and also offer a large collection of DVD films. At the front desk, you can purchase a gym and pool membership for a few pounds at the nearby Camberwell Entertainment Center.
Where to park a rented car in London
Car rental in the UK with BookingCar - profitable, convenient, easy!
In case of any problems related to car rental in the UK, BookingCar will solve them as quickly as possible.
We will be with you 24 hours a day.
All you need is to contact us.
© Ellina Rudenko, 2016
Like this? Share in social networks: