Bookingcar offers a wide range of car rental options in Hanover
Here you can find a car of any class that best suits your needs.
Our prices are one of the best prices on the market.
See for yourself!
Professional support
Our professional call center will help you understand all the intricacies of car rental. We guarantee full support throughout the rental period.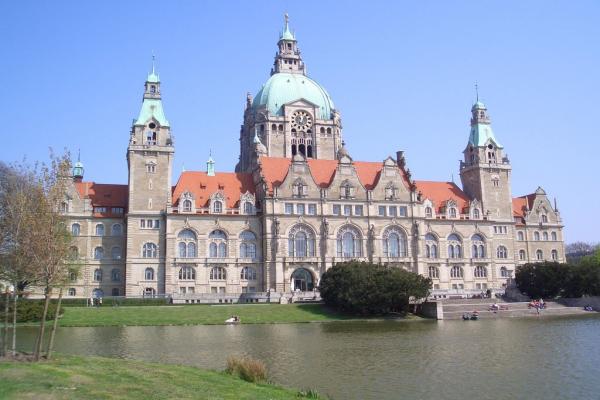 Hannover is a colorful city that offers its guests a rich cultural program. Architectural monuments, exhibitions, parks, vibrant events - everything is in abundance here. Having rented a car, you should travel around the popular places of the city, and then take a walk along the quiet streets and enjoy their special beauty. The most popular attractions of Hanover that are worth visiting for every tourist are the main square of Krepke, the Opera House, the artificial Lake Mash, the Waterloo Column, the Royal Gardens of Herrenhausen. Children will enjoy spending time at the zoo, where more than 3,000 animals live, and adults will surely enjoy an excursion to the entertainment and exhibition center World of Aeronautics. In addition, Hanover offers its guests many establishments for every taste and colorful hotels.
Bookingcar recommends:
Car hire at Hanover Airport
Hanover-Langenhagen Airport ( Hannover Langenhagen Airport then ) - download scheme
IATA code: HAJ
Location: 13 km from Hanover
Official website: www.hannover-airport.de/fluggaeste-besucher
Information: +49 511 9770
The following companies provide car rental services at Hanover Airport: Hertz, Budget, Europcar, Avis, Volkswagen Financial Services, Enterprise, Sixt. Rental car rental desks are located in the arrivals area. There are several parking areas near the airport. The tariff schedule and proximity to the terminals can be found on the airport website.
What to see in Hanover: interesting sights of the city
Marktkirche
Hanns-lilje-platz, 2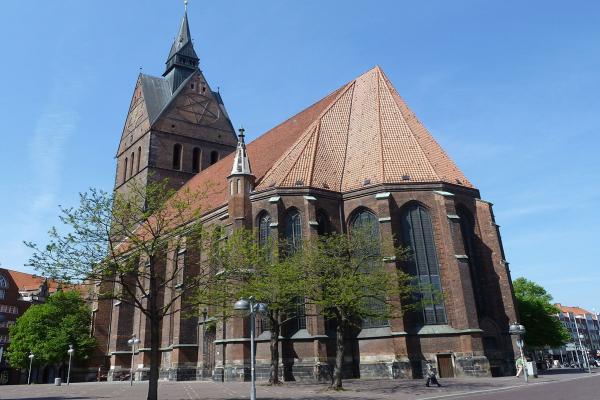 Having rented a car, go see the main Lutheran church of the city, which was built in the XIV century. Outside, it looks rather rude, but if you go inside, the impression changes immediately. Attention is drawn to the altar, which depicts the Passion of Christ in 21 scenes, a massive organ located near the back wall. The Marktkirche is also equipped with a bell tower, but all 11 bells are extremely rarely activated. Near the shrine is the town hall, which is considered the oldest building in the city. Once the city council was located here, but today there is a conference center and a restaurant.
Sprengel Museum
Kurt-Schwitters-Platz www.sprengel-museum.de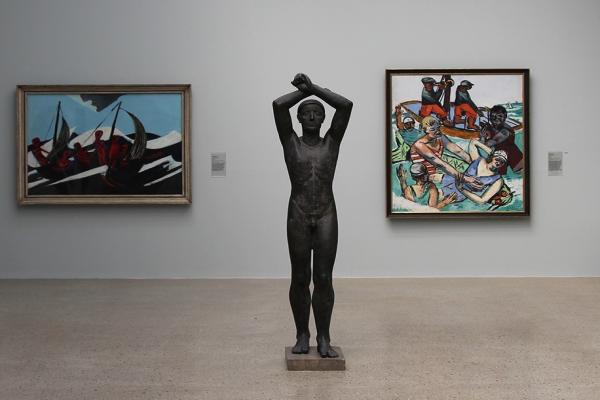 Fans of contemporary art should definitely look into the Sprengel Museum. The collection includes works related to minimalist art, post-minimalism, French cubism, abstract art of the post-war period, "art-informel", "new realism", conceptual art. Separate rooms are dedicated to installations. The most outstanding is the "Cabinet of Abstraction" with a completely unique organization of space.
Tiergarten
Tiergartenstrasse, 149 Tiergarten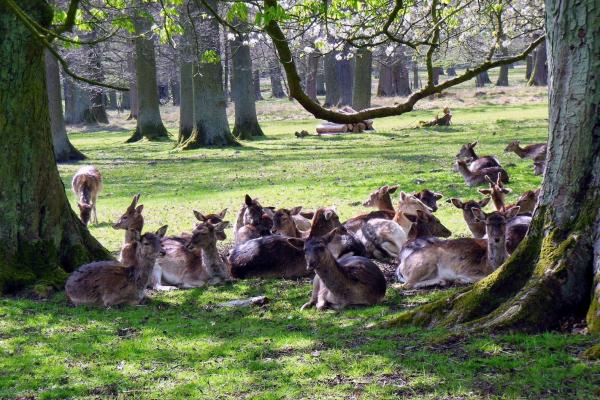 If in good weather you want to spend time outdoors, without leaving the city, go to Tiergarten. Initially, it was created as a hunting ground, and later turned into a protected forest with a picturesque landscape and many wild animals. During the walk you can see red and sika deer, wild horses, bats, fallow deer. In October, the Tiergartenfest is held here as a thank you to visitors who collect chestnuts and acorns, replenishing supplies for the winter for animals.
State Museum
Willy-Brandt-Allee, 5 www.landesmuseum-hannover.niedersachsen.de/startseite/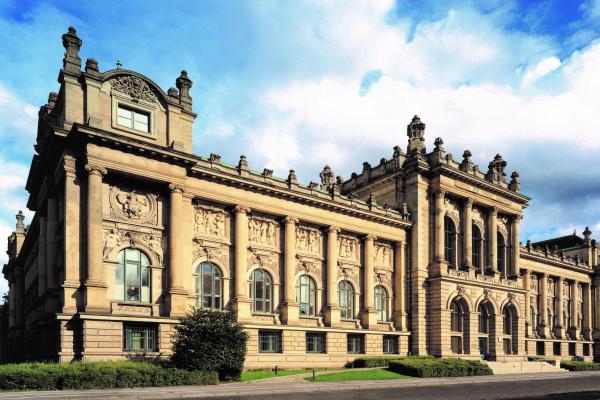 The State Museum is considered the largest in Hanover. In numerous halls, historical, ethnographic, archaeological exhibits are presented. In addition, a vivarium with amphibians, fish, cephalopods, reptiles has been opened. In total, more than 1,000,000 artifacts are represented here. The most significant are the works of Rubens, Rembrandt, prehistoric artifacts from Lower Saxony and objects from the early Stone Age. It will be more convenient to get to your destination by rental car.
Royal gardens of Herrenhausen
Herrenhauser Strasse, 4 www.hannover.de/Herrenhausen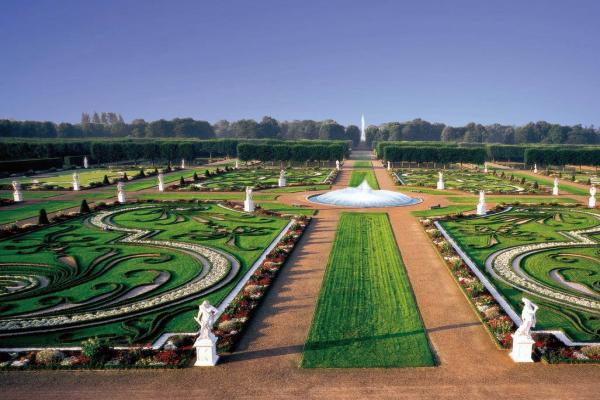 The royal gardens of Herrenhausen are considered the main heritage of the Kingdom of Hanover. They consist of 4 parts: Welfengarten, Georgengarten, Berggarten, Grozer Garden. The latter is most popular. This is an extremely picturesque baroque landscape park. The main object here is Herrenhausen Castle, which opened after restoration several years ago. Small lawns, a fountain, statues, forming a single plot with clear lines, are impressive.
Hannover Surroundings: Best Car Routes
Braunschweig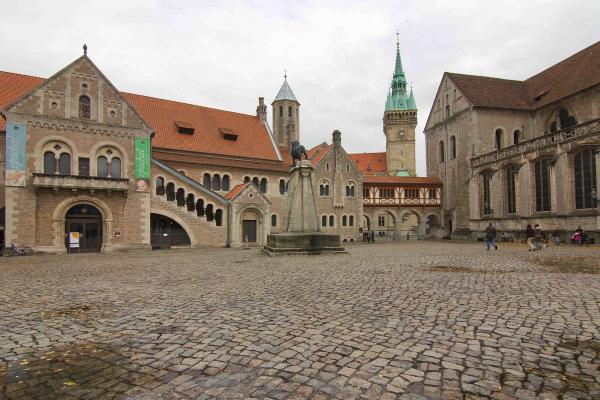 70 kilometers from Hanover is the picturesque city of Braunschweig, famous for its unique architecture. Arriving on an excursion, you should certainly see the original statue of a bronze lion inside the castle and a copy outside. Then go to see the main historical building - the Lutheran church, built in the severe Gothic style. No less spectacular is the Dankwarderode Castle, which was once a government residence, and now there is a museum with exhibits of medieval artifacts. Braunschweig is eventful: the city hosts an annual festival of classical music and the "Shoduvel" (traditional medieval North German carnival).
Marienburg Castle
Marienberg 1, Pattensen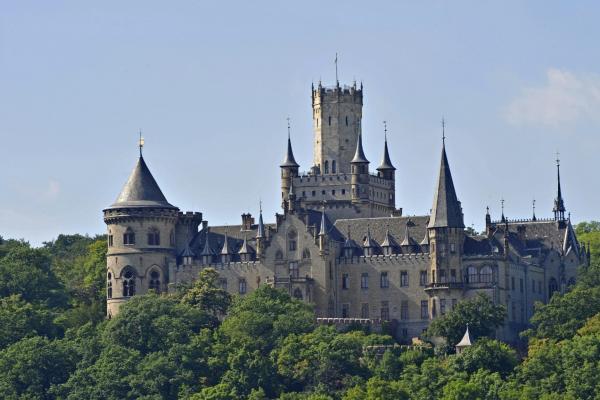 Hire a car and go see the romantic castle of Marienburg, located on top of the hill of the same name. The former summer residence of the Guelph House is considered one of the main attractions of Germany and is still carefully maintained in its original form. During the tour you can see the rich decoration of the chambers and private apartments of members of the royal family. Exhibitions also work inside the castle, and concerts are organized in the courtyard during the warmer months. By the way, some rooms are rented for weddings, birthdays, photo shoots. After the tour, you can climb the tower and be inspired by bewitching landscapes, dine in the restaurant and buy souvenirs in the souvenir shop.
Walsrode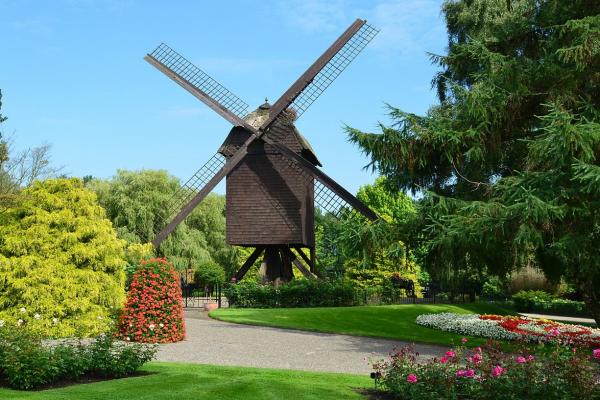 You can diversify the tourist route by going to the Walsrode bird park. Its area is 240,000 m². This vast territory is home to more than 4,500 birds (more than 675 species) brought from all over the world. During the walk you can see the harpy, hummingbird, orange-necked cassowary, Andean condor, penguins. For children, thematic tours are conducted, during which it will be possible to feed the birds and observe the feeding of predators. In addition, several million decorative flowering plants are grown here, which organically fit into the landscape of the park.
Hildesheim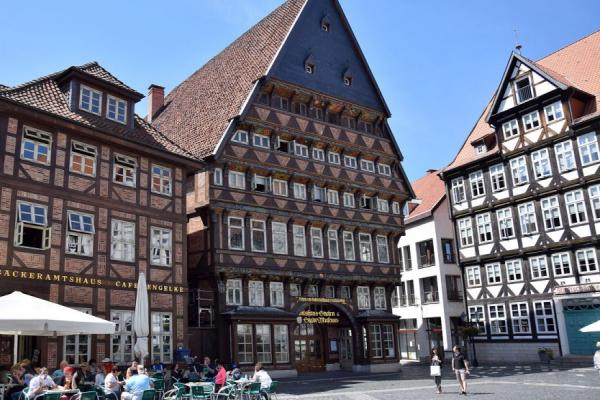 Half an hour from Hanover is the town of Hildesheim, which was badly damaged during the Second World War, and whose architectural heritage was carefully restored by specialists. The main attractions of the city are the Market Square with unique half-timbered guild houses (Tempelhaus, Knochenhaueramtshaus, Wedekindhouse), the Gothic town hall, which was not damaged during the shelling, the early Romanesque church of St. Michael, decorated with unique ceiling frescoes of the 12th century. The Gothic Church of St. Andrew and St. Mauritius also attracts attention. Especially cozy atmosphere reigns here on New Year's holidays: fairs, sales are held in the city, and magnificent illumination adds impressions.
Lubeck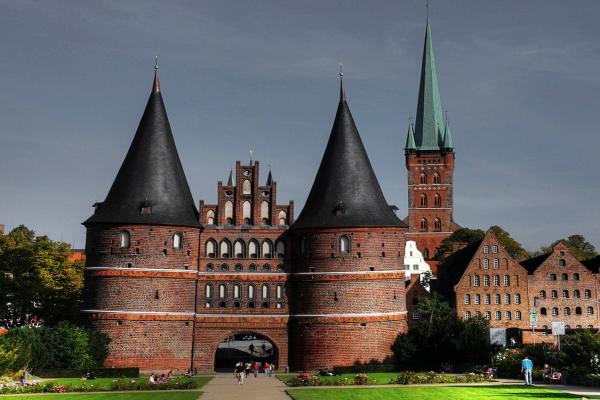 If you want to change the scenery of Hanover for a few days, renting a car, go to the port city of Lübeck. The first step is to take a walk along Alstadt - an area in which it was possible to carefully preserve the medieval appearance, despite the numerous destruction after the war. St. Mary's Church and the Cathedral are a vivid example of the Roman-Gothic style. The Buddenbrook House is an equally colorful building, which was once the family nest of the writers Thomas and Heinrich Mann. At the end of the trip, you should climb to the observation deck Petrikirche and explore the surroundings of the city. By the way, Lubeck has a large selection of hotels. You can stay in an old, elegant, as well as in a designer boutique hotel.
Food: atmospheric restaurants, cafes and bars
Mezzo
Lister Meile, 4 www.cafe-mezzo.de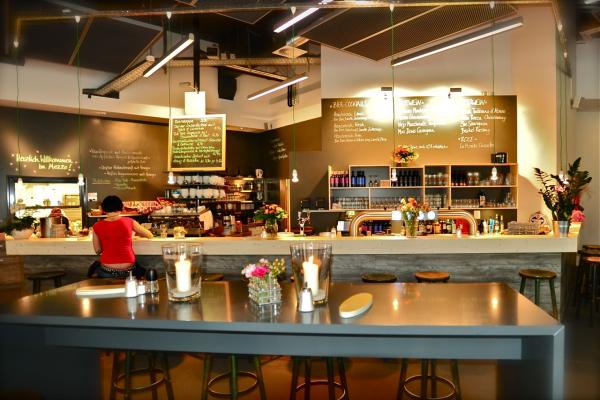 For breakfast in Hanover, head to Mezzo Restaurant. It is centrally located near the main attractions. A large selection of dishes allows you to choose for every taste. You can order both a comprehensive breakfast and meals separately. The staff is always courteous, tries to quickly and unobtrusively serve, gives recommendations if necessary. Thanks to the good service and cozy atmosphere, you can relax and eat.
Al dar
Konigstrasse, 3 www.aldar-hannover.de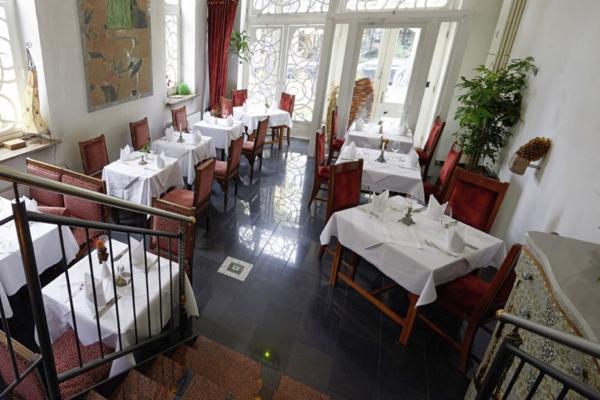 Al Dar is a colorful establishment with traditional Lebanese-Syrian cuisine. A variety of snacks, juicy lamb and kebab, various types of hummus will appeal to even the most demanding guest. Everything, whatever you order, will be perfectly prepared according to the recipe. The competent staff provides a warm welcome, conveniently places and talks about new products, popular dishes. By the way, a smoking room is equipped on the second floor.
Beef and reef
Oesterleystrasse, 1 www.beefandreef.de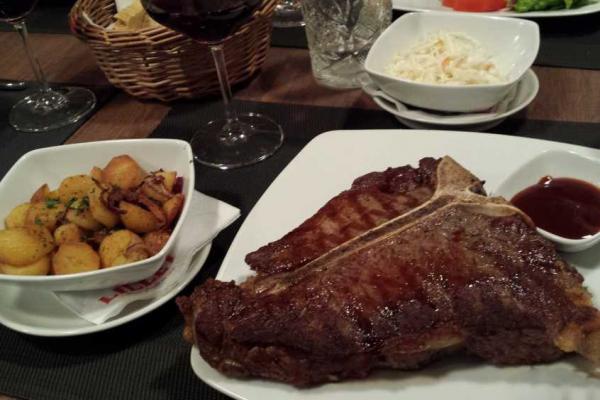 Beef and Reef is a popular steakhouse, which is worth a look when traveling by rental car. Not the most budget option to have a bite, while the service and the taste of the dishes are beyond praise. It is worth trying a steak of your favorite degree of roasting, salmon for a snack, carpaccio. Each dish is organically supplemented with aromatic seasonings that only heat the taste buds. If you want to drink a glass of wine, ask for the advice of a waiter who will probably pick the best option.
Gondel restaurant
Georgstrasse, 36 www.restaurant-gondel.de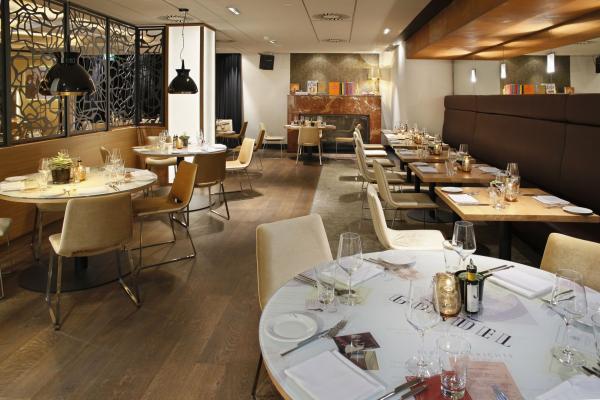 If you intend to try exclusively local cuisine during your stay in Hanover, head to the Gondel Restaurant. Each dish is prepared by order of the guest, so you probably have to wait a bit. This will not spoil the impression, while waiting, you can try the snack offered by the waiter or consider every detail of the interior. To get to the restaurant for dinner, it is better to book a table in advance.
Brauhaus ernst august
Schmiedestrasse, 13 www.brauhaus.net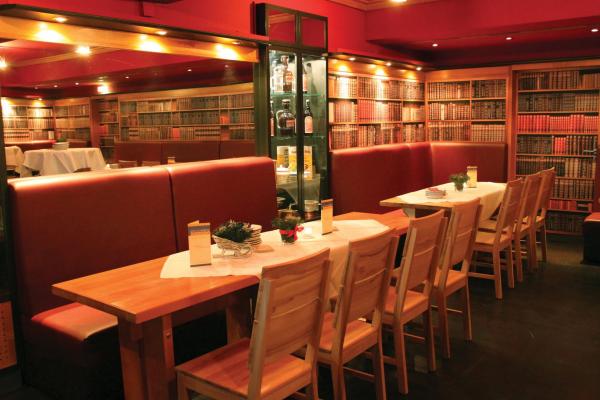 Brauhaus Ernst August is one of the most popular establishments with a bar atmosphere, which is perfect for spending evening leisure time. Here you can taste first-class freshly brewed beer according to German recipes, snacks and enjoy live music. The institution reigns in a soulful atmosphere that is conducive to pleasant communication. It is often noisy and crowded, but it only adds some color.
Where to live: comfortable hotels in Hanover
Best Western Premier Parkhotel Kronsberg
Gut Kronsberg, 1
+49 511 87400 www.parkhotel-kronsberg.de double room - from € 118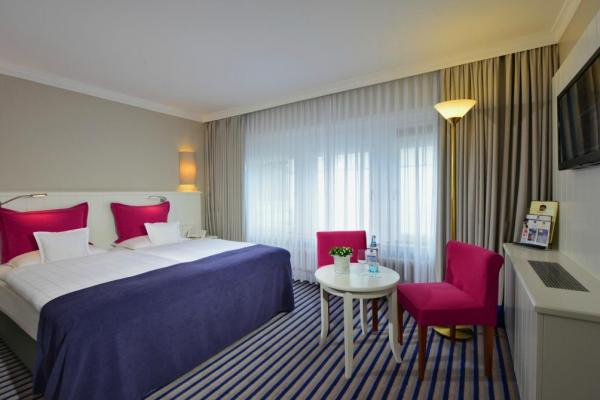 For those who plan to rent a car and are looking for a comfortable hotel at a reasonable price, Best Western Premier Parkhotel Kronsberg is suitable. It can be conveniently accommodated during a business trip or a family trip. Helpful staff ensure that guests do not need anything. It offers free parking, an indoor pool, a fitness center, spa, and a conference room.
Novotel hannover
Podbielskistrasse, 21
+49 511 39040 Novotel Hannover double room - from € 75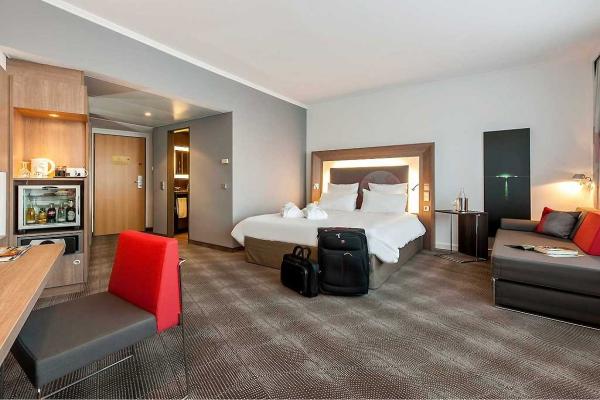 The highlight of Novotel Hannover is a good location. The hotel is located in a historic building, which once had the Balsen factory. The city center is within walking distance. The spacious rooms are equipped with everything necessary for everyone to feel comfortable. A comfortable bed, a large bathroom, the availability of basic necessities - the key to a good rest. You can maintain muscle tone in the fitness center, and relax in the jacuzzi.
Radisson Blu Hotel
Expo Plaza, 5
+49 511 383830 www.radissonblu.com/en/hotel-hannover double room - from € 95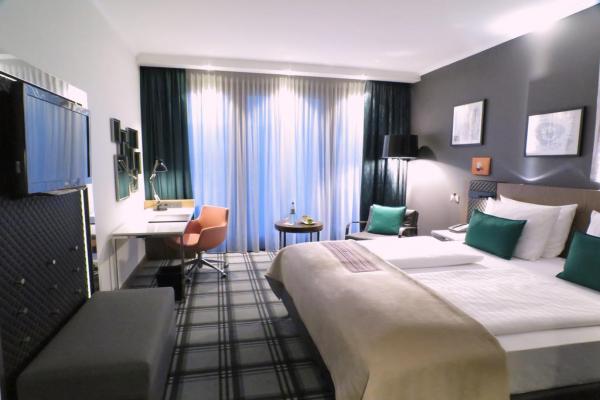 Radisson Blu Hotel is an eco-friendly hotel with a nontrivial interior in rich colors, located near the exhibition center. The staff is extremely polite and attentive to each guest. Any of your requests (call a taxi, recommendations on establishments, fresh press) will be fulfilled instantly. Thanks to the delicious and varied breakfasts, you can be fully satisfied. The hotel provides a shuttle service, a fitness center, dry cleaning, and a conference room.
Park-Hotel Bilm im Gluck
Behmerothsfeld, 6
+49 5138 6090 www.parkhotel-hannover.de double room - from € 77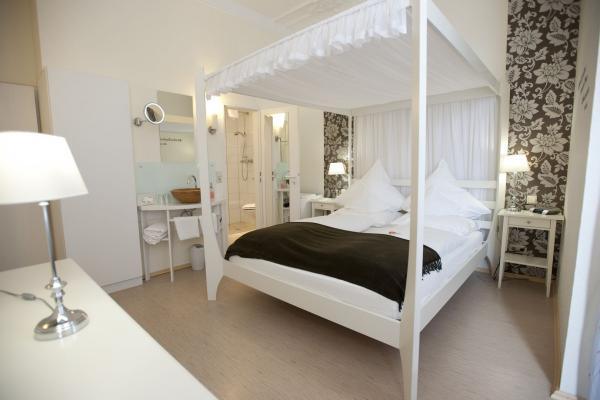 If you are looking for a comfortable hotel with first-class service, then choose Park-Hotel Bilm im Gluck. As a pleasant surprise, daily guests are served fresh fruits, cheese, tea. In the morning you can spend time in the pool or at the spa, and in the evening sit in the bar with a glass of your favorite drink. Free parking is available for tourists on rental cars. The cozy atmosphere, clean and stylish rooms, attentive staff will be the key to an unforgettable vacation.
Wyndham hannover atrium
Karl-Wiechert-Allee, 68
+49 511 54070 Wyndham Hannover Atrium double room - from € 77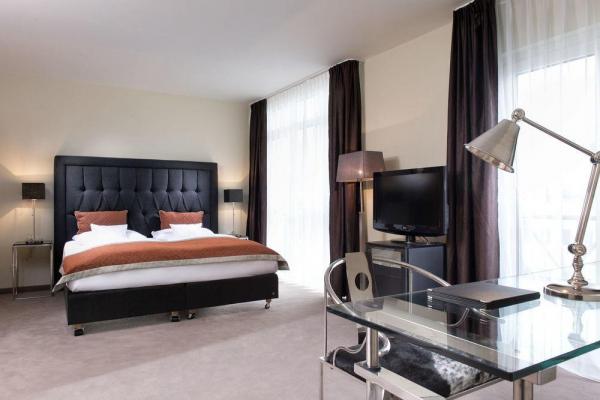 Wyndham Hannover Atrium is located near the city center. The rooms are spacious and functional, there is everything to feel comfortable. For breakfast - assorted traditional German breakfasts. There is also a bar where you can enjoy local drinks. The hotel offers a fitness center with a sauna, a conference room, a banquet room. The hotel is suitable for both one-day and long-term stays in Hanover.
Where to park a rented car in Hanover
Renting a car in Hanover with BookingCar - profitable, convenient, simple!
In case of any problems related to car rental in Hanover, BookingCar will solve them as quickly as possible.
We will be with you 24 hours a day.
All you need is to contact us.
© Anastasiia Voloshina, 2017
Like this? Share in social networks: