Bookingcar offers a wide range of car rental options in Hanoi
Here you can choose a car of any class that best suits your needs.
Our prices are one of the best prices on the market.
See for yourself!
Professional support
Our professional call center will help you understand all the intricacies of car rental. We guarantee full support throughout the rental period.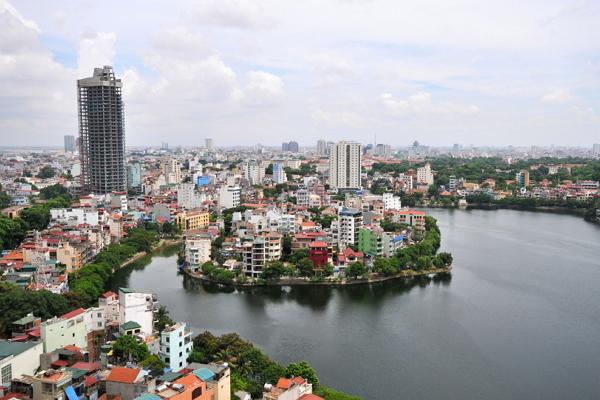 Going to the capital of Vietnam, you do not know what to expect - either a human anthill, like in Delhi or Bangkok, or a country of victorious socialism, in the style of North Korea, or an Asian city ennobled by the French colonialists. And Hanoi surpasses all expectations, combining all three looks: it has narrow crowded streets with shops selling artisans themselves, and pagodas, and colonial palaces, and Catholic churches, and monuments to Lenin, adjacent to the monuments of Ho Chi Minh. Hanoi is multifaceted and extremely interesting, but this is not the whole of Vietnam. We advise you to take a walk along the proposed route, after spending a couple of days in the capital, and then rent a car and go to the suburbs, to the north, to the pearl of Vietnam - Halong.
Bookingcar recommends:
Car rental at Hanoi Airport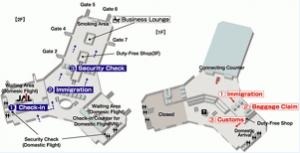 The international airport in Hanoi - Noi Bai ( Hanoi Airport then - Noi Bai ) - download scheme
IATA code: HAN
Location: 45 km from Hanoi's
official website: www.hanoiairportonline.com
Background: +84 4 3886 5047


Service of renting a car at the airport in Hanoi provide such rental companies like Sixt, Avis, Budget, Hertz and Europcar. Rental desks are located on the ground floor in the arrivals hall. Short-term and long-term parking is available at the airport.
What to see in Hanoi: interesting sights of the city
Hoan Kiem Lake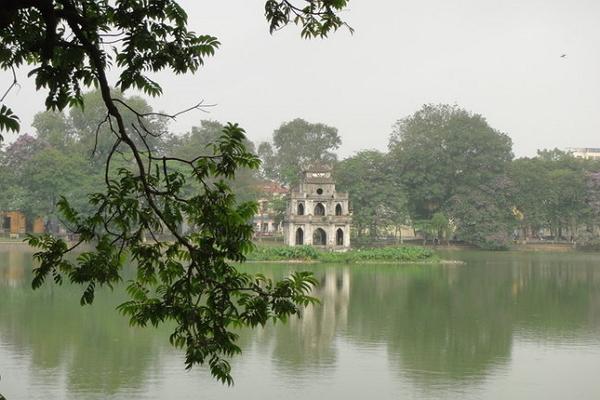 The center of Hanoi is occupied by the "Lake of the Returned Sword" with a three-tiered pagoda towering in the middle of it - Turtle Tower. The strange name of the attraction is connected with a legend somewhat reminiscent of the story of King Arthur, only with local color: the Vietnamese hero Le Loi was fishing and found a magic sword in the lake. Ten years later, leading a rebellion against the Chinese rulers and winning, he returned to the lake. When Le Loi began to thank the gods for his generous gift, the magic sword slipped out of its scabbard and fell into the water, where he was caught and carried away by a golden turtle sent by the gods. Hoan Kiem Lake is a symbol of the city and its community center. Tourists stop here to take memorable photos and relax on a bench after a long walk, while locals jog and warm up in the morning.
Hanoi Old Quarter
Yen Thai - Hang Manh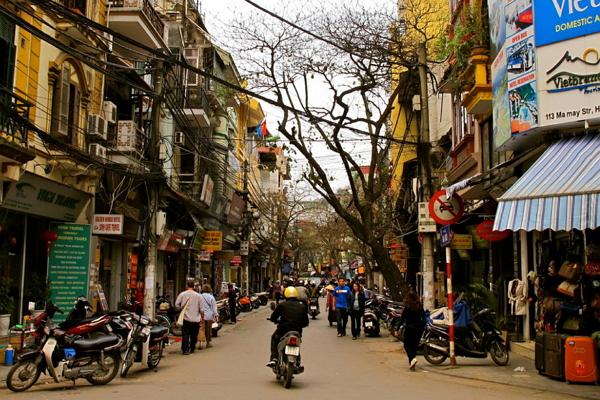 Getting to know the city is worth the most authentic, and therefore the tourist part of it - the Old Quarter. In the old days, it was called the "city of 36 guilds", since each of its streets belonged to a certain type of artisans. Here they lived, worked and sold their goods. Now, of course, these borders have been erased, but the atmosphere of old Hanoi remains. This is the noisiest and liveliest area of ​​the capital you will find just north of Hoan Kiem Lake. Take a walk along it, watching the peaceful course of life of open and sweet Vietnamese, and then turn towards the Hanoi Cathedral. Walking past typical Vietnamese shops, no one expects to see Notre Dame de Paris around the corner. Of course, the Hanoi Cathedral of St. Joseph cannot be compared with his Parisian brother, but the contrast between European neo-Gothic and stained glass windows,
French quarter
Ngo quyen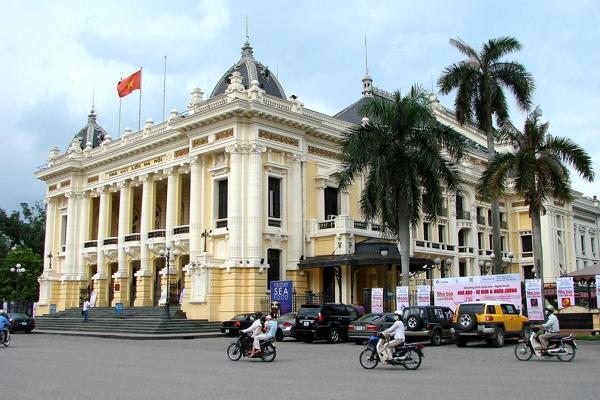 If you are impressed with the Cathedral, then head south of Hoan Kiem Lake to the French Quarter, which will immerse you in the atmosphere of Hanoi since French colonialism. This is a completely different city: wide streets, few people, beautiful residences and expensive restaurants, shops, hotels, and the Hanoi Opera House, built in 1911, stands out especially. By the way, the Vietnamese were first banned from entering it.
Temple of Literature
Văn Miếu, Đống Đa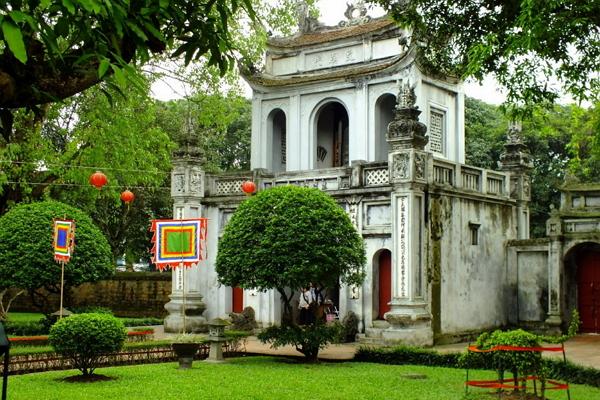 Dedicated to Confucius, the Temple of Literature, in fact, was the first Vietnamese university to study the works of the great philosopher. The complex of traditional buildings, parks and unusual courtyards, built in 1070, still stores the exams of its former students. In the temple you will see 82 turtles, on the backs of which are stone steles with the names and biographies of graduates.
Badin Square: Mausoleum, Ho Chi Minh House and Museum, Presidential Palace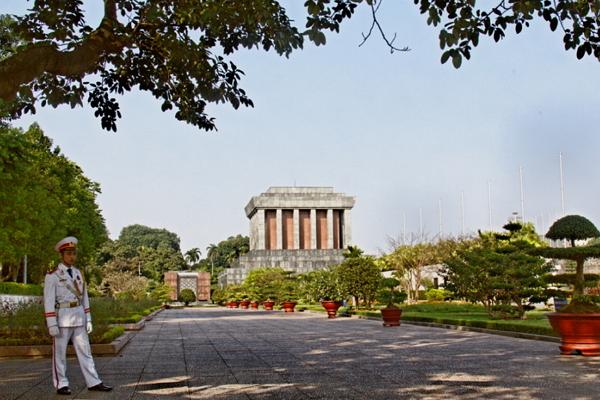 In the center of the city, on Badin Square, there is the Ho Chi Minh Mausoleum, near which a guard change takes place every hour. The Vietnamese treat the father of the nation with great respect and gratitude for gaining independence of their country - the poorest of the outskirts of French Indochina. Here you will see the house of Ho Chi Minh, and the museum, as well as the Presidential Palace. If you want to look at Grandpa Ho, his name is Vietnamese, come every day, except Mondays and Fridays, from 8 a.m. to 11 a.m.
Near Hanoi: Best Car Routes
Khoaly and Tam Kok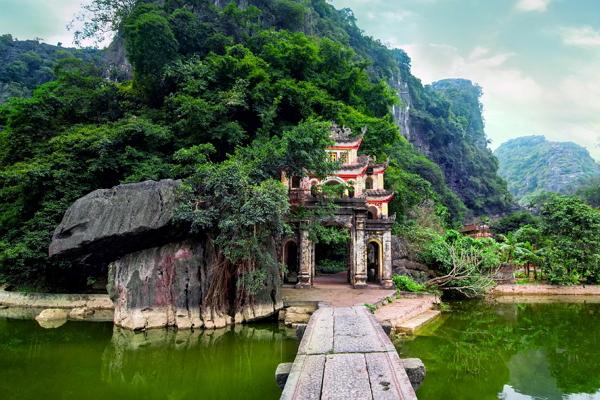 Having rented a car, go to the quiet mountain village of Hoaly, which for 40 years in the X century was the capital of Vietnam. A dramatic legend is connected with this town about the emperor Bo Lin and his wife Zyong Van Ng, who sacrificed everything so that their Vietnamese country would remain free. But to come here is not only for visiting the village itself and the temple in it, but also in order to see "Halong on land" - low calcareous hills scattered in the middle of rice fields. A few kilometers from Khoala is the village of Van Lam, from where excursions along the river through three Tam Kok caves to the Jade Grotto, where there are three pagodas of the 18th century, are held.
Thanh Chuong Viet Palace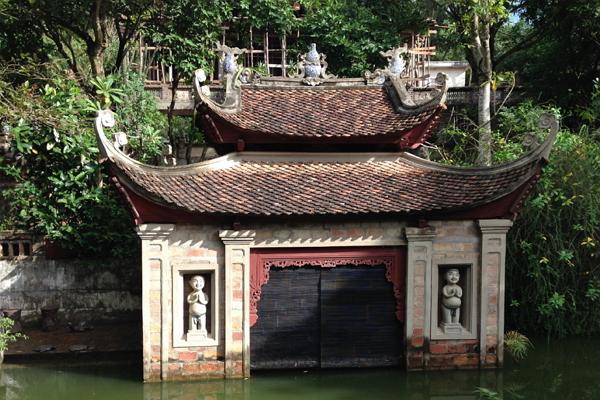 An hour's drive from the center of Hanoi you will find the Thanh Chuong Viet Palace, named after a local artist, and part-owner and mastermind of this museum. On its territory there are approximately 30 houses, shrines and pagodas. By and large, this is a reconstruction of a traditional village, a museum of Vietnamese life, surrounded by greenery. Be sure to stay here for a performance of the local puppet theater: artists standing waist-deep in water operate puppets and at the same time talk about local traditions. Two little tips: buy a ticket as soon as you enter the museum, otherwise you will not get into the auditorium - there are too many who wish; and take something from warm clothes with you, as the hall is pretty cool.
Fragrant Pagoda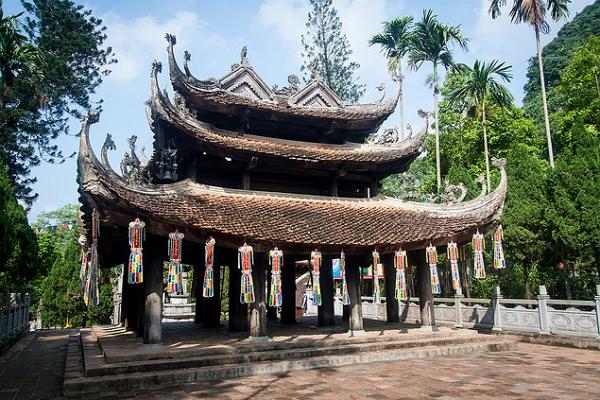 70 kilometers from the center of Hanoi is a complex of caves and pagodas in the mountains of fragrant terraces, considered one of the most ancient and revered shrines of Vietnam. People call it simply Fragrant Pagoda. In spring, pilgrims from all over Vietnam come here: it is believed that the prayers delivered at the beginning of the lunar year can protect the family from evil spirits. In order to visit the sanctuary, you will first have to drive a rented car to a ticket booth on the shore, then transfer to a flat-bottomed metal boat, go down to the caves and finally go up to the pagoda complex - get ready for an exciting journey.
Halong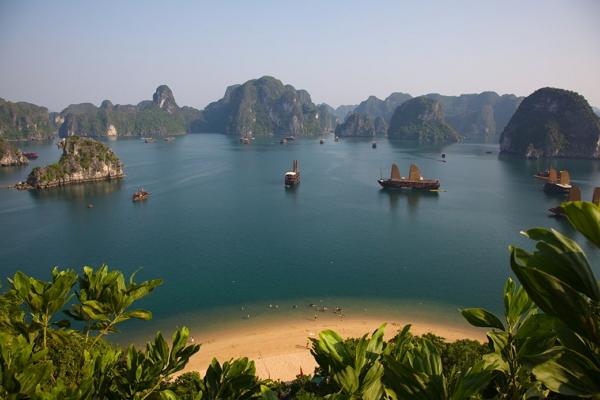 If you go further north from Hanoi, you will come to Halong Bay - a place as if descended from Vietnamese ink paintings. The road to Halong is very picturesque: you will pass by many small distinctive villages and bright green rice fields that look like small shreds, and the stunning view of the bay with 1200 green islands-reminders will make you forget about the time spent on the journey. by the sea, they have the most bizarre shapes, and sailing across the bay on the junk resembles a theater with constantly changing scenery. Here the most fascinating diving and snorkeling, as the bottom is strewn with corals, and inside the rocks there are caves with cascades of stalactites and stalagmites. The most famous cave of this kind is Khan Tien Kun (the cave of heaven), which is under the protection of UNESCO. The way from Hanoi to Halong is not the closest
Food: atmospheric restaurants, cafes and bars
Red Bean Restaurant www.redbeanrestaurant.com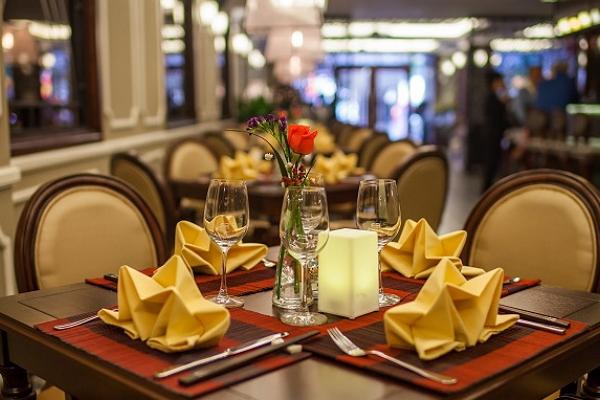 Stylish and very European pan-Asian restaurant. That is, one in which even your grandmother will not be afraid to try the famous Vietnamese delicacy - soup from a swallow's nest. An ideal serving, attentive English-speaking staff (a rarity for Vietnam), thoughtful interior and Asian fusion cuisine are what a neat tourist needs, whose stomach is more important than a thrill.
Highway4
Bat Su 25, Hoan Kiem District www.highway4.com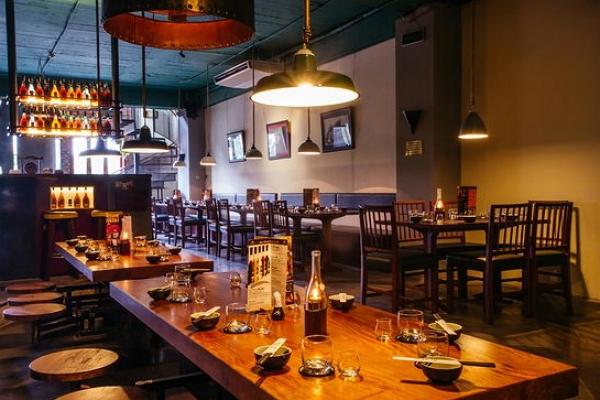 Passing by city eateries in which the local population sits on the floor and eats with their hands, you doubt whether it is even possible to eat in Hanoi. But Vietnamese restaurants are not always a dark room with dirty walls. The Highway4 network menu consists of real Vietnamese cuisine: here not only exotic dishes from sharks, buffalo and crocodile, but also fried grasshoppers, silkworms and other humming, rustling, wriggling, steamed. This place is ideal for everyone who wanted to try such dishes, but did not dare to do it on the street. For courage, you can take rice wine and drink them the delicacies of Vietnamese cuisine.
Cafe pho co
Hang gai 11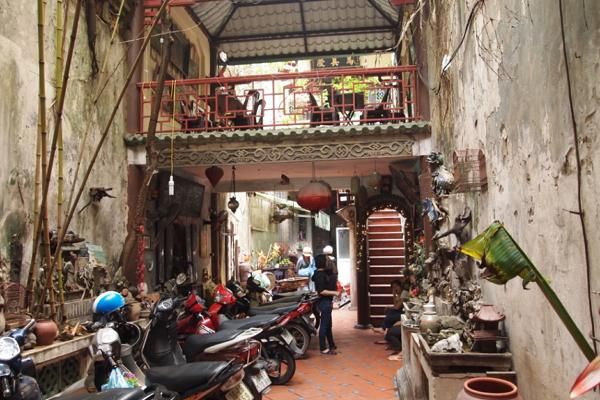 A cafe with a beautiful view of Hoan Kiem Lake is not to be found by chance - in order to get inside, you must go through a narrow corridor through a souvenir shop. The place is in demand among enlightened tourists, but this, fortunately, did not affect the interior or the menu. Climbing onto the veranda, order a signature coffee with egg (caphe trung) and enjoy the peaceful view of the lake.
Kem trang tien
Tràng Tiền 35 www.kemtrangtien.vn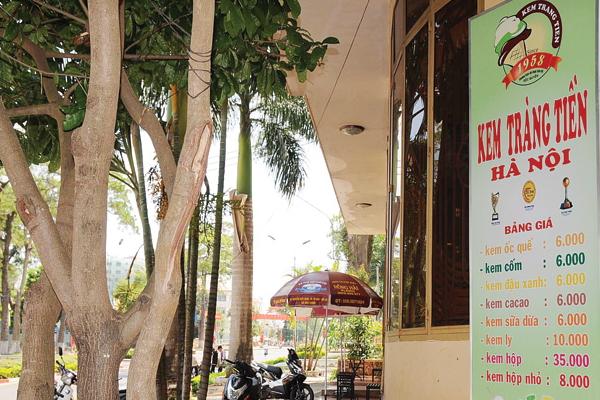 The place where the most famous ice cream in the city is made is a legend among both locals and tourists. This cafe is impossible not to notice: you will recognize it by the crowd at the entrance at any time of the day. Despite the fact that the establishment is already more than 50 years old and during this time it has become a cult, the prices in it are more affordable than, for example, in Baskin Robbins - a portion of ice cream here costs less than 50 cents. To understand why this ice cream is so popular, you can only try it. To get started, take traditional coconut or vanilla. But if you are a daredevil and like to take risks, then a horn with the taste of green beans or glutinous rice is waiting for you - you will never forget such gastronomic sensations.
Saint honore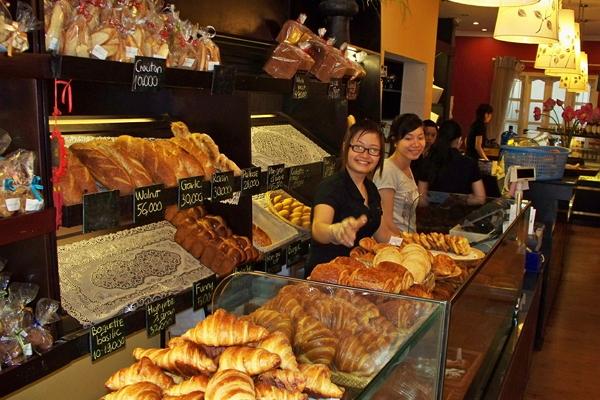 If you no longer want rice and shark fins generously seasoned with spices, take a break from the exotic at the Saint Honore coffee shop. The Vietnamese do not like to recall the times of colonialism, but tourists cynically note its positive consequences: grapes for wine are grown in Hanoi, and there is no shortage of French bakeries. Saint Honore is perhaps the best of them: here are the most crisp and fragrant baguettes, magnificent croissants with almonds and chocolate, delicate macaroons and airy brioches. Saint Honore Bakery is a great place for a Sunday brunch or hearty breakfast before a busy day.
Where to live: comfortable hotels in Hanoi
Sofitel Legend Metropole Hanoi
Ngo Quyen 15
+84 4 3826 6919 www.sofitel-legend.com double room - from € 270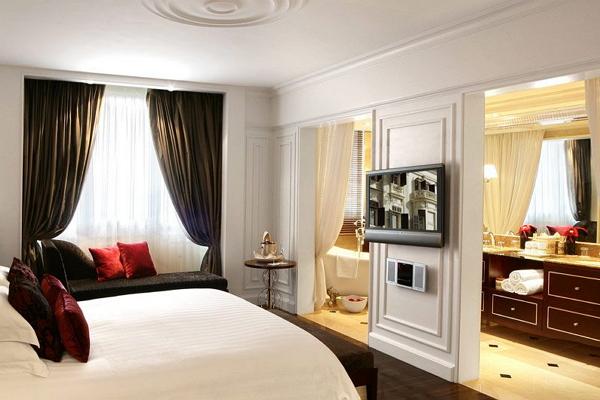 Indiscreet hotel name is absolutely fair. Legend Metropole is the legend of Hanoi, a hotel that preserves the romantic-nostalgic atmosphere of the heyday of the French colonial empire in Indochina, but meets all the requirements of a modern service. Somerset Maugham, Jane Fonda, Jacques Chirac and George W. Bush stayed at this hotel opposite the Opera House. Charlie Chaplin and Paulette Goddard lived at the Legend Metropole during their honeymoon, and Graham Green wrote his "Quiet American" here. Just look at the white facade with green shutters, and immediately understand where you want to spend old age and write a novel.
Church Boutique Hotel Hang Gai
Hang Gai 95, Hoan Kiem District
+84 4 3938 2233 www.churchhotel.com.vn double room - from € 55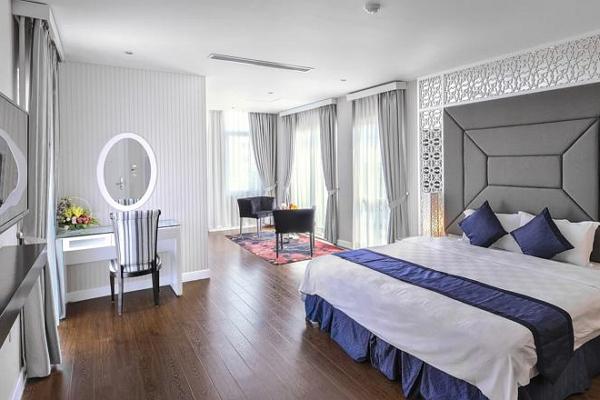 Nice boutique hotel in the heart of Hanoi, on Hang Gai Street. It has only 35 rooms with a pleasant design, in which oriental motifs are harmoniously inscribed. Room rates include Wi-Fi and breakfast. As a nice bonus - friendly, staff who speaks good English. Administrators are ready to recommend a restaurant, club, call a taxi and help plan the best trip in your life. By the way, there is free parking near the hotel where you can leave a rental car.
Hanoi La Siesta Hotel & Spa
Ma May 94, Old Quarter, Hoan Kiem District
+84 4 3926 3641 www.hanoilasiestahotel.com double room - from € 55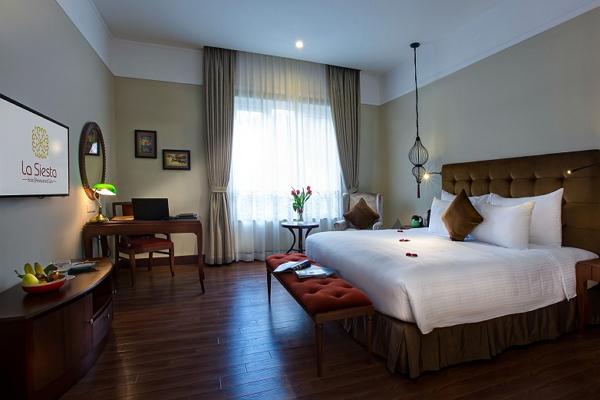 A small hotel in the heart of Hanoi is famous for its responsive staff and chic two-story suites with two bathrooms (suites are periodically given to visitors who have paid the standard, simply because they are free). The standard rooms are not so magnificent, but cozy and nice: the minimalist design, combining heavy wooden furniture in oriental style with living plants, is pleasant to all visitors. Even if you intend to spend only a couple of hours a day in your room to sleep, take a shower, change clothes and throw souvenirs bought in your room, it is nice to be in a charming place at such hours.
Hanoi serene hotel
Yen Thai 10c, Old Quarter, Hoan Kiem District
+84 4 3938 2416 www.hanoiserenehotel.com double room - from € 40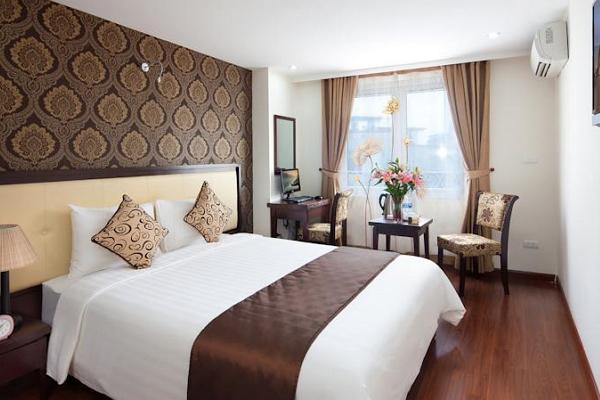 The small hotel in the Old Quarter, chosen by TripAdvisor as one of the most romantic in Hanoi, is ideal for couples in love. Spacious rooms with huge beds decorate new guests for the arrival, and give regular customers wine and put fruit plates in the rooms every day - a trifle, but nice. If you are traveling in a rented car, you can park it in a parking lot near the hotel.
Bamboo hotel
Hang Be 32, Hoan Kiem Lake
+84 4 3926 2378 www.bamboohotelvietnam.net double room - from € 20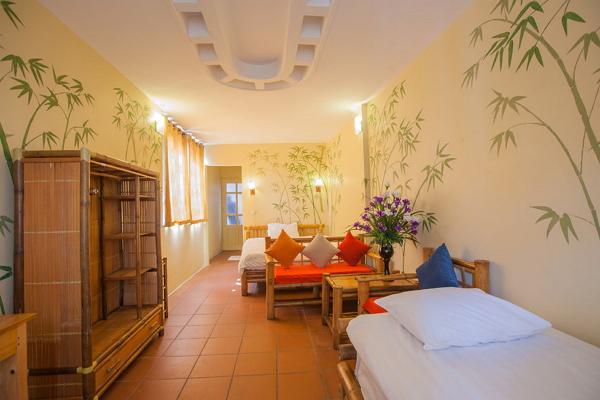 Nice hotel in the center of Hanoi. The furniture in this home guesthouse is made of bamboo, the rooms are spacious and clean, and the prices are symbolic. By renting a car, you will quickly get to the neighboring Dong Xuan Market, Ma May and Ta Hien Club and Bar Streets and the Hang Bac Best Exchange Rate Streets. What else does a traveler need?
Where to park a rented car in Hanoi
Car rental with BookingCar - profitable, convenient, easy!
In case of any problems associated with the rental car, BookingCar will solve them as quickly as possible.
We will be with you 24 hours a day.
All you need is to contact us.
© Ellina Rudenko, 2015.
Like this? Share in social networks: