Bookingcar offers a wide range of car rental options in Bergamo
Here you can find a car of any class that best suits your needs.
Our prices are one of the best prices on the market.
See for yourself!
Professional support
Our professional call center will help you understand all the intricacies of car rental. We guarantee full support throughout the rental period.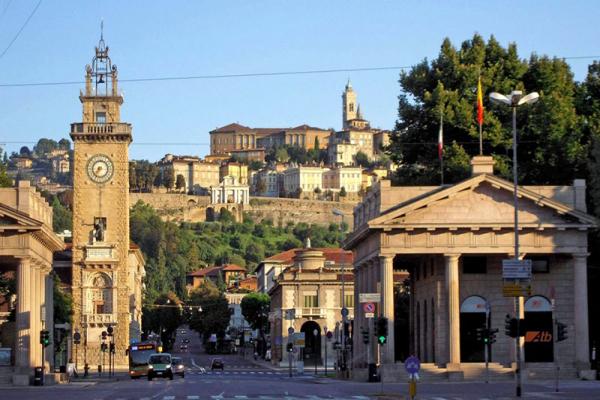 Bergamo is a delightful, cozy city 50 km from Milan. It is located on a hilltop, so from almost anywhere in the city you can watch a bewitching panorama of the city. In Bergamo, many palaces and churches have survived, which have reached us in good condition and are open to visitors - do not be lazy and take 2-3 days to explore them, you definitely will not regret it! If you rent a car, you can go on an unforgettable trip around the surroundings of Bergamo. Picturesque lakes, authentic villages, small towns and mountain landscapes - do not deny yourself such pleasure!
Bookingcar recommends:
Car rental at Bergamo Airport
Bergamo National Airport Orio al Serio International Airport - download the scheme
IATA code: BGY
Location: 3 km from Bergamo
Official website: www.orioaeroporto.it
Information: +35 326 323
Car rental services at Bergamo Airport are provided by rental companies such as Autovia, Avis, Budget, Europcar, Firefly, Hertz, Interrent, Locauto, Maggiore and Sixt. Car rental desks are located in the arrivals area. There are several parking zones at the airport, you can reserve a seat on the airport website or directly on the website.
What to see in Bergamo: interesting sights of the city
Basilica of Santa Maria Maggiore
Piazza Vecchia 6
Baroque church, founded in the middle of the XII century. The basilica survived many restructures, so here you can notice elements of different architectural styles. The interior of the church is striking in abundance and luxury: on the walls and dome you will not find a single empty place. Frescoes, tapestries, crucifixes, stained glass windows - eyes run up from the beauty that opens to the eye.
Carrara Academy
Piazza Giacomo Carrara, 82 www.lacarrara.it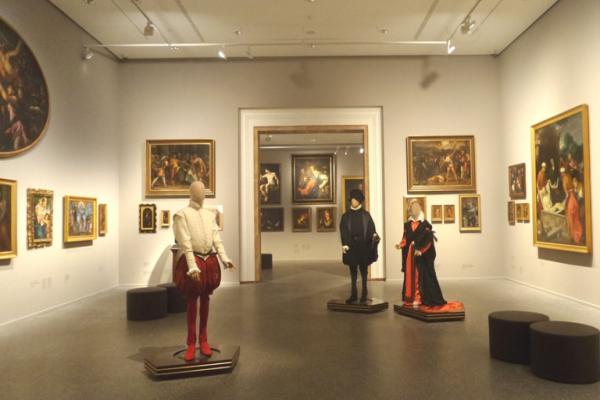 The collection of the Carrara Art Gallery has about 6 thousand exhibits. In 28 halls of the gallery are exhibited paintings by Botticelli, Raphael, Moroni, Tiepolo and other great Italian masters. Touching the art of the XV-XIX centuries, after you can visit the Gallery of Modern Art, located across the road from Carrara (admission is free).
Venetian walls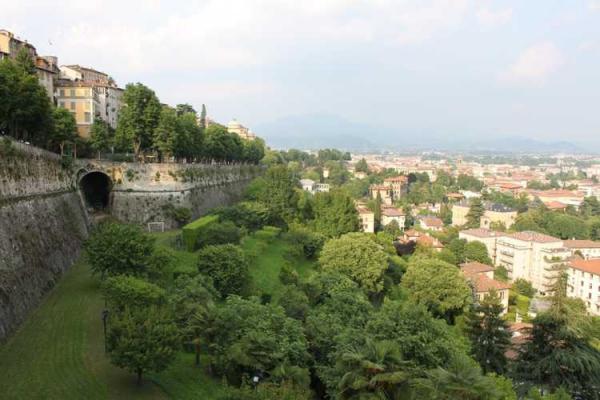 The stone fortifications framing Upper Bergamo arose after Bergamo joined the Venetian Republic. The construction lasted 27 years (from 1561 to 1588), and the result was impressive: the walls have never been destroyed, so they are perfectly preserved to our times. The observation platforms offer magnificent views of the city, especially beautiful here at sunset. Be sure to take a camera with you to capture the panorama of Bergamo that opens before you.
Gombito Tower
Via Colleoni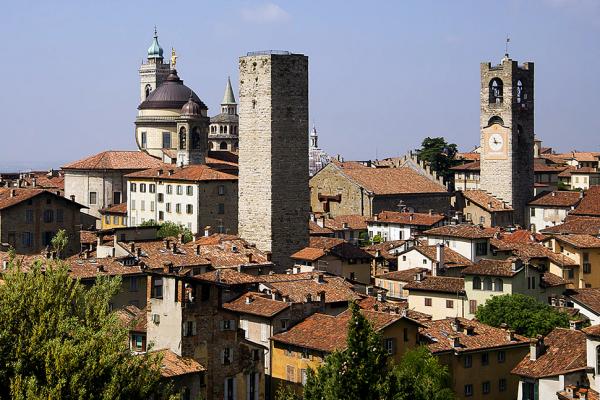 If you are not afraid of the 263 steps that you need to overcome in order to get to the observation deck, then head to the Gombito tower. In the XVI-XX centuries, trading towers worked in the towers, and today there is a travel agency. Entrance to the observation deck is free, but they are allowed here only by appointment, since only six people can climb at a time.
La Rocca Castle
Piazza S. Paolo a Ripa D´Arno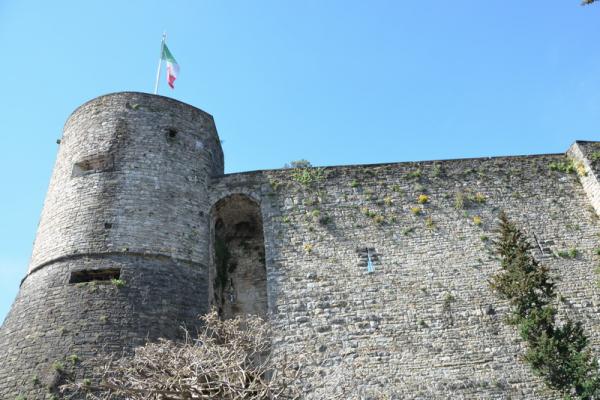 In the castle of La Rocca, founded in the XIV century, the Military Museum is opened, which presents documents, photographs and equipment from the Second World War. A walk through the museum will take about 40 minutes, so after the tour we recommend wandering around the back streets of the castle and taking a picture against the backdrop of the picturesque panorama of Bergamo.
Near Bergamo: the best car routes
Monza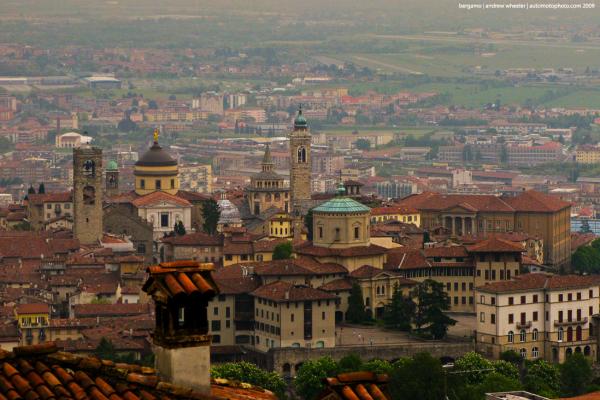 Monza is known for having the Formula 1 Italian Grand Prix at his circuit. The city will interest not only fans of motor sports, but also history buffs. The museum of the Cathedral, built in honor of John the Baptist, stores the iron crown, which was crowned Napoleon Bonaparte in 1805 in Milan. And in the Royal Palace (XVIII century.) A gallery is open, where exhibitions and lectures on art are held.
Iseo Lake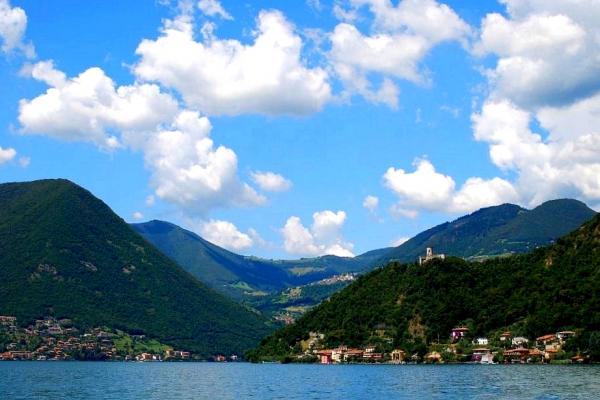 About an hour away by rented car - and you will find yourself on Lake Iseo, around which charming villages are grouped. For example, in Lovere you can wander around the art gallery of the Tadine Academy, and in Tavernola Bergamasca go to the church of San Pietro and admire the old frescoes. If you are more interested in nature, then go to the village of Salto Collina - in its vicinity there is the Valle del Freddo Nature Reserve (Valley of Cold), where you will enjoy spending the whole day walking along mountain trails and photographing the views.
Brescia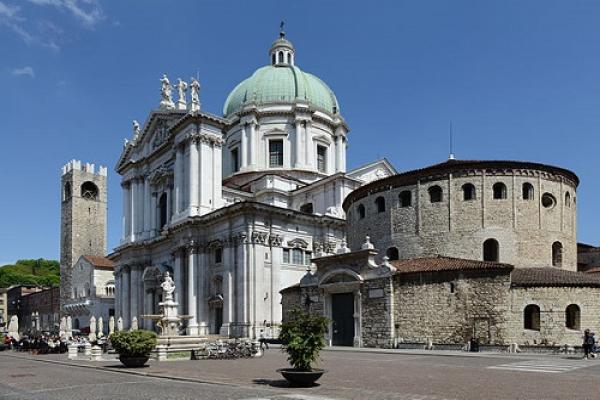 It's worth stopping by in Brescia for half a day for a walk through the magnificent Old Town (make sure your camera is fully charged, you will have to take a lot of pictures), tours of the castle, which is spread on a rock, and exploring the local palaces. Be sure to dine in one of the restaurants in the historic part of Brescia: it serves delicious pasta and desserts.
Milan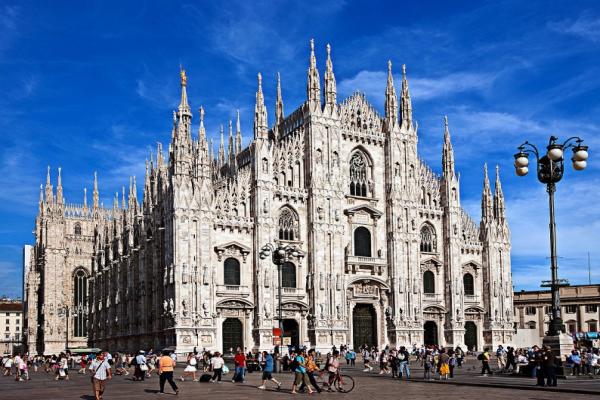 An hour away by car from Bergamo is Milan's famous fashion capital. The symbol of the city is the Gothic Cathedral, dedicated to the birth of the Virgin Mary. The construction of the cathedral - "duomo" - began at the end of the XIV century and continued until the XIX century. Milan Cathedral is recognized as one of the largest in Europe, while it can accommodate about 40,000 people. The main relic of the cathedral is the golden statue of the Madonna, the patroness of Milan. Another important relic is considered to be a nail over the altar: they say that it was used during the crucifixion of Christ.
Lake Como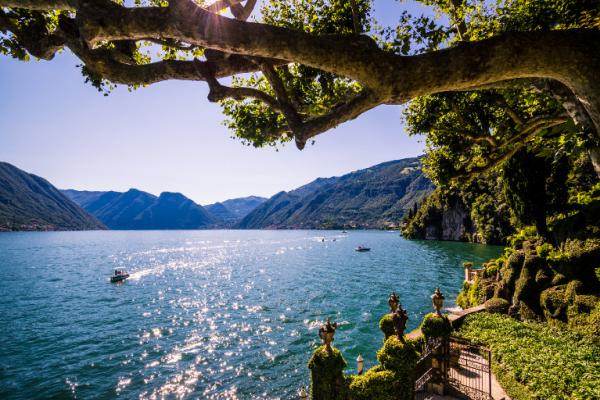 Having rented a car, go to one of the most picturesque and romantic places in Italy - Lake Como. From all sides the lake is surrounded by mountains and tiny villages, so the local scenery is breathtaking. You can rent a boat and enjoy the mountain views from the water side, go fishing, or have a picnic on the beach - any of these options will bring you a lot of unforgettable emotions.
Food: atmospheric restaurants, cafes and bars
La tana
Via San Lorenzo 25 www.tanaristorante.it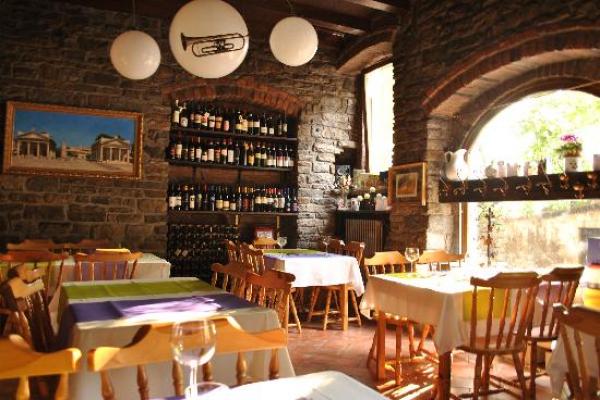 Dinner to the sounds of jazz? For a romantic mood and unforgettable taste of meat dishes, head to La Tana. Steaks are fried directly in the hall on the fireplace grate, so you can see this bewitching cooking process. For lovers of seafood, the restaurant has an unusual dish - pasta with seafood and blueberries. The service is fast and friendly, the waiters will be happy to tell you about each dish and help you choose the right wine for it.
Osteria risico
Via Nullo 7A www.osteriarisico.it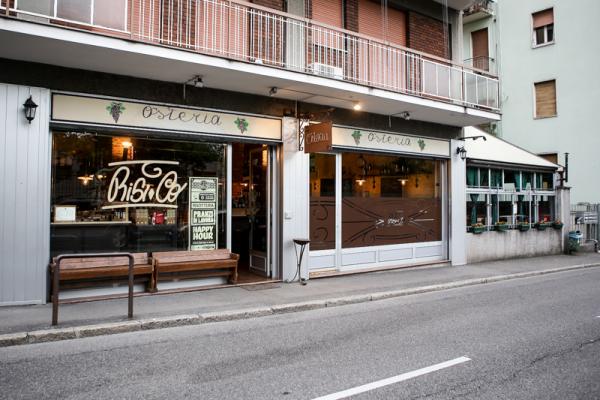 Home restaurant with a simple decor and a large menu where everyone will find a dish to their liking. Locals come here in big companies and make noise until late at night - Risico is open until 3am, which is very rare for restaurants in Italy. Order a risotto with cheese (enough for two) and a glass of wine, and for dessert ask for coffee (in Risico it is somehow very tasty) and tiramisu. If it is difficult for you to choose one thing, then ask for a set of traditional Italian snacks and three types of risotto (a glass of wine is included in the price).
Enoteca zanini
Via Borgo Santa Caterina 90 / a http://www.enotecazanini.com/

A gourmet dinner awaits you at Enoteca Zanini, where every detail is brought to perfection. The menu includes several types of pasta, risotto, meat and fish dishes, as well as many salads with various dressings. The portions are small, so, as expected in expensive restaurants, you will leave a little hungry, but incredibly happy with their meal. Dimmed lights, candles on tables and fresh flowers create a special romantic atmosphere. We advise you to book a table in advance, because in the evening you can't find a free seat.
Pizzeria alta del luca
Via Papa Leone XIII 5 www.nuovapizzadiluca.it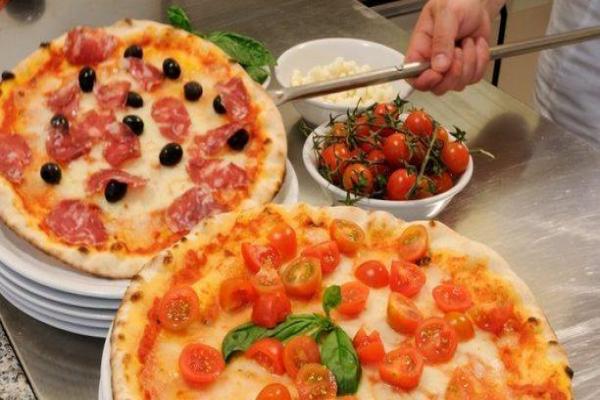 Pizza in Italy is hard to spoil. In whatever pizzeria you go, you will be served the correct, "Italian" option everywhere: on thin crust, with lots of toppings and cheese. Alta del Luca serves just such an option of the most famous Italian dish. Pizza is cooked in a wood-fired oven and served in whole or in pieces, which is very convenient if, for example, you want to try several types of pizza at a time.
Gelateria in galleria
Via Gerolamo Tiraboschi 52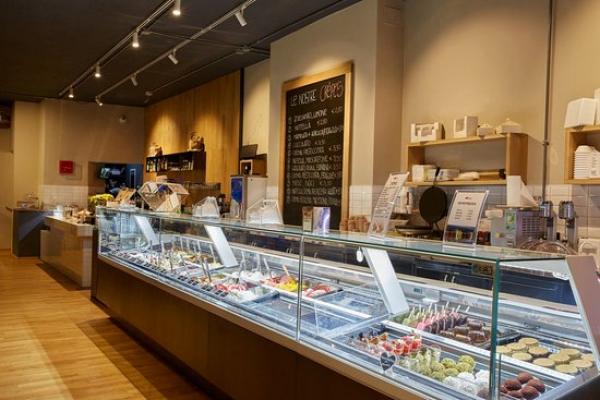 When walking around the city, be sure to look into this gelateria for a portion of sorbet or cream ice cream with chocolate sauce and waffle crumbs. The assortment is not limited to just one ice cream: you can try delicious tiramisu, mousses, panna cotta, eclairs, all kinds of biscuits and other desserts. It's better not to come very hungry, otherwise there is a risk of buying up half the cafe.
Where to live: comfortable hotels in Bergamo
Gombit hotel
Via Mario Lupo 6
+39 0352 47009 www.gombithotel.it double room - from € 189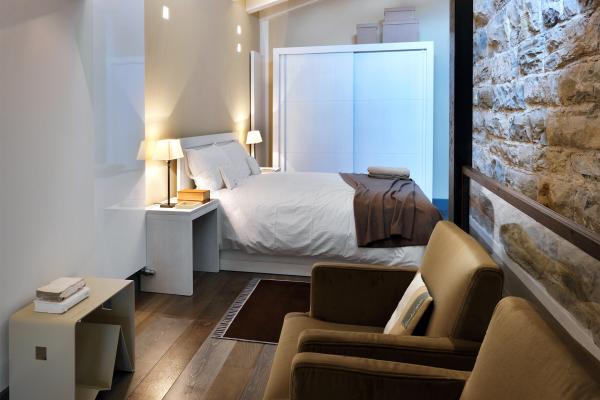 The design hotel Gombit is located in the heart of the city. Externally, the hotel is stylized as a classic building of the Middle Ages, and inside is made in the spirit and style of modernity: large windows, white walls with stone inserts, colored furniture and an abundance of decor on the walls. A nice bonus is the inexpensive public parking near the hotel.
Botton d´Oro
Via Colleoni 30
+39 3497 806584 www.bottondoro.com double room - from € 174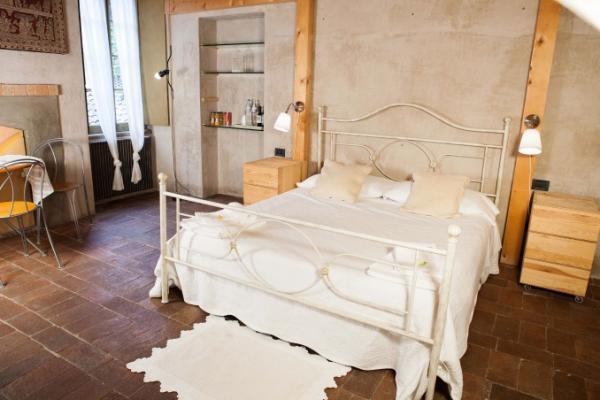 Family-run hotel in the scenic Bergamo area with mountain views - Citta Alta. Large bright rooms, windows overlook the patio. In fine weather, breakfast is served on the veranda. Hotel guests traveling on a rented car are provided with free parking space.
Arli hotel
Largo Porta Nuova 12
+39 0352 22014 www.arli.net double room - from € 123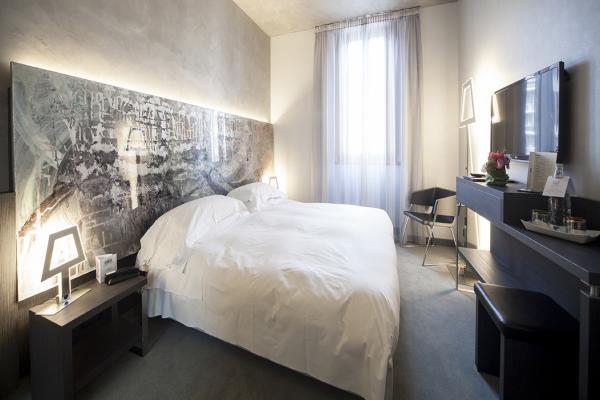 Nice hotel at the bottom of Bergamo, 4 kilometers from Orio al Serio Airport. Cozy rooms in ashy colors, windows overlook a noisy street, so we advise you to close the windows tightly at night so that nothing interferes with your sleep. Guests can relax in the sauna, Turkish bath or hot tub - the local fitness center is open 24 hours a day. Arli has an excellent wine bar, where you can drop by a glass of wine with a cheese plate after dinner. If you used the car rental service, then you can leave your car in a paid parking lot (prior reservation is needed).
NH Bergamo
Paleocapa 1G
+34 9139 85690 www.nh-hotels.com double room - from € 102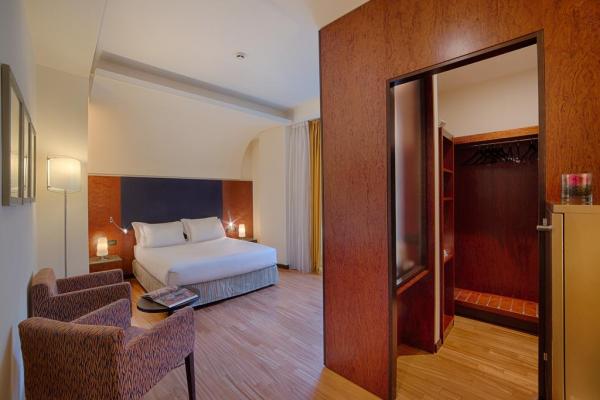 Four-star hotel near the Bergamo train station. Spacious rooms in beige tones with large windows and beautiful city views. It offers guests a fitness center, several restaurants and bars, fast Wi-Fi throughout the hotel and the opportunity to move into a room with a pet. For those traveling by rented car, paid parking is available.
Berghotel
Via per Azzano San Paolo 4
+39 0353 22048 www.berg-hotel.it double room - from € 75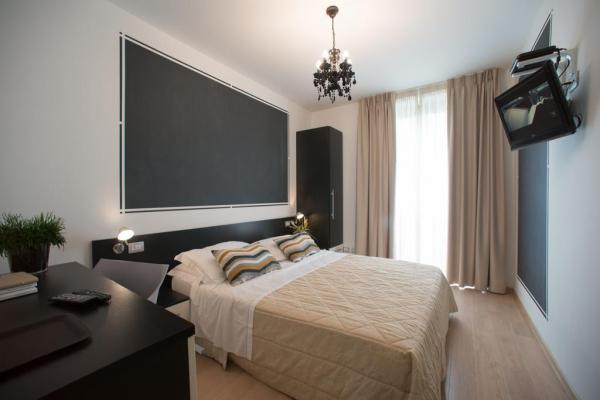 A small three-star hotel near the historic center. Bright rooms with a standard set of amenities - everything is simple, clean and as comfortable as possible. It is possible to check in with a pet for free. Berghotel offers free secure parking on site, so your rental car will definitely find a place.
Where to park a rented car in Bergamo
Car rental in Bergamo with BookingCar - profitable, convenient, simple!
In case of any problems related to car rental in Bergamo, BookingCar will solve them as quickly as possible.
We will be with you 24 hours a day.
All you need is to contact us.
© Ellina Rudenko, 2017
Like this? Share in social networks: