Best car rental prices in Latvia
Mini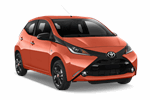 suitable for traveling in the company of 2-3 people
Econom
suitable for traveling in the company of 3-4 people
Standard
suitable for traveling in the company of 4-5 people
Luxury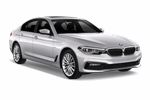 suitable for traveling in the huge company
Estate
Insurance against accidents

Third Party Liability Insurance

Insurance against theft
TOYOTA AYGO 1.0

or similar

Mini
Select
Insurance against accidents

Third Party Liability Insurance

Insurance against theft
TOYOTA YARIS

or similar

Econom
Select
Insurance against accidents

Third Party Liability Insurance

Insurance against theft
VOLKSWAGEN GOLF

or similar

Standard
Select
€
157.47
price for 3 days
Insurance against accidents

Third Party Liability Insurance

Insurance against theft
AUDI A6 2.0

or similar

Luxury
Select
Insurance against accidents

Third Party Liability Insurance

Insurance against theft
TOYOTA AURIS STW

or similar

Estate
Select
Insurance against accidents

Third Party Liability Insurance

Insurance against theft
VW Polo

or similar

Econom
Select
Insurance against accidents

Third Party Liability Insurance

Insurance against theft
VW Golf

or similar

Standard
Select
€
297.43
price for 3 days
Insurance against accidents

Third Party Liability Insurance

Insurance against theft
Audi Q5 Aut. 4x4 *GPS*

or similar

Luxury
Select
€
116.35
price for 3 days
Insurance against accidents

Third Party Liability Insurance

Insurance against theft
VW Golf Variant

or similar

Estate
Select
Insurance against accidents

Third Party Liability Insurance

Insurance against theft
Toyota Yaris

or similar

Econom
Select
€
102.07
price for 3 days
Insurance against accidents

Third Party Liability Insurance

Insurance against theft
KIA Ceed

or similar

Standard
Select
€
195.10
price for 3 days
Insurance against accidents

Third Party Liability Insurance

Insurance against theft
Volvo S60 Aut. *GPS*

or similar

Luxury
Select
€
124.68
price for 3 days
Insurance against accidents

Third Party Liability Insurance

Insurance against theft
SEAT Leon Sportstourer

or similar

Estate
Select
Explore Latvia in a hire car
Latvia is a country of contrasts. In large cities, high-rise buildings, shopping centers, business centers are lined up at incredible speeds, and in the vicinity of villages and cities aristocratic castles and spectacular monuments of the past centuries keep a response. You can feel the spirit of the Latvian land by renting a car. Using the services of Bookingcar.su, you can no longer worry about the costs and quality of services. The rental company offers the cheapest prices and cars for any occasion.
Riga with its historical center is considered one of the most fascinating cities in Europe. The buildings of the XIII-XIV centuries stand proudly and gracefully, attracting tourists every now and then. Daugavpils combines the incompatible: here you can see cathedrals, mosques, architectural monuments, in which religion and traditions of various nationalities have found a response. Fans of picturesque natural species should visit Sigulda, and hunters for loud cultural events - at the main resort of Jurmala. If you quickly inspect all the planned sights, do not miss the opportunity to visit magnificent places around the cities of Latvia: in Turaida Castle and caves.
Reviews
In Riga, I traveled for 2 days, but I wanted to remember the city and put a tick in my list of cities. I decided that it would be best to rent a car and ride around the city from morning till night, visiting important places. And she did it. I liked how the generator worked. Everything is clear in time. The car is a separate topic. Issued in excellent condition and ride it - a complete pleasure. It is noticeable that she was carefully prepared for me. All my expectations were justified.
I booked a car from Sixt. I wanted a cabrio, but I could not find such a proposal. The specialist in return offered me the BMW X3 on favorable terms. This, of course, is not what I wanted, but I completed the reservation. I was delighted to see the car. Perfect condition, clean, well-groomed and salon in white. All as I like. During the use of no complaints. I'll remember the procateur, now I'll only apply to him for cars. Definitely put 5