Four reasons to get a rental car at the airport
The best prices
Largest selection
You save on transfers
The ability to receive and return a car at any time
Car rental at Willy Brandt Airport Berlin-Brandenburg, Germany
Willy Brandt Airport Berlin-Brandenburg, Germany
IATA Code: BER
Location: 28 km from the city
Address: Willy-Brandt-Platz, 12529 Schönefeld, Germany
Official site: https://ber.berlin-airport.de/en.html
Information: +49 30 609160910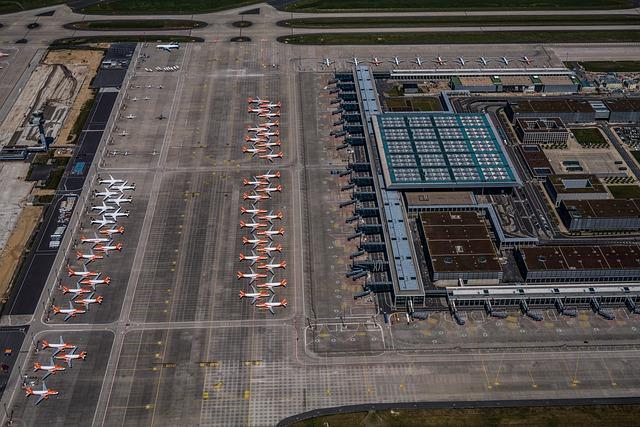 The new, ultra-modern, one of the largest in Europe, Willy Brandt Airport Berlin-Brandenburg has opened its doors to tourists from all over the world. Part of its territory is Schönefeld Airport, which is now the fifth terminal of the new airport. At the moment, there are three terminals at Willy Brandt Airport, 1, 2, 5, their capacity is designed for 46 million people per year, further expansion is planned and terminals 3 and 4 will be built. The spacious halls of Berlin-Brandenburg Airport contain everything you need for a comfortable and safe passenger service. There are shops and restaurants, luggage carousels and waiting areas, a VIP area and offices of rental companies that offer a wide range of cars for rent at Willy Brandt Airport. A new airport in Berlin has been planned for a long time, as the size and technical equipment of the Schönefeld airport are outdated. But the construction of the entire Berlin-Brandenburg Airport complex lasted 14 years and the first flights began to take place in November 2020. The airport got its name in honor of the Chancellor of West Berlin Willy Brandt and became the only major international airport serving the Berlin district. Transport accessibility of the airport and transfer are provided by rail and city train lines. But the distance to Berlin is the fastest to cover by rental car, using the exits from the airport to the expressways in the direction of Berlin, Dresden and Potsdam. A car for rent, received directly at the airport terminal, will allow you to travel as conveniently and safely as possible not only in Germany, but throughout Europe. A car rental in Berlin will open up the widest travel opportunities for you, you will have access to all the historical and cultural sights of Germany and Europe, castles and museums, national parks and lakes. And if the purpose of your visit is business, then only a car rented at the airport will provide you with absolute safety and comfort of your trip. Willy Brandt Airport Berlin-Brandenburg awaits its guests.
We will be with you 24 hours a day.
All you need is to call +33 (1) 8765-97-97 .
Bookingcar offers a range of car rental options at Willy Brandt Airport Berlin-Brandenburg, Germany
With us you can choose a car of any class that best suits your needs.
Our prices are one of the best prices on the market.
See for yourself!
Professional support
Our professional call center will help you understand all the intricacies of car rental. We guarantee full support throughout the rental period.